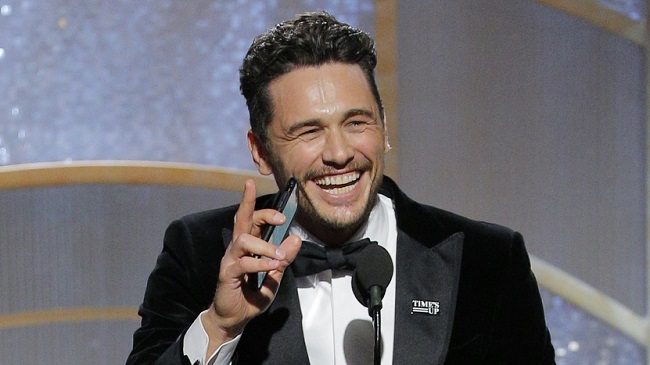 While James Franco's Golden Globes win for The Disaster Artist was met with the ire of irritated Tommy Wiseau fans, actress and activist Ally Sheedy (The Breakfast Club) and others criticized the actor for an entirely different set of reasons. In a string of tweets that were promptly deleted, the star of several '80s classics asked why Franco was even "allowed in" the ceremony in the first place. When the 39-year-old actor's name was called for the Best Actor — Motion Picture Musical or Comedy trophy, she exclaimed, "James Franco just won. Please never ever ask me why I left the film/tv business" without explanation.
According to The Cut, which first noticed Sheedy's tweets, "She didn't directly accuse Franco… of anything, but something's up." And considering the "Time's Up" initivative pin Franco and many other men were wearing at the awards telecast, several outlets have speculated something must have happened between the two during or after their collaboration on the off-Broadway production of The Long Shrift in 2014. (Franco directed Sheedy in the play.) This is all speculation, of course, but Sheedy's tweets also point to a related Twitter conversation about other accusations of inappropriate behavior by Franco.

Many tweeted about Franco's flirtation with a 17-year-old girl on Instagram in 2014. At the time, he was called out for his inappropriate behavior by the minor's grandmother, practically all of social media, and the mainstream press. Franco eventually went on an "apology tour" of sorts, but that didn't stop his detractors from recalling the incident while describing others on Sunday.
As of this writing, neither Sheedy nor Franco have responded to The Cut's (or anyone else's) requests for comment.
(Via The Cut)