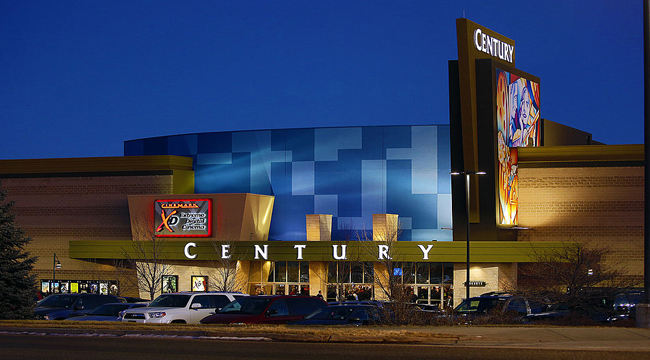 The lengthy legal battle that resulted from the 2012 Aurora, Colorado mass shooting came to a close today after Cinemark formally ended its attempts to recover $700,000 in legal fees from victims of the tragedy. Arguing that the national chain failed to equip its movie theaters with sufficient safety measures — thus preventing the carnage that led to 12 deaths and 70 injuries — victims sued Cinemark, a case which they lost in May. Permissible by Colorado law, Cinemark attempted to recoup its losses by seeking damages totaling $700,000 from the victims.
Cinemark reached an agreement earlier this month with nearly all the plaintiffs, one that stipulated all costs would be forfeited if no appeals were sought in the future. Four holdouts remained, but today the parties were finally able to reach a settlement, and the company dropped its final legal suit.
"All plaintiffs in this matter have now waived appeal of the jury's verdict and the case can now be deemed completely over," lawyers for the theater chain said in the filing to end its suit. "Defendants' goal has always been to resolve this matter fully and completely without an award of costs of any kind to any party."
There was also a federal case brought against Cinemark by multiple victims. Though the suit was thrown out by a judge, two of the plaintiffs, both of whom sustained paralysis from the shooting, are reportedly still pursuing an appeal.
(Via Variety)