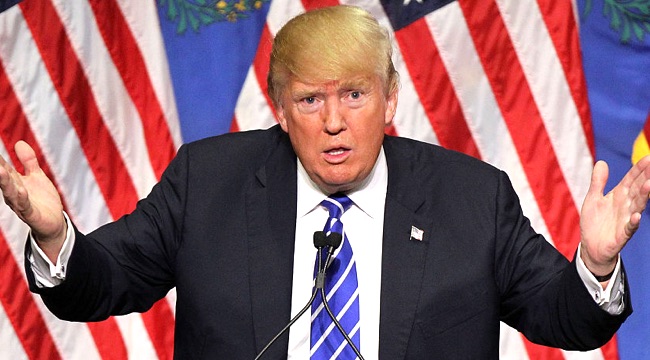 Not a great showing for Donald Trump and his family this Monday. First, it turns out that two of Trump's children can't vote for him in the New York primary because they didn't change their party affiliation in time. Now, it turns out that despite having a philanthropic fund and everything, Trump hasn't actually donated any money through it in five years.
The Washington Post combed through the Donald J. Trump Foundation's tax filings from 2009 to 2014, and found that the candidate has not given any of his own money to it within those last five years.
Trump has claimed throughout his campaign that he has given more than $102 million in donations in that period of time. You can see a list of beneficiaries here. WaPo found that most of these contributions were actually free rounds of golf, and that the most valuable donations were mainly "land-conservation agreements to forgo development rights on property Trump owns."
And that's not all:
In addition, many of the gifts on the list came from the charity that bears his name, the Donald J. Trump Foundation, which didn't receive a personal check from Trump from 2009 through 2014, according to the most recent public tax filings. Its work is largely funded by others, although Trump decides where the gifts go.

Some beneficiaries on the list are not charities at all: They included clients, other businesses and tennis superstar Serena Williams.
The Trump Foundation also gave money to well-connected people who could help with the mogul's presidential bid.
(via Washington Post)
Now Watch: How Donald Trump Avoids A Question