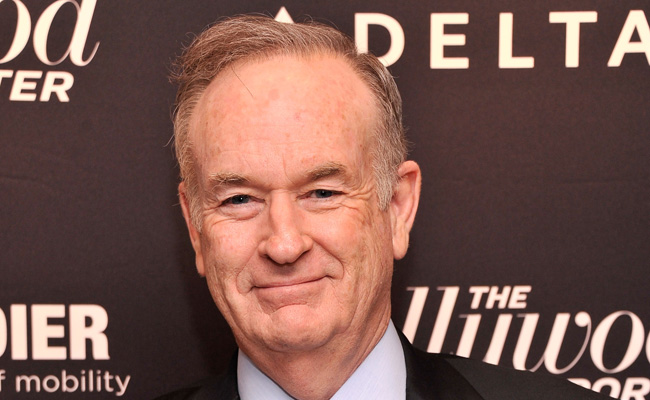 Being the focal point of a New York Times investigation is typically never a good thing. The Times has a particular set of skills, skills they have acquired over a very long career. Skills that have recently made them a nightmare for people like Donald Trump and now Fox News. More specifically, the cable network's poster boy and ratings juggernaut, Bill O'Reilly.
The latest New York Times deep-dive kept its focus on Fox News' busy schedule as of late, dishing out settlement money to women who have made sexual allegations against O'Reilly. Five women in total have been been awarded settlements, adding up to a $13 million sum that has been paid out by the network and O'Reilly. The settlements come in return for agreeing to not pursue litigation or speak about their accusations against O'Reilly. According to the New York Times, the allegations stem from women who have interacted with the TV host both on his show, and behind the scenes:
The women who made allegations against Mr. O'Reilly either worked for him or appeared on his show. They have complained about a wide range of behavior, including verbal abuse, lewd comments, unwanted advances and phone calls in which it sounded as if Mr. O'Reilly was masturbating, according to documents and interviews.
Apparently, it was O'Reilly's go-to move to take a female under his wing at the news network according to the report. He would then later allegedly attempt to mix business with pleasure before things would go awry. In one case, a female candidate had a verbal offer to work at the cable network pulled after she reportedly refused O'Reilly's advances, while another former Fox News host claimed she was sexually harassed by O'Reilly at the network:
The reporting suggests a pattern: As an influential figure in the newsroom, Mr. O'Reilly would create a bond with some women by offering advice and promising to help them professionally. He then would pursue sexual relationships with them, causing some to fear that if they rebuffed him, their careers would stall.
In a written statement to the New York Times, 21st Century Fox acknowledged that the company has had a problem with O'Reilly's behavior in the past and it's something he's working on:
"21st Century Fox takes matters of workplace behavior very seriously," the statement said. "Notwithstanding the fact that no current or former Fox News employee ever took advantage of the 21st Century Fox hotline to raise a concern about Bill O'Reilly, even anonymously, we have looked into these matters over the last few months and discussed them with Mr. O'Reilly. While he denies the merits of these claims, Mr. O'Reilly has resolved those he regarded as his personal responsibility. Mr. O'Reilly is fully committed to supporting our efforts to improve the environment for all our employees at Fox News."
The Times also reported that O'Reilly has taken the step of hiring crisis communications expert and former Clinton White House alumnus Mark Fabiani in an attempt to calm the storm that is surely on the way. O'Reilly issued the following statement, which was also posted on his personal website:
"Just like other prominent and controversial people, I'm vulnerable to lawsuits from individuals who want me to pay them to avoid negative publicity. In my more than 20 years at Fox News Channel, no one has ever filed a complaint about me with the Human Resources Department, even on the anonymous hotline. But most importantly, I'm a father who cares deeply for my children and who would do anything to avoid hurting them in any way. And so I have put to rest any controversies to spare my children. The worst part of my job is being a target for those who would harm me and my employer, the Fox News Channel. Those of us in the arena are constantly at risk, as are our families and children. My primary efforts will continue to be to put forth an honest TV program and to protect those close to me."
This is the latest stumble for Fox News following the ouster of former head Roger Ailes for similar accusations.
(Via New York Times)