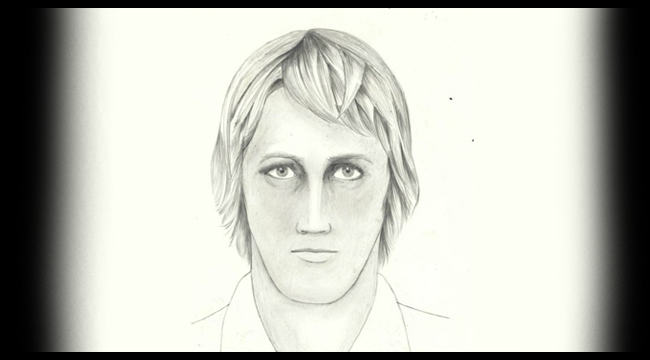 Please see our continuing updates at the bottom of this post.
—–
Excitement is running high after reports that the Golden State Killer/East Area Rapist case — the subject of an in-the-works HBO documentary adaptation of the late Michelle McNamara's book, I'll Be Gone in the Dark — may have seen an arrest. Fox 40 in Sacramento reports that the Sacramento County Sheriff's Department has seen a significant break in the decades-long cold case, which Sacramento County District Attorney Anne Marie Schubert describes as "the most prolific unsolved serial killing case probably in modern history."
Local law enforcement and the FBI believe the man known as both the Golden State Killer and East Area Rapist was responsible for 12 homicides and approximately 45 rapes between 1976 and 1986 throughout California. In multiple instances, the suspect reportedly broke into victims' homes while they slept before tying them up and raping them and also ransacking the houses.
Sacramento's NBC affiliate recently reported that police were digging into the possibility that the Australian rapist known as Mr. Cruel may have actually been the Golden State Killer, but no further news has come from that theory. In the meantime, the Daily Beast reports on the possible arrestee of interest, Joseph James DeAngelo:
Joseph James DeAngelo, 72, was arrested overnight on two murder charges and is thought to be linked to the case, said Billy Jensen, one of the writers responsible for researching and publishing I'll Be Gone in the Dark. The case received renewed media attention this year after the book, written by late Michelle McNamara, was finally published after years of McNamara's obsessive research on the killer, thanks to her husband Patton Oswalt, Jensen, and researcher Paul Haynes.

Jail records show that DeAngelo, who was arrested by the Sacramento County Sheriff's Department, is ineligible for bail. The warrant was issued by Ventura County.
The Sacramento County Sheriff's Department is expected to hold a press conference at 12:00pm PST. In the meantime, Patton Oswalt is tweeting on the edge of his seat about these developments that could be the result of his late wife's work, and writer Billy Jensen is ready to roll with more news as well.
UPDATE #1 – 12:30pm EST: The FBI has confirmed the arrest of the suspected Golden State killer, nearly 50 years after his first murder.