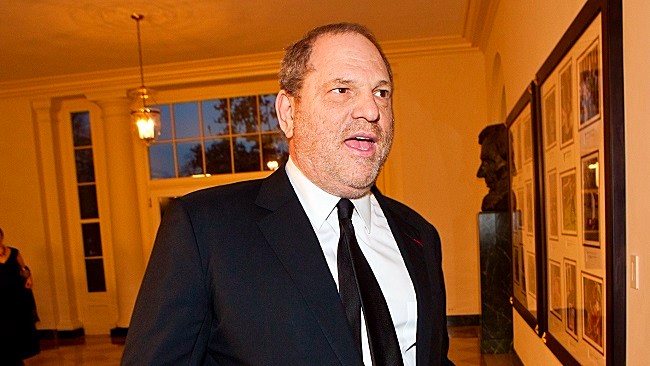 Weeks after sexual assault allegations bombarded Harvey Weinstein, journalist Ronan Farrow revealed how the Hollywood powerhouse employed an army of ex-Mossad agents and private investigators. They were tasked with digging into histories of Weinstein's many victims (especially Rose McGowan) and used intimidation tactics to ensure silence. As an update to this saga, the Guardian and its sister Observer publication have obtained an incredible list of 91 names targeted by these investigators in early 2017. These names not only included potential accusers but others (including publicists and producers) who could have knowledge of corroborating circumstances.
Weinstein reportedly drew up this list on his own and monitored progress by his team on the potential for these people to expose his acts, all because he feared that his behavior was an "open secret throughout Hollywood." The publication blacks out most of the names on the list –but does show McGowan, Sophie Dix, and Annabella Sciorra — who were but a few of 50 names colored red in a prioritization scheme. And Weinstein left a clue within the list that showed he was aware of the impending reports against him:
Weinstein, the list confirms, was aware that the New York Times was gathering testimony from his victims long before it first ran the story. A public relations professional is named alongside a note stating that "HW [Harvey Weinstein] in contact w/him. Friends w/Jodi Kantor". Kantor is the New York Times journalist who broke the story that immediately engulfed the producer and the film production company he co-founded with his brother.
Indeed, Jodi Kantor is one of the two New York Times reporters who published the early October report that set the entire ball rolling against Weinstein, which led to his ouster from Hollywood. Another striking aspect of the list is that nearly half of the names (43 of them) are men. Weinstein appeared to be aware that these men were aware of the alleged sexual assaults for whatever reasons. And yet, Weinstein's intimidation tactics were so strong that it still took bombshell reports by the NY Times and Ronan Farrow at the New Yorker for the victims to feel safe enough to make their accusations public.
(Via The Guardian/Observer)