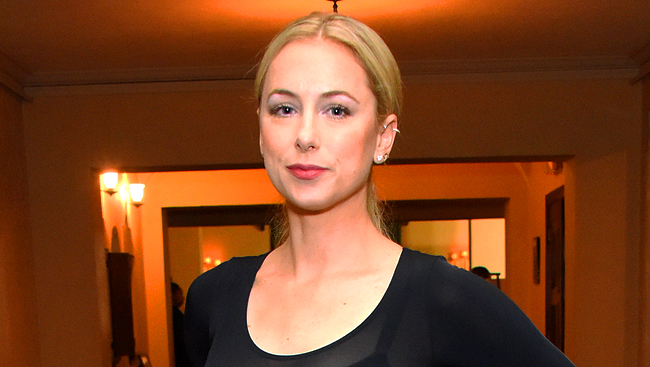 Comedian Iliza Shlesinger has something in common with Wonder Woman now it would seem. Both have ended up being the subject of controversy and a lawsuit for "women only" shows. Unlike the DC Comics superheroine, Shlesinger herself is one of the people named in the suit and it is only the latest in what seems to be a string of similar lawsuits for allegedly violating California law according to Variety:
According to the suit, George St. George bought a $30 ticket to Schlesinger's Nov. 13 show at the Largo at the Coronet in Los Angeles, which was advertised as "No Boys Allowed." St. George and a male friend attempted to enter the show anyway. Initially, they were told they could sit in the back row, but later they were denied entry and offered a refund, the suit contends.
St. George reportedly has been at the center of many lawsuits against "ladies nights" at other public places according to Variety, with his lawyer also making a name for himself as a former secretary for the National Coalition of Men — a group focused on topics like "false rape accusations, fathers' rights issues, violence against men, and the "myth" that men do not do their fair share of housework" — and his involvement in "150 complaints accusing California businesses of violating the Unruh Civil Rights Act of 1959." Rava is no longer apart of the group according to an email sent to Variety and his client has never been affiliated. Rava is claiming that the treatment of St. George at the Largo violates the Unruh act and compared it to "racial segregation experienced across the South prior to the civil rights movement" according to The Hollywood Reporter:
"Simply put, it is against many California laws for a business to discriminate against patrons based on their sex or other personal characteristics, such as race or sexual orientation which should surprise no one," writes Rava. He argues the girls-only show "repudiated hundreds of years of women's struggles to be viewed as being equal to men and is typical of old-fashioned sexism that might also advise a young woman that her best chance for a happy life is to ace her home economics class and learn how to make a queso dip from Velveeta to catch a good man."
Violations of the Unruh Civil Rights Act of 1959 typically run with a fine of $4,000 and attorney's fees. Businesses accused also may choose to settle out of court to avoid court fees and litigation expenses. Variety added that representatives for Shlesinger did not respond for comment at the time.
The lawsuit against Shlesinger joins Rava's past suits, including a class-action suit against the Oakland A's for a plaid hat giveaway for women at a Mother's Day game in 2004. The team settled for $250,000 and guaranteed the first 2,500 men who can prove they attended the game "a cash and discount package worth $100" according to The San Diego Union-Tribune.
(Via Variety / The Hollywood Reporter / San Diego Union-Tribune)