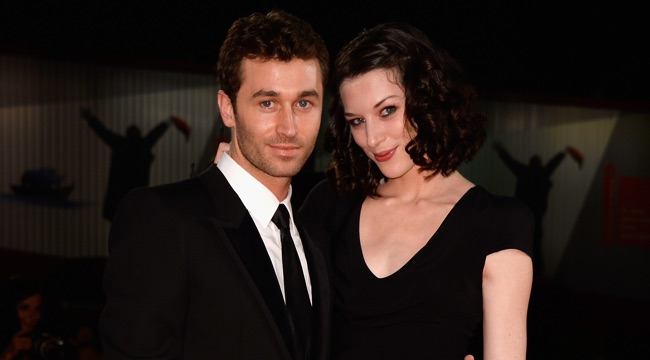 Saturday evening brought stunning claims that rocked the adult film industry and much of the internet. In a series of tweets, adult film star Stoya alleged that James Deen sexually assaulted her. The two juggernauts of the industry previously dated, and Stoya wished to confront Deen's outward reputation as a male feminist. In quick succession, two of Deen's other exes (Christy Mack and Joanna Angel) rallied around Stoya, and the #solidaritywithstoya hashtag lit up social media.
Deen unconditionally denied the allegations leveled against him, which he said are "egregious," "defamatory," and "false." Then two more women stepped forward with their own disturbing tales. Both Ashley Fires and Tori Lux endorsed Stoya's story, and Lux's particularly graphic account of assault on a film set made waves. These allegations make Deen's penchant for Twitter rape jokes even less amusing than they already were. Here are but a few examples of Deen's "humor" attempts:
There are even worse "jokes" where those came from. On a very serious note, the mounting list of allegations against Deen is already working an effect on his career. The Frisky website quickly pulled Deen's sex advice column. Then sh*t got really real when the Kink adult film studio, which holds itself out as "the largest producer of BDSM and fetish pornography in the world," cut ties with Deen, who has starred in over 200 of the studio's films. Kink released a statement to BuzzFeed:

For the Kink.com community, as well as the larger BDSM community, consent and respect are sacrosanct. Effective immediately, Kink.com will cease all ties with James Deen, both as a performer and a producer.
Our performers deserve not only safe sets, but the ability to work without fear of assault. Rape or sexual assault, with or without a safe-word, off-set or on, should never be accepted as a hazard of adult production. While many of the allegations against Deen are new, the pattern is alarming. Over the coming weeks and months, we will review our Model Bill of Rights to strengthen rights of performers off-set, and work with the larger industry to help performers to have been assaulted to more easily come forward.
Another adult film company, Evil Angels, also "suspended" its working relationship with Deen. Following these developments, Deen stepped down as chairperson of the Adult Performer Advocacy Committee (APAC) union. APAC has not released a formal statement, but told BuzzFeed, "[We] will let you know when we have something to say."
Deen's career may never recover its former stature, which would be a "just" result according to Brian StreetTeam, an adult performer who has starred in countless WoodRocket projects. StreetTeam took to Facebook to share a Vice roundup of events. StreetTeam summarizes his thoughts on Deen: "I've seen first hand how mean and belittling he is and can be. These accusations are just. Total human garbage."
(Via BuzzFeed)