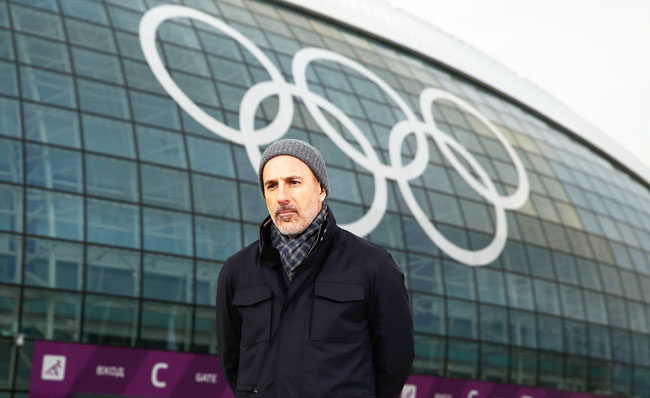 NBC News abruptly made the decision to fire Matt Lauer on Wednesday morning, which his Today co-hosts Savannah Guthrie and Hoda Kotb learned about just moments before emotionally announcing the news to the rest of the country. Guthrie read a prepared statement from NBC News chairman Andy Lack which read that Lauer had been accused by a colleague of inappropriate sexual behavior in the workplace and that they were "presented with reason to believe this may not have been an isolated incident," however no details had been made available at that time.
Now, Variety has published an extensive report after speaking with dozens of current and former staffers over the course of a two-month investigation, which paints a strikingly different portrait than the family-friendly TV personality that Lauer portrayed on TV. The sexual misconduct incident in question that led to Lauer's firing reportedly happened in 2014 during the Sochi Olympics and apparently continued for several months. However that the victim was just one of the several accusers who spoke on the condition of anonymity who say Lauer made advances, both consensual and non-consensual, throughout the years.
One woman claims that Lauer gave her a sex toy as a present with an explicit note about how he wanted to use it on her. Another female colleague recounted Lauer calling her into his office, then closing the door and exposing his penis. But that's just the tip of the iceberg, according to the report:
Despite being married, Lauer was fixated on women, especially their bodies and looks, according to more than 10 accounts from current and former employees. He was known for making lewd comments verbally or over text messages. He once said made a suggestive reference to a colleague's performance in bed and compared it to how she was able to complete her job, according to witnesses to the exchange. For Lauer, work and sex were intertwined.

"There were a lot of consensual relationships, but that's still a problem because of the power he held," says a former producer who knew first-hand of these encounters. "He couldn't sleep around town with celebrities or on the road with random people, because he's Matt Lauer and he's married. So he'd have to do it within his stable, where he exerted power, and he knew people wouldn't ever complain."
Another excerpt reveals a particularly nefarious detail to Lauer's indiscretions.
His office was in a secluded space, and he had a button under his desk that allowed him to lock his door from the inside without getting up. This afforded him the assurance of privacy. It allowed him to welcome female employees and initiate inappropriate contact while knowing nobody could walk in on him, according to two women who were sexually harassed by Lauer.
In light of these stories coming out, NBC News felt they had no choice but to get ahead of the story by firing Lauer, and given the severity of the accusations, it seems for the best.
(Via Variety)