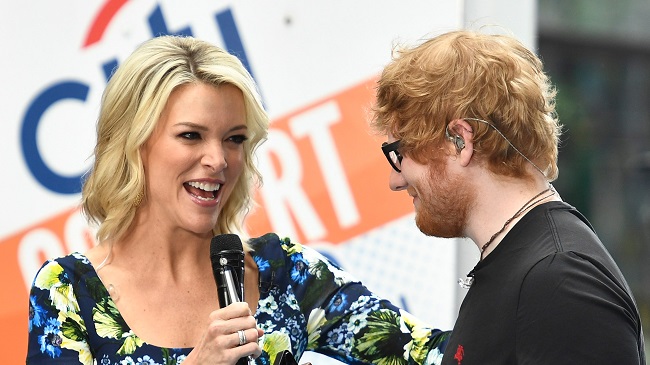 The ratings for Sunday Night with Megyn Kelly have continued to decline since its June debut. Even the hugely controversial Alex Jones interview, which saw NBC affiliates and advertisers pull out due to the conspiracy theorist's controversial Sandy Hook Elementary School shooting comments, didn't achieve good numbers. Yet all this bad press hasn't stopped NBC News from moving forward with its new (and costly) addition, who's set to get her own Today segment during the 9 o'clock hour weekday mornings in the fall.
According to Deadline, Kelly's hourlong Today segment will debut Monday, September 25th at 9am ET/PT. The new program, which will fill the programming void left by Tamron Hall's departure from NBC News and Today in February, will feature a live studio audience. Morning show stalwart (and Ryan Lochte opinion-haver) Al Roker has been filling in as the 9 o'clock hour's host since NBC opted not to renew Hall's contract five months ago.
The network previously announced Jackie Levin, a senior producer for special projects at Today, as the executive producer for Kelly's upcoming segment. In the meantime, however, the showrunners are currently head-hunting for an audience coordinator to help wrangle, organize and maintain possible audience members for Kelly's morning show. And no, they will not be talking to fellow ex-Fox Newser Bill O'Reilly about the gig.
(Via Deadline)