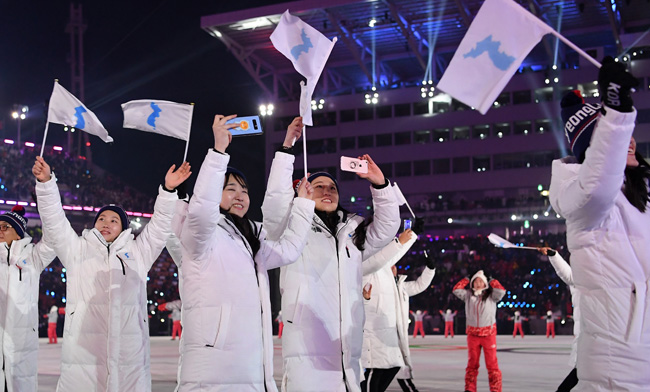 Mike Pence's decision not to stand for Korea during the opening ceremony at the Winter Olympics isn't the only controversy to come out of the moment. NBC was forced to address and apologize for some comments made by contributor Josh Cooper Ramo after he referenced Korea's relationship with Japan, glossing over the painful and complicated history between the two nations according to MSN:
In the booth with Mike Tirico and Katie Couric, NBC Asian correspondent Joshua Cooper Ramo said that "every Korean" respected Japan for their recent achievements as a nation, insinuating that South Korea had forgotten about the 35 brutal years of Japanese rule that ended after World War II.

"His incorrect and insensitive comment about Korea's history has enraged many of [Korea's] people," wrote Jung Min-ho in The Korea Times.
The Hollywood Reporter adds that many viewers joined in to criticize the comments and NBC, calling the remark a "historically and culturally insensitive comment" and urging NBC to make a correction. The apology came on Saturday, with NBC releasing a statement addressing the comments and attempting to mend the offense:
"During our coverage of the Parade of Nations on Friday we said it was notable that Japanese Prime Minister Shinzo Abe made the trip to Korea for the Olympics, "representing Japan, a country which occupied Korea from 1910 to 1945 but every Korean will tell you that Japan is a cultural, technological and economic example that has been so important to their own transformation." We understand the Korean people were insulted by these comments and we apologize."
If anything, it stands a quick history lesson about the region and how those feelings are still tender for some.
(Via MSN / Yahoo News / The Hollywood Reporter)