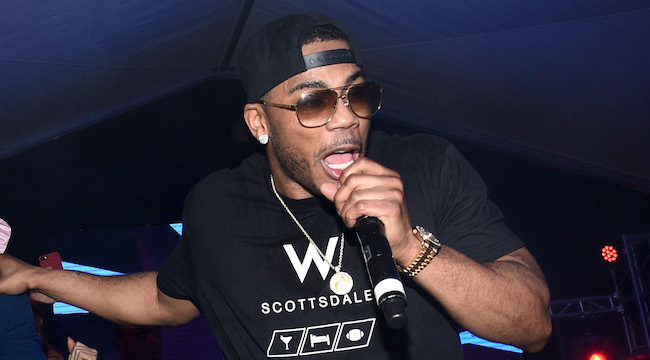 It's been a few months since Nelly was accused of rape by a Seattle, WA-area student after a tour stop there. Since then, the accuser dropped the case, citing a wish to return to normal life and a fear of retaliation by the star, but that hasn't stopped two more women from coming forward and sharing their own stories about the St. Louis rapper.
According to a report by The Daily Beast, the original accuser's lawyer, Karen K. Koehler, was contacted by two more women who said that Nelly has demonstrated a history of predation on female fans, including inappropriately touching them and exposing himself while masturbating in front of them.
Per amended court papers cited in the Beast story, Nelly allegedly assaulted the two other fans in England in 2016 and 2017. One accuser is a sergeant in the U.S. military and a mother in a committed relationship, while the other is described as a young English mom.
Koehler told The Daily Beast that "more than two" other women contacted her about incidents dating all the way back to Nelly's original rise to fame in the early 2000s but declined to give permission to share their stories.
Nelly denied the original charges in a sternly-worded statement from his lawyer that some took as witness intimidation.