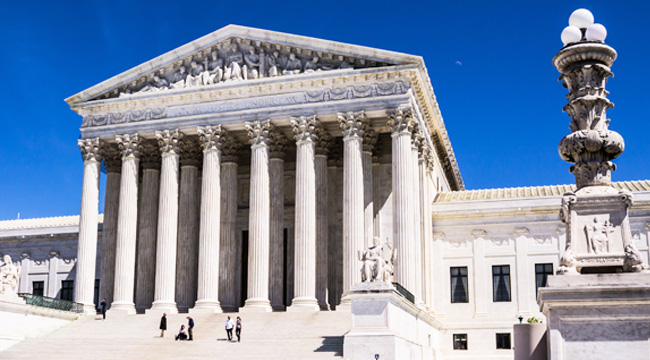 Since President Trump announced the abrupt end of the Deferred Action for Childhood Arrivals program (DACA) — move that has since been blocked — Dreamers have had to endure insults by senior White House officials and a Congress either unable or unwilling to protect the program. While the Dreamers have received overwhelming public support, they have also had a number of legal victories as federal courts, even at the highest level, have repeatedly ruled against the Trump administration.
On Monday, the Supreme Court again sided with the Dreamers (represented by the ACLU in a lawsuit) by ruling against the state of Arizona after the state had stopped issuing driver's licenses to DACA recipients.
After the DACA program was put in place under Obama, Arizona's governor at the time, Republican Jan Brewer, directed state officials to prevent the program's recipients from obtaining a driver's license in the state.

Non-citizens must prove they are authorized to be in the United States to obtain an Arizona driver's license, such as with a valid federal work permit. But the state decided not to accept permits obtained by DACA recipients.
Arizona's states-rights argument apparently did not pique the Supreme Court's interest. An earlier Circuit Court of Appeals ruling had said that states could not create their own definition of which immigrants were authorized to be in the United States, but the battle is sure to continue.
(Via Reuters)