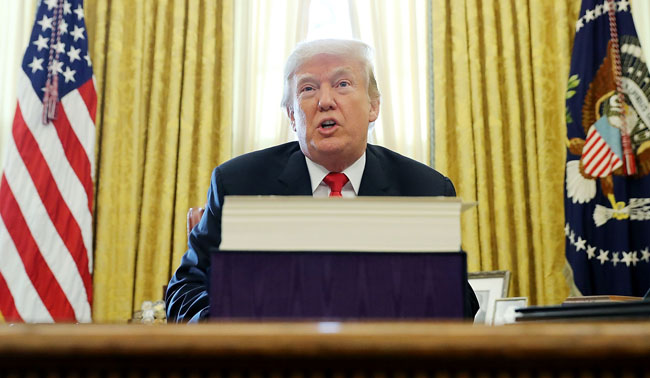 Not content with his rambling, impromptu interview with the New York Times on Thursday, on Friday morning Donald Trump took to Twitter yet again to give his thoughts on some other topics he missed the day before. This time Trump took aim at the United States Postal Service, which he blames for not charging Amazon enough to ship packages.
"Why is the United States Post Office, which is losing many billions of dollars a year, while charging Amazon and others so little to deliver their packages, making Amazon richer and the Post Office dumber and poorer?" the president tweeted of the United States Postal Service. "Should be charging MUCH MORE!"
While he was at it, Trump followed up with a tweet about the Deferred Action for Childhood Arrivals (DACA) program and his border wall, making us all feel thankful for the new 280 character limit.
Trump tweets about Amazon and the USPS seemed to especially rile people up however, and many jumped into the fray to point out the inaccuracies in (or just flat out ridicule) his tweet.
This isn't the first time Trump has attacked Amazon. In August of 2017, he tweeted a claim that Amazon was "doing great damage to tax paying retailers" and hurting cities and states by costing the United States jobs.