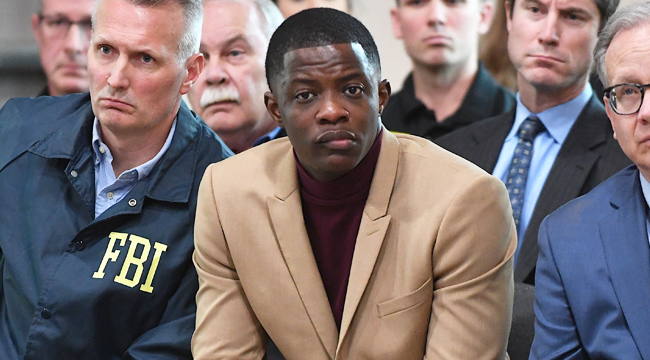 As suspect Travis Reinking still somehow manages to avoid authorities after the (naked) Nashville-area Waffle House shooting, the public remains transfixed on the hero of the attack. James Shaw Jr. remains in the spotlight after explaining how he wrestled away an AR-15 from the attacker, which undoubtedly prevented the carnage from moving beyond the four who were killed and three (including Shaw) who were injured.
Shaw continues to insist that he's "not a hero," which he told Nashville's Fox affiliate while saying that he was motivated to survive, but unsurprisingly, many folks do disagree with him. And in other heroic efforts from Shaw, he's opened a GoFundMe page to direct funds towards the families of those who were injured. Shaw gets straight to the point:
My name is James Shaw Jr. I am creating this page to help the families of the victims from the Shooting that took place at Waffle House in Antioch, TN. Please take the time to donate as all of the proceeds will be given to the families. Thank you again for your generosity and blessings!
Thus far, donations are pouring in and now sit at $23,726 as opposed to Shaw's initial $15,000 goal. And the public still awaits further developments on the hunt for Reinking, who police say may have escaped into the forest near his apartment after putting on a pair of pants. However, a dog lost the suspect's scent, and police now say there have been "no credible sightings" of him, and on Monday, Nashville schools are open and under lockdown.
In this CNN video, authorities warn that Reinking is likely armed and dangerous.
A suspected gunman is on the run after he allegedly opened fire at a Tennessee Waffle House early Sunday. Here's what we know now. https://t.co/sq8R1swARG

— Meg Wagner (@megwagner) April 23, 2018
(Via GoFundMe, Fox 17 Nashville, CNN & Washington Post)