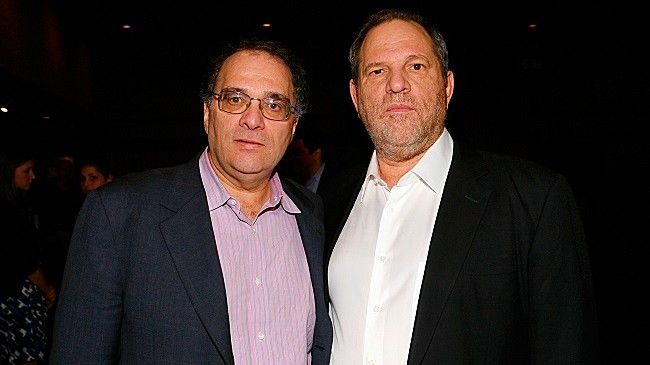 After Jay-Z's briefly rumored interest, a bailout by a company owned by a personal friend of President Trump, and reports that it would sell for less than $500 million, The Weinstein Company is about to declare bankruptcy. According to the Los Angeles Times, what's left of the company's board of directors announced late Sunday night that late talks to sell the company's assets had "collapsed." As a result, they have decided that declaring bankruptcy is the best course of action available to them in the wake of the multiple sexual harassment and assault allegations levied against their ex-co-chairman, Harvey Weinstein.
In a statement, the board explained, "While we recognize that this is an extremely unfortunate outcome for our employees, our creditors and any victims, the Board has no choice but to pursue the only viable option to maximize the company's remaining value: an orderly bankruptcy process." The bidder, an investment group headed by President Obama's former Small Business Administration leader Maria Contreras-Sweet, would have renamed the company, employed a new board composed primarily of women, and raised around $40 million for a fund to compensate Weinstein's accusers.
Yet the deal fell apart in early February when the New York attorney general's office filed a civil rights lawsuit against Weinstein and his former company. Attorney General Eric Schneiderman was especially critical of the proposed sale and the promised compensation fund. According to the Times, Contreras-Sweet met with Schneiderman "to discuss a compromise that would allow deal talks to progress," but considering the announced intent to file bankruptcy, it seems nothing came of these talks.
(Via Los Angeles Times)