Despite relatively little competition in the market, San Diego Studio's MLB The Show franchise manages to push forward every year, delivering enough enhancements to sidestep any serious efforts to label it as little more than a roster update.
Uproxx got an advanced look at the game last week and we have a few thoughts on the things that the game does right, and the things that could make it better.
(Minimally) Improved Gameplay
Tweaks to the look and feel of the gameplay have resulted in a product that delivers a slightly bigger jolt of excitement when you pump a two-strike fastball past a hitter or go yard. These changes include texture and lighting enhancements to stadiums and uniforms which, make it easier to get immersed in the experience and player models that seem like they are smoother with more fluid movements.
The in-game action also feels as though it received an upgrade, with improved logic and ball trajectory. For a more casual player, however, these benefits may be more about the small hiccups that you don't notice (as much) when playing a game than the improvements that you do pick up on.

A More Casual Road To The Show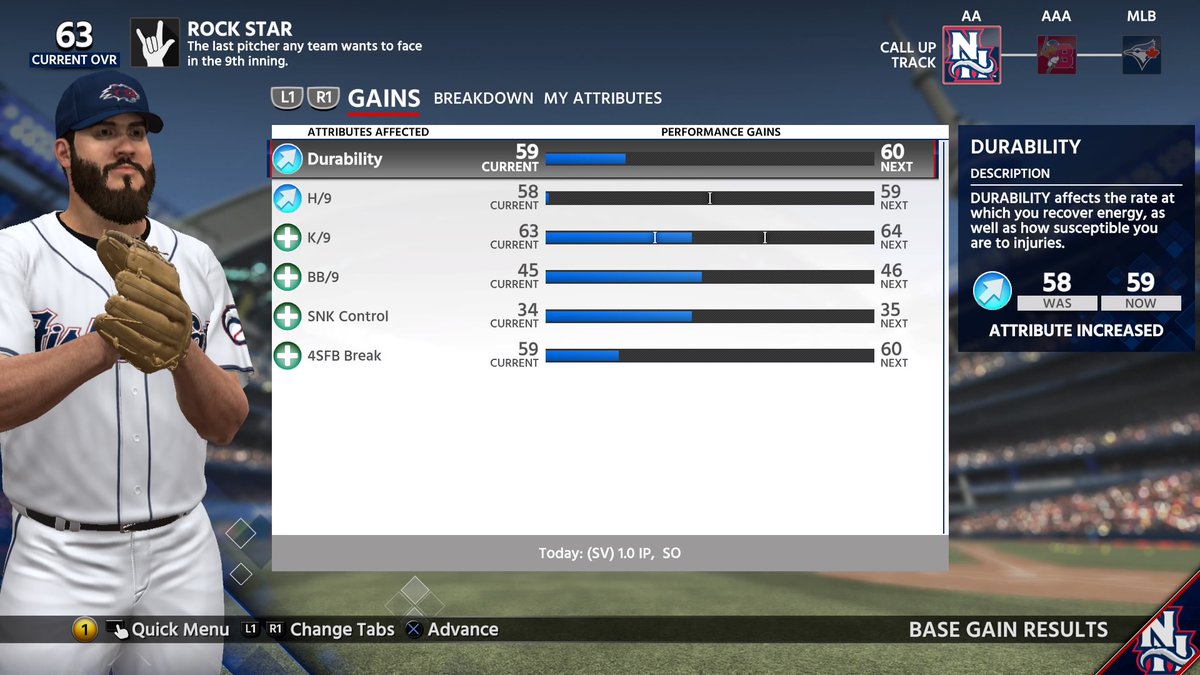 Road To The Show feels optimized for casual fans who just want to zip from appearance to appearance without burning through too much time and/or money. The micro-transaction roadblock is gone ,and players now automatically improve based on gameplay and (offscreen) training. You're also assigned a comp — such as Nolan Ryan and Noah Syndergaard if you want to start out with attributes that'll help you become a "Flame Thrower," or Clayton Kershaw and Roy Oswalt if you want to be a "Control Freak" — when customizing your player.
One MLB The Show video that I saw in the run-up to release trumpeted the arrival of streetwear in Road To The Show. That's an improvement over past years, but light years away from what other games are doing with these kinds of story modes. It would be interesting to see San Diego Studio take a page out of the NBA2K (and, more recently, Madden) book and empower a storyteller to really craft an intricate tale with relatable off-field issues and talented actors playing coaches, mentors, and supporting characters. That wouldn't deter from the more casual approach to the mode that MLB The Show seems to be taking and it would help make it stand out.

A Deeper Appreciation For Baseball History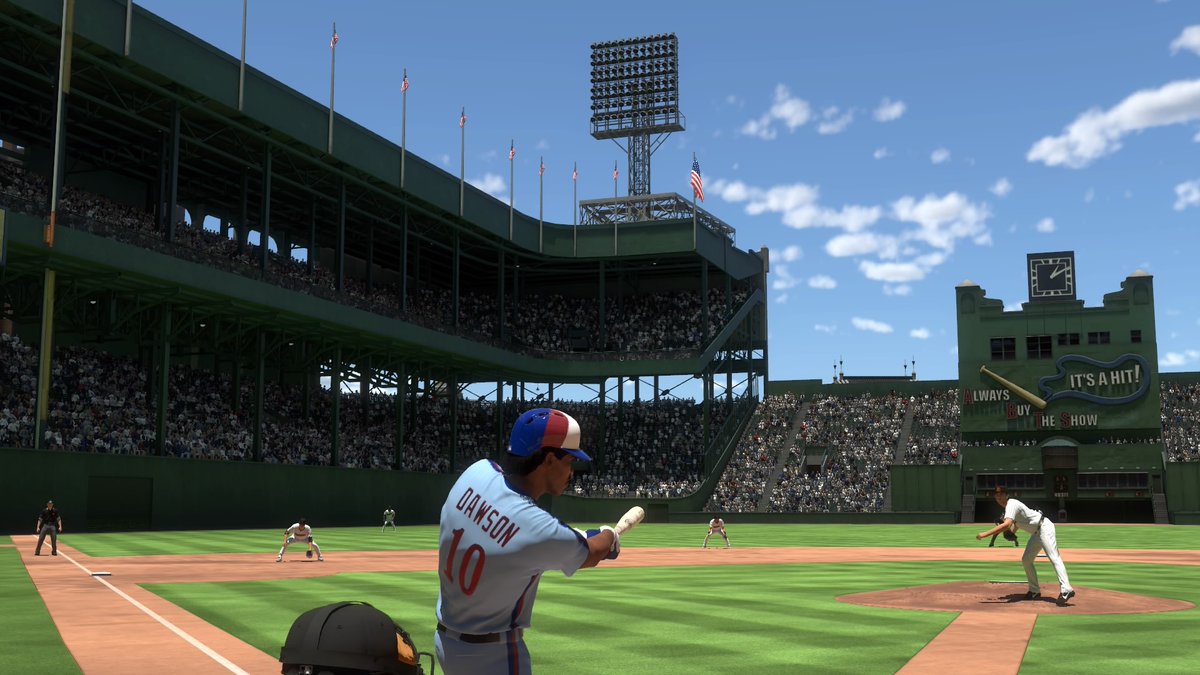 I have, for a long while, complained about MLB The Show's inattention to the needs of baseball history buffs. Every year, it seems fans are given the same group of legends and the same retro stadiums. But credit where credit is due: MLB The Show is stepping up their game in 2018, bringing more than 100 legends and Hall Of Famers spread across three era-specific teams (and all through the game, with many popping up as programs in Diamond Dynasty) to this year's edition.
Babe Ruth is the headliner, but there are also a ton '80s and '90s stars that you probably never thought you'd see in modern video game form. These players may not be your favorite, but somebody is going to freak out over being able to add Benito Santiago, Doug Drabek, and Keith Hernandez to their team. So, thank you, MLB The Show. Sincerely.
Now give us more, because all I could think was: where's Daryl Strawberry, Don Mattingly, Rickey Henderson, Bo Jackson, and controversial steroid-era stars like Barry Bonds, Roger Clemens, Mark McGwire, and Sammy Sosa? Where are the iconic teams like the '86 Mets, the '27 Yankees, or the '75 Reds?
A More Accessible And Fun Franchise Mode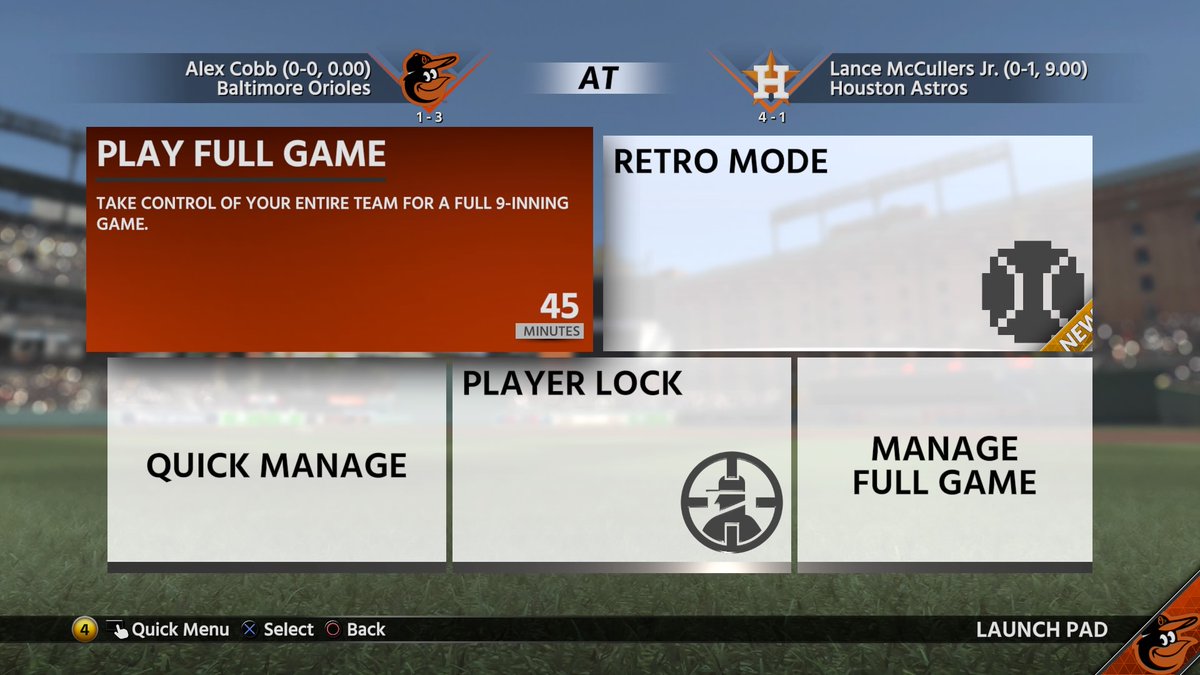 162 games can feel like a slog, even in a video game. That's a lot of hours in front of a TV screen with each game coming in at about 45 minutes (though it always seems to take longer for me, and I hack at everything). I'd love to see stats on how many people start and never finish a franchise, ultimately losing interest in the game due to the monotony. I've done it more than a few times, and I'm a baseball obsessive. I can't imagine most casual fans have a prayer.
The solution could have been a deeper Franchise Mode. Allowing for expansion teams and for the community to create uniforms and design stadiums (like NBA 2K gloriously does) would be an amazing step (there's obviously some understanding of the appeal of such a thing since you can create teams in Diamond Dynasty), but for now we'll have to keep wishing. In the meantime, the addition of Retro Mode (a simplified game in the style of old school R.B.I. Baseball with modern graphics) into Franchise, alongside other gameplay options like playing at normal speed, playing as one player (ala Road To The Show), managing a game, or simulating and jumping into big situations deserves praise. Unfortunately, San Diego Studio giveth and they taketh away, culling the online franchise option from this year's game.

Customization And Community
Due to limitations presented by budgets, time, and licensing, sports games often rely on vibrant and dedicated communities to give players a little something extra. With NBA 2K, it's those richly detailed expansion and relocation scenarios. For MLB The Show, it's rosters and players.
Prior to the release of MLB The Show 17, we profiled the efforts of Scott Spindler (aka RidinDwnKingsley), who works with a team of other expert player creators to release a roster that includes incredibly realistic versions of the real minor leaguers who don't crack the game's official roster. Spindler estimated that all versions of their roster had been downloaded more than 80,000 times for MLB The Show 16 and they are, of course, working around the clock right now to quickly launch this year's first version, understanding that there are many people who don't fully get into the game until that roster drops. Myself included.
I mentioned the (crushing) absence of Don Mattingly as a legend in the game, but thanks to user LBN2010, I was able to download a well-crafted version (an easier process then ever before thanks to a changed Vault display that gives you a peek at how the players look before downloading). I used MLB The Show's expansive player creator/edit mode and the brand new Batting Stance Creator to tweak Mattingly's haircut and his swing to the point where, to me, he was a perfect approximation of the player that I grew up watching in the late '80s and early '90s. Then, I added Mattingly to the Yankees and deposited a Clayton Kershaw fastball into the right field porch at the Old Yankee Stadium in my first at-bat with him, prompting a swell of nostalgic joy.
San Diego Studio doesn't have to have as strong a relationship with its community as it does ,and they certainly didn't have to add elements like an improved Vault interface or better creation tools. Them doing so signals that they appreciate that relationship and want the community to grow with them … which is an absolute win for people like me, who demand a level of authenticity and retro access that no publisher could deliver on their own.
Final Thoughts
This is San Diego Studio's fifth shot at a PS4 version of this game and they're still trying to please everyone with a product that offers something for sim fans, those who want an arcade experience, sports RPG stans, and Diamond Dynasty obsessives. Are there things that get left out because of this master of none approach? For sure, and there will always be people that defect from the game because they feel as though it has veered too far from what they want it to be, but you have to try really hard to not have a good time playing, exploring, and customizing this game, no matter your preferences.
This review was conducted with a code provided by the publisher.