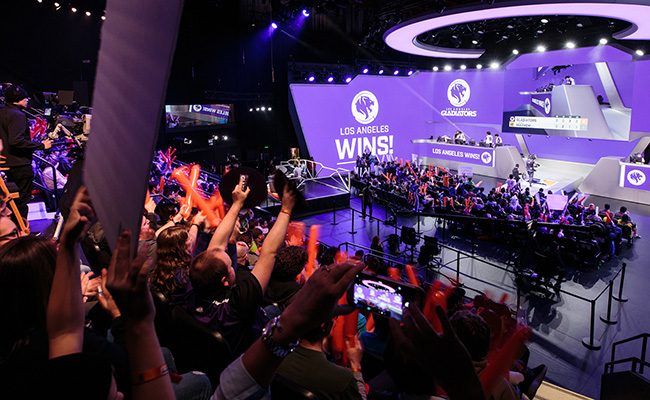 Stage 1 of the inaugural season of the Overwatch League ended in the most dramatic fashion possible last month, and with Stage 2 off and running, the fledgling league is showing no signs of slowing down. There are sold out crowds for every match, celebrity fans, and of course all of the growing pains that come with starting an eSports league from the ground up.
Of course, it helps that gaming giant Blizzard is behind the League, which is also still very much riding the crest of Overwatch being a certified phenomenon. Still, OWL remains a test case, and the inaugural season is a sink-or-swim proposition to see if the idea is sustainable for the long term, and whether actually building arenas in all of the for-now-in-name-only host cities is financially viable.
One important thing the OWL has going for it is its complete willingness to continue to adjust its rules and methods of operation to strive for the best possible experience for fans and players alike. A bevy of changes were made at the beginning of Stage 2 … and we're not just talking about the Shanghai Dragons finally signing OWL's first female pro player.

Twitch, of course, remains an integral part of keeping up with Overwatch League, and Blizzard and Twitch have paired together for Stage 2 to integrate a viewer rewards program. Fans can now actually earn in-game League Tokens just for watching live matches and virtually cheering on Twitch, which is a great start for incentivizing spectating the league — and ensuring eyeballs remain on the inaugural season.
On the subject of "host cities," teams like Philadelphia Fusion are beginning to work with their home markets and host local tryouts for top players to enter the feeder system for the squad. The Fusion hosted a local round robin tournament in February, with the winners making it onto the contenders (or Academy) team. Having a local talent pool to draw from is a no-brainer of an idea considering OWL intends to have arenas in all of these cities one day.
Speaking of talent, OWL has incorporated an active transfer window for teams, allowing roster additions, and trades available for teams trying to shake things up for the upcoming stage and league finals. The transfer window will close on April 3 and won't open up again until next season. That transfer window might come in real handy for the Dallas Fuel, who released a player this season due to hate speech. (OWL's willingness to part ways with players who cast a negative light on the League is another welcome adjustment, and an important one to make as the sport is getting established.)
There are some other minor tweaks, like adjusting the schedule to maximize the amount of fans who can watch both in person and at home, but it's all very much a work in progress.
The important thing is, just as the game itself continues to add characters and balances that shift the meta, now that Overwatch is an honest-to-god eSport, the parameters will continue to adjust. If fans remain receptive, this bodes well for the future of the Overwatch League.