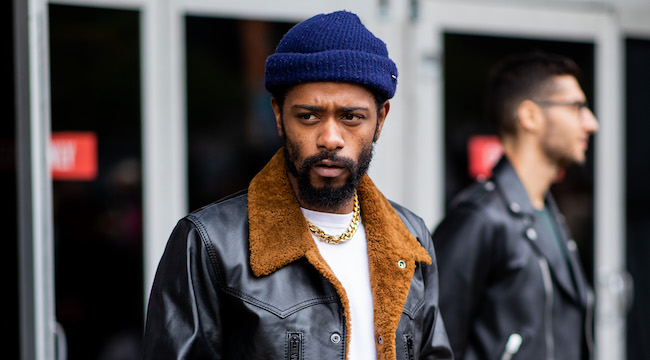 Flying Lotus is producing and scoring a new Netflix original anime starring Atlanta's Lakeith Stanfield according to Deadline and Netflix, which announced the new series today as part of a larger run of original animation.
The show will be called Yasuke and be directed by LeSean Thomas from The Boondocks, with a plot following "retired ronin who must take up his sword when he is charged with the task of transporting a mysterious child who dark forces want to eliminate." Since Flying Lotus is a known anime head, the similarities to the plot of classics like Lone Wolf And Cub might not be a coincidence, but we're looking forward to seeing what kind of twist he'll bring to it.
FlyLo has some experience with animation already as well; he scored a Blade Runner short last year and has often stuffed his music videos with bizarre imagery and innovative animation techniques. He also previously worked with Stanfield indirectly when he scored episodes of Atlanta, on which the actor portrays principle character Darius, the lovable, startingly insightful stoner.
Yasuke will be just one of the slate of new shows, which also includes a serial spin-off of popular sci-fi mecha movie Pacific Rim, an Altered Carbon spin-off, and a crime drama series based in the mythology of the Philippines and executive produced by Legend Of Korra storyboard artist Jay Oliva.