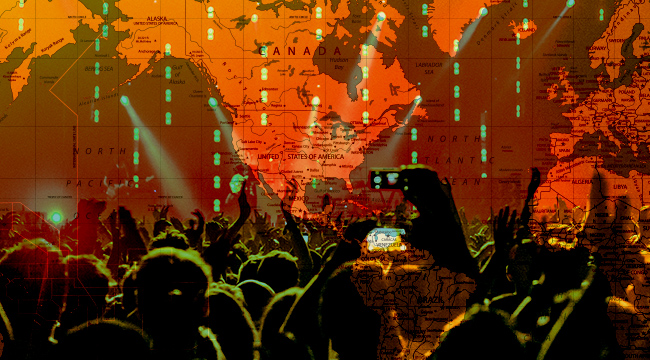 Over the past decade, music festivals have spawned a whole new travel sector. It's sort of a no-brainer — people want to see the world, they want to have iconic concert experiences, and they want to be where a bunch of people in their same age group with their same interests are hanging out. In order to score these peak experiences, they're willing to pay a premium. It's worth it for an epic party week.
The list below came from no small amount of arguing. There are tons of factors that make a great music fest and it's hard to decide which festivals are really worth jetting off to. But with the help of the Uproxx Music team, we winnowed the list to 10 surefire winners. Some are venue focused. Others are for true fans. While others still (and some of our favorites) are simply a great excuse to party in a far-off land.
Check the best destination music festivals to travel to and then start browsing the internet for a ticket. Flights are cheap right now and the siren songs of some of your favorite acts are calling you to far-off lands.
Your Paradise — Fiji
Who wouldn't want to go to Fiji? Combine everything you know about Fiji's culture, beaches, reefs, and seafood with top-shelf electronic music DJs. Your Paradise only allows for 600 attendees — to not overly impact the environment — so spots are limited and the chance to see artists up close is high. Those lucky enough to score a ticket will get to surf the nearby breaks, SCUBA and snorkel their hangovers away, and rock up to isolated sandbars to see their favorite DJs play mid-ocean sunset sets.
This is a destination festival with a strong focus on the destination (how could it not be, on a private Fijian island?). Of course, the best musicians on earth like to travel too — which is why you'll spot Skrillex diving off a boat in photos from past Your Paradise trips.
-Steve Bramucci
2018 Lineup: What So Not, FISHER, Mija, Ekali, Nora En Pure, Habstrakt and more.
2018 Dates: December 7-13
Secret Solstice Festival — Iceland
In the increasingly crowded music festival field, Iceland's Secret Solstice festival stands out — namely because it takes place in one of the most breathtakingly beautiful places on the planet, it features an almost comically eclectic lineup, and also because it's held in late June, during the summer solstice when the sun is out for 3-4 days straight.
With performances staged inside of glaciers and 5000-year-old lava tunnels, it's hard to top the uniqueness offered by Secret Solstice. It's worth going around the world for (especially with flight prices right now).
-Brett Michael Dykes
2019 Lineup: TBA
2019 Dates: June 20-23
Oasis — Marrakech, Morocco
Someone describing Oasis Fest sounds like a traveler fantasizing about a dream trip — contemplative yoga, heavily spiced foods, thrilling conversations, and beautiful, kind-hearted people. Now add in an eclectic lineup of some of the most important musicians in the electronic, house, trance, and dance scenes. And set it all in an oasis in the middle of one of the hottest travel destinations of 2018.
Boom. That's the way you festival, friends. That's the way you festival.
The 2018 Oasis fest sold out. Attendees raved. They clamored for more. 2019's tickets just went on sale and vagabonds and fest-heads around the world are already buzzing. Unlike fests where partying is the only focus and off-hours feel dead, Oasis has a true commitment to wellness and holistic health. Point being: You'll finish out the weekend-long fest feeling exhausted but in a good, refreshing, memorable way. Plus you'll still have those wild party memories you crave.
-Steve Bramucci
2018 Lineup: Avalon Emerson, Ben Klock, Black Coffee, Sasha, The Black Madonna B2B Derrick Carter, Virgil Abloh, Bassam, and more.
2019 Dates: September 13-15
Bluesfest Byron Bay — Australia
There's perhaps no festival anywhere on this globe that captures the vibe of its host city like Bluesfest. The festival is a cruisy, beachy, Bohemian outgrowth of Byron Bay — Australia's hippie/BoHo capital. Want to surf lonnnnng right-handers with locals? Lounge on grassy lawns while watching some of the chillest artists on earth jam? Enjoy sustainably sourced food served by smiling Aussies? This is your fest.
This year, Bluesfest is celebrating its 30th. To ring in the occasion, they're bringing back Jack Johnson and Ben Harper — two absolute legends in Byron Bay. Ray LaMontagne is playing too. As is George Clinton and Parliment Funkadelic. Sound like fun? Now imagine it all set upon the Byron backdrop, the cruisy local scene, and miles of white sand beaches to savor. This is one fest definitely worth a long flight.
-Steve Bramucci
2019 Lineup: Ben Harper, Jack Johnson, Ray LaMontagne, George Clinton, and more.
2019 Dates: April 18-22
Øyafestivalen — Norway
Set in the Tøyen neighborhood of Oslo, Øyafestivalen has 20 years of experience that has made it one of the top events in Norway. The last decade or so have really seen the fest step up its bookings — with recent headliners including everyone from Kendrick Lamar to Lorde — while remaining a relatively manageable size, where you won't be overwhelmed by crowds. At it's best, it's a reflection of Norwegian culture, with environmental concerns, cleanliness, and diverse programming all pushed to the forefront, and none of the over-the-top excess that's found at its American counterparts.
Øya's other great gift to travelers is also that it's just an excuse to actually get to Norway. Norway remains a pretty expensive place to visit, but with scenic fjords just a short car ride or boat trip away, not to mention Viking museums, the famed The Scream painting at the National Gallery, and severely underrated cuisine, the festival can be a launchpad to tour the country.
If you find yourself in Oslo for Øya, be sure to take the time to visit The Vigeland Park, the world's largest sculpture park which easily lives up to its larger-than-life reputation.
-Philip Cosores
2019 Lineup: TBA
2019 Dates: August 6-10
Voodoo Fest — New Orleans, USA
New Orleans! Magic, vibrant, a little spooky with the most indulgent food & beverage scene this festival junkie has ever experienced. If you need an excuse to plan a trip and you want to kick all those adjectives up a notch, Voodoo Fest is absolutely for you.
Held over three days in New Orleans' picturesque City Park — on Halloween Weekend no less — Voodoo Music + Arts Experience is the perfect festival for the out of towner looking to see all the large acts while also fully experiencing a new city. All of the vendors are local restaurants and food trucks, so you won't have to leave festival grounds to get a taste of NOLA. It was at this festival two years ago that I tried alligator for the first time in a grilled cheese sandwich. And doesn't everyone need some gator grilled cheese?
The sets end early enough each evening that you can take advantage of the nightlife and live music scene, with tons of DIY shows and pop up Halloween parties. Voodoo is also well loved by locals, and during the day you'll see families with picnic blankets and toddlers wearing noise-canceling headphones (which is just the cutest thing in the entire world). Remember when I said Halloween? EVERYONE dresses up for Voodoo — all three days, including some of the performers. They're even running a sweepstakes for VIP tickets that come with an epic Halloween costume for you to rock all weekend. Get on it!
-Frankie Greek
2018 Lineup: Mumford & Sons, Childish Gambino, Arctic Monkeys
2018 Dates: October 26-28th
Coachella — California, USA
Coachella may not seem like the obvious choice for a festival you have to travel for — after all, for my visit earlier this year, it was only a four-hour drive — but the cliché holds true: You have to make it there at least once.
The allure is probably greater if you're coming from somewhere outside of California. After all, living just hours away from the beach or the desert or the mountains can make you start to take it all for granted. But for out-of-towners, not only is Coachella a great opportunity to see probably the broadest cross sections of modern music in one place, it's also a chance to get out and see the beautiful state it's located in, with all its natural wonders. Seriously, the Pacific Ocean is right there.
As for Coachella itself, well, we pretty extensively covered the sights and sounds that made the trip to the desert worth it in spades (not the least of which: BEYONCE, fam). If you're coming, schedule a whole week: Spend Monday through Thursday hiking trails, catching waves, and eating the finest street food America has to offer (In LA we invented the modern food truck), then hit the desert for an experience you'll remember long after you leave California — which you won't want to do.
-Aaron Williams
2019 Lineup: TBA
2019 Dates: April 12-14
Curaçao North Sea Jazz Festival — Curaçao
Destination festivals are a delight for many reasons, and while the music is the main draw, it's important to take some time and explore the actual destination. That's what made this year's Curaçao North Sea Jazz Festival fantastic: During the day, I visited area beaches, ate at local favorite restaurants, and even checked out an ostrich farm on the Caribbean island. At night, I saw some of the best performers in the world, including Christina Aguilera, Sting and Shaggy, Daddy Yankee, and others. The set-up of the festival itself, which only began at around 7 p.m. each day, allowed me to introduce a variety to my trip that many other festivals don't easily facilitate, which yielded an experience that was true to both the island and the music.
Based on my time in Curaçao, I would have to also assume that the flagship North Sea Jazz Festival in the Netherlands and the associated Cape Town International Jazz Festival are worthwhile as well. The European and African countries are bucket list destinations, and the two fests have featured esteemed performers like Kanye West, Amy Winehouse, Mos Def, Lauryn Hill, Herbie Hancock, and a variety of others over the course of their storied histories.
-Derrick Rossignol
2019 Lineup: TBA
2019 Dates: TBA
Festival d'été de Québec — Canada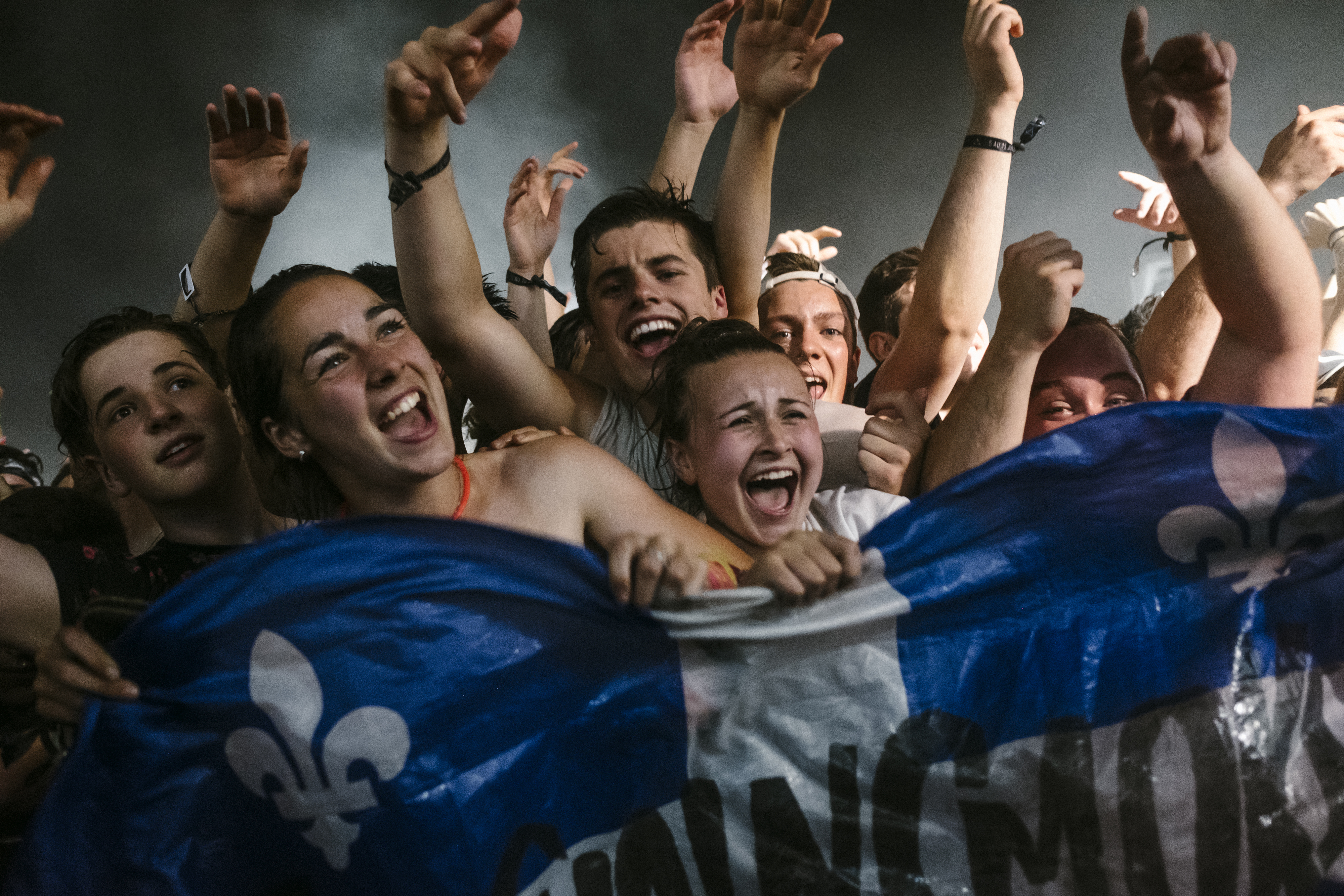 First of all, this fest goes by the acronym FEQ, so that saves you the name struggles right off the top. As for the "getting there" struggles, the "finding a place" struggles, the "affording it all" struggles, and the "crazy crowd" struggles… they don't really exist. FEQ notches into its Quebec City home so neatly and galvanizes the community so perfectly — not to mention the fact that a pass for the entire 11-day fest goes for $110CAD — that this just might be the easiest destination festival to visit on earth.
When you're at FEQ, you're also very much in the city. And hanging with the city — as nearly 75% of local residents attended one show or another in 2018, from Neil Young to Future to The Foo Fighters. As for the shows themselves, they're epic without losing the intimacy. This year, the Dave Grohl got permission from the city to play a two-hour and 30-minute set because he wanted to say sorry to FEQ fans for a headlining gig that was canceled due to rain during his "broken leg" tour. That sort of flexibility just isn't standard these days.
While you're at FEQ, be sure to check out the awesome food scene in Quebec City. That means tons of on-site food trucks, awesome French fare, and filling post-show pub food. If you're anything like us, it also means gorging yourself on poutine three times a day.
-Steve Bramucci
2019 Lineup: TBA
2019 Dates: July 4-14
Iceland Airwaves — Iceland
When it comes to indie music, the festival world has largely left smaller, undiscovered or still emerging artists behind. In the race to unveil big, flashy lineups or boast about incorporating local food and drink and other attractions into their massive three-day amusement park-like setups, the initial appeal of a festival — music discovery — has been largely forgotten. Except, not at Iceland Airwaves. This iconic fest on the glacial, dream-like island of Iceland has put more emphasis than ever on bringing journalists from all over the world into their now infamous event so that local Icelandic bands can get the exposure in the rest of the world that their community feels they deserve.
If you're looking to get to Iceland because it's become one of the trendiest, top destinations for millennials, and you also harbor a love for discovering new emerging artists, then this festival is your jam. Make sure you see the Blue Lagoon, yes, but also grab a wristband and get into the mix with some bands you've never heard of before, and even a few you have. By the time you return home from this icy little island, you'll have a new soundtrack and a better appreciation for the fact that independent music is alive and well — all over the world. Plus, tickets for this year's event in November are still available here.
-Caitlin White
2018 Lineup: Bedouine, Blood Orange, Jade Bird, Stella Donnelly, and more.
2018 Dates: November 7-10
Glastonbury Festival — UK
Glastonbury is the granddaddy of all the major music festivals in the world today. What originally began as a modest one-day event in the English countryside, headlined by the glam rock band T-Rex in 1970 and attended by 1,500 or so people, has morphed into a five-day long showcase of some of the biggest and most interesting array of musical acts you're liable to find on the same bill anywhere else. The locale itself isn't glamorous, and more often times than not, the omnipresent English rain turns the ruddy green fields into a sticky muck, but as long as you know what you're in for ahead of time you'll come out the other side with memories that will surely last a lifetime.
Glastonbury's massive pyramid stage has become a symbol all it's own. It's the place where music legends at the peak of their powers come to show exactly what they're capable of doing. Kanye West did it in 2015. Beyoncé did it in 2011. Jay-Z did it in 2008. David Bowie did it in 2000. Radiohead did it in 1997. Who knows who will show up and join the pantheon in years to come. You'll certainly want to be there when it happens.
2019 Lineup: TBA
2019 Dates: June 26-30