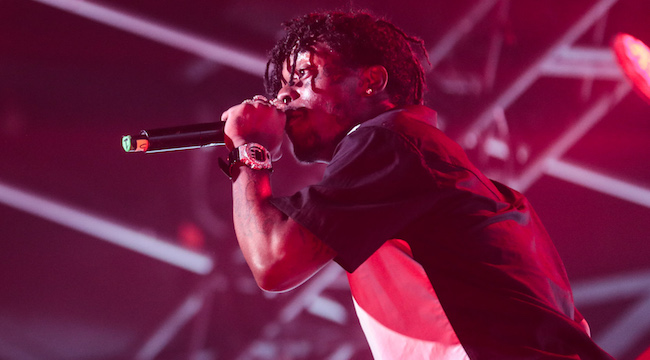 Many people were excited to see Lil Uzi Vert and Playboi Carti on their upcoming 16*29 tour — but stop. Wait a minute. That's apparently what Uzi decided to do, halting the tour because he needs to "focus." The rhymer recently announced the decision on his Twitter account.
It's unclear whether Uzi's need to "focus" refers to his creative process or something else. After the reception to his latest LUV is Rage 2 project, he may be looking to keep his fans satisfied by dropping his next studio album as soon as possible. Given that the tour is named after a joint mixtape that Uzi and Carti are reportedly working on, maybe they want to have that completed and released before the North American winter tour.
Hopefully Uzi's fans aren't too disappointed and realize even if they won't get live music, they may get new music even sooner.
The tour was set to embark on the entirety of North America, not only with Uzi and Carti but SOB x RBE and G Herbo who Uzi collaborated with on the Chicago rhymer's long-awaited Humble Beast project. The nationwide — and beyond — demand is a sign that Uzi's star is ascending, and he may be here to stay beyond the "3 to 5 years" he recently gave himself. Not bad for a "mumble rapper."