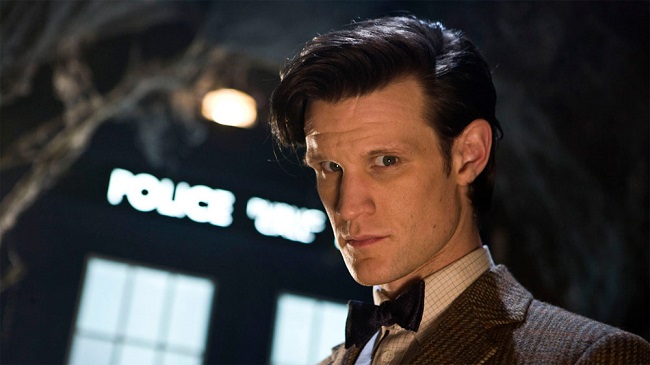 He's played the titular time-traveling alien in BBC's long-running Doctor Who series and a young Prince Philip in Netflix's The Crown, but now it seems a new adventure awaits Matt Smith in a galaxy far, far away. That's because, according to Variety, the British actor has signed up to play a "key role" in director J.J. Abrams' upcoming Star Wars: Episode IX, which is currently filming in London.
While Variety's report describes Smith's role as a "key" one, it offers little by way of specifics. So whether he "will be on the side of the rebels or the evil empire" in the ninth and final film of the third Star Wars trilogy remains unknown. For all we know, his character could be another version of Benicio Del Toro's DJ in The Last Jedi and reside somewhere in between the surviving Resistance members and the domineering First Order. Then again, just as much is known about Dominic Monaghan's recently announced role in Episode IX. We also don't know who Richard E. Grant and the other newcomers are playing, either.
What is known about Episode IX is that Abrams is directing again, having previously directed and co-written The Force Awakens in 2015. We also know that Billy Dee Williams will return as Lando Calrissian, and unused footage of Carrie Fisher performing as General Leia Organa will be used in the film. Daisy Ridley, John Boyega, Oscar Isaac, Adam Driver, Anthony Daniels and Mark Hamill are also returning.
(Via Variety)