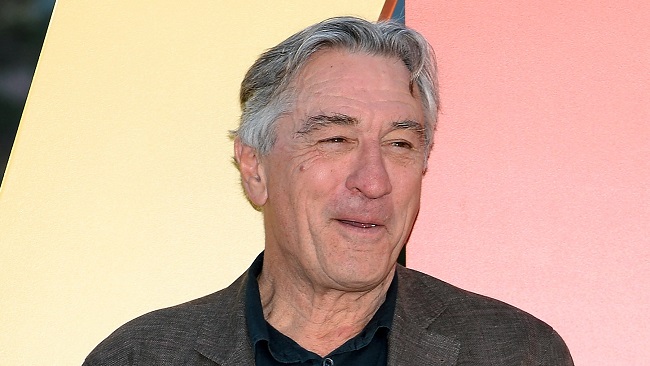 Despite the fact that almost no one — maybe including Suicide Squad's Jared Leto — seems to believe it's happening, actor Joaquin Phoenix and writer/director Todd Phillips are truly making a movie about Batman's iconic villain. Officially titled Joker, the smaller standalone film is set to take place in Gotham City during the '80s. It's also been given an official release date of October 4th, 2019, just ahead of next Halloween. And according to The Hollywood Reporter, veteran Robert De Niro may be joining the project.
Per THR's exclusive, the Taxi Driver and Heat actor "is in negotiations" to join Phoenix and Phillips' upcoming movie at Warner Bros. This of course means that De Niro hasn't officially signed onto the project, but if he does, that means Joker will be gaining an increasingly larger profile for a movie billed as a "more moderately budgeted and darker" take on the character. If everything goes according to plan and De Niro agrees to join Joker, he will apparently "would play a talk show host who is somehow instrumental in the Joker's origin."
In other words, it seems the man who starred in The Comedian will invoke his inner Jimmy Fallon to ruffle Phoenix's character's hair. Seeing as how that turned out for The Tonight Show host and President Donald Trump's public relationship, it's easy to see how a talk show personality could feasibly create (or enable) someone like the Joker.
(Via The Hollywood Reporter)