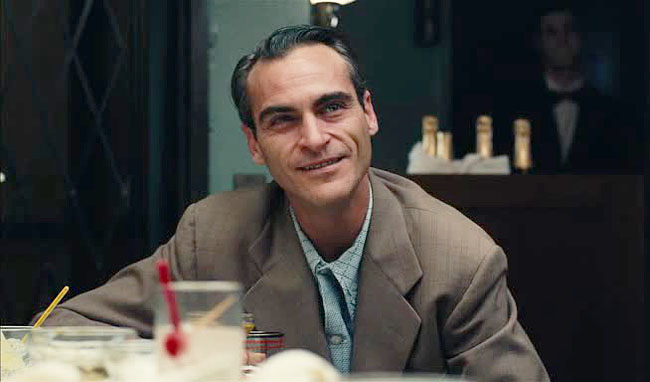 We now know the title of the Joker origin film starring Joaquin Phoenix — don't get too excited — and we also know when it will it be hitting theaters. The film will be part of DC Comics panel at Comic-Con on Sunday, and Warner Bros. confirmed that the film would just be titled Joker. It will then hit theaters on Oct. 4, 2019. That means that Fall 2019 is lined up to be as big, and maybe even bigger, than the summer movie season. Not only will Joker be in theaters, it'll be followed by James Bond, Wonder Woman, and then Star Wars in December.
According to Variety, this might not be a horrible strategy because the film is poised to be something quite different than your typical superhero film:
The studio made the announcement on Wednesday afternoon ahead of the start of Comic-Con. Warner Bros. is making its presentation in Hall H on Saturday.

Warner Bros. indicated the "Joker" will have a dark tone. It said the film, directed by Todd Phillips, is an "exploration of a man disregarded by society that is not only a gritty character study, but also a broader cautionary tale." Scott Silver co-wrote the script with Phillips.
Did anybody truly believe a movie about Batman's psychotic arch-nemesis would be anything but "dark" and "gritty?" If anything, it'd be surprising if we got a fun romp through the colorful Batman universe of the Adam West TV show. Slap a mustache on Phoenix and he could play a great Cesar Romero.
It's good to know we can stop calling this "The Joker Origin Movie" now. Joker might not be much, but it'll start gaining some weight as the film goes into production.
(Via Variety)