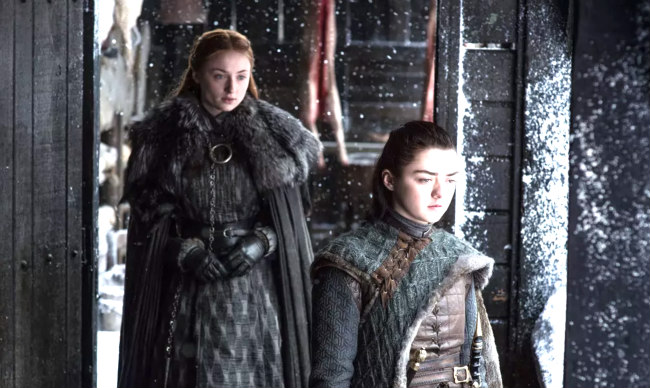 Sansa and Arya Stark went six seasons without seeing each other. That time apart was simply unacceptable for the Game of Thrones actresses who play Ned and Catelyn's daughters, Sophie Turner and Maisie Williams. They're IRL best friends, with a catchy hashtag, matching tattoos, and X-Men movies in their filmography. In an interview with Glamour UK, Turner called Williams her "my protector and I'm hers, too. I know if anything happened – especially if it was on Game of Thrones, which it never, ever would – she'd go crazy and protect me." Don't f*ck this up, Joe Jonas, or else you'll end up on Arya's list.
Williams returned the compliments ("I can't tell you the amount of times Sophie said, 'Go to therapy' before I actually did. She really helped me through some messy break-ups and some friend break-ups"), while Turner added that people always think the co-stars are dating. "I mean, I am obsessed with her, so you never know… I've got an addiction to Maisie Williams." She even tried to make out with Williams every time they appeared on-screen together:
"Even though we are sisters [in Game of Thrones], we tried to sneak a kiss into every scene we did together to freak everyone out a bit. It kept them on their toes making sure they were following the script."
Siblings making out? On Game of Thrones??? Never. Hey, speaking of incestual Starks: take another look at Jon Snow's character poster that HBO released earlier this week. The King of the North is posing the same way as Ned Stark, right down to the way he's leaning forward and holding his sword. (The only difference is Jon's smoldering.) It's possible that Thrones is trolling everyone, but that's highly unlikely. Question is: is Jon looking like Ned to allude to his nobility… or because something's bad about to happen to him? We'll find out beginning April 14, when Game of Thrones (finally) returns to HBO.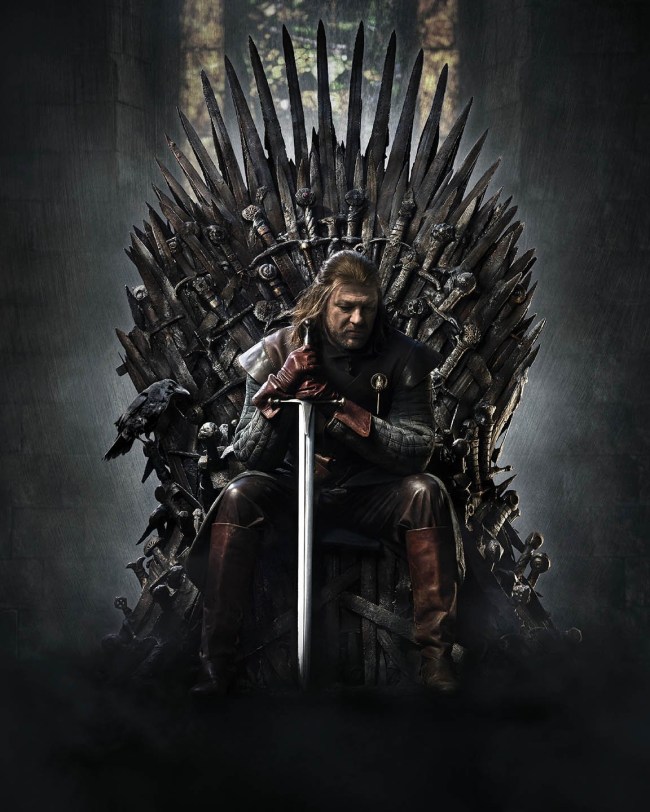 (Via Glamour UK)