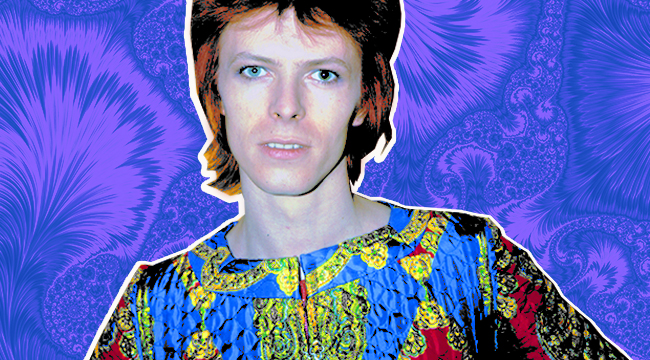 Welcome to another installment of Ask A Music Critic! And thanks to everyone who has sent me questions. Please keep them coming at steve.hyden@uproxx.com.
I was listening to WXPN's Woodstock broadcast recently and it made me think of all the classic concerts that have taken place. If you could have attended any concert ever, which would you choose? It has to be a specific show, not just "Ramones at CBGB." — Jeff from Philadelphia
I've thought a lot about this question, even if the cynic in me suspects that the most iconic concerts of the past probably aren't as great as we remember them. Woodstock is the perfect example of this — it's the most famous and romanticized rock festival ever, though in reality it was a top-to-bottom sh*t show choked with mud, annoying hippies, stultifying boogie bands, and overflowing toilets. It's probably more fun to think about these shows than it was to actually attend them.
Nevertheless, there are scores of concerts that I'll only ever attend via concert documentaries and live albums that I sort of do wish I could have seen in real life. In fact, I've come up with 16 shows that would go on my wishlist. The only restriction I put on myself is that it had to take place before I attended my first real concert on August 26, 1994. (The Rolling Stones at Camp Randall Stadium!)
Many of these gigs took place before I was even born. All of them took place before I was old enough to see rock shows. This will explain the preponderance of classic rock on this list. (I also just really like classic rock.) Here is my list in chronological order.
1. Bob Dylan and the Hawks, Manchester Free Trade Hall, May 17, 1966
For a second I considered putting the "Dylan goes electric" show at the Newport Folk Festival from one year earlier. But by most accounts, that gig wasn't very good. I know this show, the so-called "Judas!" gig," is incredible from the classic live record. Also, I would want to punch the "Judas!" guy in the nose.
2. Jimi Hendrix, Monterey Pop Festival, June 18, 1967
Imagine having no idea who Jimi Hendrix was. Then imagine taking acid. Then imagine hearing Jimi Hendrix play guitar for the first time. Then imagine seeing Jimi Hendrix setting his guitar on fire. Then imagine your brain oozing out of your ears. I imagine this would not suck.
3. The Beatles, Apple Corps Building, January 30, 1969
The famous "rooftop" concert. Yes, it was cold as hell that day. And, sure, they didn't play that long. And, okay, there's no place to actually sit. It's still the final Beatles concert ever. I'll stand on the ledge if I have to.
4. The Rolling Stones, Madison Square Garden, Nov. 27, 1969
This is the concert you see in Gimme Shelter before Altamont, the one where nobody gets killed by Hells Angels. Plus, the opening acts were Terry Reid, B.B. King, and Ike and Tina Turner. At this particular show, Janis Joplin showed up to sing with Ike and Tina. Pretty good bill!
5. The Who, Leeds University, Feb. 14, 1970
The Live At Leeds concert, aka maybe the greatest hard-rock performance by any band ever.
6. David Bowie, Hammersmith Odeon, July 3, 1973
The concert where Bowie "retired," though he was only retiring his Ziggy Stardust persona. I'd have to work very hard not to spoil the rest of Bowie's career for the rest of the audience. "Don't worry, in a few years he'll be snorting a metric-ton of cocaine per day and talking about Nazis!"
7. DJ Kool Herc, 1520 Hedgewick Avenue, Aug. 11, 1973
No big deal, just the day that a disc jockey from the Bronx hosted a teen party in a rec room and started rapping while extending the instrumental sections of some James Brown records, a moment that has subsequently been credited with berthing hip-hop. Seems like witnessing maybe the most pivotal moment in music from the past 45 or so years would be cool.
8. Stevie Wonder, Somewhere In Germany, 1974
I don't know a lot of details about this performance from German TV during Stevie's '74 tour, other than his band is so good I think they made every other band on Earth quit for an extended period in the mid-'70s.
9. Joni Mitchell, Gordon Lightfoot's House, 1975
The star of Martin Scorsese's recent pseudo-documentary Rolling Thunder Revue: A Bob Dylan Story is of course Bob Dylan. But the person who actually walked away with the film is Joni Mitchell, thanks in large part to a spellbinding performance of "Coyote" during a pitstop at folk singer Gordon Lightfoot's house. Frankly, I would love to see any musical performance at Gordon Lightfoot's house. But this one is particularly incredible.
10. The Grateful Dead, Barton Hall, May 8, 1977
Commonly regarded as the greatest Dead show of all time. It includes the best ever instance of Bob Weir yelling, "Step back!" at a very stoned audience.
11. The Last Waltz, Winterland Ballroom, Nov. 25, 1976
For a second I thought about not putting this on my list, because it seemed too obvious. But then I realized that it's obvious for a good reason — it's a once-in-a-lifetime assembly of icons — and included it here anyway.
12. Bruce Springsteen And The E Street Band, Capitol Theatre, Sept. 20, 1978
This is my favorite show from maybe the greatest rock tour ever. I would probably start a riot if I saw this in person.
13. U2, Red Rocks Amphitheater, June 5, 1983
Two words: Flaming torches. Two more words: Bono's mullet. Final two words: No more!
14. Queen, Live Aid, July 13, 1985
The best festival performance by any band ever. So amazing that straight-up recreating it made the terrible Freddie Mercury biopic watchable.
15. The 1992 MTV Video Music Awards
My favorite VMAs, this is The Last Waltz of the early '90s, only instead of The Band you have Guns N' Roses, and instead of Van Morrison in the purple suit you have Nirvana's Krist Novoselic getting hit in the face with his own bass guitar.
16. The 1993 MTV Video Music Awards
Honestly, I would only be there for the single best live music performance in the history of television.
This may be a galaxy brain take, but hear me out: My Beautiful Dark Twisted Fantasy > Yeezus > The Life Of Pablo = 1989 > Reputation > Lover. The almost "perfect," maximalist pop album, followed by the angry, hard left turn which ends with a seemingly out-of-nowhere throwback to their old sound ("Bound 2," "New Year's Day"), followed by the slightly less ambitious, more comfortable, kind of long album that has some hits and misses (in my opinion, mostly hits for both) but has sounds from across their whole career and is generally well-received. Just another illustration of how Kanye and Taylor really are the star-crossed pop stars, and in deeper ways than maybe even they realize. Do you think this has any merit? — Matt from New York
I love this! Here's where I think it falls apart: The Life Of Pablo to me has always been a mess that Kanye didn't have the time or energy to finish properly, whereas Lover is a hyper-proficient pop record. Lover has some messy aspects, but only because there are some extremely corny singles stuffed into an otherwise good album. The Life Of Pablo is the inverse of that, a mess that feels slightly more coherent due to a handful of transcendent songs.
However, your email has got me thinking about acts who can approximate the 1989 > Reputation > Lover arc. To me, it's a very alt-rock type of progression, from the "era-defining smash hit" album to the "angry anti-fame" album to the "perhaps I was too angry, here are some songs in the style you like" album. Pearl Jam did something similar with Vitalogy > No Code > Yield. There's also Radiohead with OK Computer > Kid A/Amnesiac > Hail To The Thief, though likening Reputation to Kid A is too much of a stretch. The best analogy I can think of from this decade is Father John Misty, whose arc from I Love You Honeybear to Pure Comedy to God's Favorite Customer is pretty Swiftian.
However, I get your larger point: Kanye and Taylor are more similar than dissimilar. They're both brilliant narcissists who are each highly invested in their own personae, even if they are sometimes confined by them. Kanye is about a decade older than Swift, so perhaps we can see her future in his present. Let's hope there isn't a #MAGA phase on her horizon.