FOURTH OF JULY IS UPON US! Beer! Fireworks! Watermelon! Uncles and aunts dancing! Above all these things is the sacred act of barbecuing. We will not waste your time with waxing philosophic. No fancy metaphors will be employed. We will simply say what you already know to be true: it's not the Fourth of July without meat (or…eggplant?) on the grill.
Here is a compendium of recipes to help you make the most of your holiday weekend!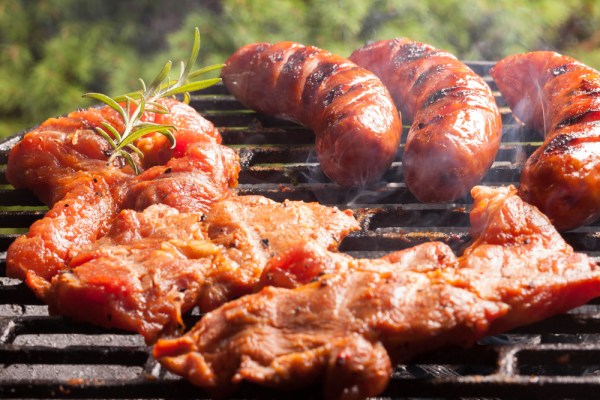 Carolina Gold BBQ Sauce from Glen Ellen Star (Glen Ellen, CA)
600 g Dijon mustard
300 g Padrón pepper vinegar
300 g cider vinegar
120 g Worcestershire
16 g salt
1 g cayenne
Yield: 3 Cups
Padrón Pepper Vinegar: Two parts vinegar to one part ground Padrón peppers.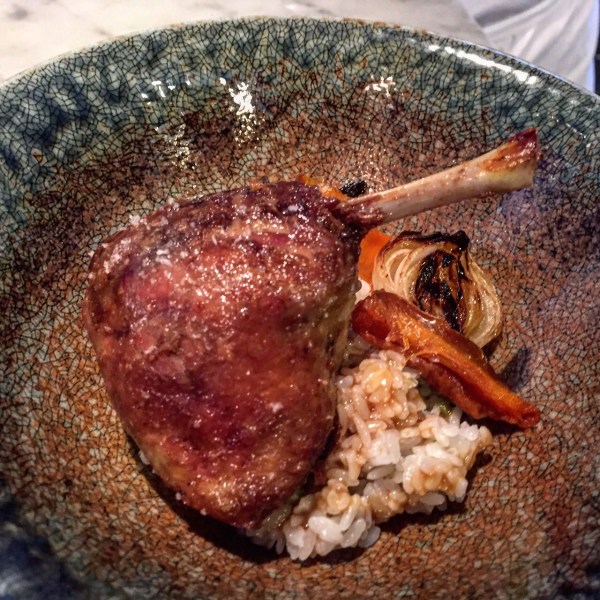 Peach Ketchup from Chef Ernesto Uchimura of Plan Check Kitchen + Bar (Los Angeles, CA)
5 Peaches
19 oz. Brown Sugar
2 cups Cider Vinegar
1 tablespoon of minced Ginger
½ teaspoon ground Allspice
½ teaspoon of grated Nutmeg
2 ½ teaspoons of miso
1 teaspoon of salt
Add all of the ingredients into a sauce pan and cook over med-high heat for 15 minutes. Once the mixture has cooled to room temperature, add ingredients into a blender and puree to desired consistency. Taste mixture to adjust seasoning. Serve room temperature or chilled.
The Perfect Baby Back Ribs by Chef Michael Kornick of County Barbecue (Chicago, IL)
12 slabs fresh berkshire pork baby back ribs
1.5 qts. County house bbq sauce (available at County and Mariano's city wide)
2 cups olive oil
1/2 cup fresh rosemary leaves, no stems
1/2 cup minced garlic
1/8 cup cracked bblack peppercorns
2 Tbl chili flakes
2 Tbl smoked paprika
1/4 cup of salt (to be adjusted after the water is added)
Equipment:
charcoal or gas grill
large pot big enough to hold all of the ribs as full slabs or half slabs
basting brush
tongs
Method:
Place the ribs, rosemary, garlic, peppercorns, chili flakes, paprika and salt in
a large pot.
Cover the ribs by 1 inch with room temperature water, mix well, taste the water and add a bit of salt if it tastes bland.
Turn on high heat and quickly bring up to a boil, reduce quickly to a simmer.
Simmer until the meat is just tender. Turn off heat and let cool in the broth.
When cool enough to remove with your hands, carefully pull the meat out.
Pat dry and baste on both sides lightly with sauce
To finish, bring the ribs to room temperature and caramelize the ribs slowly (I like to let them sit over a gentle heat for about 30 minutes, basting lightly).
Serve with cole slaw and pickles, the acidic sweetness of these two sides are the perfect foil for the sweet tangy bbq sauce.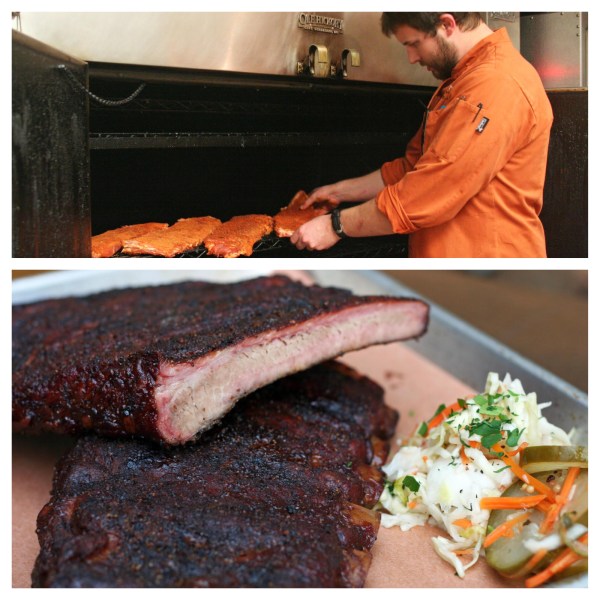 Chimichurri Sauce from Fogo de Chão (Locations Worldwide)
1 cup finely chopped parsley
3-4 garlic cloves
1/8 finely chopped red bell pepper
Dash oregano (to taste)
¼ cup white wine vinegar
¼ olive oil
Salt (to taste)
Remove stems from parsley. Blend parsley and garlic cloves in food processor. Finely chop red bell peppers. Mix all ingredients together in a large mixing bowl, adding salt to taste. Present in a serving bowl with spoon and enjoy on a variety of meats. Serves 10-20.
Brine, Rub, BBQ Sauce, and Chicken Roasting Technique from The Nickel (Denver, CO)
Chicken Brine:
2 Quarts Water
2 Tablespoons Kosher Salt
1/4 Cup Brown Sugar
4 Cloves of Garlic
6 Sprigs fresh thyme
3 Whole Bay leaves
1/2 Tablespoon Toasted Black Peppercorns
Bring all ingredients to a simmer to infuse flavors. Chill until 40 degrees. Submerge chicken and soak 24 hours in refrigerator After 24 hours, rinse with fresh water, then air dry in refrigerator at least 3 hours.