It's okay if you want to laugh at the prospect of paying — gulp — $250 for a single bottle of bourbon. It's a crazy price point in a world where plenty of very good cask strength, bottled in bond, special oak finished, and even single barrel bourbon whiskeys cost less than 50 or 60 bucks. But… don't be a spoilsport now. You already clicked, after all.
Look, expensive bourbon is expensive for a good reason (usually). We're talking about special one-off limited edition bourbons, old barrels that somehow lasted longer than expected and actually taste amazing, and special blended bourbons that highlight something that we may never see again from a brand or blender. This isn't about average bourbon whiskey, this is about the exceptional stuff that lives up to the hype. And it doesn't matter if it's Supreme sweatshirts, Air Jordan 1's, or early 1960s Fenders, "exceptional" and "rare" paired together surely means that more cash is necessary for entry.
To that end, I've listed 12 expensive bourbon whiskeys that are actually worth their hefty price tags, between $200 and $250. But be warned with whiskey this rare, availability and pricing are going to vary — sometimes dramatically. In general, I've included bottles that you can actually find depending on where you live. When it comes to the prices, some of these are new enough releases that you'll still be able to find them at MSRP (manufacturer's suggested retail price) in some markets and at distillery bottle shops (always try there first!). On the flip side, some of these are so allocated that you just won't be able to find them without a markup unless you are really deep in the industry and know where and when to look — cough, cough, Blatnon's, cough, cough.
Basically, the access to these bottles all just depends. I know that's an unsatisfying answer but that's just how it is. How hard do you want to search and hustle? Do you have some relationships in the industry? For instance, you can get the Wild Turkey bottle on this list in Texas at MSRP pretty easily. That same bottle is nowhere to be found in Kentucky — where it's bloody made — not even at the bottle shop at the distillery. But again, for true aficionados, this is all part of the fun.
Good luck out there, folks.
Also Read: The Top 5 UPROXX Bourbon Posts Of The Last Six Months
12. Angel's Envy Cellar Collection Kentucky Straight Bourbon Finished in Tawny Port Casks
ABV: 55.8%
Average Price: $224
The Whiskey:
This new limited edition whiskey has a small 5,400-bottle run and that's it. Master Distiller Lincoln Henderson built this whiskey from 10-year-old bourbon barrels. Once batched, that whiskey was filled in old tawny port barrels for a final 10-month rest. Finally, those barrels were batched and bottled 100% as-is at cask strength.
Tasting Notes:
Nose: Leathery dates and prunes mingle with a hint of black tea and cinnamon bark next to cranberry compote cut with orange rinds and clove with a hint of salinity lurking underneath.
Palate: Toasted almond mixes with a sense of clove-studded oranges and black peppercorns soaked in prune juice with a hint of apricot jam over warm and buttery buttermilk biscuits with a hint of raisin.
Finish: That raisin takes on a hint of rum as sweet cedar layers with rich and chewy cherry tobacco next to a dash more of that woody winter spice and dark dried fruit.
Bottom Line:
Angel's Envy really shines brightest with their cask strength releases. Look, I dig their standard port-finished stuff for mixing cocktails, but it's these special, longer-aged whiskeys that shine a spotlight on how great the team over at Angel's Envy really is. This is a great sipper that just keeps going with classic, wintry bourbon flavor notes. Over ice, it takes on a buttercream creaminess with a marzipan vibe that's luscious.
Buy this if you're an Angel's Envy fan who wants to take that adoration to the next level.
11. Booker's 2022-03 "Kentucky Tea Batch" Small Batch Kentucky Straight Bourbon Whiskey
ABV: 63.25%
Average Price: $229
The Whiskey:
This Booker's is a nod to "Kentucky Tea" which isn't tea at all. It's when you add a little whiskey to a glass of water and then that looks like tea. The juice in this case is a blend of bourbon barrels from seven locations across six different warehouses. The final product was bottled without any fussing at cask strength.
Tasting Notes:
Nose: There's a clear sense of sour cherry and vanilla cookies on the nose with a supporting cast of dark tobacco packed into old cedar boxes with a rough and worn leatheriness tying everything together.
Palate: The palate opens with a vanilla white cake frosted with cherry and chocolate — a bit like a Black Forest cake — that leads to orange oils, clove, and old pine boards with a touch of sap.
Finish: The end has a fruitiness that leans towards a spicy star fruit with a fresh vibe next to light pear tobacco with a pine humidor edge.
Bottom Line:
Father and son team Fred and Freddie Noe out at Beam really have been killing these Booker's blends lately (they've always been good really). This pushes the classic Kentucky bourbon vibes to 11 while staying as approachable as possible. Delicious is the only thing you need to know. So if you want a classic and wonderfully warm Kentucky hug via a soft vanilla/chocolate/cherry softness, this is it.
10. Wyoming Whiskey The Ten Anniversary Edition
ABV: 51.7%
Average Price: $249
The Whiskey:
This is a low-corn bourbon made with a mash of 68% corn, 20% rye, and 12% malted barley that's left to rest for 10 long years. The barrels were hand-selected by Master Distiller and legend Steve Nally and Master Blender and Master Distiller Nancy Fraley, giving the final product some serious pedigree for the whiskey nerds.
Tasting Notes:
Nose: This leans into classic bourbon notes of black cherry, sticky toffee pudding, pecan pie, and marmalade before veering toward dried ancho chili powder and a touch of pistachio and honey.
Palate: That dark cherry turns syrupy before maple sap kicks in with a sense of toasted marshmallow, creamed honey, Cinnamon Toast Crunch, and blueberry pie with a big dollop of bourbon vanilla ice cream.
Finish: The end has a sense of sweet potato pie covered in candied pecans next to toasted oak that's been dipped in cherry tobacco.
Bottom Line:
This melds classic and new very well. The chili spiciness takes the more standard bourbon notes somewhere deeper and a little more vibrant while the sweetness is like your childhood rendered in whiskey warmth. If you're looking for a masterfully built craft whiskey that tastes essential, add this one to your collection.
9. Widow Jane The Vaults Aged 14 Years A Blend of Straight Bourbon Whiskeys 2022 Release
ABV: 49.5%
Average Price: $229
The Whiskey:
This sourced New York whiskey is made from 14 to 19-year-old barrels from Tennessee and Indiana. Those barrels were sent out to Brooklyn and blended and then re-barreled into Missouri Ozark casks that were air-seasoned for three years before they were coopered and charred. Finally, the whiskey was blended in a small batch and bottled as-is without filtering but was cut with limestone mineral water from the Rosendale Mines in New York.
Tasting Notes:
Nose: There's a mild sense of graininess on the nose with a hint of vanilla wafer honey sandwiches with mild winter spices — woody cinnamon, allspice, star anise — next to a hint of sweet tobacco layers of cherry and apple pie filling.
Palate: The palate has a very Tennessee vibe with soft bran muffins next to vanilla wafers layered with nougat and cinnamon with a hint of root beer cut with cherry syrup.
Finish: The end has a mild chocolate milk powder feel next to old oak, worn leather, and root beer-laced tobacco leaves.
Bottom Line:
There's a gentle beauty to this whiskey that really shines through. It's subtle yet succinct. Then is a masterclass in blending and proofing.
8. Remus Gatsby Reserve 15 Year Old Straight Bourbon Whiskey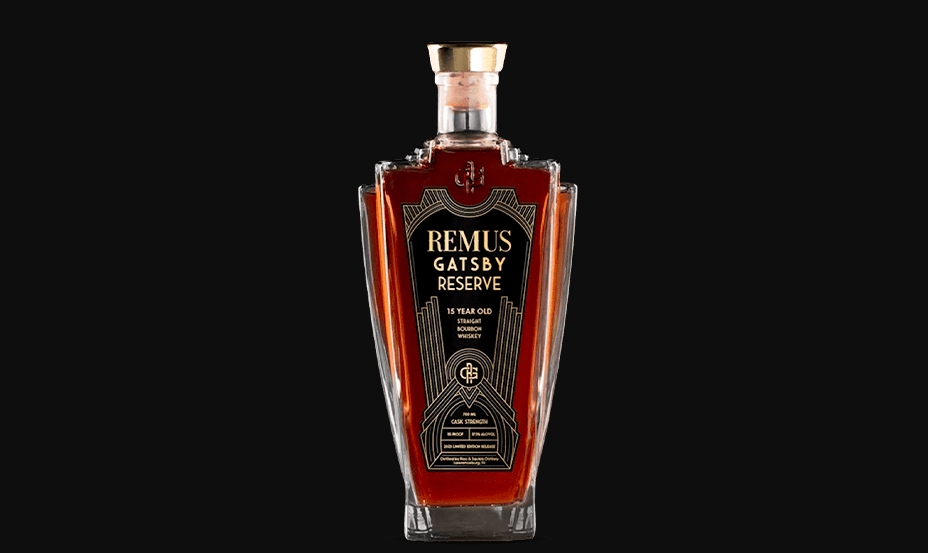 ABV: 48.9%
Average Price: $229
The Whiskey:
From the newly minted Ross & Squibb Distillery (formerly just MGP of Indiana), this whiskey combines barrels that were filled in 2005 and 2006. Those carefully selected barrels were small batched into this fine whiskey. The final blend was bottled as-is at cask strength.
Tasting Notes:
Nose: The nose on this is classic old-school bourbon with dark dried cherry and cranberry next to caramelized pecans inside a waffle, soft leatheriness, and rich maple syrup cut with lush vanilla and subtle woody tobacco spiciness.
Palate: The palate leans into brandied cherries with a hint of blueberry syrup next to leathery notes of tobacco and dark berries with a hint of woodiness that leads to huckleberries and mulled wine spices.
Finish: The end has a lovely softness that leans into apple-cider-soaked cinnamon sticks, singed cherry bark, and pipe tobacco loaded into an old oak barrel.
Bottom Line:
This is MGP of Indiana absolutely flexing with their own barrels (which are usually used for tons of sourced labels). The berry fruitiness is front and center and makes total sense with the subtler bourbon vibes. This is the bottle you get when you're hankering for a dark berry-forward bourbon that creates a soft and beautiful harmonization with classic bourbon tones.
7. Barrell Craft Spirits Gray Label Bourbon Cask Strength 15 Years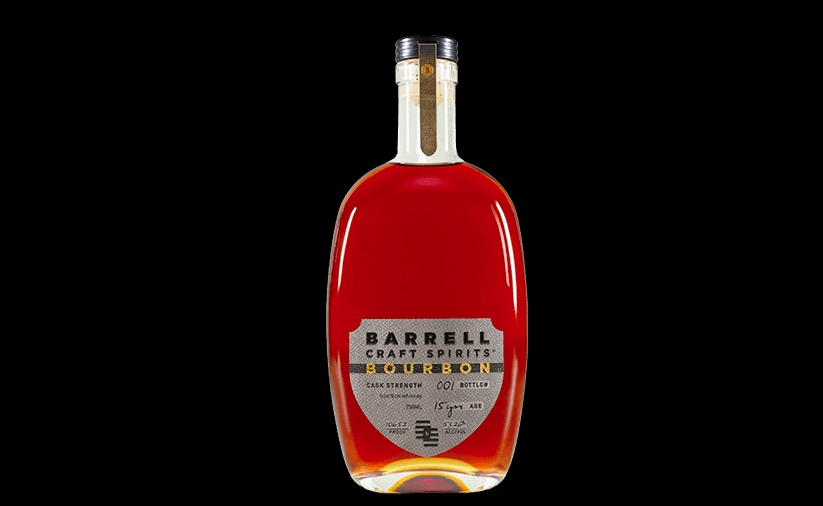 ABV: 52.5%
Average Price: $249
The Whiskey:
Barrell Craft Spirits is another craft blendery that's sourcing some of the best barrels in the game and expertly marrying them. This expression blends 15-year-old bourbon from Indiana, Kentucky, and Tennessee into a final product that reaches new heights for blended bourbon.
Tasting Notes:
Nose: This is obviously a Tennessee whiskey from the jump, with honey-dipped Graham Crackers next to cherry Necco Wafers and vanilla wafers with a hint of nougat, pear candy, and a minor salted note.
Palate: The taste is cherry-forward with a mix of berry multivitamins next to woody winter spice, wet brown sugar, and Earl Grey tea bags.
Finish: The end leans into the blackness of that tea with a hint of salted dark chocolate next to figs mixed with pinenuts and dosed in olive oil and orange oils with a hint of old pine boards and woody pear tobacco lurking at the very end.
Bottom Line:
This is another masterclass in blending. The palate just keeps going on this one, especially when you add some water or a rock and the creaminess comes forward. This is the whiskey your pour when you're looking for something new and fascinating.
6. Blanton's Straight From The Barrel Kentucky Straight Bourbon Whiskey
ABV: 65.15%
Average Price: $249
The Whiskey:
Blanton's is "The Original Single Barrel" bourbon, and this expression is the purest form of that whiskey. The whiskey in this case is from the barrels that need no cutting with water and are excellent as-is, straight from the barrel. All the barrels will come from Warehouse H (where Elmer T. Lee stored his private stash of barrels back in the day) and arrive with varying proofs. The through-line is the excellent taste of that single, unadulterated barrel in each sip.
Tasting Notes:
Nose: The nose is full of very bespoke dark chocolate-covered salted hard caramel toffees encrusted with almonds and pecans — the kind you get from a chocolate shop that imports their goodies from somewhere like Belgium.
Palate: The nutty toffee carries through into the taste as oily vanilla pods mingle with cedar boxes of dried tobacco leaves and a touch of floral honey.
Finish: The end is very long and lingers in your senses, with a hot buzzing that subtly fades through all that sweetness.
Bottom Line:
Standard Blanton's is a delicious whiskey that is proofed way down (93-proof to be exact). The whiskey simply shines more brightly at cask strength. If you're even remotely attracted to standard Blanton's, then it's time to graduate to this.
5. Garrison Bros. Cowboy Bourbon Texas Straight Bourbon Whiskey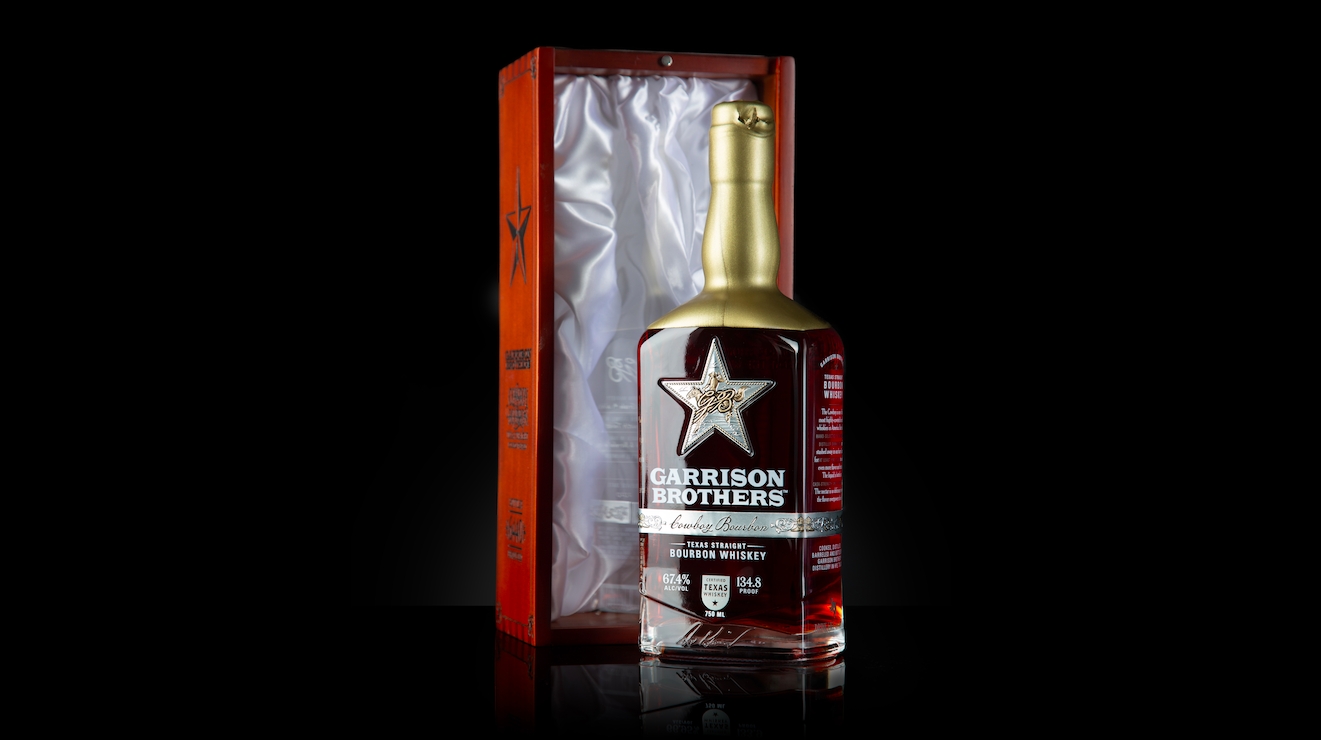 ABV: 67.4%
Average Price: $239
The Whiskey:
Cowboy Bourbon is Garrison Brother's signature bottle of whiskey. This year's release was made from 118 hand-selected 25-gallon barrels, aged between eight and nine years. Master Distiller Donnis Todd went through all of their small-format barrels over the course of the year to find a dozen or so that he thought met the high standards of Cowboy Bourbon without filtering or cutting with water. That makes this a very as-is representation of what makes Garrison Bros. special.
Tasting Notes:
Nose: The nose opens with a rush of sharp cinnamon bark wrapped up with old saddle leather, freshly fried apple fritters, walnuts, old cedar bark braids twisted up with dried wild sage, and a hint of dried yellow mustard flowers with an underlying sense of maple syrup over pecan waffles.
Palate: The palate leans into the spice with a hint of allspice and ginger next to apple pie filling with walnuts, brandy-soaked raisins, and plenty of brown sugar next, next to spiced Christmas cake dipped in dark chocolate sauce.
Finish: The end takes its time and meanders through salted caramel, stewed plums with star anise and sharp cinnamon, a hint of vanilla Dr. Pepper, and a mild sense of chocolate-cinnamon-spiced chewing tobacco buzziness with a warming Texas hug that's part Hot Tamales and part chili-spiced green tea.
Bottom Line:
This might well be the best whiskey from Texas right now. I'll leave it at that.
4. Sweetens Cove 22 Tennessee Blended Straight Bourbon Whiskey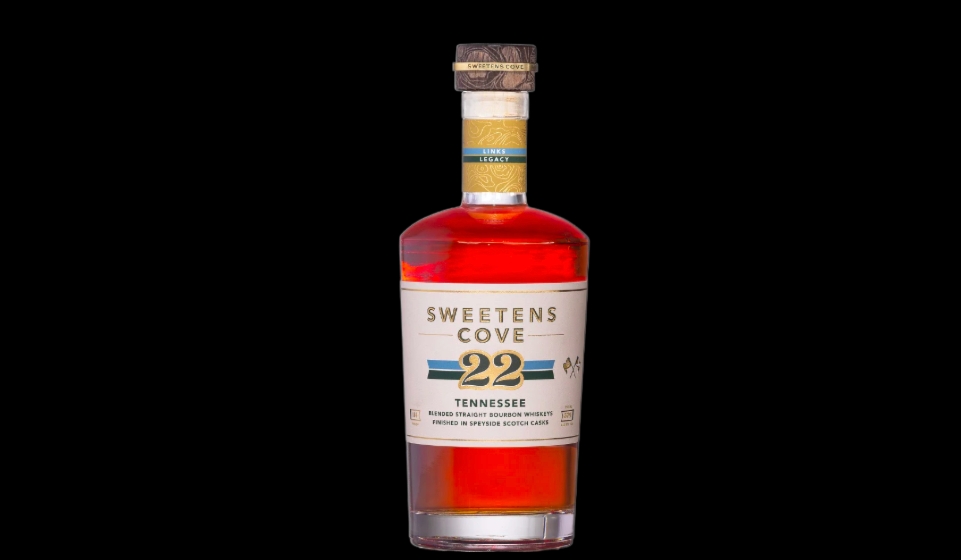 ABV: 57%
Average Price: $200
The Whiskey:
This brand-new whiskey from Tennessee is a serious blend. The blend is made with a mix of five-, six-, eight, and 10-year-old bourbons. That whiskey then goes into Speyside Scotch whisky casks for a final rest before blending and bottling with a tiny drop of proofing water.
Tasting Notes:
Nose: Leathery raisins and cranberries mingle with marmalade and sweet cedar next to a hint of clove tobacco and some old boot leather and vanilla buttercream.
Palate: Cinnamon toast and tart apple pies with plenty of cinnamon and walnuts mix with a touch of smoldering cedar bark and allspice on the palate.
Finish: That singed vibe applies to vanilla pods as dark berries and old dry tobacco dominate the finish with a hint of sweet cedar and soft vanilla cream drizzled with salted toffee.
Bottom Line:
This is a fantastic Tennessee whiskey blend. It runs deep and offers exacting flavor notes that feel right on your senses.
3. Jim Beam Lineage Kentucky Straight Bourbon Whiskey A Father And Son Collaboration
ABV: 55%
Average Price: $250
The Whiskey:
This whiskey was released for the struggling travel retail market late last year. The whiskey in the bespoke bottle is a 15-year-old classic Beam bourbon that was aged on specific ricks in Warehouse K (the most famed warehouse on the Clermont, Kentucky campus). Father and son Fred and Freddie Noe both selected the barrels to make this blend and released it almost completely as-is with just a drop of that soft Kentucky limestone water.
Tasting Notes:
Nose: The nose is classic from the jump with a soft caramel candy with vanilla buttercream frosting over spiced choco-cherry cake, a touch of clove-studded burnt orange rind, and soft marzipan with a hint of old oak cellars.
Palate: The palate is lush with a sense of Black Forest cake — stewed cherries, vanilla cream, moist chocolate cake, dry dark chocolate shavings — next to a bunch of woody and barky winter spices with a hint of hazelnut and burnt orange.
Finish: The end leans ever-so-slightly into old cedar bark and rich spiced cherry tobacco layered with dark chocolate-covered espresso beans and a hint of sharp mint and maybe some more of that clove.
Bottom Line:
This is one of the best Beam products there is. You can even get it at the distillery (and travel retail) right now. If you're in any way a fan of Knob Creek, Booker's, or Basil Hayden, then this is a no-brainer buy.
2. Russell's Reserve Kentucky Straight Bourbon Whiskey Single Rickhouse Limited Release Rickhouse Collection Camp Nelson C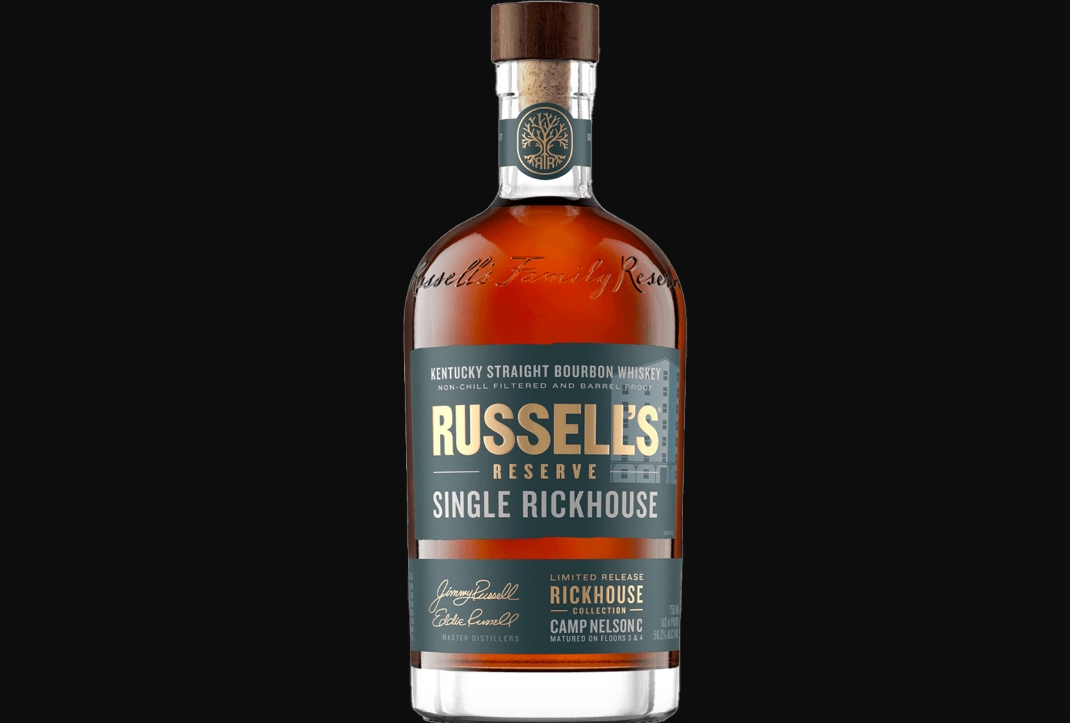 ABV: 56.2%
Average Price: $249
The Whiskey:
All of Wild Turkey's bourbon is made from the same mash of 75% corn, 13% rye, and 12% malted barley. Comparatively, Turkey uses less rye and more barley than your average bourbon. These barrels were loaded into Rickhouse C in Camp Nelson and left alone on floors three and four for years (those are the central floors of the seven-story rickhouse). As the rickhouse was falling apart and it became clear it was beyond repair (nearly hundred-year-old structures tend to do that), the Russell crew started tasting whiskey to see what they could do with it. 72 barrels rose to the surface with a parallel flavor structure that became this whiskey, which was bottled completely as-is without filtration or proofing.
Tasting Notes:
Nose: The nose is super supple with a soft marzipan fondant that leads to mince meat pies with plenty of rum-raisin, brown sugar, and mild cinnamon/nutmeg/clove spice with a thin layer of powdered sugar frosting over the buttery crust. The nose also has a sense of brandy butter with a hint of salted caramel and vanilla taffy next to a faint whisper of apple fritters.
Palate: The palate is lush and silky with rich buttery toffee rolled in roasted almonds and coconut and dipped in dark and creamy chocolate sauce with plenty of orange zest and flakes of salt. The mid-palate leans into cinnamon bark, allspice berries, and freshly ground nutmeg next to tart apple pies loaded with pecans.
Finish: The mid-palate stays silken as mild hints of soft cedar bark mingle with cardamon pods and more of the nutmeg (almost like eggnog) and maybe a hint of dried mint. The finish circles back around the brandy butter, rum-raisin, and powdered sugar frosting for a sweet and luxurious end.
Bottom Line:
This is an excellent Wild Turkey offering. It is a little dessert-forward, but I dig that when paired with the classic Wild Turkey spiciness. Overall, if you're looking for a special one-off Wild Turkey product, then this is a must-buy.
1. Booker's 2022-04 "Pinkie's Batch" Small Batch Kentucky Straight Bourbon Whiskey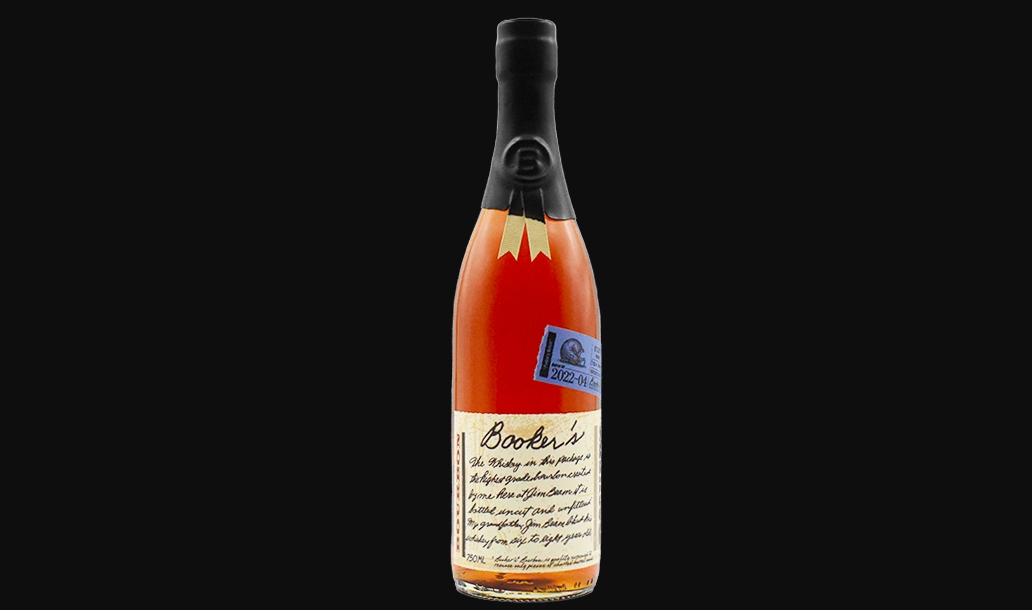 ABV: 61.2%
Average Price: $249
The Whiskey:
The last batch of Booker's of 2022 is a nod to Booker Noe's father, Pinkie Noe. The whiskey in the bottle was created from barrels from the middle/sweet spot of four warehouses. The average age of the batch ended up being 6 years, 10 months, and 10 days old when it was bottled entirely as-is.
Tasting Notes:
Nose: This is full of dark brown sugar vanilla pods and winter spices that start to lean toward chili and cumin and then a sense of a well-seasoned pork butt before it goes into the smoker — it's kind of like raw leather.
Palate: The palate is classic bourbon with a rich vanilla white cake frosted with buttercream next to bold dark cherry, woody notes of dry reeds, and salted caramel with a twinge of orange oils.
Finish: The end has a mild sense of tangerine flesh and star fruit that leads back to warm ABVs and dark winter spices layered into fresh tobacco and old cedar bark.
Bottom Line:
Yup, I'm putting another Booker's on this list, it's that good. This one, however, is so unique. Where the "Kentucky Tea" batch was classic up and down the flavor profile, this is a flex that leans toward backyard barbecue notes. This is like hanging out at a 4th of July pig roast with a great classic glass of whiskey in your hand while someone smokes a good cigar in the distance and the kids run through the sprinklers.
It's a … vibe. And that's the little something extra you expect at this price point.