Breakfast is the rare bright spot in the fast food universe that everyone can agree on. We can argue for days about who makes the best cheeseburger, but when it comes to breakfast — it's all good! You'll rarely have a genuine complaint, no matter what drive-thru you find yourself in. Maybe it's because most breakfast menus are only available for a limited time, so their rarity makes us grateful, or maybe it's just because it's hard to f*ck up eggs and hash browns.
Whatever the reason, people love fast food breakfast. Don't believe me? Just look at any fast food drive-thru during the hours of 7-10 AM, they're all packed! But if you happen to have the time in the morning to enjoy whatever breakfast menu you want, what's the absolute best play? If you polled your co-workers and friends, you might find an equal amount of votes for McDonald's as Chick-fil-A (that's what we did) — so we decided to put the two menus to the test!
There are a couple of ways we could've done this. We could've compared similar menu items, and we could've compared combos, but we thought we'd take the "completist" approach and just rank each item, from absolute worst to absolute best and see who comes out on top.
Let's dive in.
23. McDonald's — Fruit & Maple Oatmeal
Tasting Notes:
Let me get this straight, McDonald's has killed salads from the permanent menu but… this thing still exists? If you've ever wondered how someone could mess up something as simple as fruit and oatmeal, then you've never had the Fruit And Maple Oatmeal bowl from McDonald's.
This is mush city, the oatmeal is soggy and overcooked and while the fruit looks vibrant in the McDonald's press photo, the actual apples, dried cranberries, and raisins lack any semblance of flavor. The dominant note in this is artificial maple-flavored corn syrup and brown sugar. It's sickly sweet to the point of being inedible.
The Bottom Line:
Never under any circumstance order this. It's awful.
22. McDonald's — Sausage Burrito
Tasting Notes:
American cheese in a burrito. Need I really say more? Fine, this is one of the worst "burritos" I've ever had in my life. If you can get the awful flavor combination that is salty American cheese and powdery gummy flour tortilla, you'll find a flavorless medley of pork sausage, onions, anemic bell peppers, and flat-tasting lifeless scrambled eggs.
All of these ingredients should provide a lot of flavor. Puzzlingly, they don't. This is a mess of blandness and an insult to burritos everywhere.
The Bottom Line:
Truly the worst burrito you'll ever have. Skip it if you can.
21. Chick-fil-A — Greek Yogurt Parfait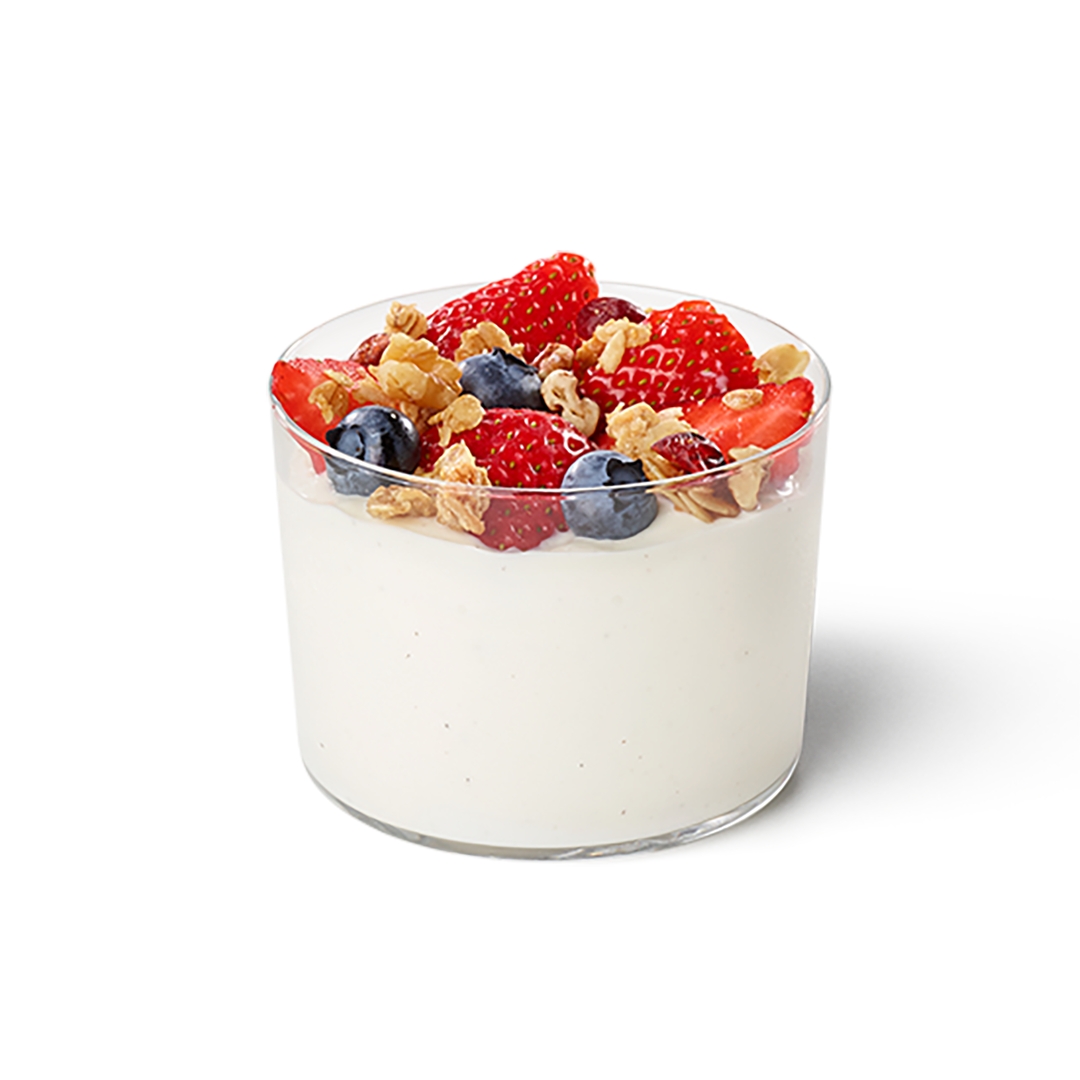 Tasting Notes:
Does anyone actually like Greek Yogurt? No really, I get that it's good for gut health, and it makes a great chicken tenderizer (seriously, try this) but the flavor is tangy to the point of being off-putting. That's why Chick-fil-A loads this baby up with blueberries, strawberries, and granola.
You could also order this thing with Oreos instead of granola, but it doesn't exactly make it better. It's not awful, it's just fine. Still, in the sea of possibilities, if you're ordering this for breakfast we have to ask: why?
The Bottom Line:
As far as we're concerned, it shouldn't even be an option. The fact that we're ranking it above McDonald's burrito is a testament to how truly awful that burrito is.
20. Chick-fil-A — Fruit Cup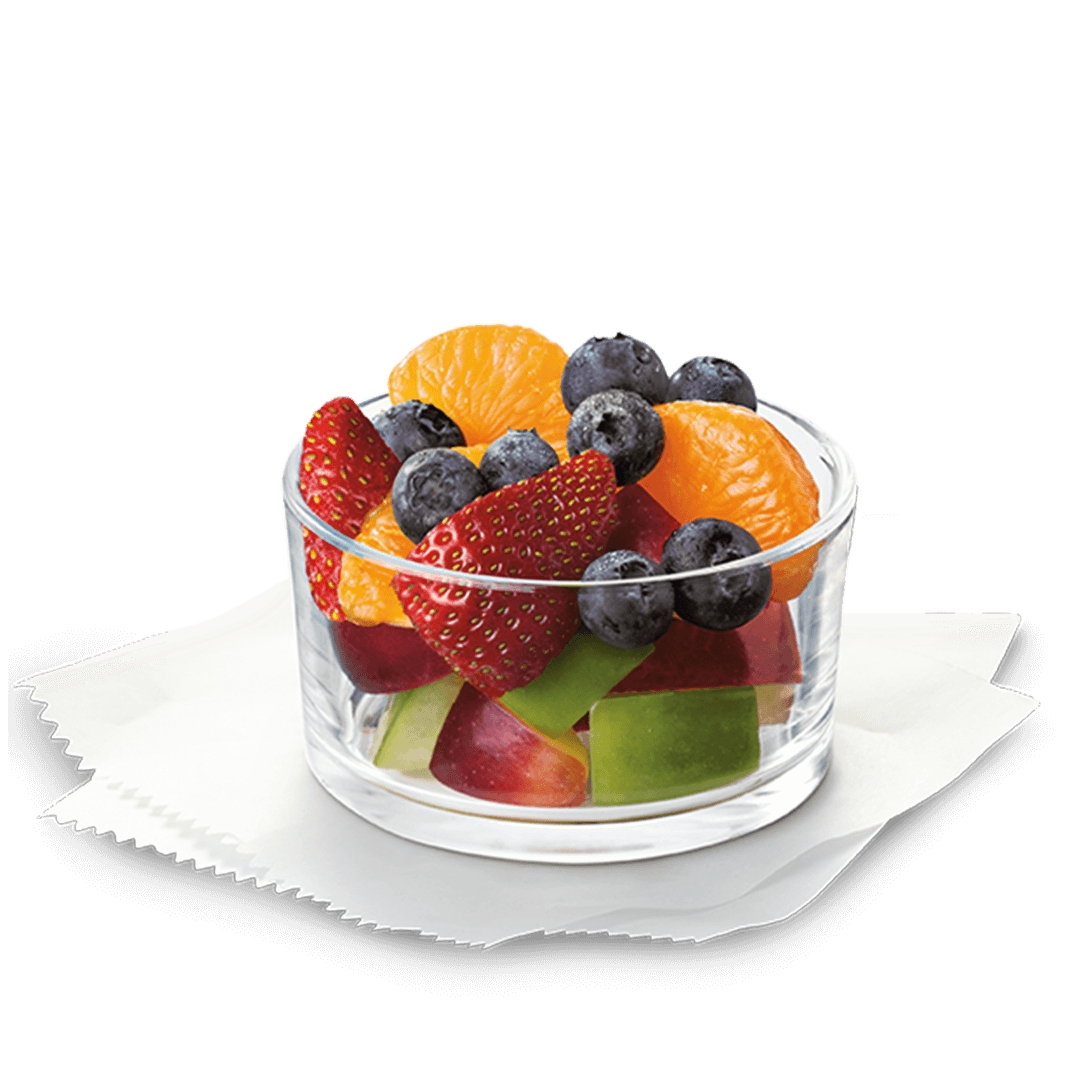 Tasting Notes:
Another health-conscious throwaway item from Chick-fil-A. It's a fruit cup, it has Granny Smith and Fiji apples, blueberries, strawberries, and mandarin oranges. Some days it's better than other days, but ultimately, as with the yogurt, we have to ask, why the hell are you ordering a fruit cup for breakfast at a fast food joint? Even your local grocer does these better.
If you're on a diet, respect; if you're health conscious, respect. But then… why the hell are you eating breakfast in a Chick-fil-A drive-thru?
The Bottom Line:
It's fruit in a cup. It's good, but ranking it above pancakes just feels wrong.
19. McDonald's — Hotcakes
Tasting Notes:
I know by the way this ranking is going it seems like I really hate McDonald's breakfast. I promise you, that's not the case but this menu is definitely full of stuff that you should never eat. The Hotcakes are pancakes at their absolute worst.
If you've ever had microwaved pancakes, that's exactly what these taste like. They're lukewarm, always, and have this strange rubbery texture. With your pancakes, you get some salted whipped butter, which tastes fine, and a giant side of corn syrup masquerading as maple syrup.
The syrup is inedibly sweet, probably to distract you from how truly awful the pancakes taste, no matter how much butter you put on them.
The Bottom Line:
Just imagine if pancakes absolutely sucked, and then imagine what you're eating got ran over by several semi trucks, rained on, eaten by a bird, and then regurgitated into your greedy little baby bird mouth.
18. McDonald's — Bacon, Egg & Cheese Biscuit
Tasting Notes:
This might rank higher if we weren't comparing it to Chick-fil-A's biscuit (more on that later) but ultimately, we have to leave McDonald's Bacon, Egg, and Cheese Biscuit near the bottom of this ranking.
Conceptually, it's a great idea, you've got a buttered biscuit with a folded egg, two strips of bacon, and some semi-melted American cheese, but the flavors just never come together in the right way. This sandwich is too dry, it has a nice salt and buttery flavor, but the mouthfeel is awful and if you don't have a drink to wash it all down, you just might choke.
The egg is grainy, the salty American cheese doesn't work on a biscuit the way cheddar would, and the ratio of egg to meat favors the egg, which is one of the weakest components of the sandwich.
The Bottom Line:
A great idea made mediocre.
17. Chick-fil-A — Hashbrowns
Tasting Notes:
I'm convinced that there are two types of people: those who grew up loving school lunch, and those who didn't. The only real difference between these two people is that the people who loved school lunch have this weird undying allegiance to tater tots. Well, tater tots suck and it's time you come to terms with that.
I've been to high-end fast-casual spots and restaurants that proudly serve tater tots, and I too have fallen for the novelty only to be disappointed that tater tots always just taste like… well, tater tots. Subpar fried potatoes that have too much potato and not enough crunch. Chick-fil-A doesn't technically sell tater tots, they sell tiny bite-sized hash browns but let's be real, these are just tater tots in a slightly wider shape.
Semantics aside, these "hash browns" are disappointing. They're greasy, soggy, and don't taste nearly as delicious as Chick-fil-A's waffle-style fries which you can totally still order at breakfast. It's not like when you roll up to McDonald's and they refuse to sell you French Fries — Chick-fil-A still has waffle fries at all hours of the day, rendering these absolutely useless.
The Bottom Line:
Oh look they're tiny little hash browns how delicious right? WRONG.
Don't order these, they're soggy and they suck.
16. McDonald's — Sausage Biscuit With Egg
This flavor combination comes across as slightly better than the bacon-topped version. You still have the dry and mealy mouthfeel, but the sausage is substantially thicker than the bacon and adds a savory component that pairs nicely with the buttery and sweet biscuit.
The egg is still the weak link (you can also order it without egg), but overall the ratio of meat to bread is more even, resulting in a better end product.
The Bottom Line:
If you're gonna go biscuit, go sausage over bacon.
15. Chick-fil-A — Hash Brown Scramble Burrito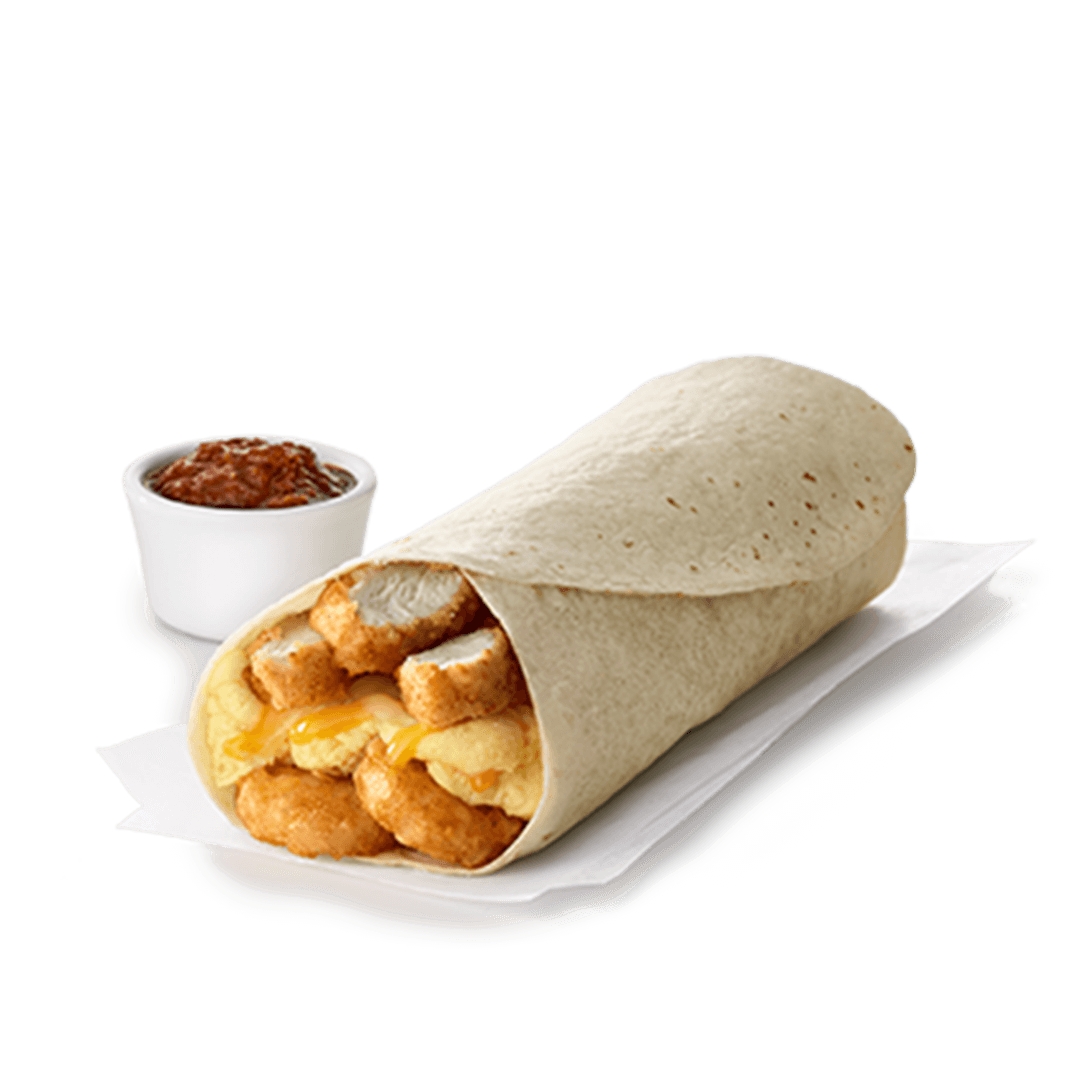 Tasting Notes:
It shouldn't come as a surprise that I don't love the Hash Brown Scramble Burrito since it takes one of my least favorite Chick-fil-A breakfast items: the hash browns and shoves it into a lukewarm tortilla that tastes chewy like it's been microwaved. However, this thing does have some ingredients that help to redeem it.
First of all, it's got chicken nuggets, that's a win, a decent moist scrambled egg, creamy and sharp Monterrey jack and cheddar cheese, and a jalapeño salsa that is milder than I'd like it to be, but hey, it's still a jalapeño salsa and that's something. You can order this burrito without hash browns (it's still called a hash brown burrito funnily enough) but I honestly think the tortilla is its most offensive element.
The Bottom Line:
It has a few clunky ingredients, but it also has some redeeming qualities that at the least make it edible.
14. Chick-fil-A — Hash Brown Scramble Bowl
Tasting Notes:
It's everything in the Hash Brown Scramble Burrito without the tortilla, which makes it marginally better. Still, there is a lack of cohesion in this dish, the chicken, hash browns, and eggs don't really come together as they should.
If Chick-fil-A turned this into a messy omelet, it would work much better, but as it stands it just feels like you end up eating the individual elements of this dish separately. The jalapeño salsa helps to pull the flavors together, but there is a lack of cohesion here I just can't get behind.
The Bottom Line:
If the idea of a Hash Brown Scramble sounds delicious to you, get the bowl over the burrito.
13. McDonald's — Sausage Egg & Cheese McGriddle/Sausage McGriddle
Tasting Notes:
I'm ranking these two together because they're essentially the same thing. If you don't want egg and cheese, don't get egg and cheese, it doesn't radically change the flavor profile like you think it would.
People go absolutely nuts for the McGriddle, and I get it, it combines the savory flavors of pepper-forward sausage with sweet chewy pancake-esque buns and fake maple syrup. But it leans a little too on the sweet side for me.
The McGriddle sort of comes across as a greatest hits package of breakfast flavors, it's a little bit sausage, a little bit pancake, a little bit egg, a little bit rock and roll, so there is little to complain about here. Still, I think McDonald's has a better breakfast sandwich (you know the one).
The Bottom Line:
If the Sausage and Egg McMuffin isn't sweet enough for you, this is your next best choice.
12. Chick-fil-a — Bacon Egg and Cheese Muffin
Tasting Notes:
That's right, Chick-fil-a has its own version of the breakfast muffin and almost everything about it is superior to McDonald's. Almost. The folded egg here is better, it's less mealy, and a bit wetter, the bacon is delicious and smokey, the American cheese… is what it is, but where it falls flat is the muffin.
It's a bit softer than what you get at McDonald's, and I think that works against it. It almost never tastes toasted enough to me. Also the ratio of meat to bread isn't great here, there isn't enough bacon in this thing to not make the end result come across as too bready.
The Bottom Line:
Chick-fil-A's worst muffin sandwich.
11. McDonald's — Egg McMuffin
Tasting Notes:
The Egg McMuffin is quite possibly McDonald's greatest contribution to the fast food space aside from those delicious French fries, but the Canadian bacon-topped version? It's weak. The ham is weird and chewy, and straight-up tastes like bologna. If you told me it was, I'd fully believe you.
Everything else about this sandwich works, but I'll save my words for the superior sausage and egg McMuffin. On the bright side, it's at least 100 calories less than the sausage-topped version, so if you're trying to cut calories anywhere you can but don't want to sacrifice the bread, this will satiate your appetite.
The Bottom Line:
The weakest of the McMuffin family.
10. Chick-fil-a — Egg White Grill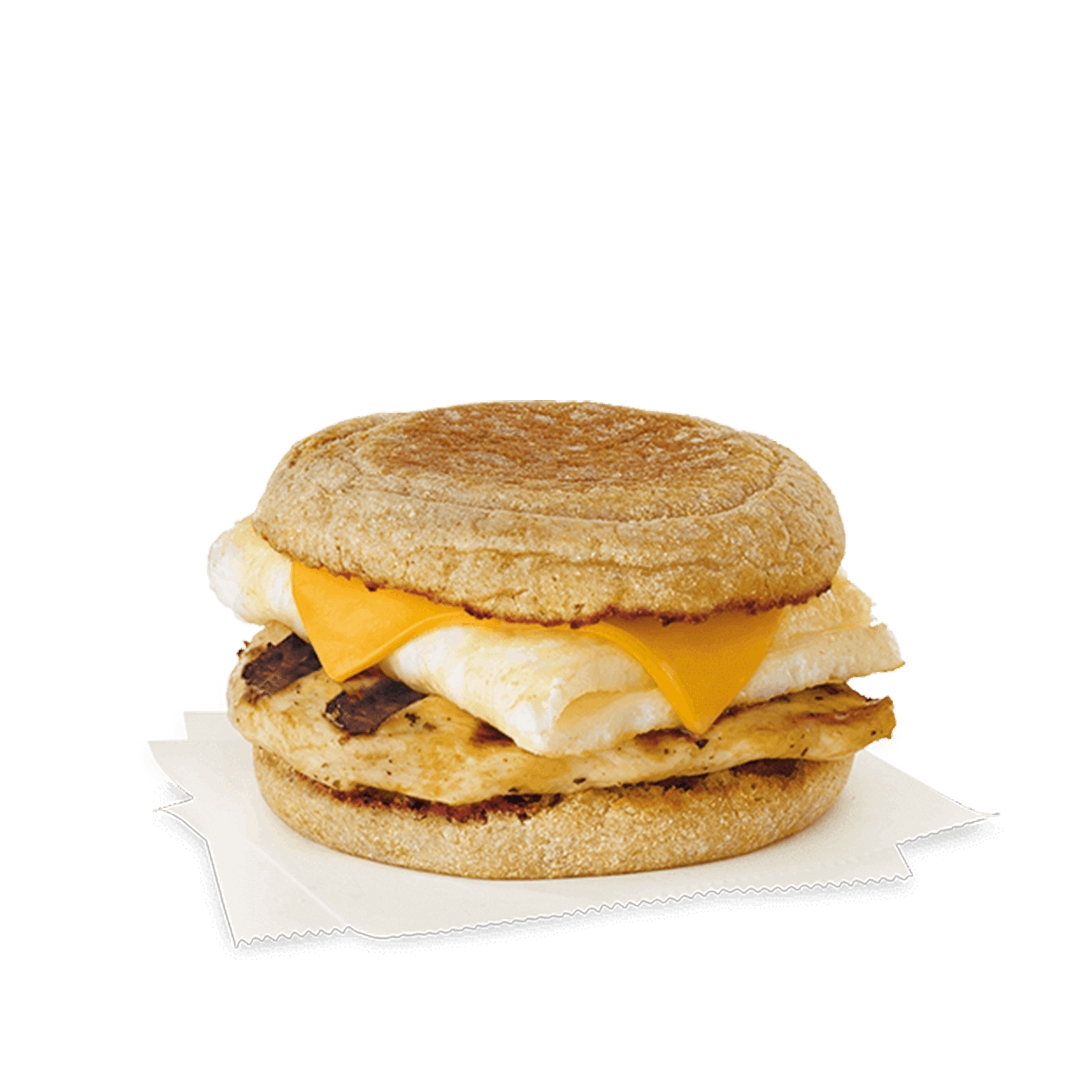 Tasting Notes:
If you're looking for a relatively healthy breakfast sandwich, the Egg White Grill is the play. The sandwich clocks in at under 300 calories and features a folded egg white, American cheese, and a grilled chicken filet between a toasted English muffin.
I think it tastes pretty good, there is an herbal sweetness to this thing that gets kind of addicting after a few bites, and the chicken is sufficiently tender but, it's still a grilled chicken breast in a dry ass muffin, so as tender as this chicken is, the whole thing still comes across as being way too dry.
The Bottom Line:
Ask for the jalapeño salsa to make this thing go down easier, as it stands, it's a bit too dry to truly be great.
9. McDonald's — Hash Browns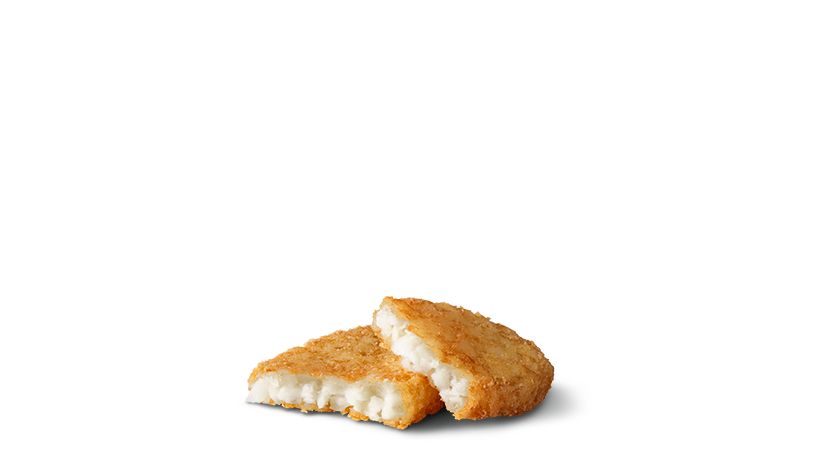 Tasting Notes:
There is a case to be made that McDonald's Hash Brown deserves the number one spot on this ranking. I'd be glad to hear your argument, but if you think the Hash Brown, an admittedly delicious side with no weak aspects, is somehow better than any of the sandwiches that follow. You're just wrong.
This hash brown is nearly perfect, it has a crispy greasy outside with a soft and butter potato innard. It tastes delicious on its own, delicious with ketchup, delicious when you shove it in your sandwich of choice, there is little that can be done to this hash brown to not make it come across as delicious, aside from eating it cold.
The Bottom Line:
An essential side order, no matter what your favorite breakfast sandwich is. But at the end of the day, that's all it is, a side order.
8. Chick-fil-a — Chicken, Egg, & Cheese Muffin
Tasting Notes:
I think this sandwich is flawed but there is no way in hell I'm ranking a hash brown above it. The Chicken, Egg & Cheese Muffin should be a winner right? It's essentially a fried breakfast chicken sandwich and since the chicken sandwich is everyone's favorite fast food right now this should easily dominate this ranking. Right?
Wrong.
It has all of the same problems as the Egg White Grill — it's way too dry to be palatable. The chicken is undoubtedly delicious, the egg is great, but when it comes together with that too-soft muffin bun it just grates on the throat like an engine with no oil.
The mere fact that Chick-fil-A has a McMuffin-style sandwich meant that they had to throw a chicken filet in it because they are Chick-fil-A. But just because they had to doesn't mean they should.
The Bottom Line:
I know, it's a great idea, but there is a reason McDonald's doesn't have an equivalent.
7. McDonald's — Bacon Egg & Cheese McGriddle
Tasting Notes:
I mentioned that the sausage McGriddle served as a greatest hits package of breakfast flavors, well, the bacon version does it better. Generally, I prefer McDonald's sausage to bacon, it's meatier, more savory, and thicker, but the bacon here adds a smokiness to the sweet flavors of the McGriddle bun that is a lot more complimentary than the pepper-forward sausage.
It helps to distract from the intense sweetness of the McGriddle, offering a bit more balance, and that's what I'm all about.
The Bottom Line:
The smokiness of the bacon helps to tamp down some of the intense sweetness of this sandwich. What you're left with is delicious bite after delicious bite.
6. Chick-fil-A — Sausage, Egg and Cheese Muffin
Tasting Notes:
Chick-fil-A's version of the mighty Sausage Egg McMuffin. This is a strange one because I think the individual parts, from the pepper-forward slightly sweet sausage to the egg and cheese, is superior to what McDonald's offers, but that muffin bun just isn't as good.
It's too soft, too flavorful, I don't doubt that Chick-fil-A went for quality here but I think quality was the wrong move. Yes, the McMuffin is cheap and dirty, but that's kind of what makes it so delicious. This tastes like nothing more than a pale imitation.
The Bottom Line:
It's impossible to eat this and not think about the McDonald's McMuffin and the tiny ways the latter item is better.
5. Chick-fil-A — Bacon, Egg, and Cheese Biscuit
Tasting Notes:
Holy sh*t is Chick-fil-A's biscuit delicious. Seriously, if you love biscuits, you need to order Chick-fil-A's because it dunks on KFCs, Popeyes, and Church's. It's flakey, chewy, and buttery and has these delicious crispy edges that help to provide a nice mouthfeel. As such, it makes a great sandwich bun.
This sandwich is a mix of smokey, savory, and salty flavors with a nice sweet aftertaste courtesy of some butter. Most biscuit sandwiches are too dry, but Chick-fil-A makes it work.
The Bottom Line:
A delicious smokey and savory sandwich.
4. Chick-fil-A — Sausage, Egg, and Cheese Biscuit
Tasting Notes:
Almost identical in experience to the bacon-topped version with a meatier and more pepper-forward flavor. Not much else to say here other than it has cheese and I think it doesn't need it.
The Bottom Line:
Peppery, savory, salty, with a sweet butter finish. The mouthfeel on this sandwich is perfect.
3. Chick-fil-A — Chick-n-Minis
Tasting Notes:
I could've given the Chick-n-Minis the number one spot and nobody would've complained. People go nuts for this super simple dish and it's easy to see why. It takes the best chicken nuggets in all of fast food and adds some carbs to the equation.
These nuggets are encased in tiny yeast rolls that are brushed with butter, it's like eating a very tiny chicken sandwich. If Chick-fil-A was a restaurant that served table bread, you'd probably just naturally shove a little nugget between it. The chicken is juicy, tender, and bursting with flavor while the butter adds some extra sweetness and salty notes with a hint of floral honey at the aftertaste.
But still, it's just a fucking nugget between some bread. It's not that amazing.
The Bottom Line:
Undeniably delicious and a fun-breakfast-only spin on Chick-fil-A's nuggets. But at the end of the day, it's just a nugget and I'm not sure I'd rather have this than an 8-count without the bread.
2. Chick-fil-A — Chicken Biscuit/Spicy Chicken Biscuit/ Chicken Egg And Cheese Biscuit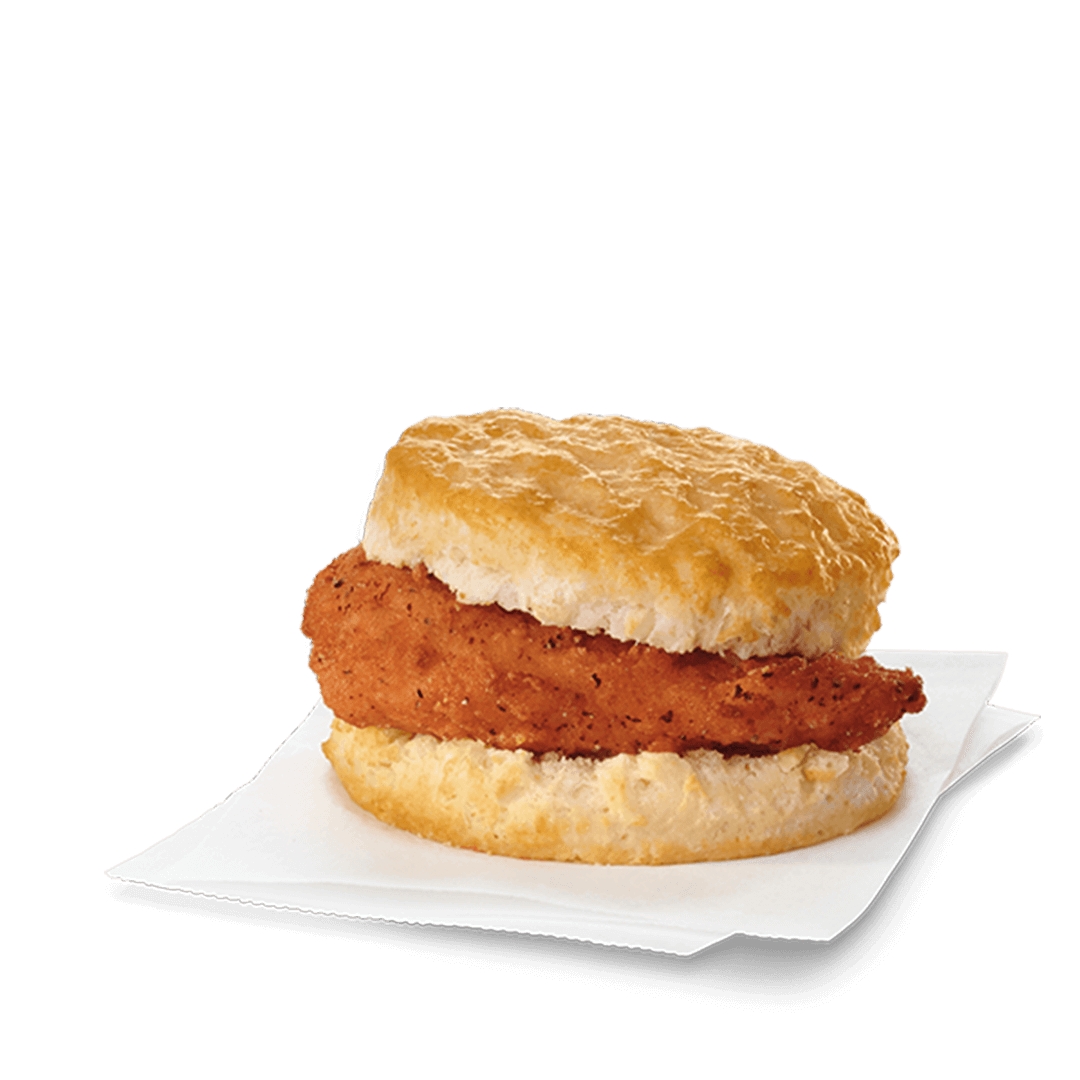 Tasting Notes:
I'm lumping these three different dishes together because they are all essentially the same thing. I'll talk about the weakest of the bunch first. The Chicken Egg and Cheese Biscuit.
It's just too much. You don't need the egg and cheese to make this sandwich filling, and adding more components to the sandwich just makes it more of a chore to chew through. Each individual piece of the sandwich is delicious, but I'd suggest ordering the sandwich without the egg and cheese and instead opting for a side of the hash brown scramble. You'll still get that filling meal, but at least you'll have some jalapeño salsa to add some moisture to the whole dish.
The Chicken Biscuit and Spicy Chicken Biscuit are simplicity at their finest. Chick-fil-A makes some of the best fried chicken in all of fast food and although the breakfast filet is smaller and somehow not quite as good as the full-size lunch version, it's still undeniably delicious.
It's tender and juicy with a super subtle earthy tang courtesy of the pickle brine it's marinated in. The spicy version of the sandwich adds cayenne pepper and paprika to the equation, elevating the flavor even higher. It's a true feast for the tastebuds as the flavors bounce across your palate. Add a buttery biscuit to the whole thing and what's not to love?
Still, as good as this sandwich is, it's not as good as Chick-fil-A's lunchtime Spicy Deluxe, a sandwich they will absolutely make for you at any time of the day. So you have to ask yourself, why order this when you can order that?
The Bottom Line:
Delicious, if you've never had it you should try it immediately. But it's entirely inessential compared to its lunchtime counterpart. And because of that, giving it the number one spot would be wrong.
1. McDonald's — Sausage McMuffin with Egg/Sausage McMuffin
Tasting Notes:
I agonized over where to put this one because, on paper, it seems crazy that a sausage sandwich could beat any chicken sandwich, but this is breakfast baby, and we have to give it to the king. The Sausage McMuffin is the quintessential breakfast item, there is a reason why it is often imitated. While Chick-fil-A comes pretty damn close to making something this good, they can't quite hit on this classic flavor combination.
It's peppery, meaty, salty, savory, and satisfying, all served up on a craggy English muffin that is both toasty and soft where it needs to be. You can order this sandwich with and without an egg, but I think that weird McDonald's fried egg adds just the right amount of moisture to turn this sandwich from great to lip-smacking amazing.
The Sausage with Egg McMuffin is a reason to brave that long McDonald's breakfast line, it's the reason people freak out when they can't make it in time for breakfast. Fast food breakfast doesn't get any better than this.
The Bottom Line:
Often imitated but never equaled, the Sausage McMuffin with egg is the perfect fast food breakfast sandwich. Period.
The Winner And The Big Takeaway:
This isn't a hard question to answer. As a whole, Chick-fil-A's menu is better. The chicken chain snagged more spots in the top ten and most of its dishes absolutely obliterate what McDonald's is serving. But the absolute best breakfast sandwich? I have to give that to the Sausage and Egg McMuffin.
Eating it feels like an event. Like something worth waking up early and braving that drive-thru for (I know a lot of people who only treat themselves to this at airports, which makes sense in a weird way). As good as Chick-fil-A's breakfast menu is, it feels secondary to the lunch menu. Whereas McDonald's Sausage Egg McMuffin tastes superior to its burgers.
So our big takeaway is this: if you want the best breakfast in fast food, go to Chick-fil-A. You'll find a lot to love there. But if you specifically want a mix of breakfast flavors served between an English muffin, nothing beats the Sausage and Egg McMuffin.