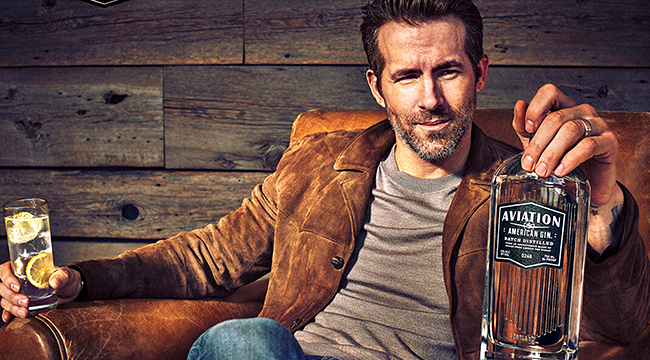 Summer is nearly here and that means it's time to break out the gin. Any list of best cheap bottles of gin is getting deeper and deeper as the clear spirit mounts a big comeback. Gin is in, as they say, and it's time to celebrate the botanical spiked booze.
Gin, for the most part, is vodka that's been infused with various herbs and spices. Juniper tends to lead the way in the botanical department. But the flavorings used to create Gin drastically vary from maker to maker, and so it can be a particularly exciting spirit to taste in its different iterations. Gins tend to be very distinct and the blend of flowers and herbs used to make the drink can be pretty creative — especially when you get into the small batch stuff.
So, let's jump right into the 15 bottles that are worth hunting down to mix up the perfect Negroni, Martini, or GnT.
Kirkland London Dry Gin
Costco's killing the game when it comes to cheap and perfectly decent booze. While their London Dry Gin doesn't quite reach the heights of their vodka or tequila, this bottle is a great placeholder gin. That is, if you're mixing gin and tonics or Negronis, you'll be very happy with this one.
Plus, this one comes in at about $7.75 for a 750ml (a fifth) bottle. And you just can't beat that price without rooting around the lower shelves for some varnish in a plastic bottle masquerading as gin.
Seagram's Extra Dry Gin
Seagram's Gin is essential if you're getting tipsy on gin and juice. Again, this isn't sipping gin, it's mixing gin. But at less than ten bucks a bottle, you can drink gin and tonics all day with this one. And, sometimes, that's all you need from a decent gin.
Gordon's Gin
https://www.instagram.com/p/BjAGCbyhMI4/
Gordon's is another great gin to have around for mixing up drinks, especially if you're looking to kick back a few Negronis. It's a good base spirit that looses some of the harder alcohol edges and maintains a nice botanical essence. It's not life-changing gin, but it doesn't have to be for ten bucks.
New Amsterdam Gin
This one's a bit of a shock. It's ten bucks and delicious. The botanicals are on the lighter and fruitier side here with a very mellow alcohol burn. It's smooth in all the right ways which leads to very good martinis. Overall, this is probably the best price versus good taste on the list.
Bellringer Gin 94 Proof
This high proof (or overproof depending on where you are in the world) gin is a crisp and clean spirit. The subtle juniper shines through here and isn't hampered by any alcohol burn. This one's great for a Dry Martini or even a nice Pink Gin (that's ice cold gin with a couple drops of Angostura bitters).
Bombay Original London Dry Gin
Bombay has a deep roaster of great gins. It's their cheapest — London Dry Gin — that wins the day. Pricewise, you really can't beat the quality of gin you're getting here. There's a nice balance of alcohol warmth with an even flow of botanical spice. This is probably the best utility gin on the market that works with everything from a Negroni to a Dirty Martini to a down-and-dirty shot.
Beefeater Gin
https://www.instagram.com/p/BjAUY6Clrgv/
Beefeater is the "real" London gin. This gin, like Bombay above, is a great gin to have on hand for any occasion. There's a little more of the botanical here, especially black licorice, so think of this as a good summer GnT base with lots of cucumbers and a nice, dry tonic.
Prairie Organic Gin
There are local distilleries popping up all over the country right now. Find one near you and check out their gin. If you're in Minnesota, hit up Prairie. Their gin is refreshingly light with a mellow juniper essence. This one's good enough to sip on its own with a few dashes of bitters and an ice cube.
Boodles Gin
Boodles is divisive. There's a lot going on here. The gin has a very citrus and floral essence that, to some, tastes a bit like perfume. To others, it tastes like a wonderful field of summer flowers. It's down to you on this one.
Still, this is a high-quality gin has a lot going on and it makes for a delicious London Buck (Moscow Mule with gin) or Pink Lady.
Tanqueray Gin
We've all probably had dreams of Dr. Dre busting into our house party with a couple handles of Tanqueray to keep the party going. Dreams aside, Tanqueray is a great bottle of gin that serves as an excellent base for a Martini. You really can't go wrong here, especially if this bottle is on sale.
Junipero Gin
The outstanding Junipero was born in 1996 from the distillery related to Anchor Brewing. Today it's part of Hotaling & Co. and is still spot on. This one leans into the juniper, giving you a feeling like you're in the high desert somewhere between Bend and Lake Tahoe. It's crisp like a splash of water to the face on a sunny day. It's also versatile and good mixed into a GnT or one its own with a little ice.
Cutwater Old Grove Gin
This is another great thing about gin: We're still under $30 per bottle and we're well into the high-end stuff. Cutwater out in California makes a juniper-forward gin that carries hints of a rose garden and whispers of coriander. Mix this one up into one of those massive, Spanish GnTs over-flowing with dried flowers, peppercorns, and pickles and you'll be set for the summer.
Aviation Gin
Aviation Gin gets the job done. It's very even-keeled with a mellow alcohol vibe anchored with a balance of juniper, citrus, and peppery spice. This is a highwater mark for good gin that mixes well with gin-forward classics. So, order an Aviation Martini next time you're in a bar. You won't be disappointed.
Hendrick's Gin
https://www.instagram.com/p/BjAq3tvjHaa/
Hendrick's, tonic, cucumber is always a great way to order your GnT. A Hendrick's Martini is another great way to go. Overall, Hendrick's is just a good gin that goes down easily. There's barely any alcohol burn and the botanicals are balanced and never overpowering. This one's a winner.
Hayman's Old Tom Gin
Old Tom is probably the best gin you can buy for under $30. This one is botanical heavy without getting "perfume-y." This is the gin that'll teach you what good gin is supposed to be. It mixes perfectly with any cocktail and works as a really nice sipping gin as well. It's the best of all worlds.