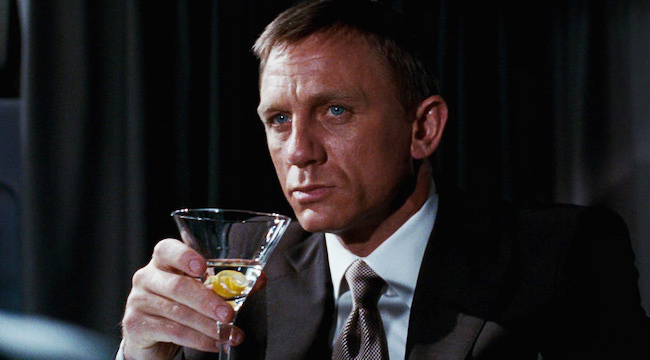 Martinis are, and always have been, cool. If you know what you're doing, that is. If not, it's one of those drink orders that can feel more complicated than ordering a steak. And knowing how to order the martini you want can make or break whether you even like the drink you're paying ten bucks for.
Personally, my order is a gin martini — stirred, straight up, perfect, with a couple of olives. If I'm feeling a bit salty, I'll go dirty instead of perfect. Why bother with all those specifics when you can just order an Old Fashioned or Manhattan or Mai Thai and know what you're getting without all the extra language?
Because a well-made martini endures as one of the best cocktails you can hope to drink. It's devilishly smooth and packs a wallop of alcohol.
Below is a guide to help you know what the hell you're ordering the next time you walk into a (competent) cocktail bar. The higher end places will want to make you the perfect drink, so expect them to ask you details. If they don't, maybe just order their house craft beer.

WHAT IS A MARTINI ANYWAY?
There are a lot of drinks out there called an "x martini." Those are your appletinis, espresso martinis, etc. These are not martinis. They generally get the "martini" moniker from being served in a cocktail glass, which is often erroneously called a "martini" glass. A cocktail glass is that conical glass that comes to mind when you envision a martini. That glass is also used to serve Manhattans, Rob Roys, El Presidentes, Cosmopolitians, Grasshoppers, and so on — hence, "cocktail" glass.
Martinis are a cocktail that's 2 parts spirit (gin or vodka generally), 1 part fortified wine (white or dry vermouth generally), and water. Garnishes of lemon, onions, or olives are optional. That's it. Over the nearly two centuries since its invention, martini recipes have ebbed and flowed with the times, becoming more or less alcoholic and dressed with garnishes but those basic elements remain unaltered.