Spring is here (pretty much) and that means it's whiskey season. March is when big whiskey brands start rolling out their "spring" editions. It's also St. Patrick's Day soon, which means a lot of great Irish whiskeys are hitting shelves in the U.S. In essence, there are a lot of good new whiskeys available right now, and I'm here to lead you toward the best of the bunch.
For this month's best whiskeys list, I'm calling out 12 bottles of the good stuff. I've collected some new whiskeys that range from brand-new bourbons and ryes to fresh-off-the-bottling-line blended Scotch whiskies and Irish whiskeys. Most of these whiskeys are just hitting shelves with a few that slipped through the cracks over the last month (or are actually more widely available right now). The point is that these are all new and fresh whiskeys worth checking out.
All of these whiskeys are good whiskeys, so I'm not ranking them. Read through my tasting notes. Find something that feels right to you or piques your interest. Then hit those price links to see if you can get that bottle in your region. Good luck!
Also Read: The Top 5 UPROXX Bourbon Posts Of The Last Six Months
Northcross Triple Wood Irish Whiskey
ABV: 43%
Average Price: $24
The Whiskey:
This brand-new whiskey is a classic blend that leans into the oak. The whiskey is built from triple-distilled Irish whiskey that's mellowed in ex-bourbon, ex-sherry Oloroso, and new American oak casks. Those casks were then blended, proofed, and bottled.
Tasting Notes:
Nose: There's a clear sense of grain-forward Irish whiskey on the nose with honey-dipped Graham Crackers next to light sweetgrass, mellow nuttiness, and a hint of summer flowers.
Palate: The palate leans into milky chocolate with a hint of orange oils, buttery croissant, and creamy toffee with a light whisper of that malty honey from the nose.
Finish: The end has a marzipan lushness with a very light sense of dried cherries dipped in milk chocolate with a flutter of spiced malts.
Bottom Line:
Overall, this is a very easy-going Irish whiskey at a great price (what more can ask for in March?). It's a tad richer than Jameson or Proper No. 12. That said, this is clearly a cocktail mixing whiskey. It'll also work as a highball whiskey with plenty of ice and good fizzy water with a twist of lime or ginger.
Kentucky Owl Kentucky Straight Rye Whiskey Aged 11 Years Limited Edition Bayou Mardi Gras XO Cask
ABV: 51.4%
Average Price: $500
The Whiskey:
The latest limited edition from Kentucky Owl celebrates Mardi Gras with a small release of rum-finished whiskey. The whiskey in the bottle is 11-year-old Kentucky straight rye that then spends another year in Bayou Rum XO casks from Louisiana.
Tasting Notes:
Nose: There's a soft leatheriness on the nose with a sense of old rye bread, sweet butter, and winter spices layered into a vanilla cake.
Palate: The taste is on the sweeter end with dark cherry and stewed plum next to orange marmalade, allspice berries, creamy vanilla pudding, and a mild sense of dry and old herb gardens.
Finish: The lush end layers in that sweet butter and creamy vanilla with a sense of clove tobacco, sharp and spicy root beer, and lush eggnog with plenty of nutmeg.
Bottom Line:
Lent doesn't end until April 6th. So unless you've given up booze for that stretch, this is still a must-have for the season. If you're not catholic, this is just really good whiskey that you won't see again until next year.
Boondocks Eighteen-Year-Old Straight Bourbon Whiskey Cask Strength
ABV: 52.7%
Average Price: $279
The Whiskey:
This limited edition release is all about who's making the whiskey. Legendary Master Distiller David Scheurich is behind this blend. For those not in the know, he came up the ranks working at Seagram (now MGP), Wild Turkey, and Brown-Forman before starting his own shingle. Scheurich selected very rare barrels that were at least 18 years old for this release and ended up with a mere 1,620 bottles.
Tasting Notes:
Nose: Salted toffee dipped in ground winter spice opens the nose toward pecans rolled in maple syrup, dark cherry bark, and a sense of dry spice barks and buds next to this faint flutter of dried mimosa blooms.
Palate: Rich vanilla pods mingle with that salted toffee on the front of the palate as dark chocolate-covered coffee beans lead to a dark and sweet cherry syrup, old oak staves, and a rush of orchard fruit and bark.
Finish: The end is lush and full of soft vanilla and cherry notes that fold into a spiced tobacco leaf and old cedar box.
Bottom Line:
This is another rare whiskey (like the above entry) that you simply may never see again. The price is steep, but the juice is delicious. It's a good combination. If you're looking for something special to add to your collection this spring, this is a very good option.
Bernheim Original Kentucky Straight Wheat Whiskey Barrel Proof Batch: A223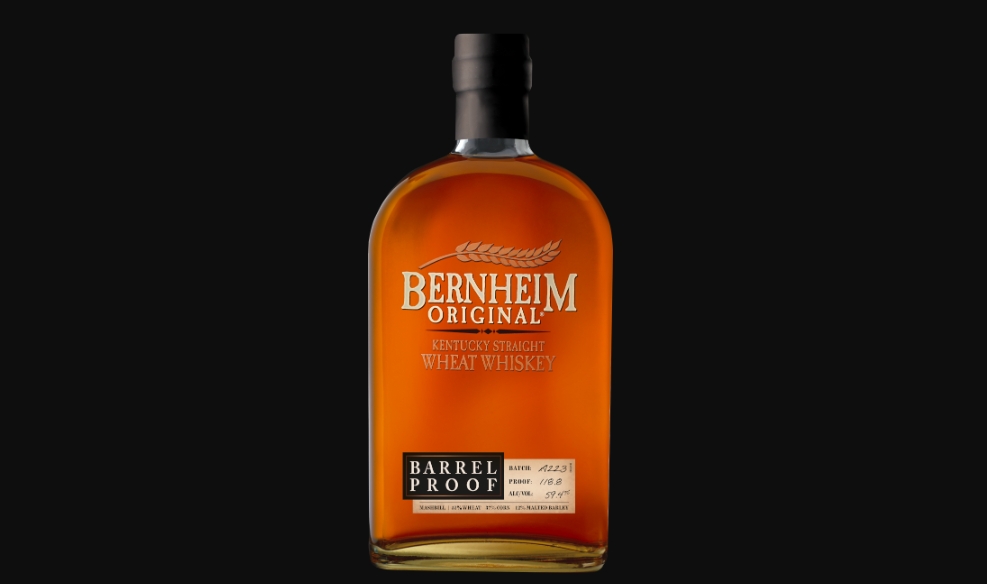 ABV: 59.4%
Average Price: $65
The Whiskey:
This brand-new release from Heaven Hill is their famous wheated whiskey at barrel proof. The mash of 51% wheat, 37% corn, and 12% malted barley is fermented and distilled and then left for seven to nine years in open-air warehouses. Once batched, the whiskey goes into the bottle without any filtering or proofing.
Tasting Notes:
Nose: There's a sense of a freshly baked loaf of whole wheat bread on the nose with a slight sweetness, toasted oats, soft dry nuts, dried fruits, and a layer of honey accented by a thin line of clove.
Palate: That honey and clove come out further on the palate as creamy spiced malt with a hint of choco caramel mingles with dark winter spices and a small note of vanilla.
Finish: The end sweetens with the caramel and honey as spiced dark chocolate counters on the hot finish.
Bottom Line:
This first barrel-proof release from Heaven Hill's Bernheim is a big hit. The whiskey is tasty at barrel-proof, making for a great simple cocktail base or on the rocks sipper. There won't be another release of this until the fall, so enjoy this until then.
Method And Madness Irish Whiskey Oats And Malt
ABV: 46%
Average Price: $101
The Whiskey:
Method And Madness is the craft arm of Midleton in County Cork, Ireland. What does that mean, exactly? This is basically the craft whiskey arm of Jameson Irish Whiskey. The whiskey in this limited expression is a mix of 60% oat and 40% malted barley mash that's triple distilled and then left to rest in old bourbon barrels until just right.
Tasting Notes:
Nose: That bourbon barrel shines through with a singed marshmallow sweetness next to burnt orange and cloves with a hint of freshly cracked peppercorn and some dark berry tartness.
Palate: That orange leads on the palate with a hint of raw green chili brightness and spice that's countered by a rush of creamy dark chocolate.
Finish: The creamy dark chocolate takes on a flake of salt as the finish leans into soft oatmeal cookies with a hint of molasses and sweet oakiness and a whisper of vanilla oil.
Bottom Line:
These Method And Madness limited editions are always fascinating. This one really leans into the bourbon of it all with a super creamy mouthfeel (thanks to the oats). So if you're looking for a bourbon-forward Irish whiskey drinking experience with a lush texture, this is the bottle for you.
Heaven Hill Heritage Collection 2nd Edition Kentucky Straight Corn Whiskey Aged 20 Years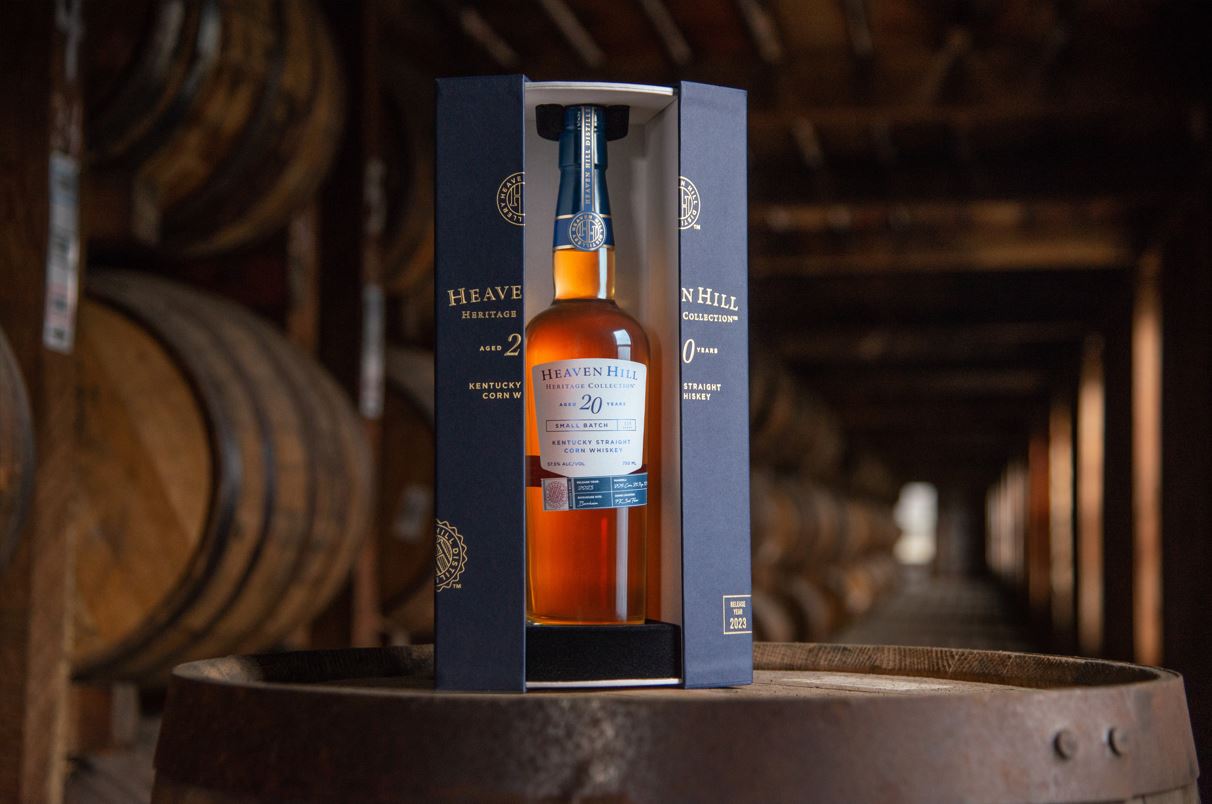 ABV: 57.5%
Average Price: $289
The Whiskey:
The 2nd edition of Heaven Hill's Heritage Collection asks what budget brand Mellow Corn would taste like when left alone for 20 years and treated like an elite whiskey. The results from the mash of 80% corn, 12% malted barley, and 8% rye ended up in 110 barrels back in October 2002. After 20 long years in Heaven Hill's famed Rickhouse 1K, they were batched and bottled.
Tasting Notes:
Nose: There's a mix of sweet white grits cut with salted caramel and old oak on the nose next to a slight nuttiness with a hint of sweetgrass dipped in Caro Syrup.
Palate: That dry grassy nature continues on the palate as burnt orange and dry nuts balance out next to sweet dry white hominy and a hint of vanilla pods.
Finish: The end leans into the burnt orange and nuttiness with a creamy edge and a mild sense of powdered winter spices.
Bottom Line:
Yes, this is a 20-year-old expression of Heaven Hill's Mellow Corn — that cheap bottle of corn whiskey near the bottom shelf. This bottle truly transcends expectations with a deep and sweet nature that's subtle and enticing. This is a fleeting release but worth it if you're looking for something truly special from a very low-rent brand.
Talisker Single Malt Scotch Whisky The Distillers Edition
ABV: 45.8%
Average Price: $119
The Whisky:
The 2022 Distillers Edition is a classic Talisker that's aged by the sea and finished for six months in Amoroso sherry casks. The whisky was distilled in 2012 and bottled at 10 years old. It was then finished in another Amoroso sherry cask, making it "double cask" matured.
Tasting Notes:
Nose: The nose runs deep on this whisky with mild hints of beachside campfire smoke whispering in the background as hints of red fruit, wet driftwood, and green peppercorns draw you in.
Palate: The palate embraces the red berries with a slight tartness next to the sweetness as the peat remains dry and distant and tied to the brine of the sea with an almost oyster liquor softness.
Finish: The finish lingers for just the right amount of time as sweet berries and dry peat lead towards soft dark cacao powder with a tiny note of vanilla and one last spray from the sea.
Bottom Line:
Last year's Distillers Edition is finally hitting shelves over here (they're always released at the tail-end of the year). Now's the time to stock up as you won't see these again until next year around the same time and this is Talisker at its best (in the realm of relatively affordable and gettable versions from the brand). This whisky is also the perfect seafood pairing dram. So if there are any seafood feasts in your future, crack open one of these bottles.
Woodford Reserve Historic Barrel Entry Kentucky Straight Bourbon Whiskey
ABV: 45.2%
Average Price: $129
The Whiskey:
This 2022 Master's Collection (that was just released in February 2023) experiments with entry proof. Master Distillers Chris Morris and Elizabeth McCall loaded this whiskey into barrels at a low 100-proof and let it do its thing (125 proof is the industry standard though that varies wildly these days). Once the whiskey in those barrels hit the best flavor profile, it was bottled completely as-is.
Tasting Notes:
Nose: The nose draws you in with real vanilla pods layers into apple-cinnamon coffee cake, spice-rich eggnog, hazelnut cream, black cherry pie filling, and a flutter of fresh and sharp spearmint dipped in creamy dark chocolate and then hit with a flake of smoked salt.
Palate: The coffee cake leans toward banana bread with walnuts on the palate as huckleberry jam leans into an almost sour creamy espresso with a shot of mint chocolate syrup.
Finish: Burnt orange arrives late to cut through the sweetness and adds some more bitterness as old oak and dry tobacco round things out.
Bottom Line:
This is delicious whiskey that pushes boundaries in interesting ways. Overall, this is a collector's bottle that'll be hard to find. The whiskey in the bottle is so good that I'd argue that it's worth tracking one down to build your palate (and collection).
Chattanooga Whiskey Straight Malt Whiskey Finished in Cabernet Sauvignon Casks Tennessee High Malt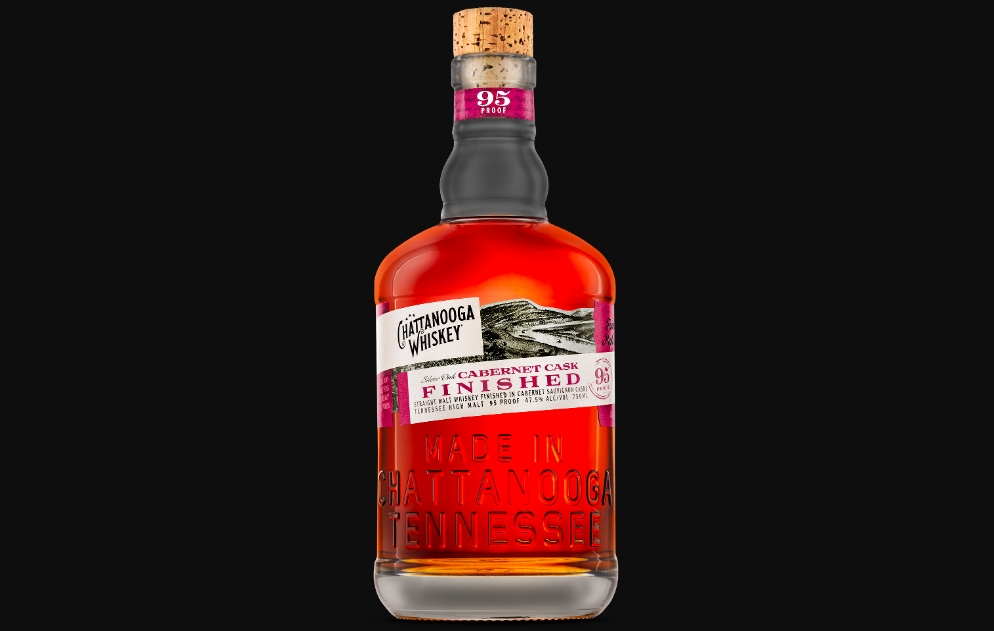 ABV: 47.5%
Average Price: $59
The Whiskey:
This whiskey is made from bourbon mash bills with a high level of specialty malt, especially toasted, roasted, and caramel malts made by Riverbend Malt House in Asheville, North Carolina. Those barrels spent four years resting before batching and re-barreling into Cabernet Sauvignon casks from Silver Oak Cellars out in Sonoma County, California. After a final 18 months of resting in those red wine barrels, the whiskey is batched, just kissed with water, and bottled.
Tasting Notes:
Nose: There's a sweet red tart berry vibe on the nose that leads to blackstrap molasses with a spiced cherry cough drop vibe next to a hint of sweet brown bread.
Palate: That red fruit drives the palate toward salted caramel and old oak that's been soaked in cherry brandy with a fleeting sense of a savory green herb garden lurking beneath it all.
Finish: There's a sense of malted cookies dipped in honey and blackberry juice next to softly spiced dark chocolate flaked with salt.
Bottom Line:
This is the bottle to buy right now if you're looking for a great food pairing whiskey with serious depth and red wine vibes.
Compass Box Delos Blended Scotch Whisky
ABV: 49%
Average Price: $317
The Whisky:
This brand-new release from Compass Box came off the bottling lines in December of 2022 and is hitting shelves right now. The blend in the bottle is a mix of single malts from the Imperial Distillery, Miltondu Distillery, and Glen Elgin Distillery with a single grain whisky from Cameronbridge Distillery.
Tasting Notes:
Nose: The nose opens with a stewed pear with a deep sense of orchards in the sun next to bright pineapple, burnt orange, and a lush sense of vanilla buttercream.
Palate: Tart berries lead to macadamia nut cookies with a hint of floral honey, oolong tea, and savory guava with a touch of honeyed malt.
Finish: That honeyed malt drives the finish with a creamy nuttiness and a touch of spiced and creamy chai.
Bottom Line:
This is a stellar blended whisky. It's so easygoing and luxurious. Again, I get that it's spendy, but you're not going to see this blend like this again until next year so act now.
Barrell Bourbon Cask Strength Batch# 034 A Blend of Straight Bourbon Whiskeys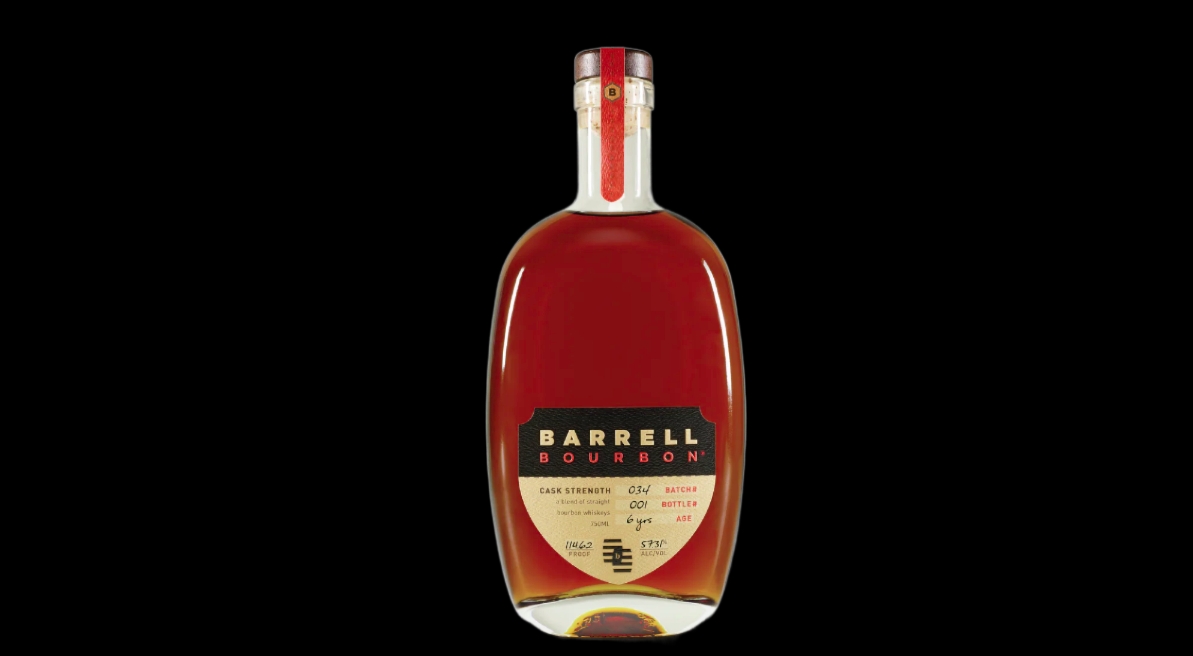 ABV: 57.31%
Average Price: $84
The Whiskey:
The latest Batch from Barrell Bourbon is a blend of bourbons from Tennessee, Kentucky, and Indiana. The barrels in the mix are between six and 15 years old. Those barrels are masterfully blended and bottled 100% as-is.
Tasting Notes:
Nose: This has a dry apple cider vibe that leans into orange marmalade, dried apricot, and moist almond cake dipped in luxurious eggnog on the nose.
Palate: There's a woody huckleberry jam vibe on the front of the palate that leads to old-fashioned cinnamon apple fritter, pecan waffles, more orange marmalade, and nutty almond cookies dusted in powdered sugar and nutmeg.
Finish: There's a hint of dry sweetgrass and dried pear chips with a hint of sasparilla root, sea salt flakes, and this fleeting sense of cold slate on a rainy day balanced by rich yet dry chili spice and dark and burnt orange and espresso beans.
Bottom Line:
This bourbon is the bourbon to buy and drink right now. Hell, buy a case. It's that good.
Midleton Very Rare Vintage Release Irish Whiskey 2023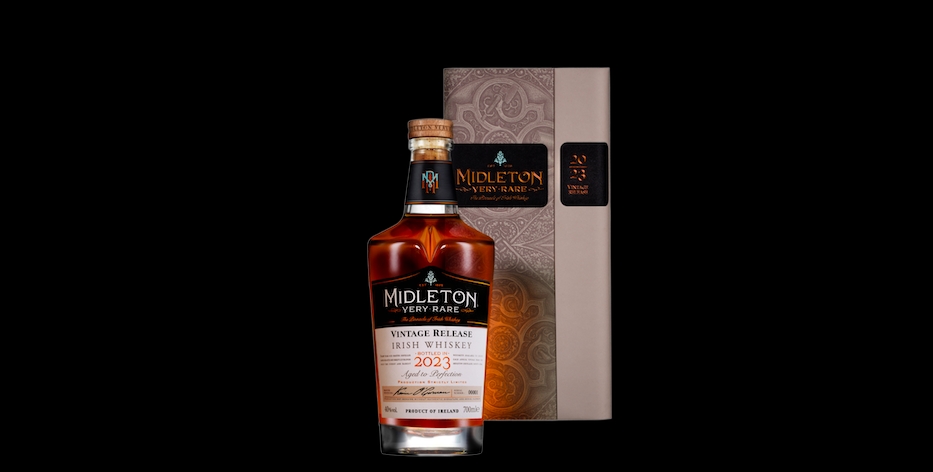 ABV: 40%
Average Price: $250
The Whiskey:
The 2023 edition of the esteemed Midleton Very Rare is the 40th release from the brand, which is a milestone for sure. The whiskey in the bottle is a blend of single pot still and grain whiskeys from the hallowed grounds of the Midleton Distillery in County Cork. The key to this blend is the balance of the pot still and grain whiskeys with a spotlight on refill casks for aging and a tad more pot still whiskey in the mix.
Tasting Notes:
Nose: Apple orchards on a sunny day greet your nose with fresh apricot, tangerine, and savory melon next to malted spiciness, fresh ginger, and fresh espresso pepperiness over honey, marzipan, and a fleeting sense of white wildflowers.
Palate: The palate is lush from the jump and hits on notes of creamy honey mixed with dried chamomile buds, soft distillery grains, and sweet oak with hints of marmalade, leathery dried apricot, and more marzipan.
Finish: That dried stone fruit mingles with woody winter spices on the end as soft cedar planks and honeyed malt gently rest on your senses.
Bottom Line:
This is the one bottle to buy if you're celebrating St. Patrick's Day this year. It's Irish whiskey at its absolute best.