If you're over the age of 23, having a stash of go-to "house" wines on hand is always a good idea. However, all that's delicious and reliable needn't be expensive. While we don't generally condone going below the $15 price point, as the quality of fruit and winemaking gets a bit iffy (there are extremely rare exceptions), there are a plethora of gems to be found between the $15 and $20 mark.
However, finding excellent budget-friendly wines requires a bit of thought. We recommend seeking out producers that put farming and sustainability first. Nowadays, most brand websites generally list this information, though doing a quick Google search on the producer of their distributor will always provide some insight.
Today, you don't have to worry about that—we've done the hard work for you. And as much as we condone supporting small retailers, we get that it's often more convenient to grab your wine online. So we headed to Wine.com to find the ten best white wines under the $20 mark.
Check them out below!
10. Nortico Alvarinho 2021
ABV: 12.5%
Region: Minho, Portugal
Price: $14.99
The Wine:
Nortico Alvarinho is a bright and refreshing white hailing from the Minho region of northwestern Portugal. Think of it like Vinho Verde, but even better. The wine is vinified entirely in stainless steel, so as to preserve its natural acidity, and the bottle's stunning label pays homage to the family's small tile atelier, which was produced for the cities of Porto and Lisbon during the 18th century.
Tasting Notes:
Bright and delicate on the palate, Nortico Alvarinho jumps with flavors of citrus, lime leaf, green apple skin, and explosive saline notes. Pair with oysters or fresh shellfish for an instant mental escape to coastal Iberia.
The Bottom Line:
Don't sleep on Portuguese whites. They're affordable, easy to drink, and generally overdeliver more than the majority of their other European counterparts.
9. Alois Lageder Terra Alpina Chardonnay Vigneti delle Dolomiti 2021
ABV: 12%
Region: Trentino-Alto Adige, Italy
Price: $18.99
The Wine:
Alois Lageder's family has been producing wines in Trentino-Alto Adige for six generations. The family's roots date back to 1823 when Johann Lageder established himself as a wine merchant in Bolzano. Today, Alois farms the estate's 50 hectares of vines—including those for this cool-climate Chardonnay—all biodynamically.
Tasting Notes:
Fruit for the Lageder family's Terra Alpina line of wines hails from the foothills of the Dolomites, where rustic Alpine conditions are moderated by warming Mediterranean influences. Contrary to many sub-$20 Chardonnays, this cool-climate expression is vinified without the use of oak, so as to maintain the wine's freshness. Expect flavors of lemongrass, quince, and white flowers to lead to a juicy finish.
The Bottom Line:
The majority of sub-$20 Chardonnay—especially from California—is big, oaky, and seriously does the grape a disservice. This cool-climate expression is a (literal) breath of fresh air.
8. Badenhorst Secateurs Chenin Blanc 2020
ABV: 12.8%
Region: Swartland, South Africa
Price: $15.99
The Wine:
After working harvests at Château Angelus and Domaine Graillot, Andre Adriaan Badenhorst returned to South Africa and founded his eponymous estate back in 2008. Fruit for this Chenin Blanc hails from old (60+ years) bush vines and was aged for seven months in French oak casks prior to bottling. Fun fact: A dash of Palomino, the crown jewel grape of the wines of Spain's Jerez region, often makes its way into this wine!
Tasting Notes:
Secateurs Chenin Blanc offers the perfect balance of weight and freshness. The wine jumps with flavors of honeyed stone fruit and citrus blossom marked by flinty, smoke-driven undertones on the finish. New World Chardonnay fans, we recommend giving this one a go.
The Bottom Line:
Although Chenin Blanc from the Loire Valley tends to get all of the love, world-class bottles are being made in South Africa—it's simply a matter of selecting the right producers (and historic ones like Badenhorst are a great place to start).
7. Nautilus Sauvignon Blanc 2021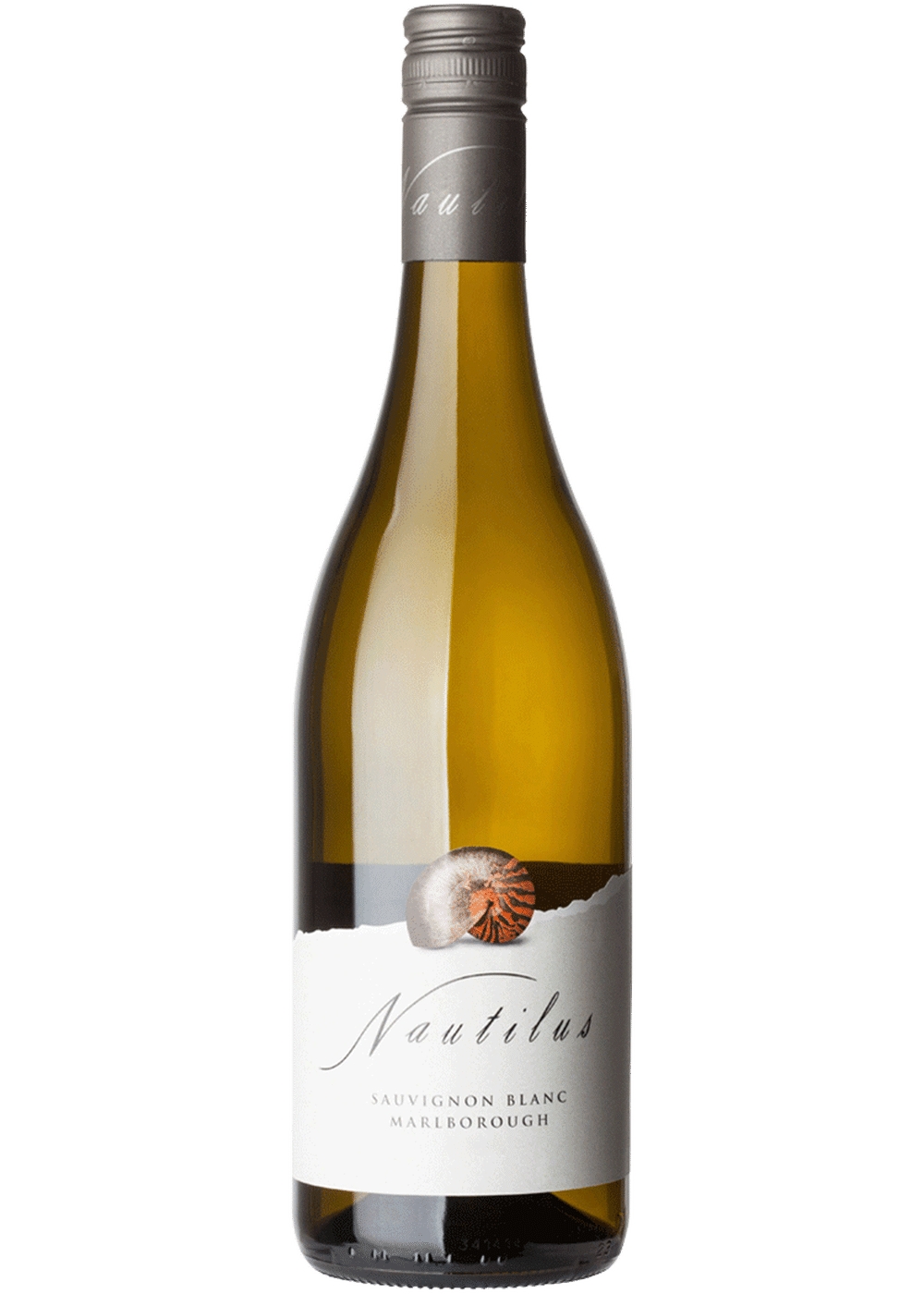 ABV: 13.5%
Region: Marlborough, New Zealand
Price: $17.99
The Wine:
Nautilus has been making wine in New Zealand's famous Marlborough region since 1985. Unlike the many generic Sauvignon Blancs from this region, their expression is textured, mouth-watering, and seriously delicious.
Tasting Notes:
This flavor-packed Sauvignon Blanc is loaded with flavors of tropical fruit, grapefruit rind, and flinty smoke. The combination of low-yielding vines, which provide smaller amounts of concentrated fruit, coupled with five months of lees aging (contact with the dead yeast cells during aging) gives this wine a pleasantly weighty palate and a long-lasting finish.
The Bottom Line:
We'll be honest—a good amount of budget-friendly Sauvignon Blanc from New Zealand is grassy and green. This well-balanced expression from Nautilus flips the stereotypes on their head.
6. Domaine du Haut Bourg Muscadet Côtes de Grandlieu Sur Lie 2020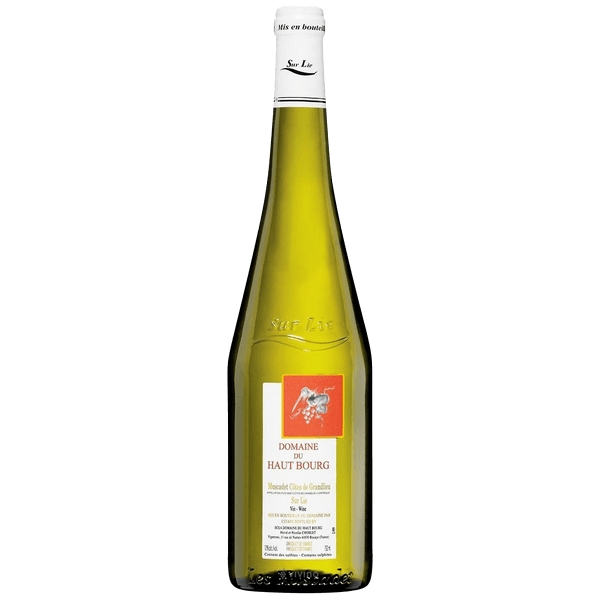 ABV: 12%
Region: Loire Valley, France
Price: $13.99
The Wine:
Domaine du Haut Bourg is now spearheaded by brothers Nicolas and Hervé Choblet, representing the family's fourth generation of winemakers. Their unique proximity to the Atlantic Ocean, coupled with the region's diversity of soils, create optimal conditions for producing flinty, high-acid wines that are undeniably Muscadet. Note: Although the wines are referred to as Muscadet, the grape here is Melon de Bourgogne.
Tasting Notes:
Salt, flint, and more salt. This sustainably-produced wine shows briny flavors of lemon, citrus peel, crushed stones, and ocean air, with a bit of creaminess added from lees aging. Expect a zesty, palate-quenching wine that pairs perfectly with seafood, salads, and a variety of fresh cheeses.
The Bottom Line:
When it comes to Muscadet, think salty, refreshing, and generally always affordable. These are your go-to wines for seafood towers, pool parties, and happy hours everywhere.
5. Elena Walch Pinot Grigio 2021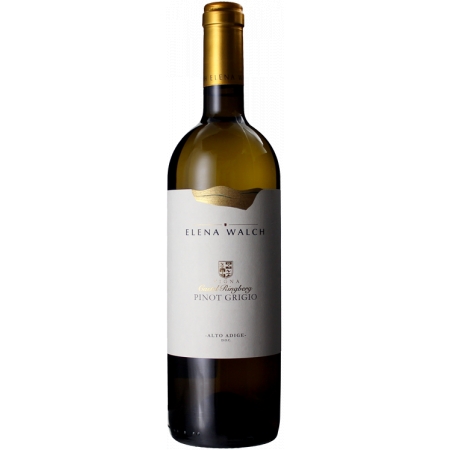 ABV: 13.5%
Region: Trentino-Alto Adige, Italy
Price: $18,99
The Wine:
Elena Walch is redefining Italian Pinot Grigio's place on the market. Although formerly synonymous with mass-produced wines, her meticulously crafted bottles show just how great this famous grape can be. This bottle was produced from sustainably-farmed fruit and vinified entirely in steel.
Tasting Notes:
Straw-yellow in color, this mouth-filling wine shows flavors of pear, green apple, white flowers, and hints of pepper. While perfect for sipping with pasta or grilled fish, this easy-drinking wine is also super pleasant on its own.
The Bottom Line:
Pinot Grigio is having a renaissance moment thanks to producers like Elena Walch. Leave the sub-$10, magnum-sized swill behind and dive into responsibly-farmed, well-made expressions like this one to truly see what the grape is all about.
4. Pratsch Organic Gruner Veltliner (1 Liter) 2021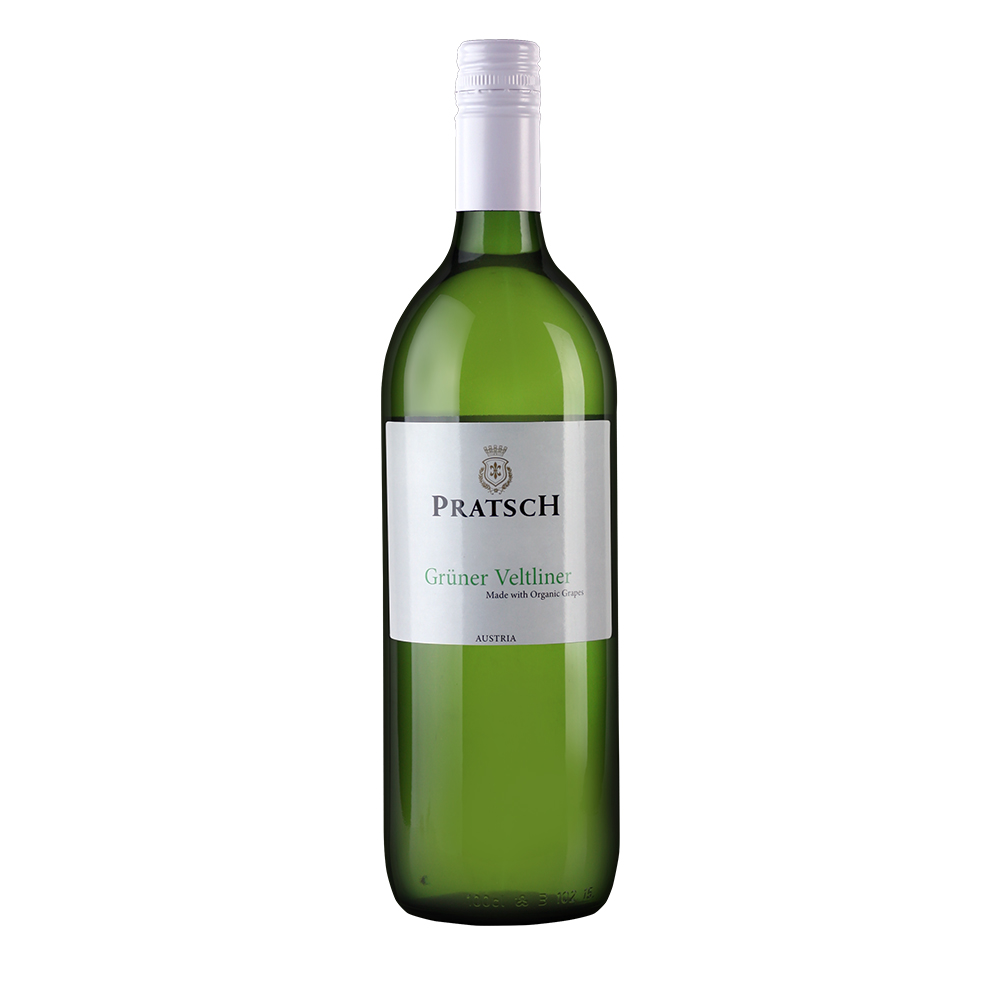 ABV: 12.5%
Region: Austria
Price: $15.99
The Wine:
Pratsch wines check all of our boxes. They're organic, they're super easy to find, and best of all, they offer a serious bang for your buck. This liter-size bottle was produced from Gruner Veltliner, the unofficial white grape of Austria. If you generally reach for Sauvignon Blanc, we can't recommend this grape variety enough.
Tasting Notes:
Tangy and refreshing flavors of apple skin, white pepper, and white stone fruit dominate this easy-drinking wine, which was produced from organically-farmed grapes and is vegan-friendly. (Note: Some wines are clarified with animal byproducts, rendering them unfriendly to vegans, though this bottle is a safe bet.)
The Bottom Line:
Organic, liter-sized, and delicious? Say no more. Pratsch just… gets it. We love their red, too—check out our Top 10 Best Reds from Wine.com list and you'll see why.
3. Domaine Saint-Romain Jacquere Blanc 2020
ABV: 11.5%
Region: Savoie, France
Price: $19.99
The Wine:
To fulfill all of your French chalet-inspired dreams, look no further than the wines of Savoie. These crisp, high-acid whites are the go-to picks of ski resorts and fondue restaurants everywhere, thanks to their zippy, palate-cleansing nature. This bottling from Domaine Saint-Romain was produced from 100% organically-farmed Jacquère, one of the region's signature white grape varieties.
Tasting Notes:
Savory and herbaceous, this Alpine-influenced wine is loaded with flavors of green apple, lemon skin, crushed rocks, and a hint of rosemary. Fruit for this wine comes from Jongieux, which is located on glacially-formed terraces between the Lac du Bourget and Rhône River. Best of all, the wine clocks in at just 11.5% ABV, rendering it perfect for those looking for a low-alcohol sipper.
The Bottom Line:
France does the classics great, but when looking for budget-friendly bottles, seek out the underdog. While lesser-known as a region, the high-acid whites of Savoie are some of the most food-friendly, delicious wines on the planet.
2. Chateau De La Roulerie Anjou Blanc 2019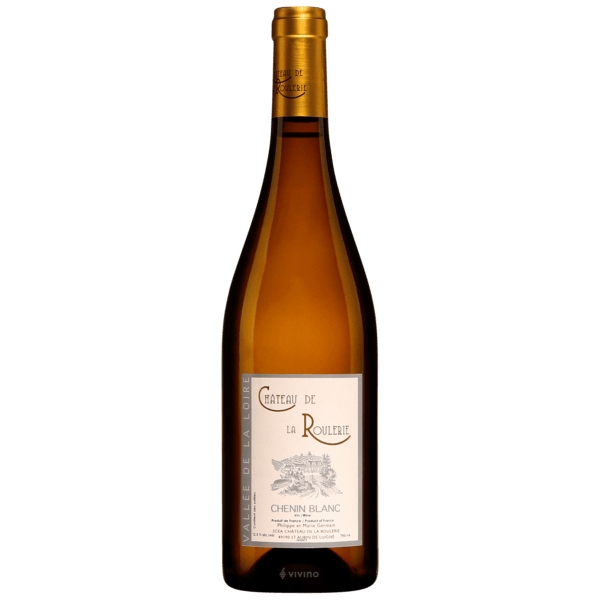 ABV: 13%
Region: Loire Valley, France
Price: $18.99
The Wine:
Roulerie is a long-standing pioneer of responsible farming, and their Chenins—which are produced from bone dry to sticky sweet—have been a benchmark for the variety for decades. The fact that this wine is still at this price point is kind of crazy. This bone-dry expression is a no-brainer for poultry, scallops, or fried appetizers.
Tasting Notes:
Chenin Blanc is known for its signature green apple and honey flavors, and Roulerie's expression is no exception. Expect notes of tree fruits, honey, tangerine, and orange blossom from this rich-yet-refreshing wine.
The Bottom Line:
The wine industry is kind of losing their minds for Chenin right now, and it's really no surprise why. It's one of the most versatile and food-friendly grapes on the planet, and great expressions can still be found at relatively affordable prices.
1. Inama Soave Classico 2021
ABV: 12%
Region: Veneto, Italy
Price: $15.99
The Wine:
You might not have heard of the wines of Soave (Swah-vay) just yet, though after tasting this bottle from Inama, we guarantee you'll be hooked. The wine is crafted from 100% Garganega, an indigenous variety to Italy's Veneto region—and the backbone to all whites from the Soave appellation.
Tasting Notes:
Bone dry on the palate, Inama's signature Soave shows flavors of stone fruit, chamomile, freshly cut flowers, and hints of bitter almond. The wine shows an unbelievable tension, as well as purity of fruit, plus a flinty, mineral-driven finish. Its well-made nature, use of organically-farmed fruit, and ridiculously low price tag (and of course, extremely delicious taste) render it our number-one pick!
The Bottom Line:
There's a reason why sommeliers, retailers, and general wine lovers alike swoon over Inama Soave—it's crisp, it's well made, and it's incredibly easy to drink. We still can't believe that this bottle clocks in at just $15.99, but hey, we'll take it.
Try a bottle at your next at-home happy hour or with a solid cheese plate and you'll see why it topped our ranking!