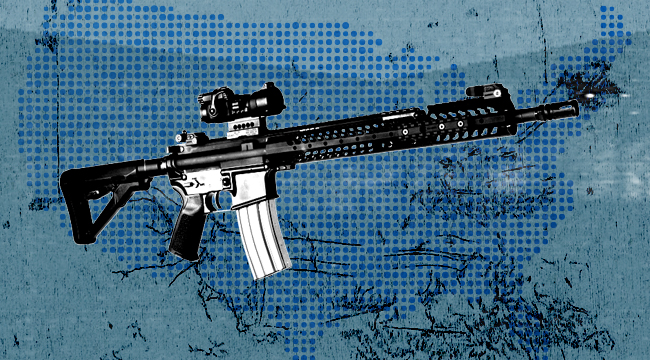 No matter what some politicians and talking heads may say, it's time to talk about guns in America. Gun safety and management clearly isn't an issue that has a pause button. Not as long as people keep getting shot. Regardless of your exact stance, the stone cold fact of the matter is this: Guns accelerate the speed by which violent people can carry out violent acts. As such, we need to start thinking outside the box and looking for ways to realistically manage guns in this country. We need to troubleshoot a failed and continually failing system.
Growing up on a farm, I was raised with guns as an everyday part of my life. We hunted. We killed vermin. We slaughtered animals. I have immediate family members who are legit collectors — one uncle has nearly 6,000 guns. Pretty much everyone in my family still hunts. And every single one of them has gun safes in their homes. Gun safety is a huge topic and we all believe in sensible gun control.
My personal guns are locked up in a safe in Washington state. I'm sure our neighbors have similar safes. We're an independent people up in the Pacific Northwest; a region of the country where firearms still have some utilitarian purpose. And yet we fight for background checks and create safety measures on the state level.
You know what else we did on the state level? We legalized weed. We and Colorado were the first to do so and… it's worked out pretty well. Which got me to thinking, maybe what this fight needs is less waiting for the Federal Government and more policies created by individual states.
Here's how states can take the lead on this issue.
STATES CONTROL THIS CONVERSATION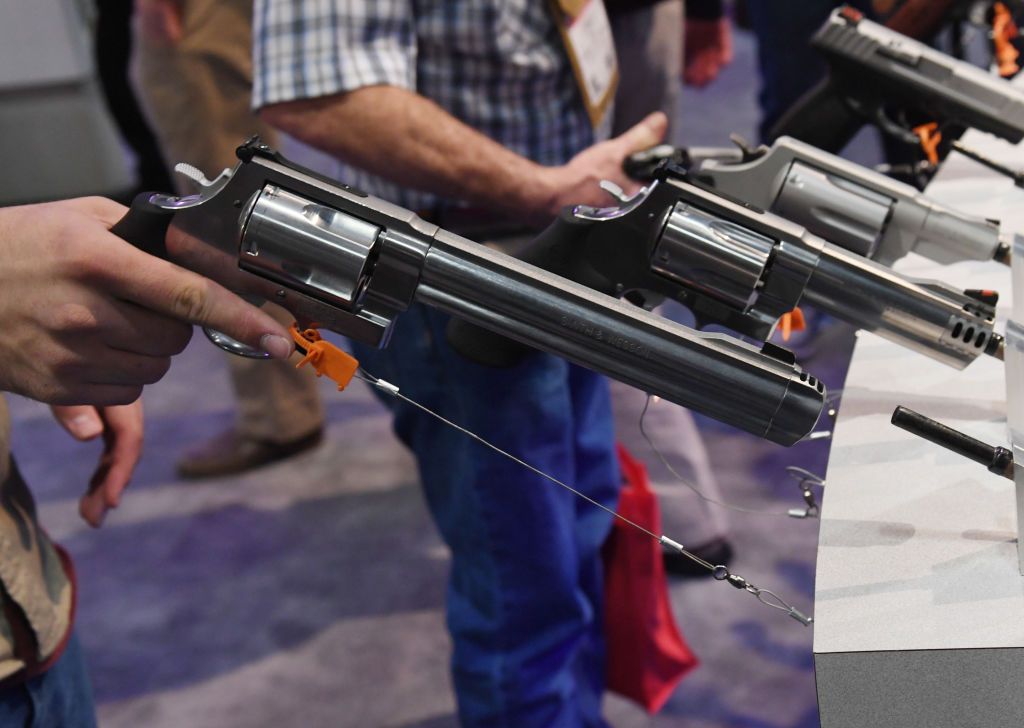 A large portion of the American population wants more common sense gun laws. There's a seemingly endless dearth of evidence supporting this. Unfortunately, we have to square that with the reality that the NRA (a private lobby group tasked with ensuring gun manufacturers make the most money they can) spends millions on assuring politicians sympathetic to their lobby make our laws. That's just reality. The NRA gave Donald Trump $30 million for his presidential campaign. It's on us to do what we can to circumvent that system.
That's where the structure of our nation comes into play. Let's look at the continued rollout of legal cannabis as a model here. Each state has the right to enact its own laws based on their constituency's voting, within reason. That's why some states don't sell alcohol on Sundays or some states have legalized cannabis and others have legalized gambling. States also have the right to enact their own laws on guns and they do all the time. In fact, state laws on guns are as varied as laws on cannabis and alcohol.
Only six states and the District of Columbia have bans on assault weapons and high-capacity magazines and prohibit high-risk individuals from buying guns with a background check. Some want these bans and prohibitions to be nationwide, clearly. But if that's just not tenable right now with the current political situation, looking to states isn't a bad idea.