With the year half over, there are great last minute deals all over the world and great cheap flights to take you through Christmas right now. Flights, hotels, car rentals, and package tours are steeply discounted. You can fly across America for only $20. Flights around Europe and Asia are less than a tenner in most cases. Big travel companies are cutting prices across the board. Now's the time to book and go!
Below are some of the best deals on cheap flights and travel packages right now. These are the sites and Twitter feeds that you should be following and setting up alerts for. Prices will vary. Sales will pass quickly. You've gotta shop hard and act fast. Good luck out there and happy travels!
$600 OFF TRIPS TO INDIA WITH FRIENDLY PLANET TRAVEL
India is a true "must visit" destination — where undeniable beauty and unbearable poverty are often side-by-side. The regions are so diverse that it's mind-boggling that so many different cultures can exist in one place. Plus, the food is some of best you'll ever encounter on the planet.
This summer you can score a steep discount on vacation packages to India with Friendly Planet Travel. The tours are led by expert guides. They're always small groups. And the hotels are five-star experiences. Their current sale takes up to $600 off the final cost of the trip. The sale also includes packages that tag on Dubai so you can extend your trip and spend time in the Muslim world.
SECRET FLYING DEALS
Looking to just get away for a spell? Secret Flying has your back. This week's deals include a crazy cheap roundtrip from Denver to Columbia for $285. That's so cheap it's almost crazier not to go.
Roundtrip flights from L.A. all the way to the Guinness and Jameson springs of Dublin are only $433. Lastly, flights from Seattle to a tropical paradise in Hawaii are just $369 roundtrip right now.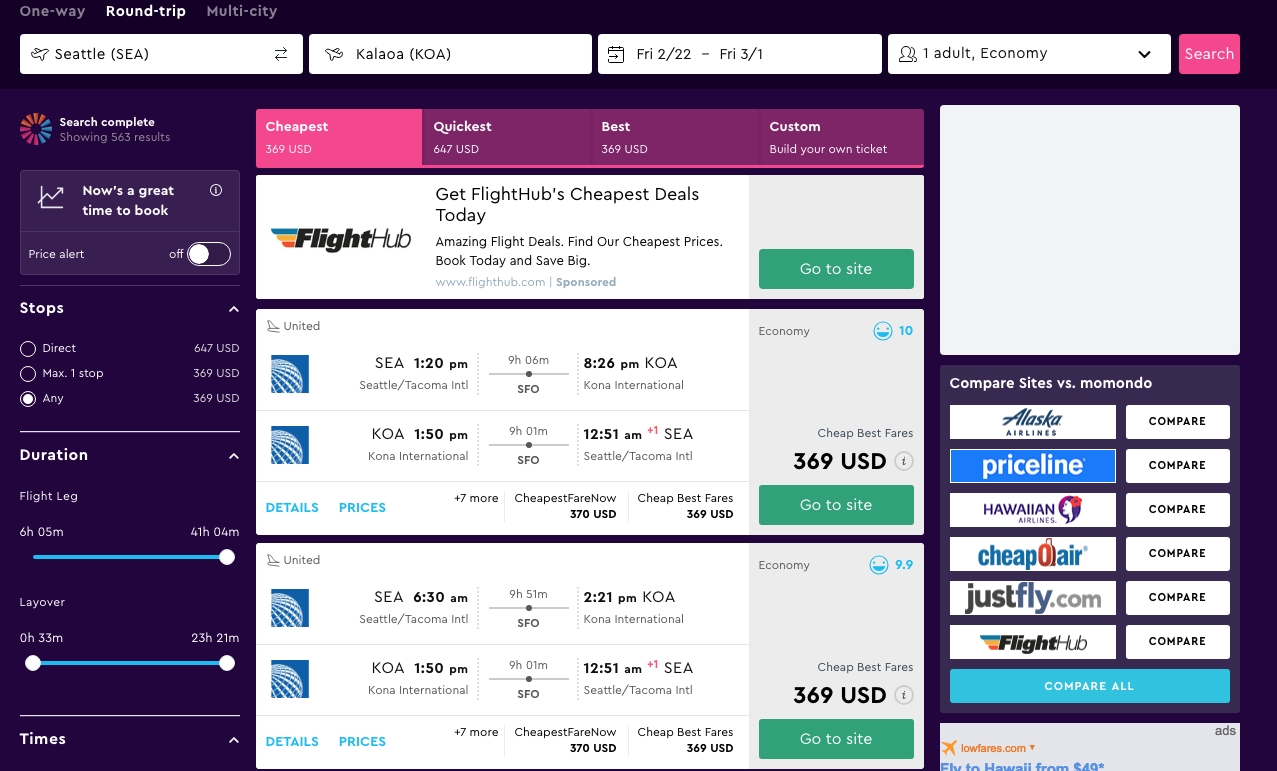 LAST MINUTE CHEAP FLIGHTS TO EUROPE WITH WOWAIR
Wowair is often the best and cheapest way to get to Iceland and Europe. It's a budget airline that's also comfortable and that gives them the edge these days. Flights to various cities all over mainland Europe are running between $159 and $199 each way for flights this month. Prices tend to peak in August and, then, they start to lower again when September rolls around.
CHEAP FLIGHTS TO AND AROUND ASIA ON FLY SCOOT
If you're looking to finally start exploring the Far East, then Fly Scoot is going to be your ace in the hole. You can score super cheap flights to Singapore from Honolulu. Then, once you're on the ground, you can score even cheaper flights all over the region.
Fly Scoot could also be the airline you use to finally circumnavigate the globe. You could, for instance, fly to Europe on Wowair for a couple hundred bucks and then take a Fly Scoot to Singapore, Osaka, and Hawaii. And, then, fly back from Hawaii on Southwest or Jet Blue. And, BAM, you've been around the globe! Maybe take Kyrie Irving with you.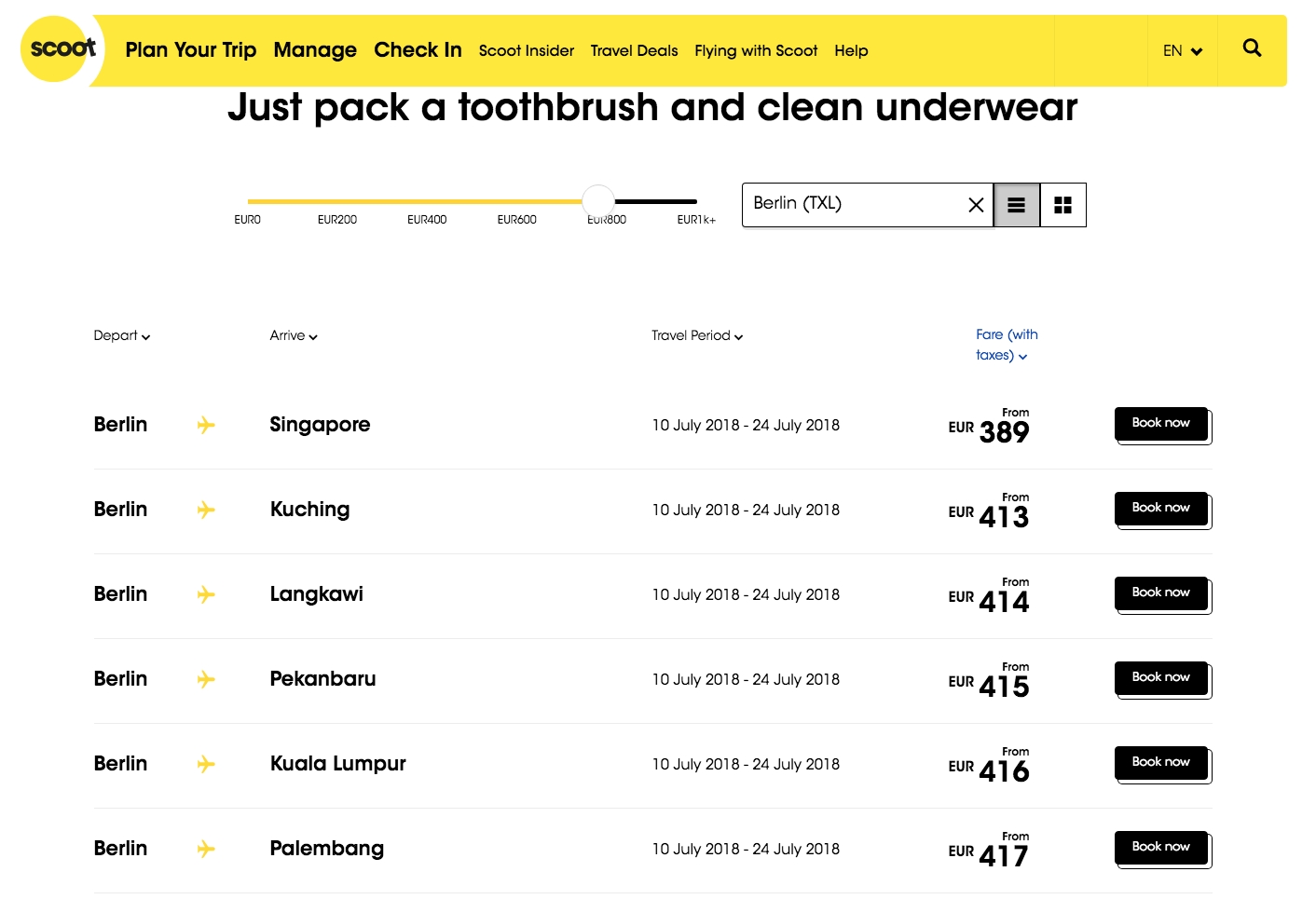 $5 RYANAIR FLIGHTS AROUND EUROPE
RyanAir is the only way to get around Europe these days without breaking the bank. You can score a ticket for as little as $5 on some routes. You can't drive, train, or even walk for that cheap.
Check out RyanAir's Fare Finder. Enter a city and see what's on sale. Then go.
50% OFF CAR RENTALS IN EUROPE
RyanAir also has great deals on hotels, package vacations, and cars. That last one is often their best deals. Look, you can easily get around Europe on high-speed trains and with crazy cheap budget flights (see above). But, road tripping around Europe is also a blast. Plus, if you're traveling with your crew, four train tickets is always going to cost more than renting and fueling a car.
Right now, RyanAir is offering 50 percent off car rental rates with major companies across the board. This is a summer only deal, so you'll have to act fast.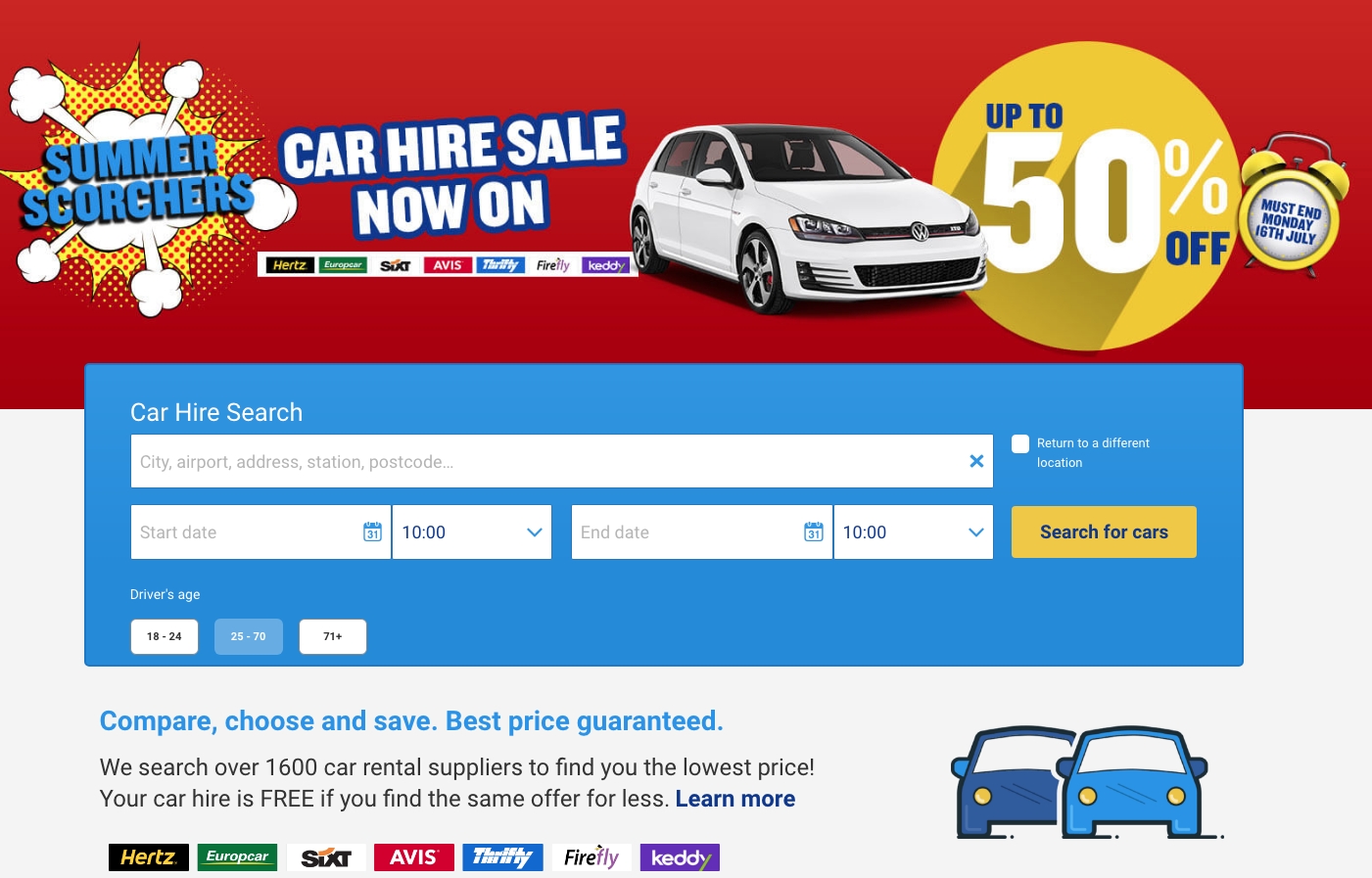 $20 FLIGHTS AROUND AMERICA ON FRONTIER
https://www.instagram.com/p/BkXxZ59FcFY/
Back stateside, Frontier continues to dominate with their $20 Online Deals. Their super cheap one way flights around America run from mid-August through mid-November which gives you a lot of time to play with. Maybe it's time to finally book a trip to a national park this summer?
We've said it before and we'll say it again: There's no cheaper way to see America than these deals.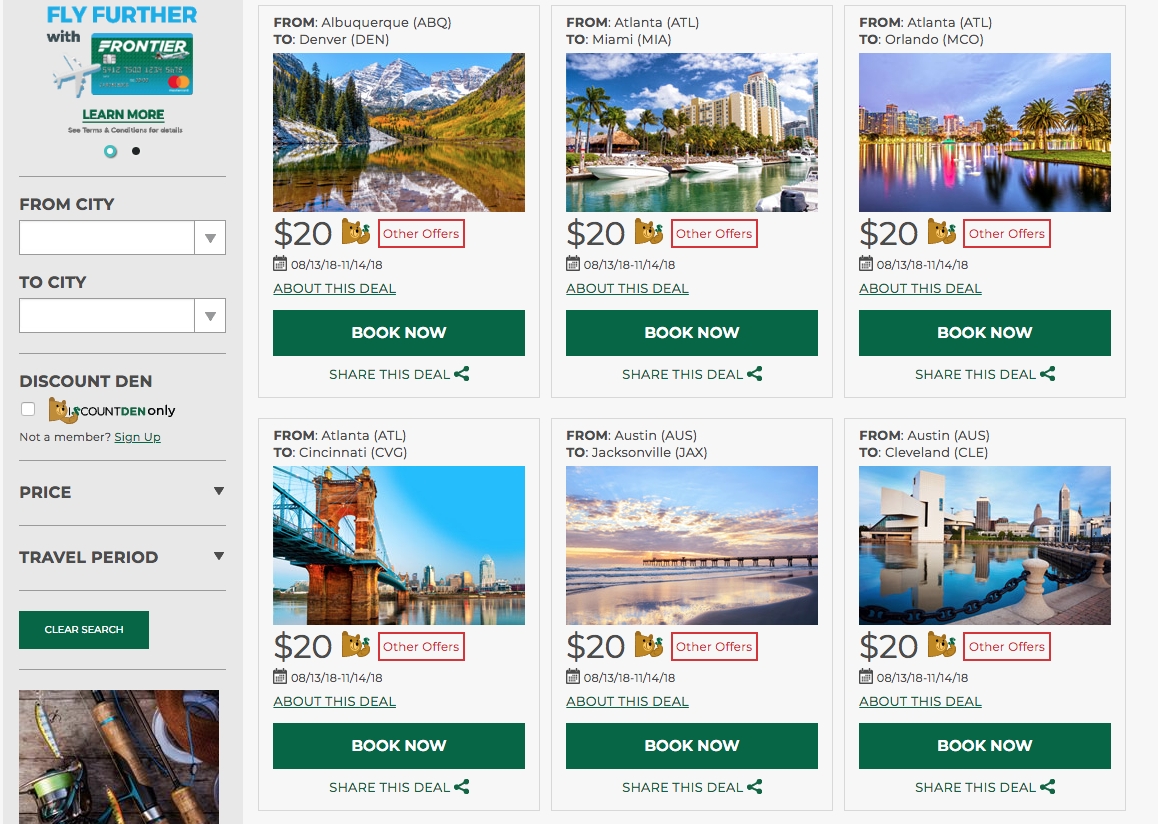 FALL FLIGHT SALES ON SOUTHWEST
Looking to fly around the US, Canada, Mexico, and the Caribbean this summer or fall? Then hit Southwest's $69 sale this week. You'll have to shop this one to find the cheapest tickets. Still, you can score flights to Mexico for around $100 each way and that's a bargain.
CONTIKI DEALS FOR OKTOBERFEST FUN
Oktoberfest is only two months away (it's a September festival that welcomes the arrival October) and that means it's time to seriously consider booking a trip. If you wait too long, accommodations in Munich are going to be almost impossible to come by.
Contiki — the world's leading vacation company for 18-35 year-olds — is offering great discounts on trips catered to make the most of the beer fest. If you're into camping, you can score a trip for only €353 ($413). Hostel more your speed? Five-night trips to Oktoberfest are €404 ($473). Full on packages in a nice hotel will set you back around €675 ($790).
The packages include some meals, all transportation around Munich, and an expert tour manager who'll make sure you have the dopest Oktoberfest of your life.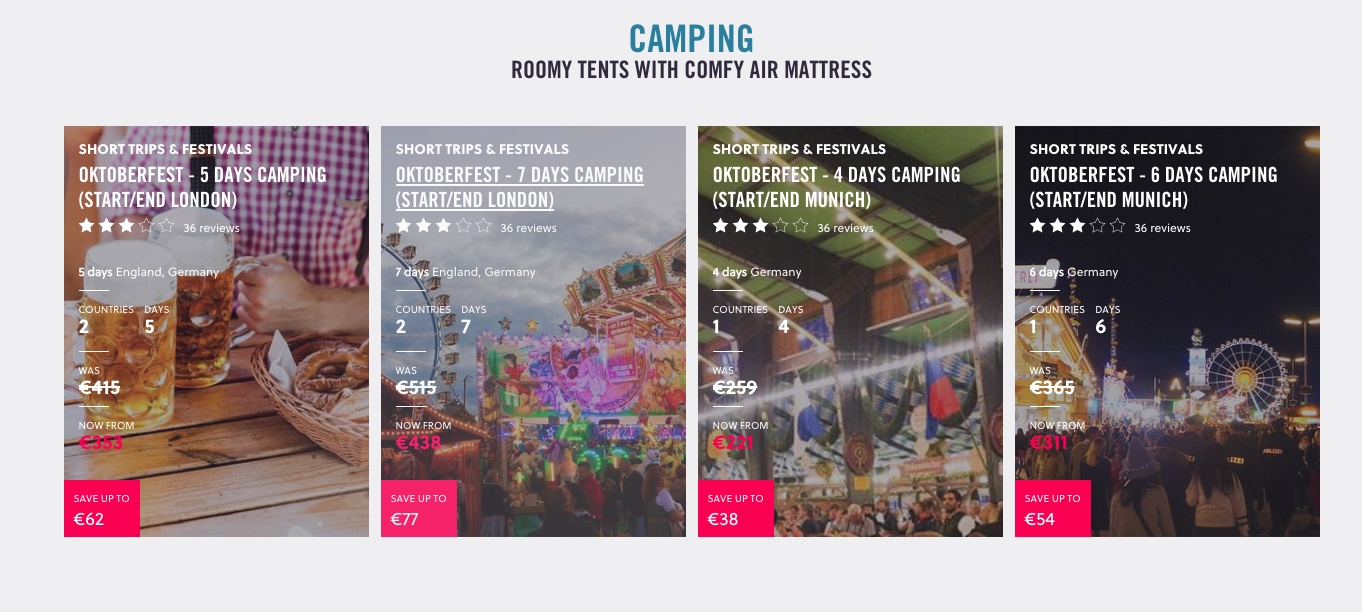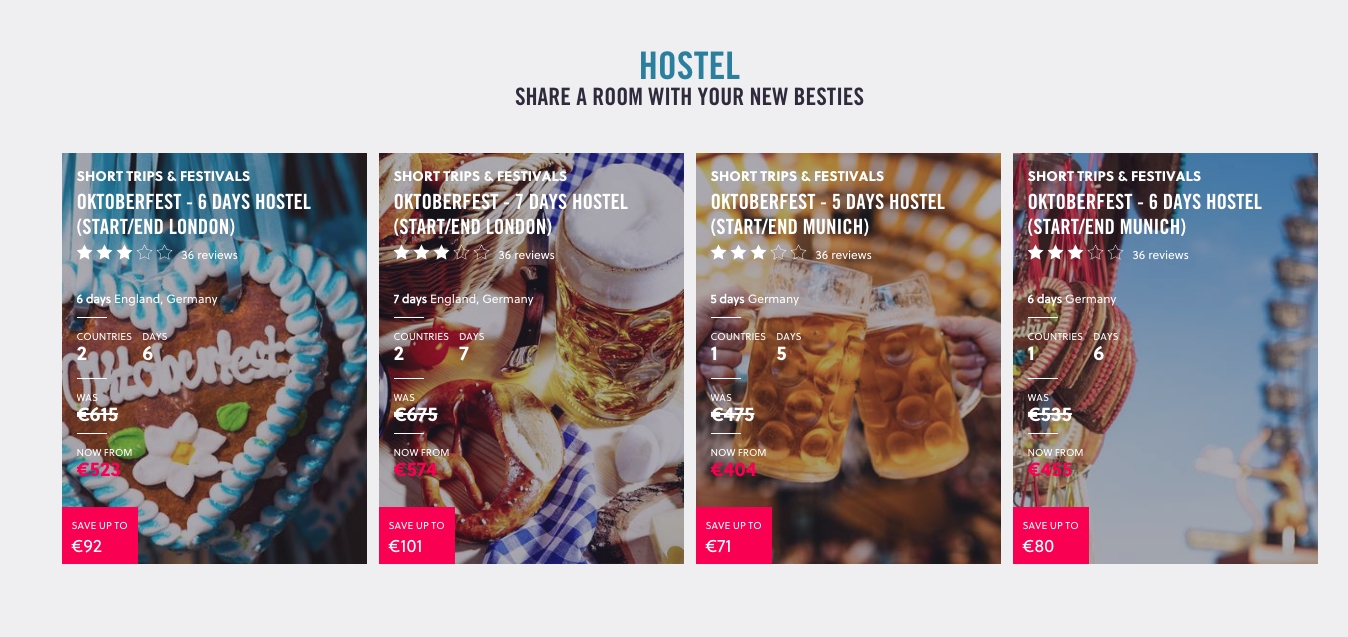 CITY WONDERS' EXPERT CITY TOURS
If you're already in Europe and looking to get a great on-the-ground education without having to wait in the blistering summer heat, then City Wonders is the answer. The tour company offers amazingly qualified guides at Europe's most iconic sites. They also offer "skip the line" tours at places that often have lines that snake through the streets for hours and hours. That's worth the price of admission alone.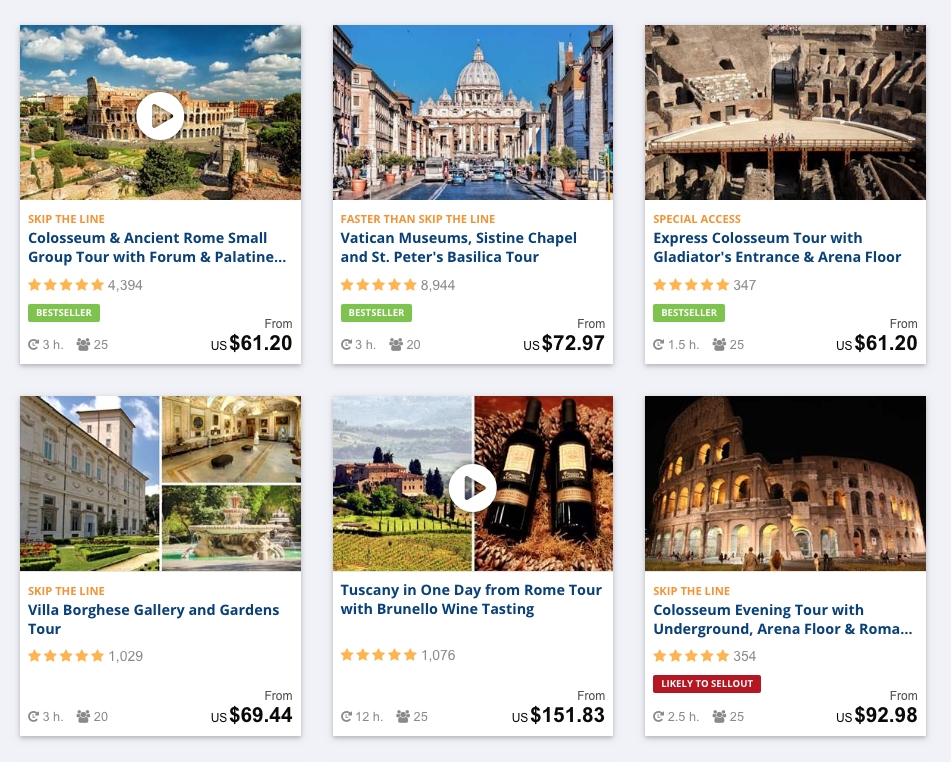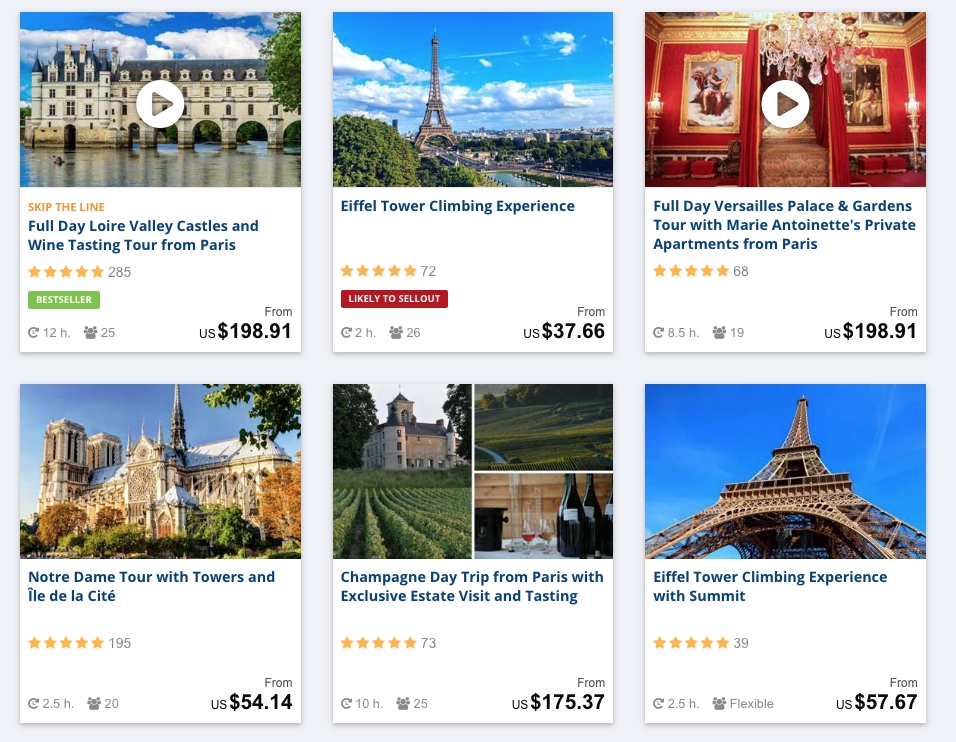 U By UNIWORLD EUROPEAN CRUISES
U By Uniworld is the millennial cruise that combines the best of all worlds. If you want, you can look at their eight-day cruises like floating boutique hotels that are also your transportation. Every morning you'll arrive in a new location and from there you can either take tours with the boat or just explore at your own pace. It's dealer's choice — you can go all in and enjoy the boat parties, spot-on food and drink (that's always local), or just do your own thing and explore the corners of Europe you want to see. The important thing is that you do you.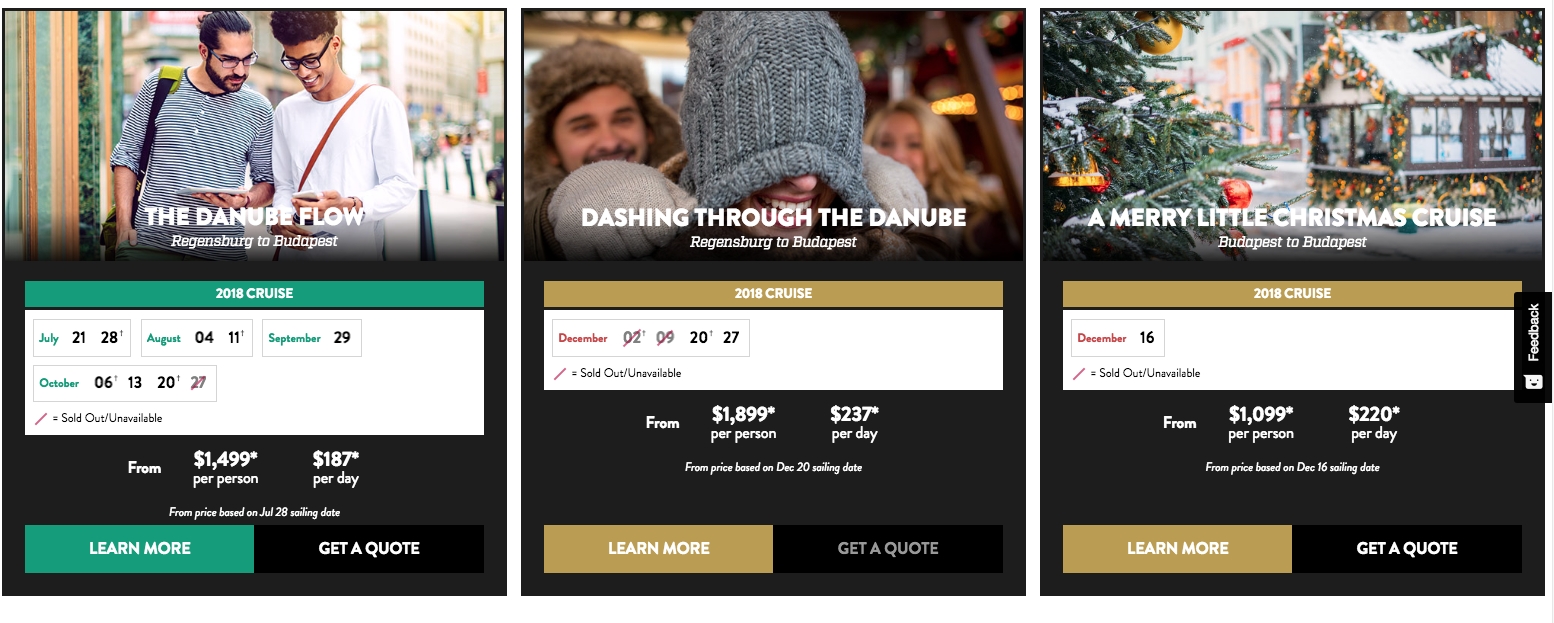 HUGE DISCOUNTS WITH INTREPID TRAVEL
Intrepid Travel is the package vacation for the adventurer who wants to challenge every ocean, mountain, and horizon. Fancy a sailing trip around Zanzibar? Those are 30 percent off right now! Longing to finally see the seventh continent, Antartica? Trips to the icy wonders of the South Pole are marked down 35 percent! Also, don't sleep on Intrepid's Last Minute deals to score a great price on a package to some of the coolest corners of the planet.
HOTEL OF THE WEEK: CONDADO VANDERBILT HOTEL, SAN JUAN, PUERTO RICO
Puerto Rico's recovery very much depends on tourists coming back to the island after last year's hurricane. The island is pretty much back to fully functional from a tourism point of view, yet the numbers have yet to recover. Now's the time to go as the 2018 hurricane season starts. Prices are cheap and sales are on.
A baller option for exploring Puerto Rico and San Juan is the Condado Vanderbilt. It's not cheap but you 100 percent get what you pay for. The bars are great. The in-house restaurant, 1919, will have you rethinking how amazing a hotel restaurant can be. The rooms are plush (of course). The hotel is very centrally located, making exploring Old San Juan simple and there's a huge beach literally next door if you want to spend the day lounging and swimming. Right now, they're offering 15%off rooms, 20% off food and drinks, and 20% off the (amazing) spa.
GO. Spend money in a corner of America that really needs your help.