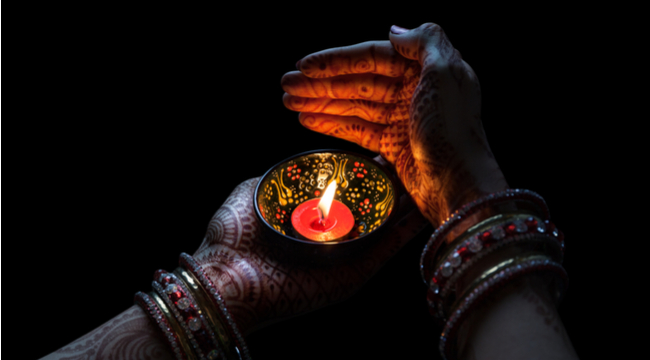 Diwali is the festival of lights. It's an ancient Hindu harvest festival that celebrates the victory of light over darkness — of good over evil; five days when Hindu families and friends gather in their homes and on the streets to celebrate life through lights, food, gifts, and fireworks. Prayers are given to Lakshmi (the goddess of wealth and prosperity) and then friends and family party into the wee hours. It's fun and sacred and it's got great food.
Hindus make up about one percent of the US population. Which on the surface sounds tiny. But, given there are around 335 million people in America, that's well over three million Hindus spread throughout the country who are going to be celebrating Diwali for five days starting this Thursday.
In case you want to partake in some bacchanal, we've compiled a shortlist of some of the best places to join in the celebrations around America. The food is sure to be stellar and the parties and fireworks tend to go all night.
NEW YORK
Queens has a sizeable Hindu population and Diwali is marked with a street parade and plenty of vendors opening their doors late, with great food and good times. You'll also find various activities happening across the five boroughs all five days of Diwali, including 'Diwali At Times Square.'
https://www.instagram.com/p/BZ_0KJTBaHc/

CHICAGO
https://www.instagram.com/p/uUkvqPj9rY/
Aurora (party on, Wayne) is home to Chicago's biggest Diwali Celebration every year. The night skies light up with huge fireworks displays as Hindu Temples are bathed in lights. It's a beautiful sight to see.
HOUSTON
Anthony Bourdain highlighted the Hindu community that calls Houston home in his excellent episode on the city on 'Parts Unknown.' So it should come as no surprise that Houston has one of the biggest Diwali celebrations in the country. Over 8,000 lanterns are lit, to go along with big stage shows, plenty of food, and skies full of fireworks.