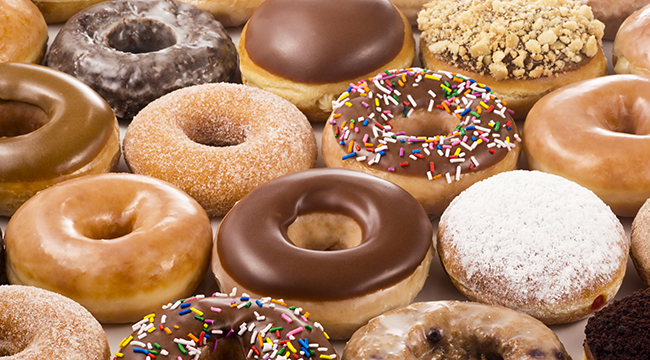 Yeah, sugar is addictive. On the upside we're now learning that some of the damage caused by sugar can be reversed. These are vital pieces of information for the people of London to remember right now because they are about to indulge. Hard.
Krispy Kreme U.K. "leaked" an internal memo to management describing that it's unveiling a "Hole in Wall" pop-up at its Holborn store in London. This isn't just any ordinary hole in a wall, however. Buzzfeed reports it's going to be an ATM machine that dispenses doughnuts right into your hand. Starting on Monday and continuing through Saturday, May 21, people will be able to pick up the company's new Nutty Chocolatta doughnut, which is filled with Nutella, from the machine for £2.
After paying the machine, consumers will unlock a doughnut-shaped hatch to receive their Nutella-filled dreams doughnut. All members of "Friends of Krispy Kreme," the company's loyalty rewards program, will receive a unique code to use at the machine to receive one free doughnut. And we know how much you want to hate Krispy Kreme for creating such a miraculous thing but you can't. All proceeds from the machine will go to Teenage Cancer Trust.