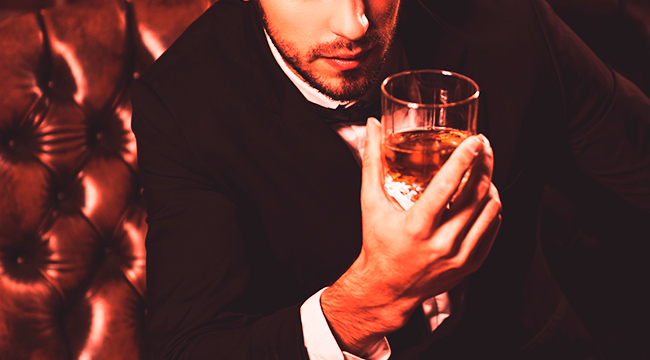 Job come. Jobs go. We get hired, work hard, move on, then scramble to get resumes ready and draft convincing cover letters to get new jobs. It's an annoying part of modern life, full of uninspired motions and boring hoops to jump. Realizing this, some companies are jettisoning the archaic job applications process for something little more fun.
Grant's Whisky is one such brand. They're eager to send you around the world drinking whisky as part of the application process. The company has started a campaign you can apply for now, by simply coming up with a three ingredient cocktail, taking a photo of said cocktail, and posting it up on your Instagram or Facebook page with the hashtag #GrantsInterview. From there, they will select 20 people to fly to Scotland and visit the Grant's Distillery in Dufftown for a mixer. The mixer will be a set of challenges designed to weed job applicants down to a final three. And that's when things get really interesting.
https://www.instagram.com/p/BXBRb6-BH1k/

The final three job applicants will then go on a ten day round the world trip. Each finalist's itinerary will include three destinations (a sample itinerary plots a course between Australia, Russia, and Taiwan). Once you arrive in-country, a Grant's rep will be waiting to hand you a suitcase full of whisky that you'll proceed to drink at events promoting the brand. The purpose of the trip is to echo "the epic journey undertaken by Charles Grant Gordon in 1909 when he took Grant's whisky to the world," according to their website.
You'll spend those ten days promoting Grant's and being followed by a personal videographer. Whoever best reps the brand, gets the job. The winning job applicant will be the new Global Brand Ambassador for Grant's and spend a year following in Charles Grant Gordon's foot steps around the whole world. You'll literally live in some of the same hotels he did back in 1909.
No CV needed. Don't fret over drafting a cover letter. Just devise a dope cocktail recipe and hashtag it up. Then, you too may be able to spend the next months and maybe year traveling the world drinking Scotch for a living. You have until August 30th to apply and posts are already pouring in.
https://www.instagram.com/p/BXcG4tqj04U/