Flying is just "one of those things." Everyone has an opinion. Everyone has a horror story. Everyone wants to get to their destination with as little hassle as possible.
Tens of millions of Americans are going to be traveling this summer for vacations short and long. Here are some tips to possibly make your next flight a little bit easier.
10. Learn To Pack
This may seem obvious, but it's is always shocking to see the amount of sh*t people try to bring on the plane, much less carry on. [Note: I once saw a couple trying to board a flight with NINE bags between them. They were shocked when the air crew at the gate kindly reminded them they were only allowed two each.] Know what you're allowed to carry on, check, and what you'll have to pay to do so. It's on you to learn this, don't count on air crew to check your bag for free at the gate. That's a big roll of the dice.
It's actually pretty easy to travel light, particularly because you can buy literally everything you need in any city big enough to have an airport. Rick Steves reminds us to avoid bringing toiletries — you don't need your favorite brands, just hit a drug store when you get to town. Also remember: You can do laundry everywhere you go.

9. Skip The TSA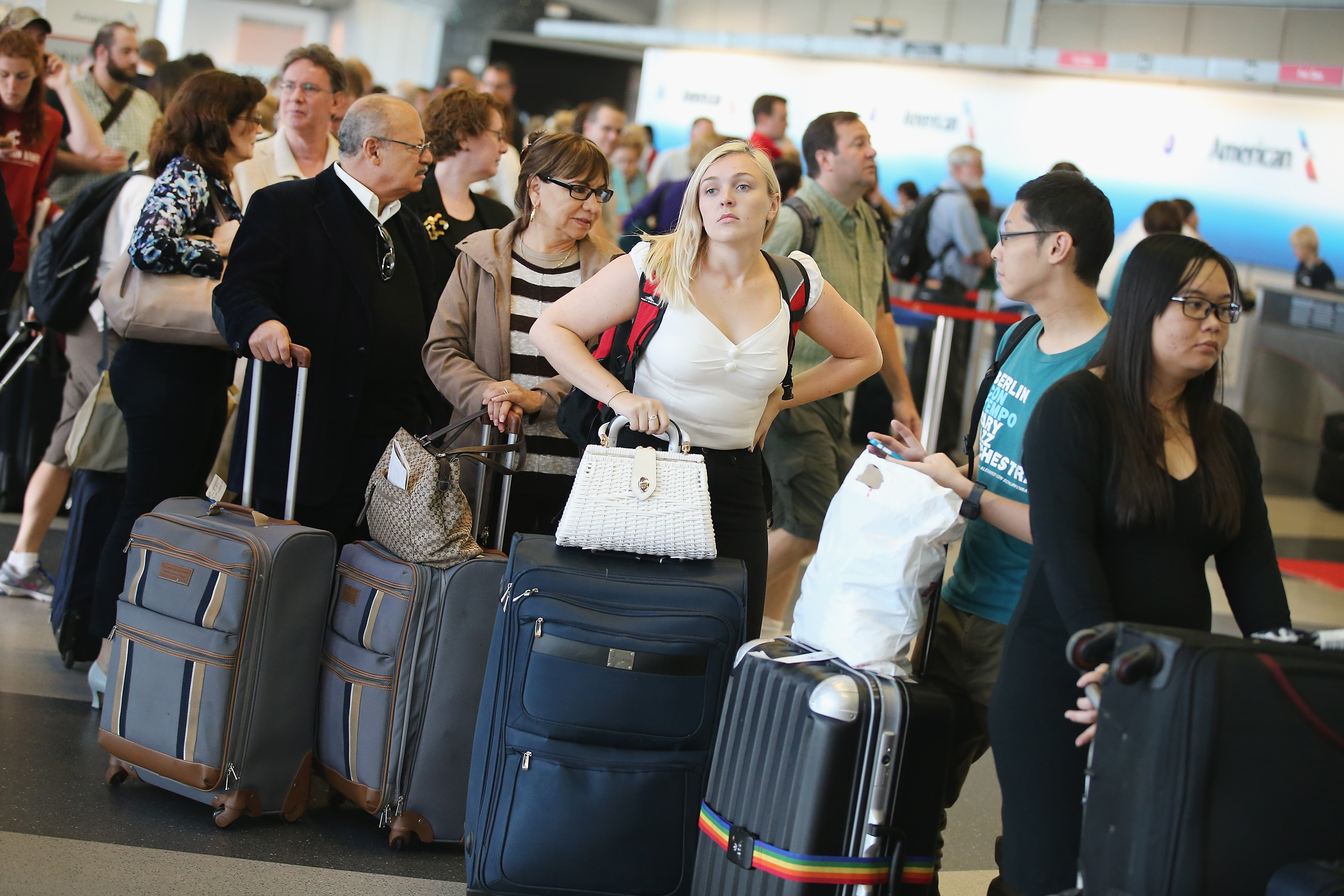 The American TSA is legendary for its inefficiency. Generally speaking, security lines are not a problem outside of America. Either you'll find gate point security, which is much more efficient, or you'll find central point security that is amazingly efficient.