The legendary philosopher Lao Tzu said, "A journey of a thousand miles begins with a single step." This statement applies to a lot of pursuits, but I used it often when I was first looking to overhaul the way that I ate. Bad snacking habits are some of the hardest to break. The reasons that we gravitate towards unhealthy products could be a matter of availability, price, the way we were raised, bad information, or relentless marketing.
In my case, it was all of the above.
It wasn't until adulthood that I learned that snacks are actually defined as the food we take in-between regular meals, and not just sweet treats to eat whenever it pleases us. That's when I decided to approach my snacks as mini-meals to take in real nutrition, instead of simply slamming sugar for easy energy. I saw, and more importantly felt, dramatic changes almost immediately. Those extra few pounds I was looking to drop fell away, and I finally had the stamina to keep going through the day.
Below is a list of swaps you can make to level up your snacking game, as I did. Everything on the level-up list has been road-tested personally by me and is a regular staple in my kitchen. Enjoy!
CHIPS
THE LOW TIER: Pringles, Buffalo Ranch
Anyone who was a kid in the past few decades is familiar with the Pringles jingle — "Once you pop, you just cast stop." But after a few of them, you know that you should. The taste left in your mouth after a few handfuls is one of additives and factory flavors. That's not to say you can never enjoy them again, but try to lean into cleaner choices.
If you are looking for a healthier pick without sacrificing the taste, try this option below.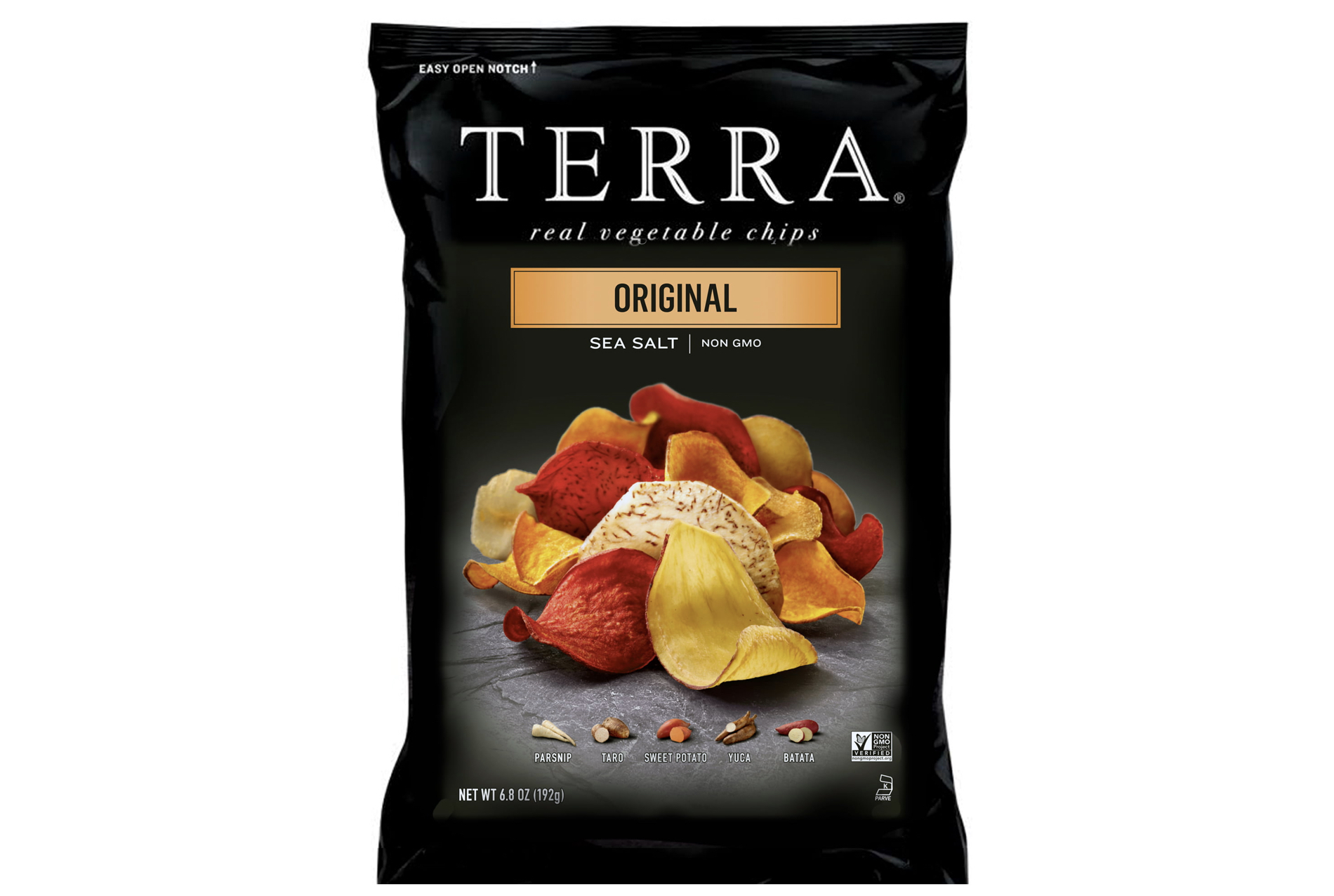 How They Change The Game:
Terra chips have become my go-to when I'm looking for something to snack on while watching a little Netflix. Not only are they better for you than the usual fare, but they are actually tastier in my opinion. I have had friends discover the beauty of tarry and sweet potato while noshing on these chips. And if these can convince you to bring more root vegetables into your diet, that's a huge bonus.
VEGGIE CHIPS
THE LOW TIER: Sensible Portions Garden Veggie Straws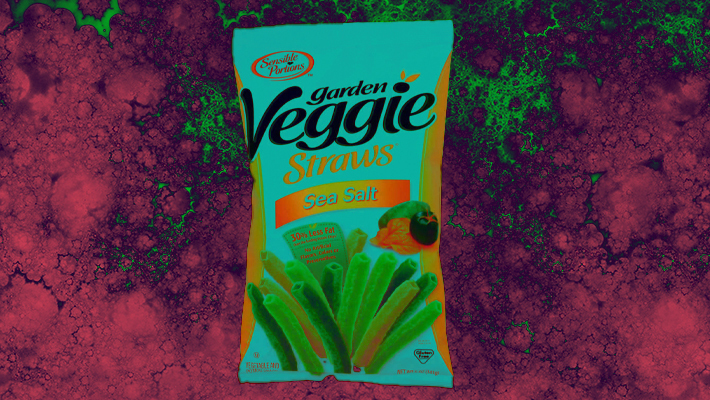 Like many others, when I first saw veggie chips and straws come onto the market I was excited to have a healthy option in the chip aisle. A tasty way to get your servings of vegetables in while watching television seems too good to be true, and guest what? It was. One deeper look into the label of these delicious treats reveals that they are far too high in sodium and have little to no nutritional value.
If you are looking for a healthier pick, try raw vegetables like celery with dip or roasted chickpeas like the ones below, which have half the calories, more fiber, and 6 times the protein.
THE LEVEL UP: The Good Bean Crunchy Chickpeas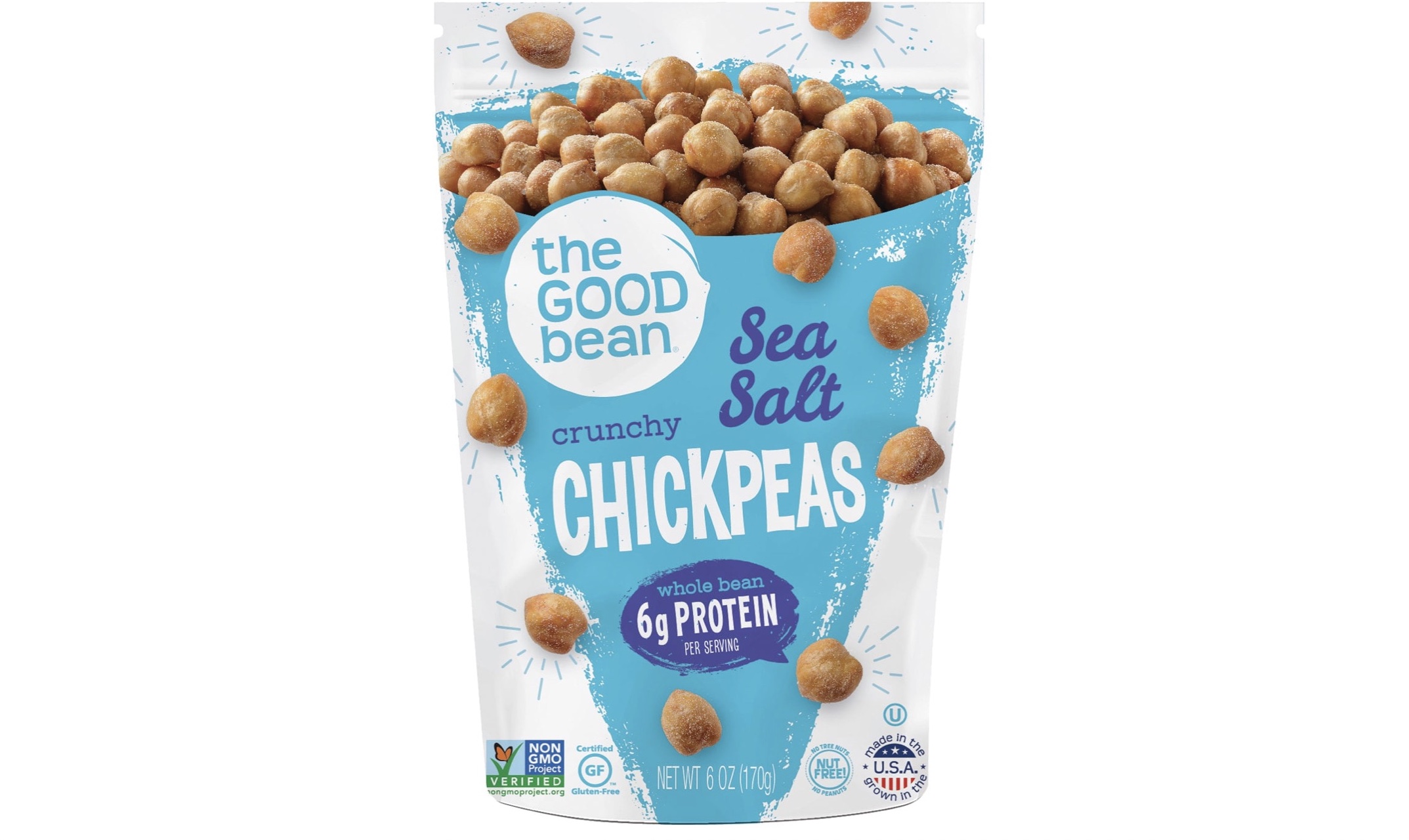 How They Change The Game:

These little guys are absolutely delicious and easy to carry around for a snack on the go. The fact that most American diets don't include chickpeas to any large extent makes them feel exotic and indulgent. On top of that, they offer as much fiber as two cups of broccoli and as much folate as three cups of spinach. Not to mention an extra punch of protein, around 6 grams per serving.
POPCORN
THE LOW TIER: Pop-Secret Homestyle
Popcorn is one of those perfectly good snacks that have been ruined by salt and saturated fat. For some reason, everyone has had it in their mind that every serving of popcorn has to taste like movie theater popcorn, which is usually coated in additives. Strip away all those so-called "natural flavors" and you'll find yourself much better off.
If you are looking for a healthier pick try getting kernels to make homemade popcorn or the organic option down below with less sodium, more fiber, and more iron.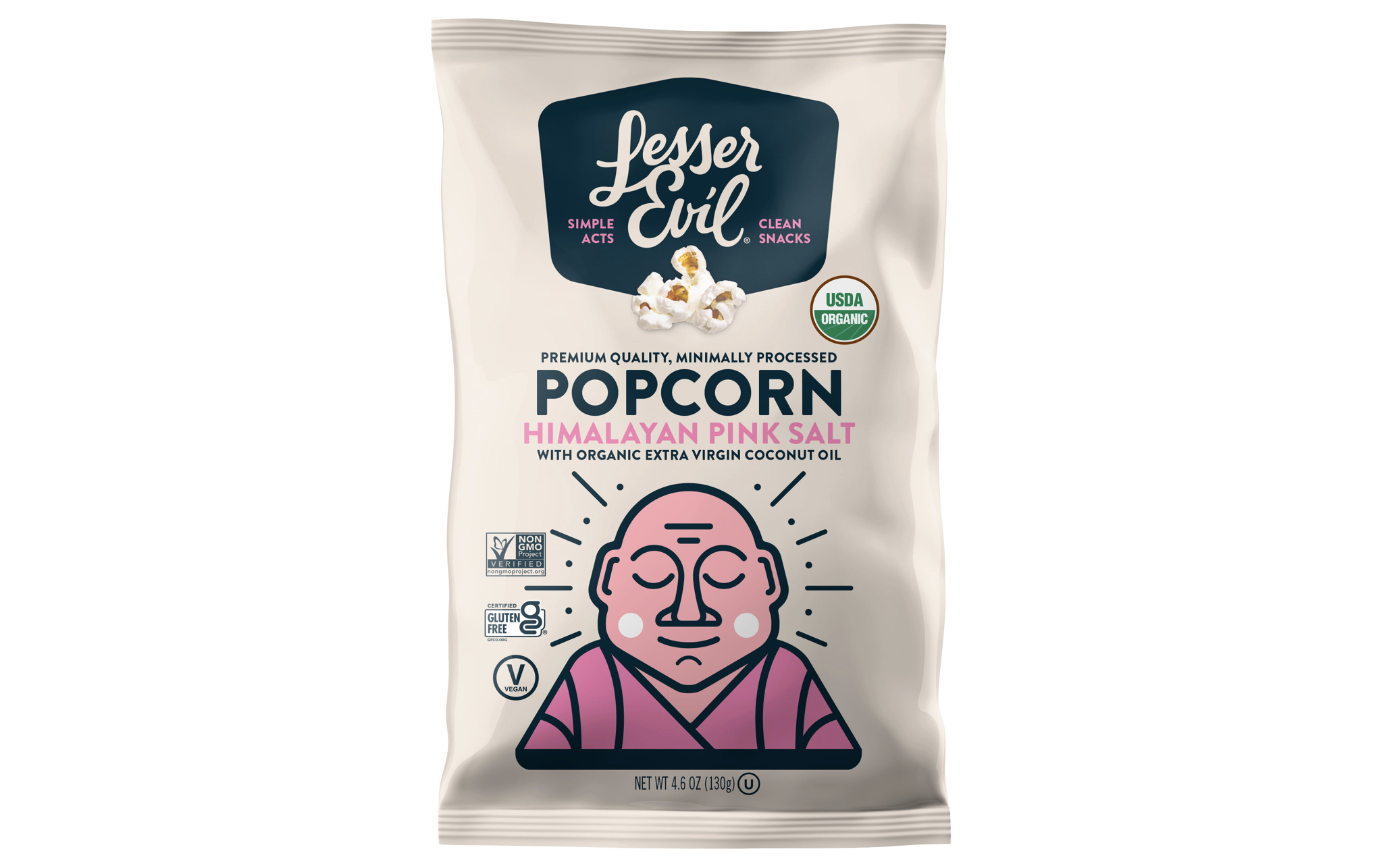 How They Change The Game:

There are many people who have eaten popcorn for their entire lives but have never tasted the real food. This bag is great to enjoy while watching a movie, without leaving your hands greasy with saturated fats. This popcorn is light and fluffy, just the way you want it, sprinkled with nothing more than a little Himalayan salt.
CRACKERS
THE LOW TIER: Cheez-It Original
This childhood favorite is hard to put in the wrong, but there's a reason that you can eat almost a whole box and STILL not feel full. There is almost no fiber and very little nutritional benefit from this snack, which is dangerous when combined with its addictive nature.
If you are looking for a healthier pick that doesn't sacrifice the taste, try Parmcrisps or the gluten-free option below.
THE LEVEL UP: Ancient Provisions Cheddar Cheezish Gluten-Free Crackers
How They Change The Game:

Looking for a way to get that Cheez-It level of flavor without the gluten? Here it is. The flour is made out of green bananas, which helps support the microbiome in your gut. So feel free to convince yourself you are doing a favor for your stomach, as well as your tastebuds.
JERKY
THE LOW TIER: Slim Jim Original Stick
Slim Jim is another snack that grew in popularity thanks to popular catchphrases and nonstop commercials. But unless you are truly desperate for a source of protein, you are better off waiting for a proper meal. Despite offering a bit of protein and iron, the sodium intake is not worth those few benefits.
If you are looking for a healthier pick that doesn't sacrifice the taste, try a more robust option like the one below.
THE LEVEL UP: Archer Grass-Fed Beef Jerky, Original
How They Change The Game:

I first received a package of this jerky in a promotional package from National Geographic and Jimmy Chin, when his new series Edge of the Unknown came out.
I thought, "If it's good enough for Jimmy, it's good enough for me."
A few days later I was eating it on top of a mountain after a trail run, and no question it was the best packaged jerky I'd ever tasted. I'd tried out my fair share before, but the lightly-spiced beef is a notch above the rest. Grab a few bags for your next outdoor excursion.
COOKIES
THE LOW TIER: Oreos
Oreos are one of those classic cookies that can be found almost everywhere, usually tantalizing you from the shelves next to the checkout aisle. But they are completely packed with sugar and high-fructose corn syrup. The lack of any real nutrients means you will put away a sleeve easily and still be craving more.
If you are looking for a healthier pick that doesn't sacrifice the taste, try the healthier option below packed with micronutrients.
THE LEVEL UP: Simple Mills Sweet Thins Cookies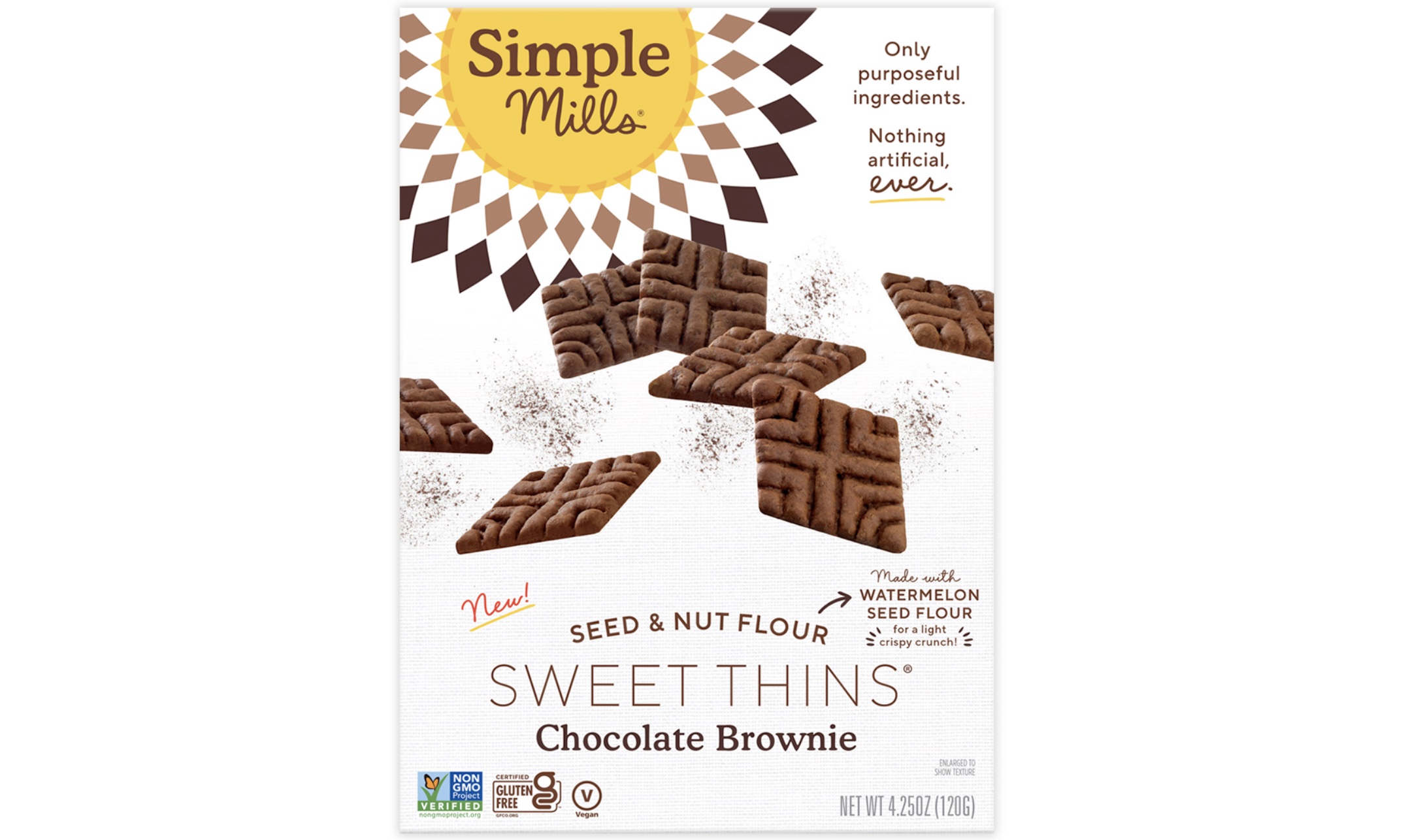 How They Change The Game:

I am sure that there are people wondering if there is a knock-off Oreo that looks the same with cleaner ingredients. But the harsh reality is Oreos are just too much of a good thing. You don't need chocolate cookies and frosting for a good time. These thin cookies are made with nutrient-dense flours, flax, and enhanced with a little coconut sugar.
If you need a counterpoint, try it with a little almond or dairy milk to cut the sweetness.
PROTEIN DRINKS
THE LOW TIER; Naked Tropical Protein
Despite being involved in some lawsuits about misrepresenting how natural they were in marketing, Naked juices are still everywhere. It's hard not to be lured in by their images of fresh fruit and vegetables on the packaging, but turning that label around shows off the 50+ grams of sugar that make it sweeter than many sodas.
On top of that, this flavor promises to give you a respectable amount of protein but… at what cost? If you are looking for a healthier pick that doesn't sacrifice the taste, try a more robust option like the one below.
THE LEVEL UP: Orgain Protein
How They Change The Game:

I searched for a long time for a protein shake that I could take on a hike or after an outdoor workout, that didn't leave a sugary aftertaste in my mouth. They have a non-dairy product in addition to a dairy one, that is just as great for the vegans out there. I started drinking these when I was eating vegan, and have continued as my diet evolved. I would have one or two a day, along with my regular meals, and was able to put on a good amount of muscle thanks to them.
The founding story of Orgain is a great one, which only adds to their appeal.
YOGURT
THE LOW TIER: Dannon Light & Fit Yogurt Vanilla Non-Fat
One of the lessons I have learned on this journey of finding the healthier option is to always be suspicious if the box is peppered with too many "healthy" sounding words. That's the case with this version from Dannon, which is filled with sweeteners, cornstarch, and artificial flavors.
If you are looking for a healthier pick that doesn't sacrifice the taste, try the greek yogurt below topped with blueberries and local honey.
THE LEVEL UP: Fage, Plain 5% Total Greek Yogurt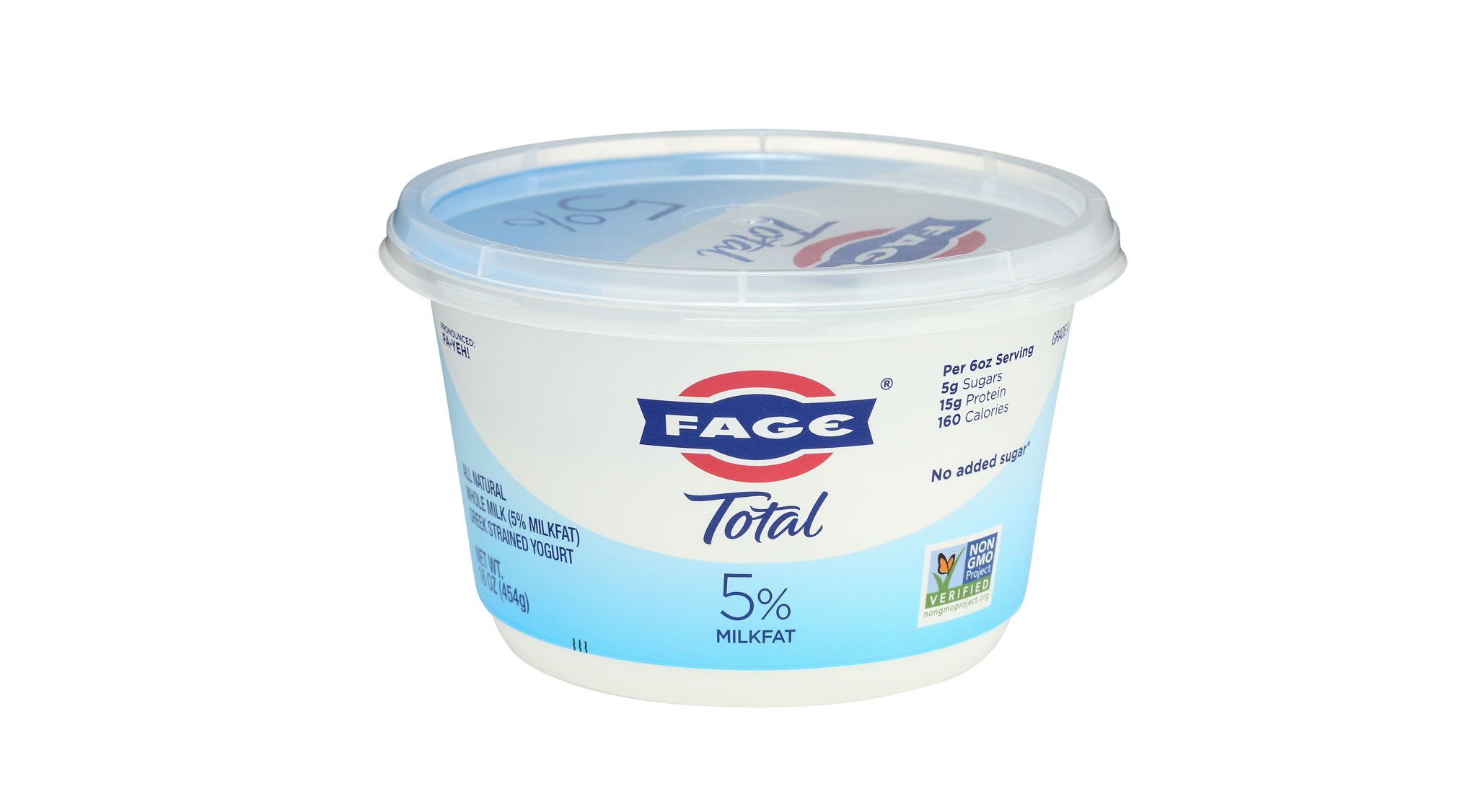 How They Change The Game:

I eat yogurt pretty much every day. Not only is it a quick and easy snack, but it is also a great way to get a solid serving of protein. This one from Fage is both rich and creamy, made with live active cultures. Because of all of the protein in there, the calorie count is higher than other yogurts, which makes it more of a meal. Having a stock of these in the fridge is a good call for anyone with a stacked schedule.
TRAIL MIX
THE LOW TIER: Kirkland Trail Mix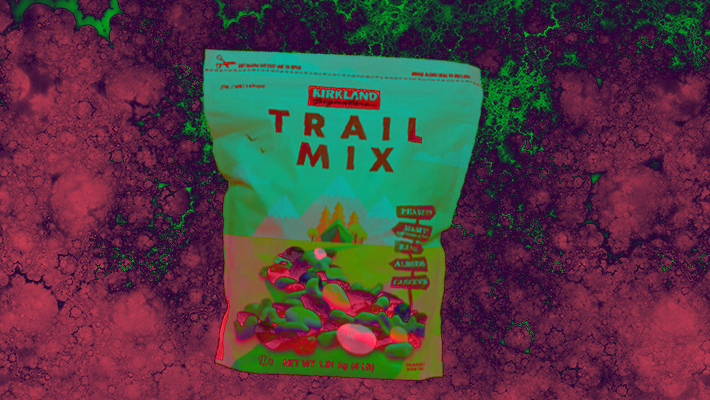 I understand why there are a lot of people who believe that chocolate makes trail mix better, but I just can't get behind it. Every meal we have throughout the day shouldn't need sugar-coating to make it taste good to us. For some, this means deprogramming the habits that were developed when we were children, and the first step is taking candy out of trail mix. This bag from Kirkland isn't the only culprit, but along the sheer size of it is just asking for overindulgence.
If you are looking for a healthier pick that doesn't sacrifice the taste, try making your own at home or pick up the still-delicious option below.
THE LEVEL UP: Back To Nature Harvest Blend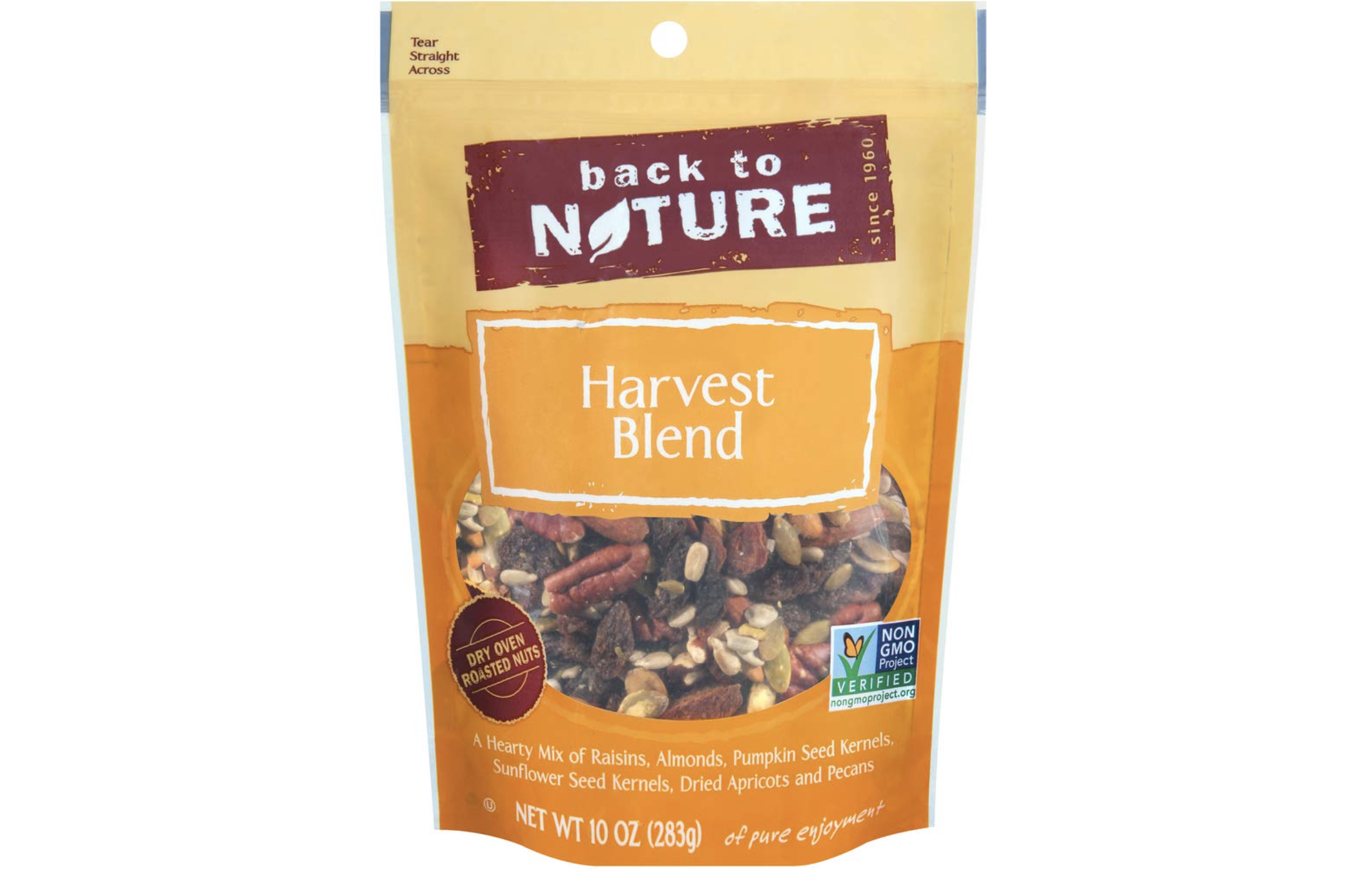 How They Change The Game:

There is no more elite fuel for a long day of activity than a good batch of trail mix. There is no added sugar or salt in this product, but more protein than other options. The chocolate is dropped for more grounded treats like almonds, raisins, sunflower seeds, pecans, and dried apricots. Doesn't take more than a handful of this to give you the spark you need to get the next task done.
PROTEIN BARS
THE LOW TIER: PowerBar Performance Energy Bar, Peanut Butter
There are so many protein bars on the market, and when you are looking for a quick bite it's hard to read a billion labels before buying one. I have tried virtually all of them, and for the most part, many of them have about as much natural nutrition in them as in the wrappers. Sure if you are looking for an easy sugar boost they are fine, but you are better off eating a piece of fruit and then getting your protein another way.
If you are looking for a healthier pick that doesn't sacrifice the taste, I personally like this cleaner option below.
THE LEVEL UP: Go Macro Banana & Almond Bar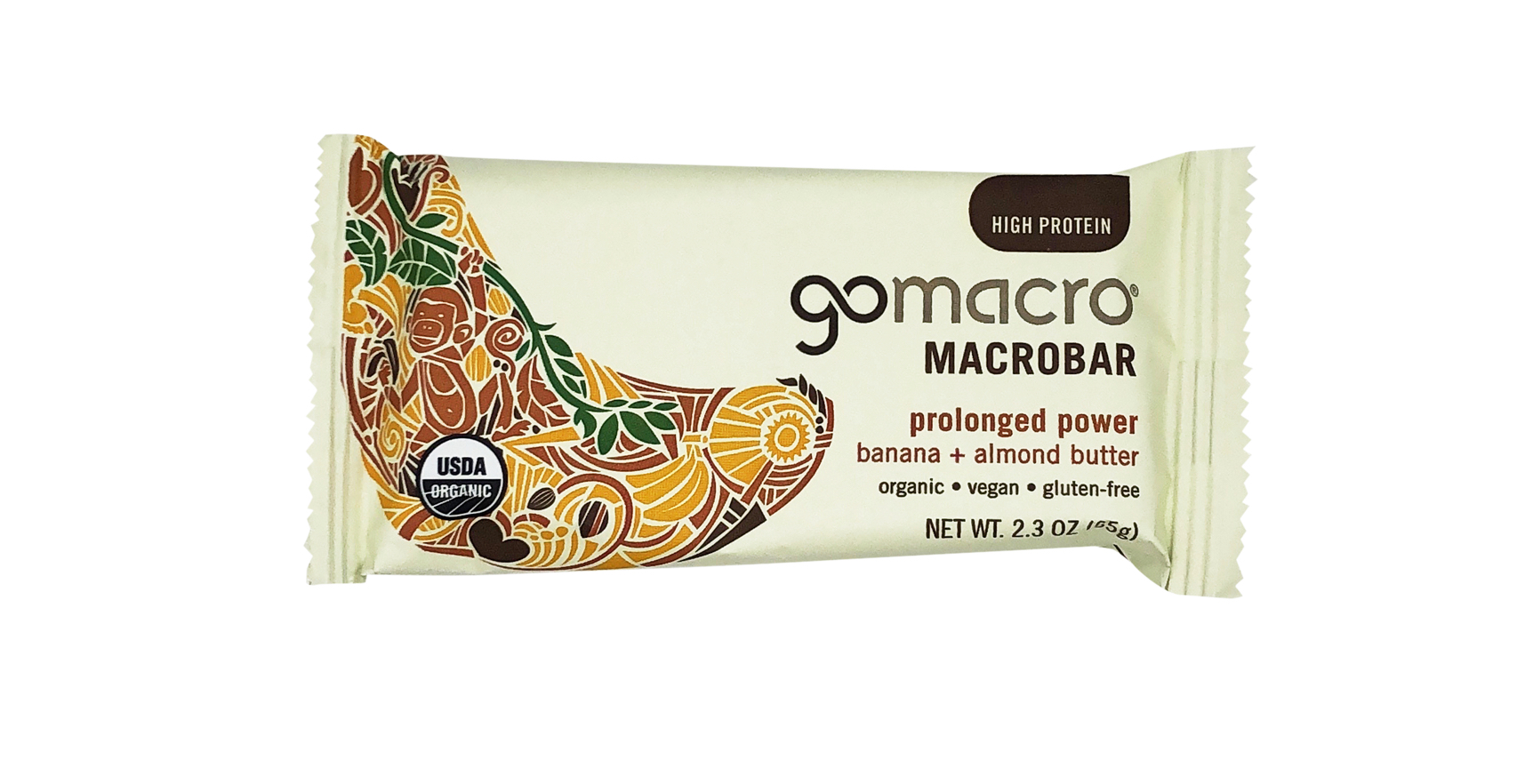 How They Change The Game:

Clean protein delivered in a tasty bar of almond butter and banana? There are so many protein bars on the market, but Go Macro's selection stands out amongst the rest. The flavor combinations (banana and almond butter being my favorite) put the standard chocolate or vanilla offerings to shame, and the ingredients are also far superior.