Lock & Key
Assuming you aren't already meeting your alcohol needs in powdered form, you might be in the market for a cocktail this weekend (we know Harrison Barnes is). With that thought in mind, we've decided to post one craft cocktail recipe each Friday.
Being that this weekend leads directly into the first official day of summer, we asked Ronald Patric of Lock & Key, a speakeasy in Los Angeles, to share something bright and crisp. He calls the drink the "Copacetic Twist" and makes it with gin, grapefruit juice, lime juice, grapefruit liqueur, and muddled basil leaves.
Here's Patric's recipe:
COPACETIC TWIST
2oz Gin
1oz Grapefruit juice
3/4oz Lime juice
1/4oz Pamplemousse grapefruit liquer
1/4oz Simple Syrup
3 Basil leaves, muddled
Shake and double strain
Garnish with grapefruit twist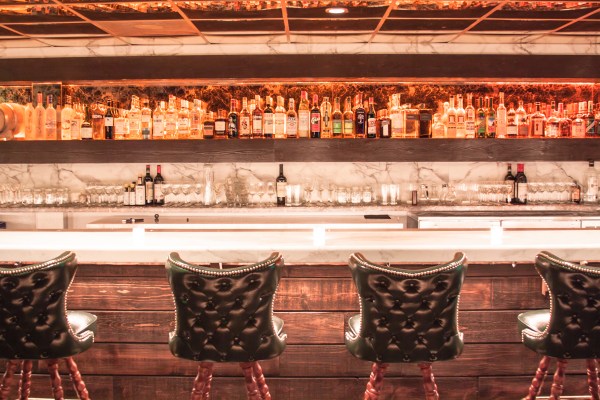 Lock & Key
If you're in LA, check out Lock & Key, where you'll find a prohibition-era vibe, friendly bartenders, and some smooth '90s hip-hop. Before you go, drop in on the Lock & Key website for live music and events.