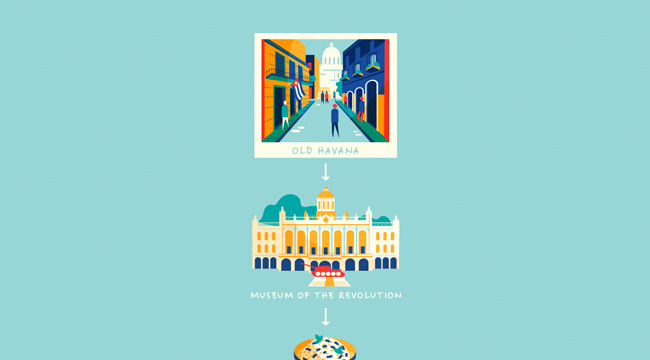 Travel can be a bit of a confuddling maze from time to time. One wrong turn and you might miss out on something great or, worse, end up eating in a shitty restaurant. More often than not, we have a short amount of time to spend in the places we've dreamed of and likely saved up to visit. So, we want to do it right and feel like we've hit the big spots by the time we're boarding that plane back home.
Over at Expedia, they get that. They took 14 dope travel spots and boiled them down to a few minimalist pillars. Each one puts a small focus on can't miss opportunities for every type of traveler. It's an interesting idea — use minimalist design to highlight the minimum we should all be doing when we visit a city.
Why? Because those are the foods, sites, and experiences that make travel so damn special and unique. Basically, Expedia wants to show you how great and unique a place can be in "five seconds or less" or a single scroll of the mouse. Check it: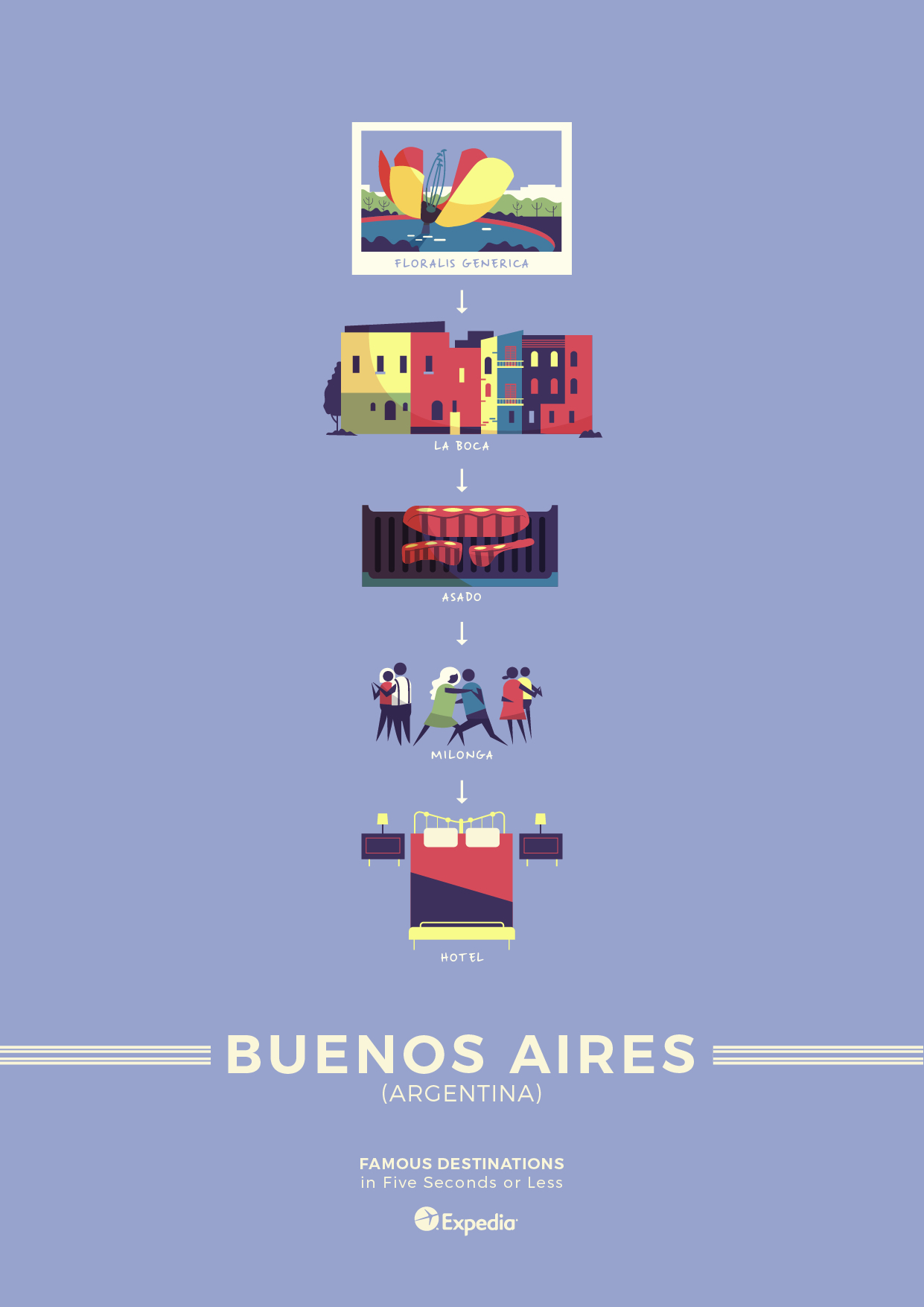 It works because once you get these activities done, you're ready to dive deeper, go further, and grow more. Do these posters cover everything? No. That's not the point. They cover the feel of a place, the flavors, and the must-sees.
That's okay sometimes. Not every trip is going to be a perfect cacophony of unbridled bliss. Sometimes it's the small things that that place does well that'll last in your sense memory for decades to come. And that's what they've captured in these posters.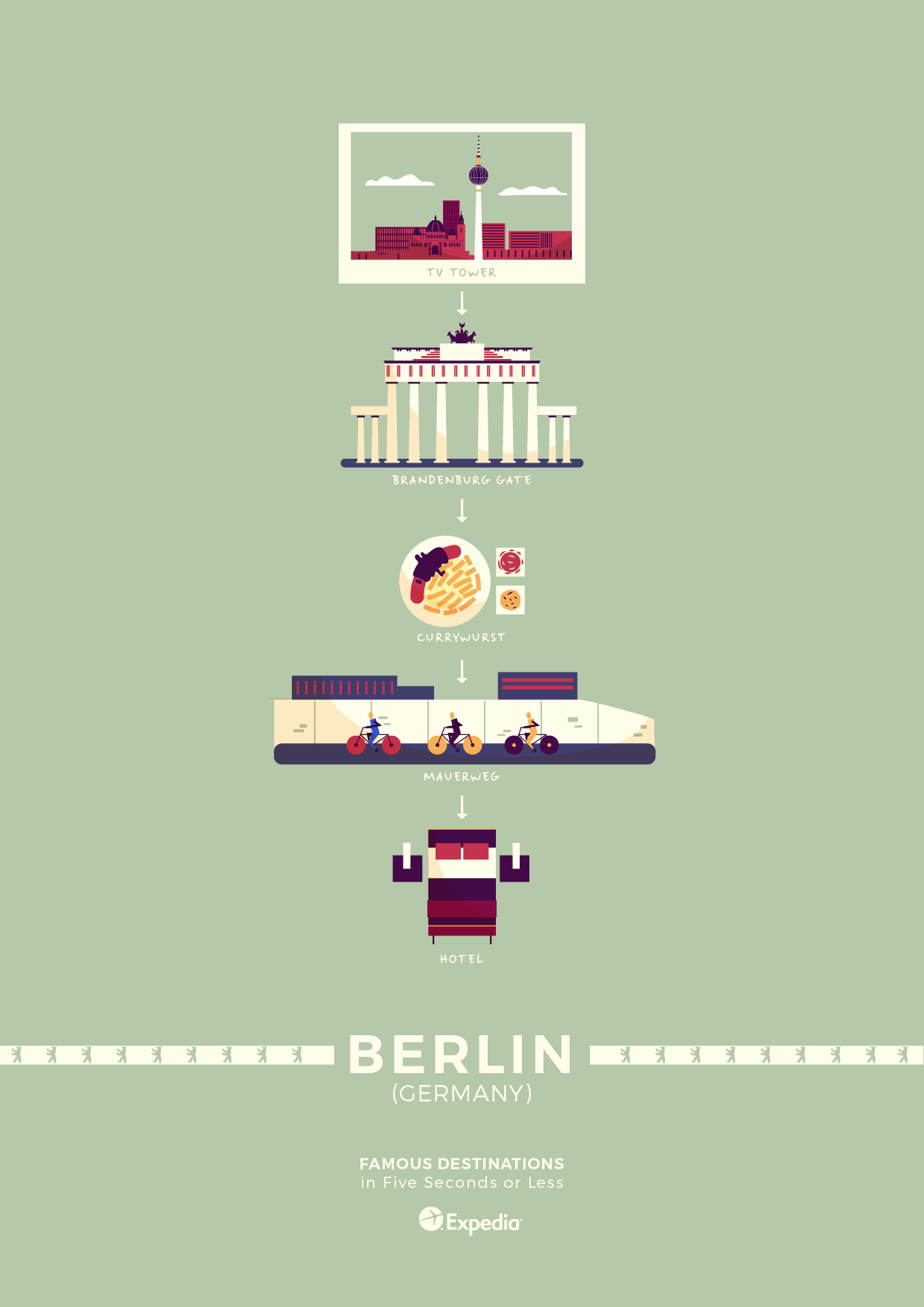 It's a nice reminder, from a big travel company, that not everything has to be over-the-top or a mystery. Sometimes the best things in life — and travel — are the foods, places, sites that we all know and love. Maybe that's what makes a place great.
Also, Expedia included a peameal bacon (English bacon rashers) sandwich as the must-eat for a day in Toronto, which is 100 percent correct if you ask us. No trip to Toronto is complete without dipping into the St. Lawrence Market and getting that sandwich. Whether you ride hard for Carousel Bakery's peameal bacon or Paddington Pump's peameal bacon is up for you to figure out when you're there.


Check out the rest over at Expedia.ca.
Also check out Uproxx Life's Travel Guides for all your exploration needs!