I consider myself a bit of a festival connoisseur. I don't mean festivals with too many tents, too few Porta Potties, and a hundred thousand revelers strung out on Molly. Though that also has some appeal. I mean festivals that are ingrained into the fabric of a culture, but also welcoming to tourists. Like La Tomatina in Spain, or Holi in India.
And my all-time favorite among these is coming up. In fact, it's just a week away. It's called Songkran and it's Thailand's New Year's celebration. It's also right in the middle of the country's hottest month — which may explain the holiday's main event: a giant water fight.
Now, in general, water fights are joy-giving, fun-loving, celebrations of life — perfect for any montage on cheesy TV opening credits. But this water fight is special. First of all, it's huge. Businesses shut down. Streets are cordoned off. Massive pools of water are built so that no one runs out of ammo. Second of all, it's peaceful. Like blissfully peaceful.
That's no small task, considering the scale. I can't imagine a water fight in New York City feeling so chill. A Wall Street bro getting doused in his $800 suit? C'mon! In any major city in the U.S., a water fight of this size would lead to riots. Over the course of three days at Songkran — and I didn't miss a second — I literally saw one person get upset (when a tourist-bro with a high powered Super Soaker shot a young woman in the eye at point blank range). That was it.

Further evidence of how tranquil Songkran is? Another tradition is to buy chalk pellets (think of a meringue made of mud), mix them with water, and smear them on the faces of other revelers. This references (albeit loosely) the Thai monks who mark their New Year's blessings with chalk. Can you imagine people in L.A. or Chicago approaching one another and smearing each other's faces with mud? I hesitate to draw huge cultural conclusions from a single festival, but I think it's fair to say that these traditions reveal a less aggro national psyche.
But the real reason why I think Songkran is the best festival on Earth is because it forces you to be spontaneous and adjust on the fly. One night in Bangkok, after a whole day of water fighting, my then-girlfriend wanted to go to the movies. We'd been on the road for nine months and she was craving a few creature comforts — also, Bangkok has awesome movie theaters. We got dry, dressed, and hopped in a tuk tuk.
Just as we neared the theater, someone ran up to us at a crosswalk and dumped a whole bucket of water on our heads. We were soaked to the bone and shivered through a two hour movie. But as I shivered, I also laughed. Because that's the true beauty of Songkran. It teaches you to embrace the moment. It reminds you to accept situations and adapt to cultures. It's the ultimate "just go with it" holiday.
And it's insanely fun.
Songkran will be celebrated from April 13 to 15 this year. Last minute tickets to Thailand for a 10 day trip spanning the festival are going for $630 from Los Angeles and $620 from NYC. You'll never find tickets from the U.S. to Thailand for much cheaper than that.  
If that doesn't sell you, check out these photos! 

https://www.instagram.com/p/BCqVtA3MjNW/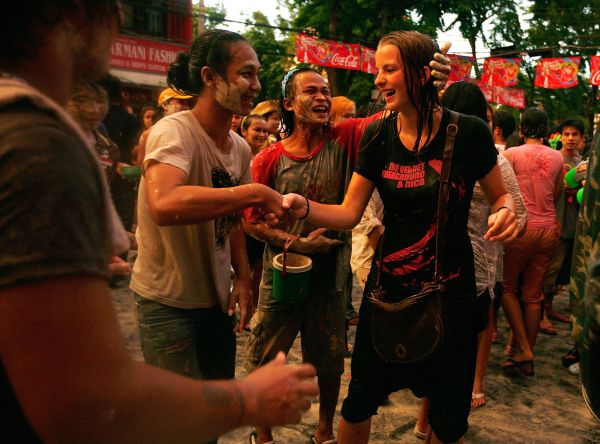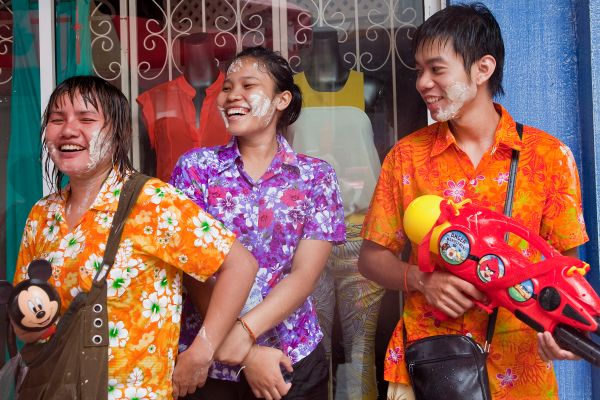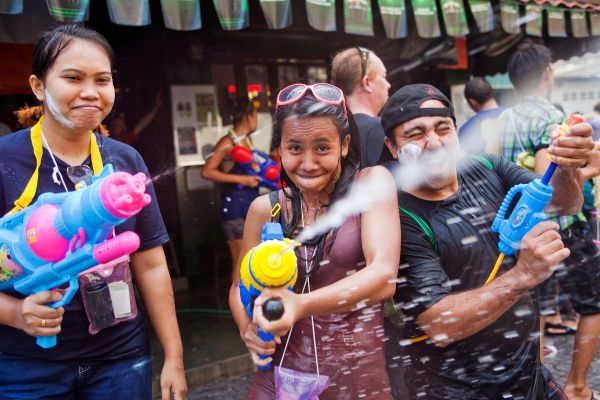 https://www.instagram.com/p/8YwvYQuseW/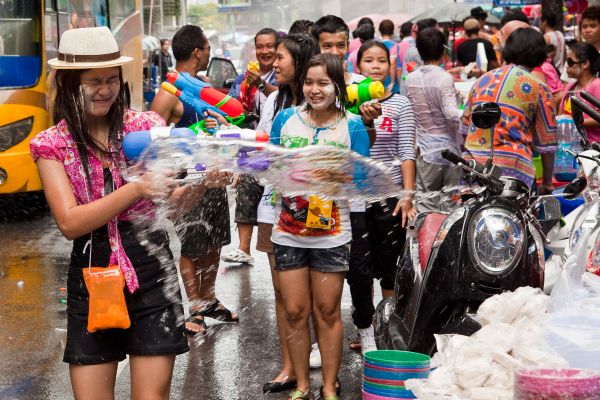 https://www.instagram.com/p/-ICtbeOM1N/

https://www.instagram.com/p/BAXEd4IB28b/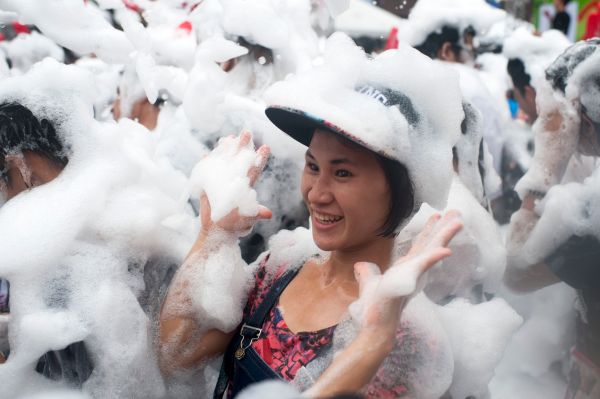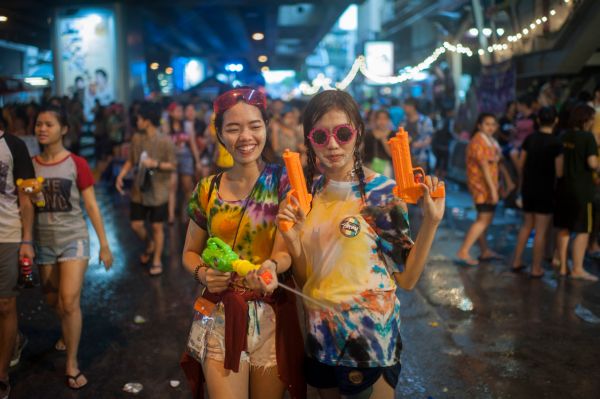 https://www.instagram.com/p/BCca6xRIcZ7/