Taco Bell is pretty sneaky. The brand is constantly shifting its menu around, adding new things, and ditching classics only to bring them back. And you know what? It works. As frustrating as this strategy is for a consumer, Taco Bell always seems like it's doing something fresh and it makes each menu change feel like an event. This is why we were psyched when Taco Bell announced that its Grilled Cheese Burrito would be joining the menu as a permanent staple, where it belongs.
But that's not the only new thing at Taco Bell this month, the brand has also teamed up with the delicious hot sauce brand Yellowbird (a favorite of Sean Evans) for a new spin on their Nacho Fries. And for breakfast fans, Taco Bell is also experimenting with a Breakfast Crunchwrap. The latter dish deserves its own review (it's coming), but since the Grilled Cheese Burrito and Yellowbird Nacho Fries are more like menu remixes rather than altogether new dishes, we're going to hit those two first.
Let's eat!
Grilled Cheese Burrito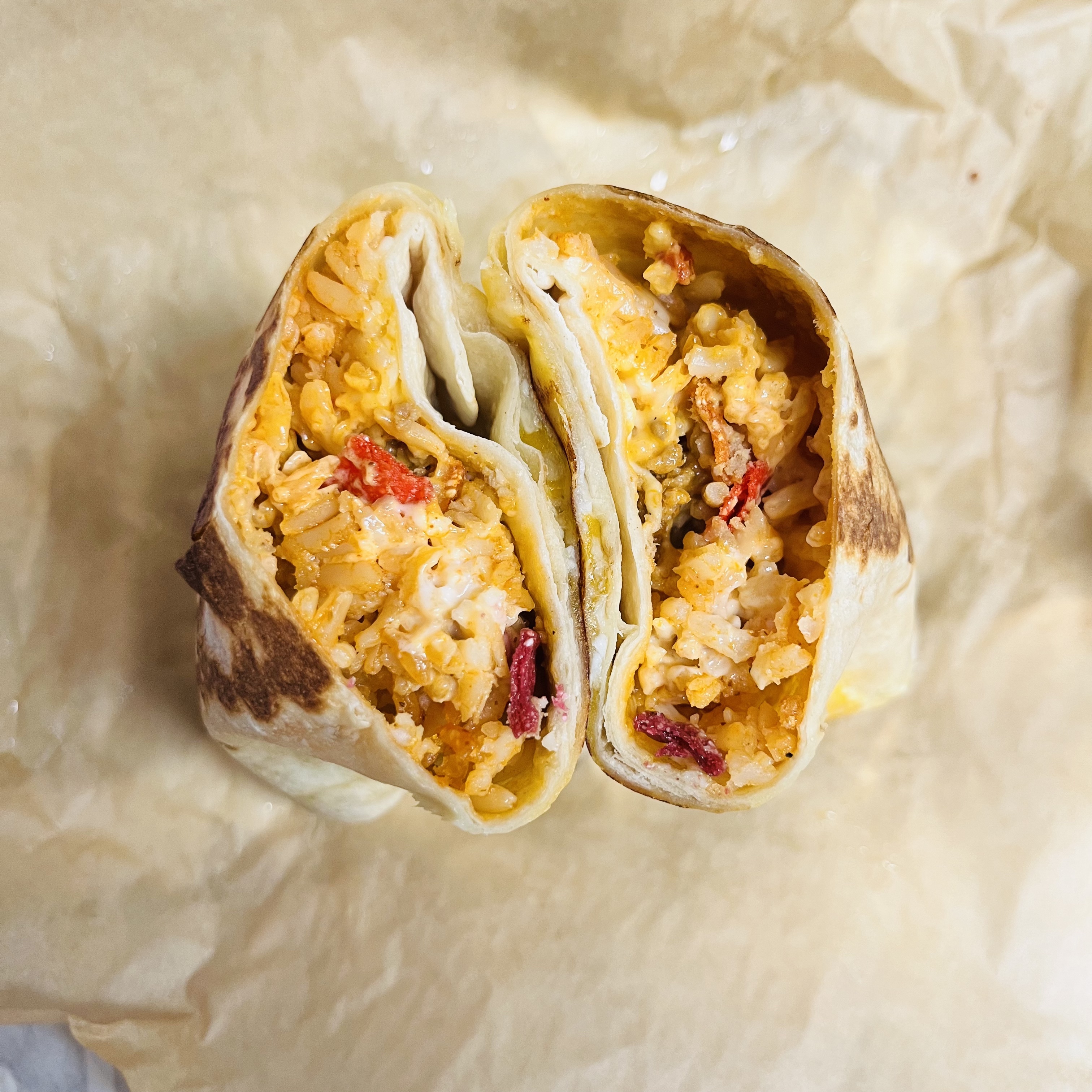 The Burrito:
The Grilled Cheese Burrito has long been a fan favorite and this month Taco Bell has finally made it a permanent menu option, which means now it's easier than ever to sub that ground beef out for steak. Don't do that.
Sure, it sounds like a great idea, who wouldn't want steak over low-quality ground meat? We get that, but if you've had Taco Bell's steak you'd know that it is some of the worst on the planet. It's rubbery and chewy as if it's been steamed. It's abhorrent. So we ordered the burrito the classic way — the only way you should order it if you want to enjoy your meal — with ground beef.
Inside this burrito are seasoned beef, nacho cheese sauce, a three-cheese blend, seasoned rice, sour cream, chipotle sauce, and crispy fiesta strips, wrapped in a tortilla that is grilled with a layer of cheese under one of the flaps (the burrito's best feature), adding just the right amount of texture to the soft flour tortilla.
Tasting Notes:
Altogether this provides a burrito with a great mouthfeel, it has a crispy and crunchy outer that makes way for an explosion of salty and savory flavors on the inside. The texture doesn't stop either, the crispy fiesta strips add an additional layer of crunch once you break through the surface and keep this burrito from ever getting too mushy, despite the soft ground beef inside.
As delicious as it is, I'd make a few changes. Namely, you don't need the cheese sauce. All it does is add an overly salty top note and a bit too much moisture for the burrito's own good. I'd sub the nacho cheese sauce for more of the three-cheese blend, which still has salt, but also adds a lot of creamy and nutty notes to the finished product.
The Bottom Line:
It's been added to the permanent menu for a reason, Taco Bell's Grilled Cheese Burrito is a top-five dish at Taco Bell.
Yellowbird Nacho Fries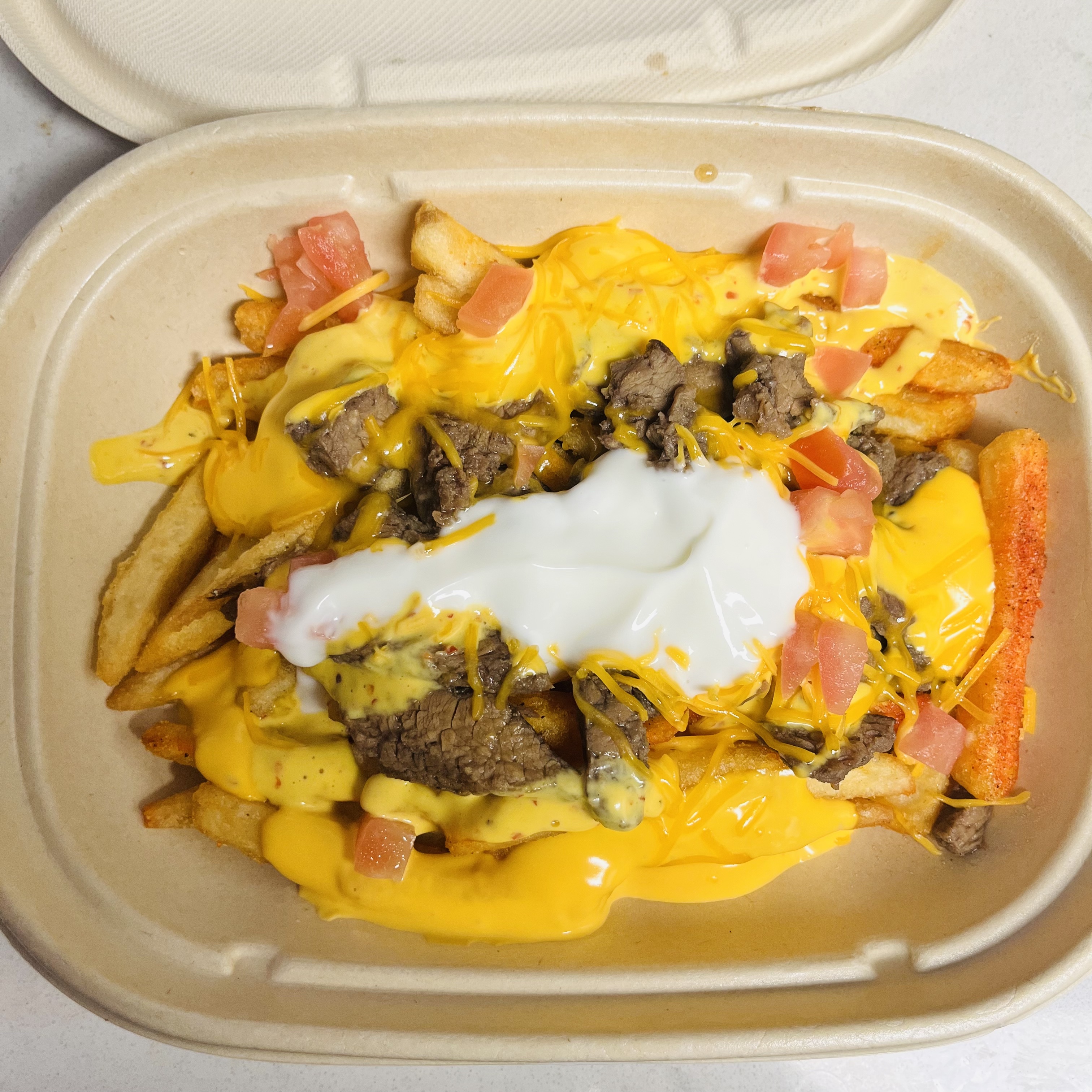 The Nacho Fries:
I know this is going to be hard for Taco Bell fans to hear so brace yourself. Taco Bell has some of the worst hot sauces ever. I don't care if you ride hard for mild, hot, or diablo, it's all watery garbage and an insult to hot sauce everywhere. I'm not just saying that as a person who has access to many great taquerias that serve premium salsa either. I'm saying that as someone who just last week tried 62 different fast food sauces in one sitting. 62! And not a single Taco Bell sauce reached the top 30.
All of that is to say that this new Yellowbird collaboration remedies one of Taco Bell's greatest weaknesses. On a bed of delicious crispy fries, you get steak (sub for beef), tomatoes, sour cream, nacho cheese sauce (ugh), cheese, and Yellowbird sauce.
Tasting Notes:
Each forkful ignites your tastebuds, adding a citrusy habanero pepper heat to a salty mix of flavors that finishes with a zesty tang. The more you eat this dish, the more the heat builds. About five forkfuls deep, my whole mouth was tingling and my salivary glands had kicked into overdrive. That Yellowbird hot sauce helps to make this dish all the more addicting than it already is. This is the hot sauce that Taco Bell deserves.
The Bottom Line:
Taco Bell's Yellowbird Nacho Fries are essential eating. This dish is only available for a limited time, so you don't want to miss it because who knows if you'll ever be able to enjoy Taco Bell with a hot sauce this good again. Just be warned, it might forever change the way you taste Taco Bell's stock hot sauce.