I started traveling to Northern New Mexico about five years ago. I wasn't really sure what to do there, I just had a feeling it was a place I would connect with. From the minute I entered the state, I knew my instincts had been right. "The sky's just different there," you'll hear everyone who's ever visited say. And it really is.
The sky, the land, the people, the food — it's truly… magical. Mystical even. "The land of enchantment" might be the most fitting state nickname I've ever heard.
Northern New Mexico, specifically, is my favorite long weekend destination. An easy drive from my home in Colorado, it provides a welcome respite from the hustle and bustle of Denver.
There are nearly infinite places to explore and things to see in the northern portion of NM, but the places I'd start with are Taos and Santa Fe — with a couple of detours in between. Check my guide to the two stunning towns below!
PART I: Eat
The food in New Mexico is an integral part of the experience. There are eclectic and interesting spots on every corner. I can truly say I've never had a bad meal.
In Santa Fe, I always stop at Chocolate Maven Bakery and Cafe for breakfast or brunch. The cafe is small and charming, with a glass panel that looks into the bakery side. It feels like you're stepping into a secret. A cozy little secret with amazing eggs benedict.
For lunch, I recently discovered
Tesuque Village Market
. The atmosphere won me over right away and the food didn't disappoint. Get the pork ranchero enchiladas or any of the New Mexican specialties that come topped with green chilies.
In Taos, I always stop at World Cup Cafe for a cappuccino and Antonios for lunch or dinner. The Chile Relleno en Nogada is seasoned with pear, walnut brandy, and raisins and is famous through the state. My favorite breakfast burrito on earth comes from Bode's General Store in Abiquiu.
PART II: Sleep
One of the reasons I started traveling to Northern New Mexico was the abundance of unique AirBnb's I found during my nightly scrolls through the app. I am always on the lookout for interesting abodes, and they are easy to find in this area.
I have stayed in domes, airstreams, yurts, casitas, and earth homes — all reasonably priced — in the area. From luxury to roughing it, there is a place for everyone.
Another great option is Hotel Luna Mystica — a vintage trailer hotel and campground right outside Taos Mesa Brewing. I've camped here and the location can't be beat.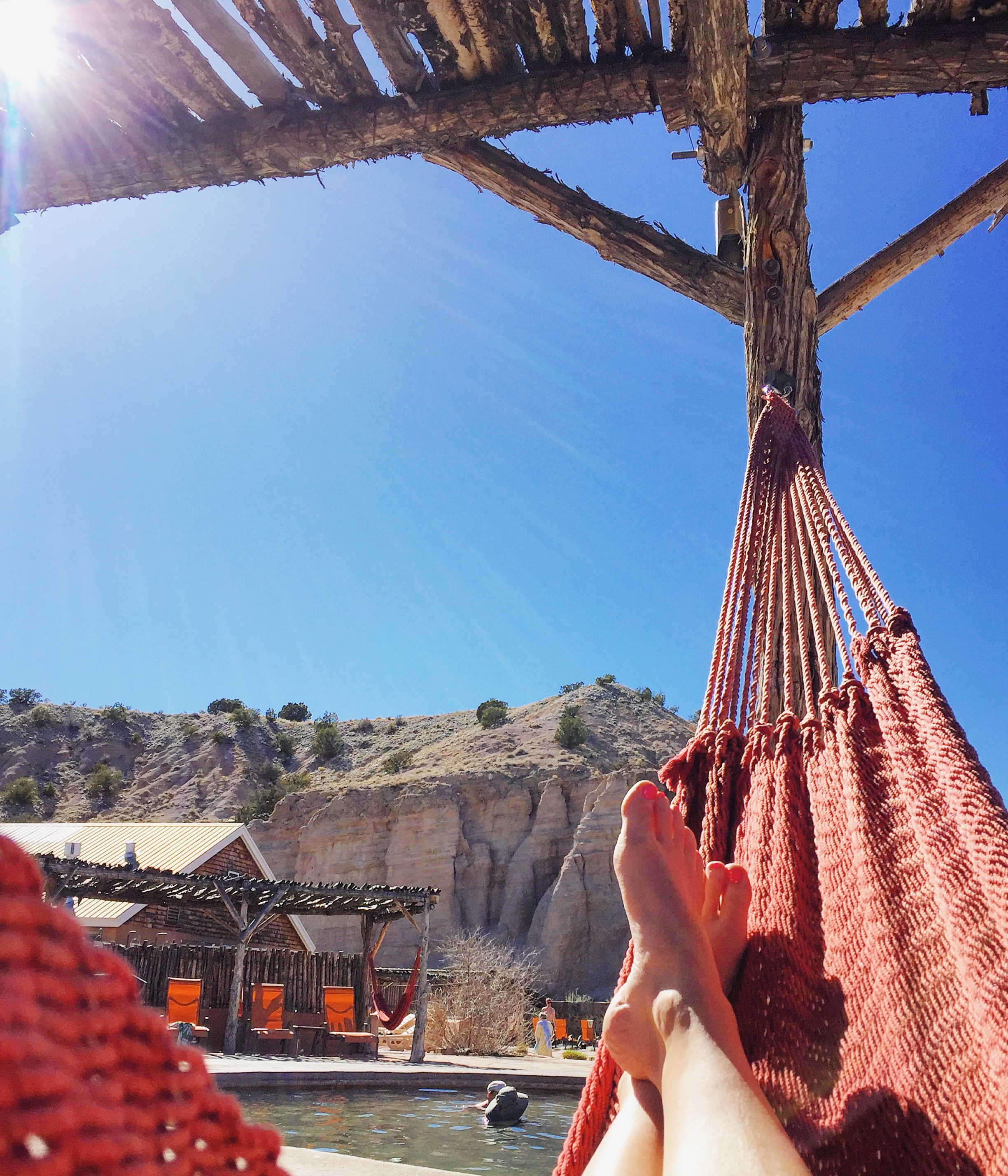 For the wellness traveler, there are plenty of hot springs dotting the New Mexican landscape — some with adjoining accommodations. Ojo Caliente and Ojo Santa Fe are luxurious options for soaking and relaxing. Ojo Caliente is my personal favorite, tucked into the a rock-side outside of Taos with multiple soaking pools.
PART III: Drink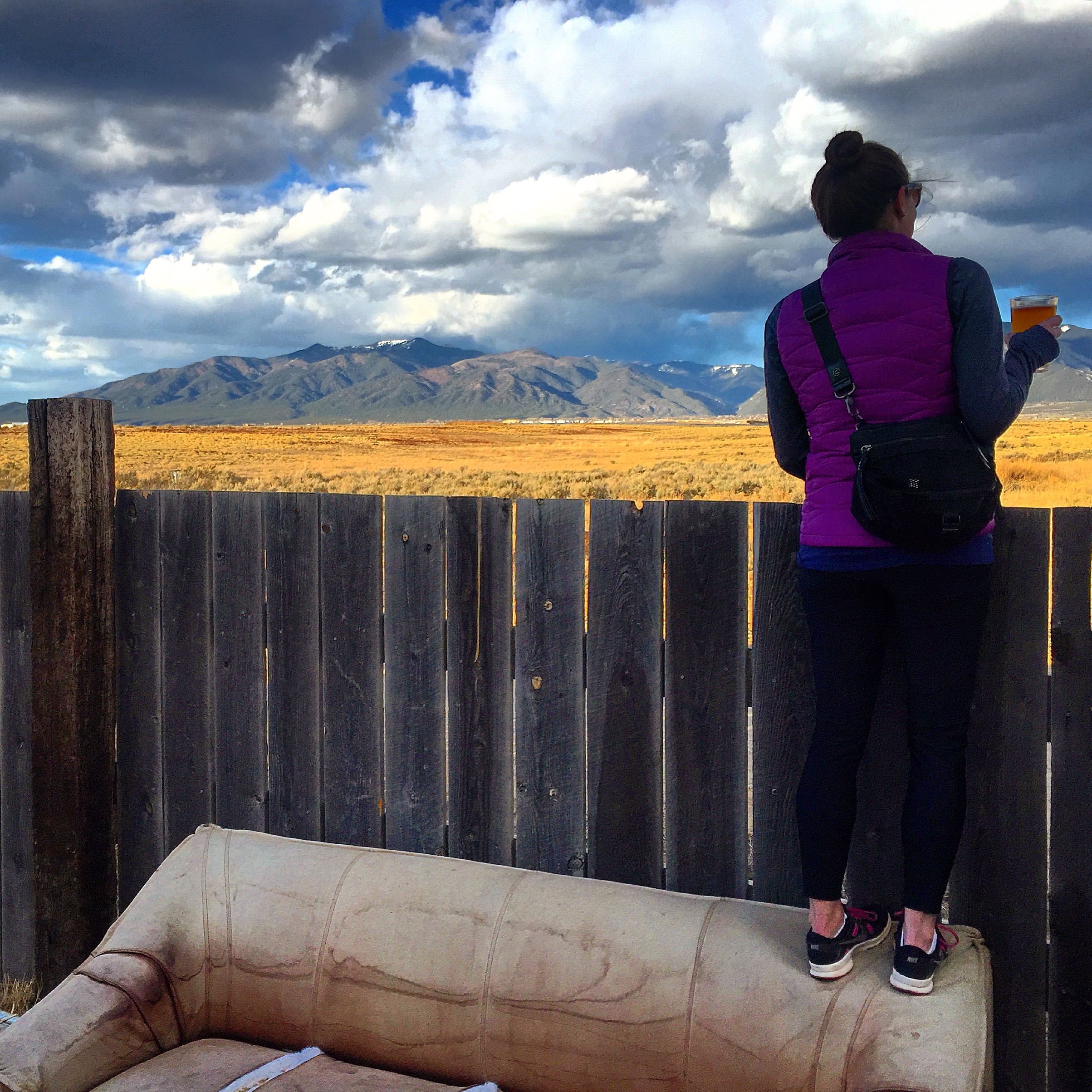 When I'm near Taos I always stop at Taos Mesa Brewing. The "Mothership" is currently closed due to fire damage, but the downtown taproom location is serving up brews and vibes.
Santa Fe Brewing is a staple in Santa Fe. While there are multiple tap rooms, the Beer Hall at HQ has a great mountain view and food options.
I recently explored part of the New Mexico Wine Trail and I have to say, as a frequent winery visitor, I was impressed. Throughout the state there are 40+ wineries on the trail, with many in and around the Taos and Santa Fe areas. Some of my favorites are Black Mesa winery and Casa Abril.
PART IV: Explore
There is so much to explore in Northern New Mexico. I have visited a dozen times and find something new every time.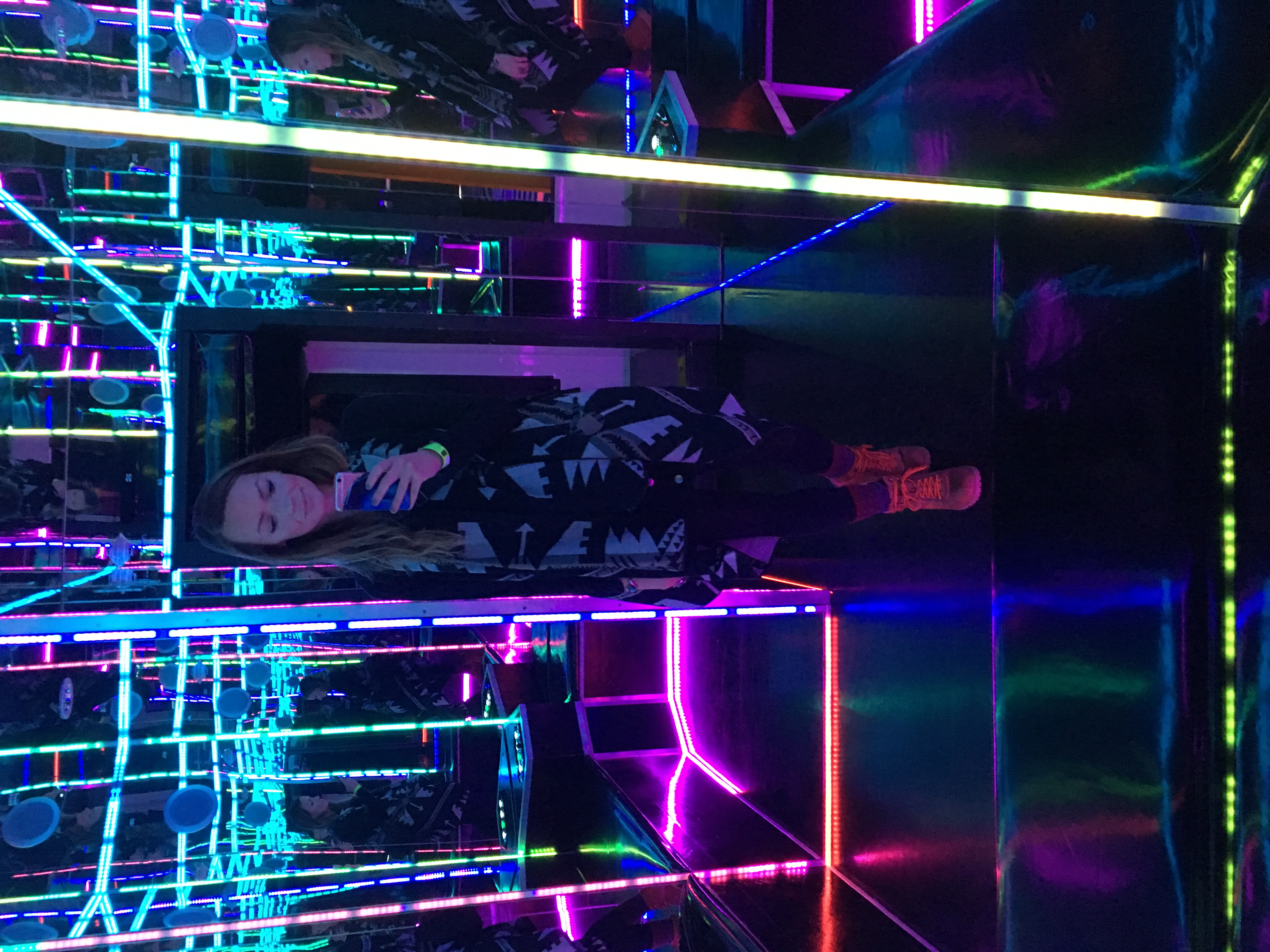 The obvious recommendation is the original Meow Wolf. An immersive art installation set in an old bowling alley, Meow Wolf is hard to describe until you see it for yourself. I was lucky enough to visit the first week they opened several years ago and had it nearly to myself. I've been back several times since and am just as in awe as I was the first time. It is an experience like none other.
Unless you've spent time in New Mexico you may not realize how many diverse outdoor experiences there are in the state. Many of my favorite outdoor recreation spots are in and around Abiquiu — which is about an hour northwest of Santa Fe and an hour southwest of Taos.
Ghost Ranch is just outside of Abiquiu, and was famously Georgia O'Keeffe's home and inspiration for many of her most famous works. There is a retreat center onsite with classes, museum and a horse stable. There is a campground and also day use for hiking. I recommended Chimney Rock Trail and Kitchen Mesa.
Plaza Blanca is another privately-owned recreation area that was an inspiration to O'Keeffe. The white rock formations are on the grounds of Dar Al Islam but they've opened the area to hiking, It is a truly otherworldly landscape.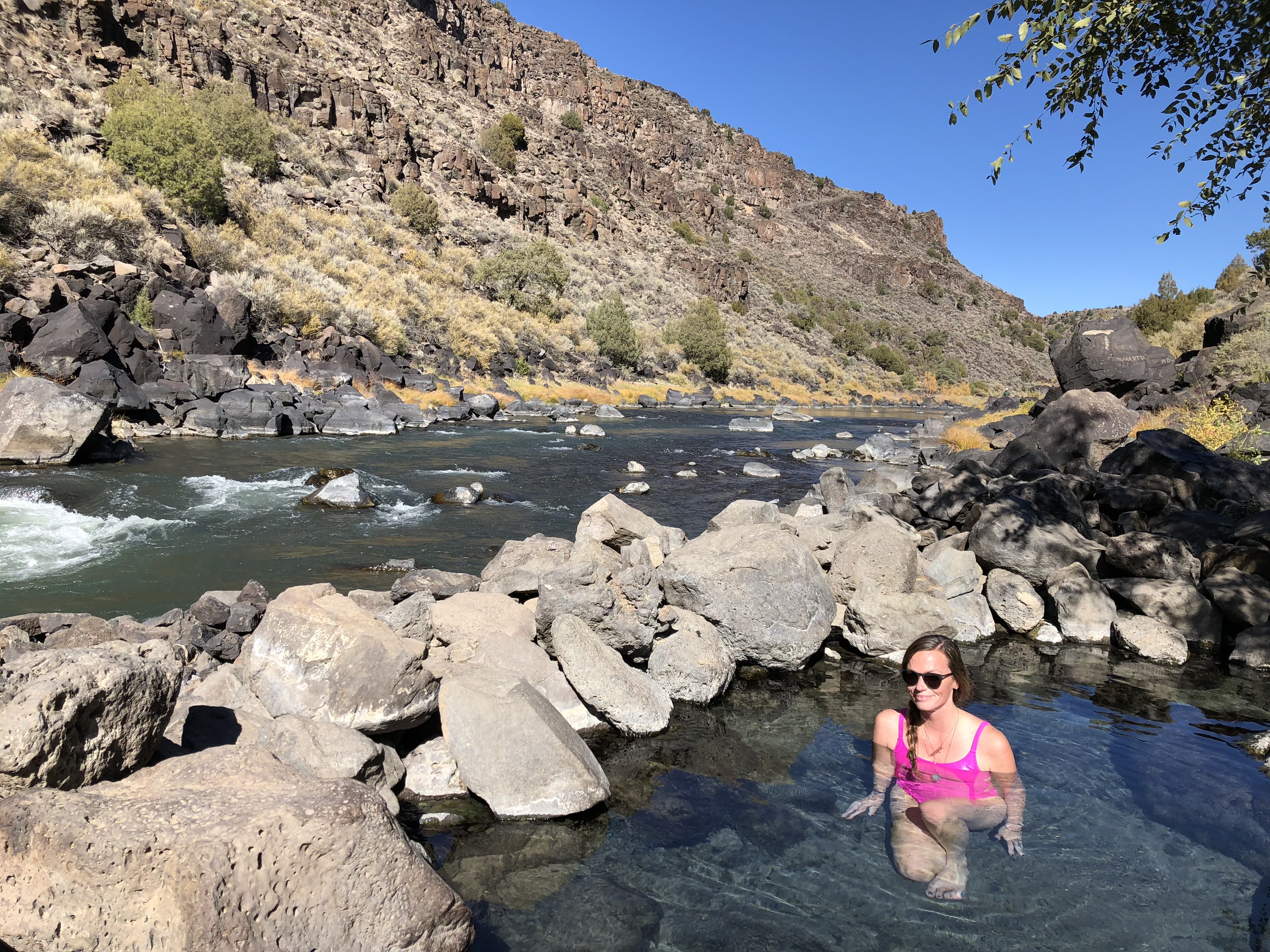 Around Taos you can take a dip in Manby Hot Springs on the Rio Grande or hike into the alpine to Williams Lake.
Drive between Taos and Santa Fe on the low or high road — stop in Chimayo — to take in the scenery and culture.