Sure, you can grab a nice bottle of tequila, and a few mixers, and spend an afternoon whipping up margaritas, palomas, and the like. But now that it's beginning to look (and feel) a lot like summer from Bar Harbor to Beverly Hills, who has the time? That's where RTDs (also known as ready-to-drink cocktails) come in. These pre-mixed, canned cocktails simply need to be cracked open, poured over ice (or sipped straight out of the can or bottle), and enjoyed.
The only problem is with these canned cocktails growing so popular in recent years, there are too many to choose from. To add to that, while many are well-made, flavorful, and balanced, others are syrupy sweet, generic-tasting, and downright awful.
To make your late spring and summer better, we decided to blindly taste and rank eight of the best tequila-based RTDs. And, since we assume you'd prefer to drink different kinds of cocktails, we selected canned ranch waters, margaritas, and palomas. Keep scrolling to see all the picks and learn how everything turned out.
Cutwater Lime Ranch Water
JuneShine Spirits Tequila Margarita
Ranch Rider Ranch Water
Tip Top Margarita
Post Meridiem Spirits Margarita
Cazadores Paloma
Crafthouse Cocktails Spicy Margarita
Golden Rule Margarita Original
Part 1: The Tasting
Taste 1
Tasting Notes:
The nose is slightly herbal, and fruity, with slight citrus aromas, but not much else. The palate is light, refreshing, and effervescent with lime zest, agave sweetness, and just a hint of hard-to-place tequila flavor.
From my notes: "Overall, it takes more like soda than a cocktail."
Taste 2
Tasting Notes:
Unlike many RTDs, this one smells like tequila right off the bat. Then it delves into key lime and a slight herbal quality. But it's clear the tequila takes the top spot. One sip and I could tell this was a real deal cocktail. It's a nice mix of warming, vegetal tequila, and tart, slightly sweet lime.
From my notes: "This is the real deal."
Taste 3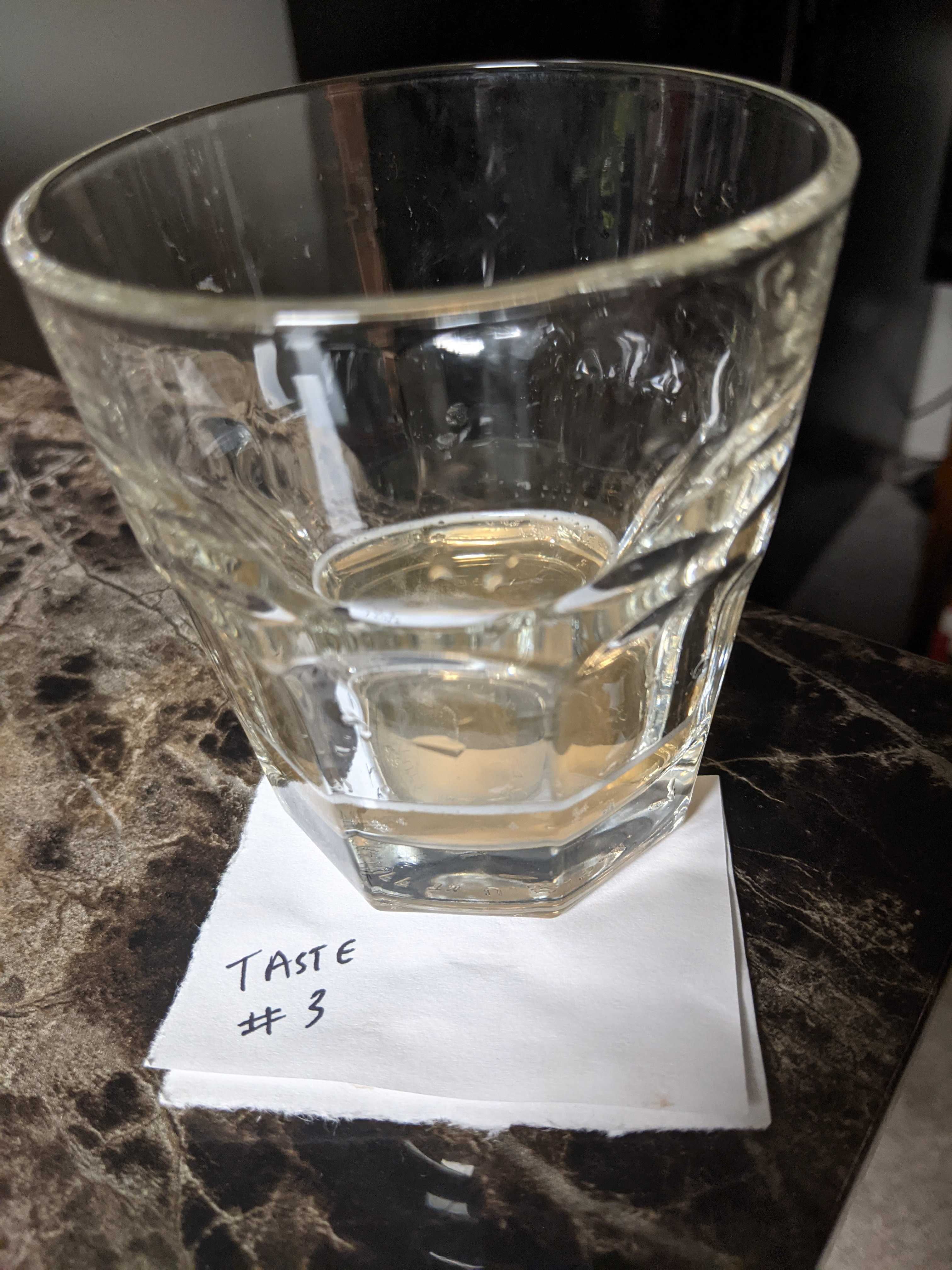 Tasting Notes:
This doesn't smell like a tequila cocktail even a little bit. It smells like I just cracked open a can of lemon/line soda. Really, that's it. Sipping it only added to the lemon/lime flavor with maybe some sugary sweetness and a very faint tequila taste.
From my notes: "Overly sweet and too one-dimensional for my liking."
Taste 4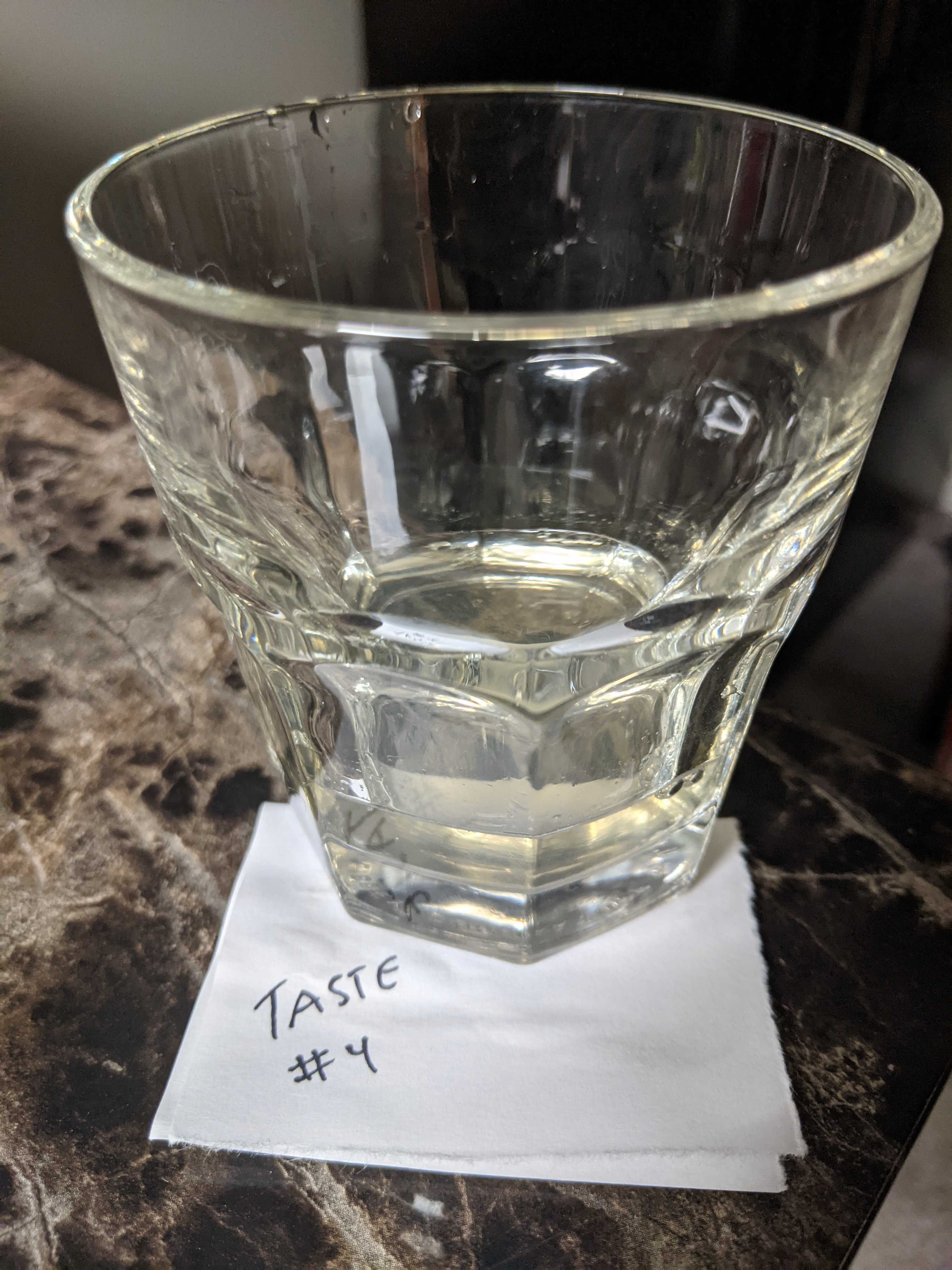 Tasting Notes:
The nose is classic margarita with bold aromas of vegetal sweet tequila, lime zest, tangerine pulp, and a light, herbal, earthy aroma. Drinking it revealed ripe orange, key lime, sweet, vegetal agave, warming tequila, and a slightly tart, salinity that brings everything together nicely.
Taste 5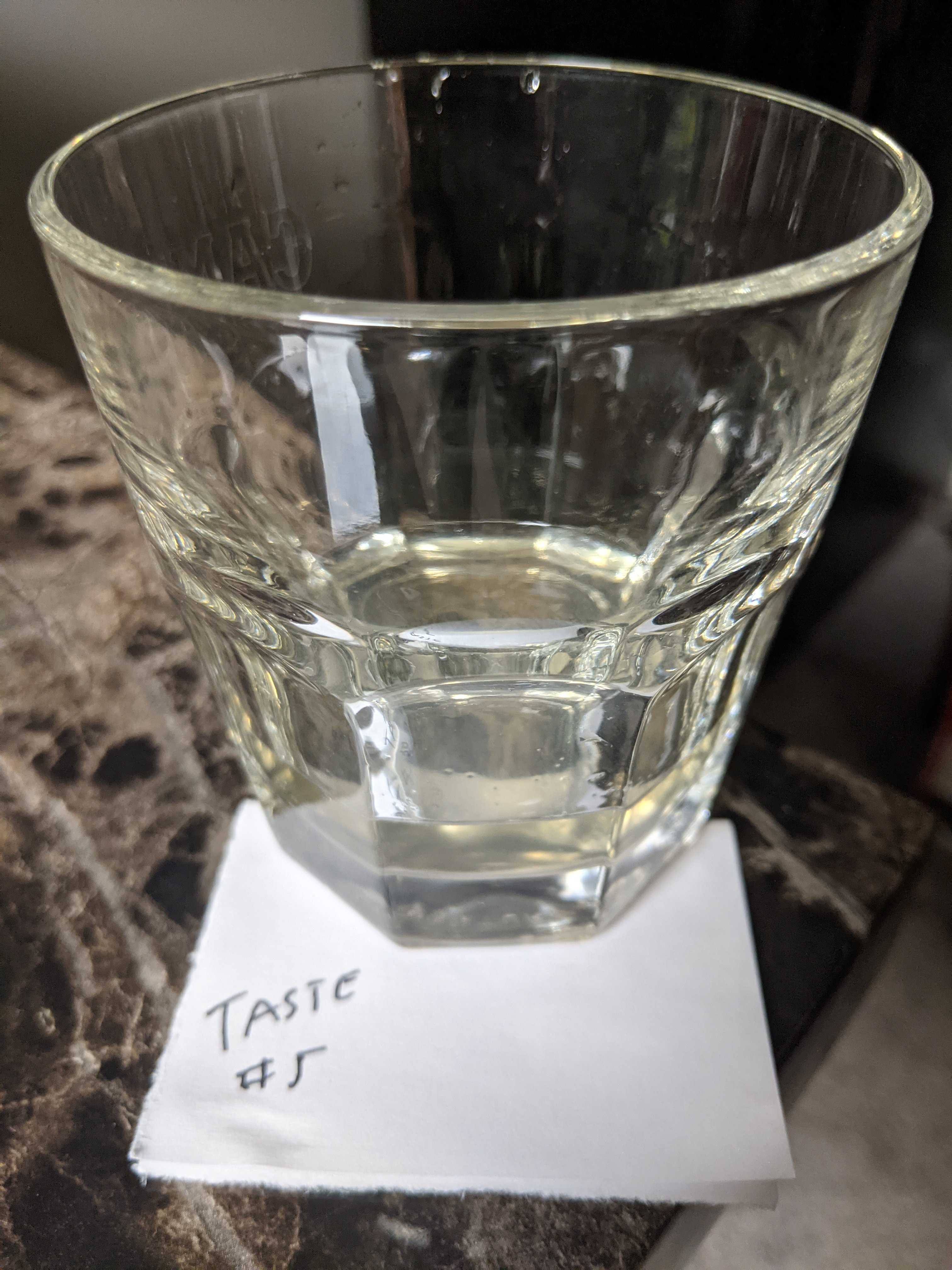 Tasting Notes:
Lime juice, grapefruit zest. slight vegetal notes and an herbal quality dominate the nose. The palate is loaded with tart lime, lemon, grapefruit, and a slight tequila flavor. There's also a slight smoky quality that adds another dimension to this RTD.
All in all, a well-rounded, easy-to-drink pre-made cocktail.
Taste 6
Tasting Notes:
There are notable aromas of fresh lime juice, sweet oranges, and just a hint of herbal, vegetal tequila. This definitely doesn't smell like a pre-made, canned cocktail. One sip only adds to that feeling as this is definitely boozier than most. Even with that, it's fresh, filled with lime juice, and other citrus flavors, and has a nice kick of vegetal tequila. Yet there's really no burn.
Taste 7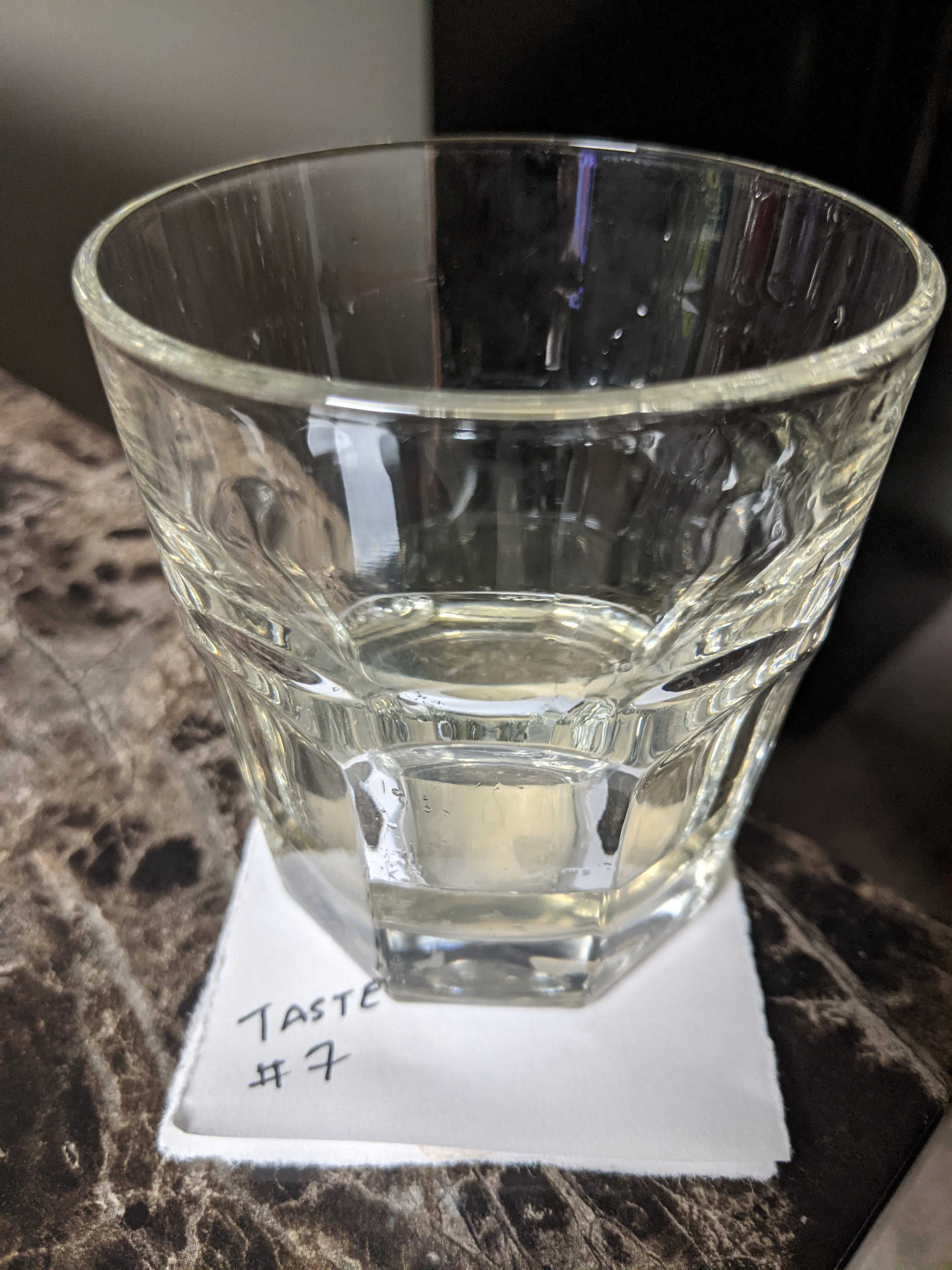 Tasting Notes:
This RTD smells like a classic margarita so I'm going to assume that's what it is and that's definitely a good sign. No fake, sugary smells here. Lime zest and a hint of agave sweetness are prevalent on the nose. Sipping it revealed more tart, slightly salty lime, and some other citrus flavors. Not sugary and sweet like some RTDS and that's a good thing, but the tequila is still rather muted and lost in the salt and lime flavors.
Taste 8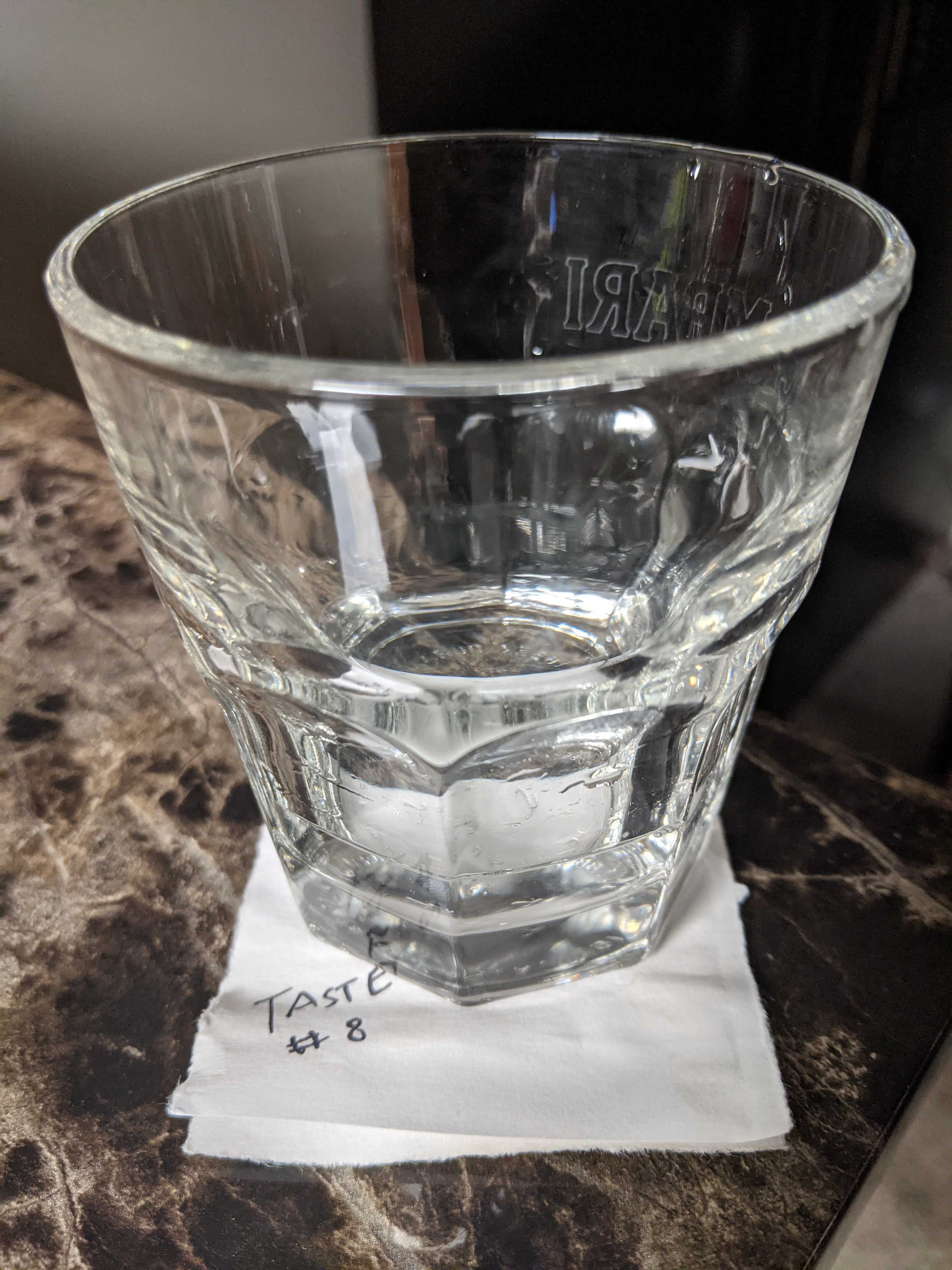 Tasting Notes:
There is a lot of fruit on this drink's nose. I noticed inviting aromas of lime zest, grapefruit pulp, and even some lemon. The palate follows suit with notes of herbal, vegetal sweet agave, lime peels, and more grapefruit. It's very refreshing, flavorful, and crushable.
From my notes: "What could be better on a hot day?"
Part 2: The Ranking
8) Cazadores Paloma (Taste 3)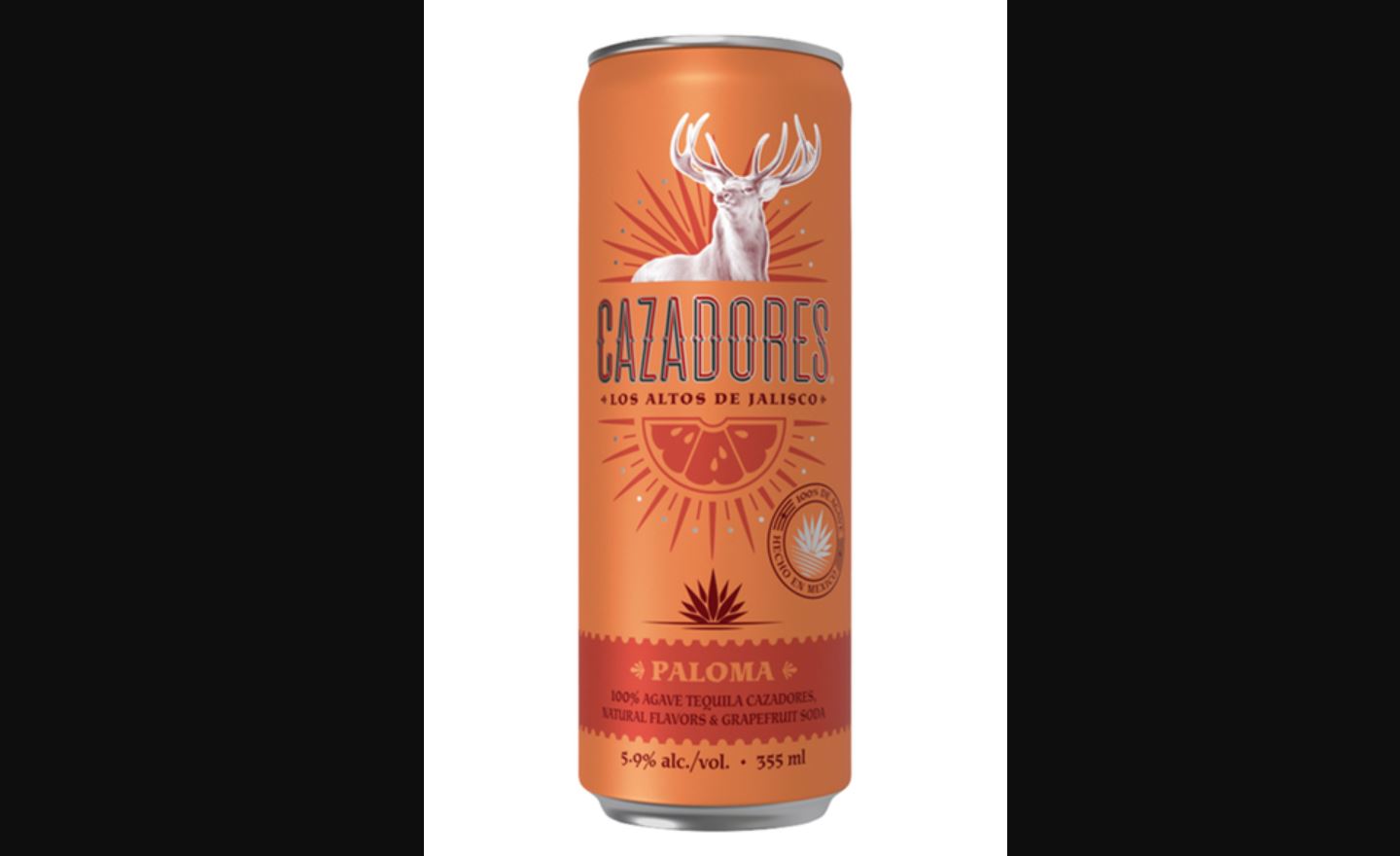 ABV: 5.9%
Average Price: $13.99 for a four-pack
The RTD:
Made with 100% Blue Agave tequila blanco from Cazadores as well as agave syrup for sweetness, this is a gluten-free, canned version of the popular paloma cocktail. Made with natural ingredients, this is a ready-to-drink, easy alternative to mixing your own cocktails at home. The difference is that it's much lower in alcohol than crafting your own cocktail. If you're good with that, drink up.
Bottom Line:
I shouldn't expect a 5.9% ready-to-drink paloma to be anything more than a sugary, sweet soda with a little bit of tequila flavoring because that's exactly what this is.
7) Cutwater Lime Ranch Water (Taste 1)
ABV: 5.9%
Average Price: $11.50 for a four-pack
The RTD:
Cutwater has made a big name for itself in the read-to-drink cocktail world in the last few years. Probably more so than any other brand. It makes a wide range of canned cocktails including its take on the classic ranch water. This low-alcohol canned cocktail features tequila, soda water, and lime.
Bottom Line:
Great ranch water is simple, refreshing, and highlights the tequila flavor when complemented with other flavors. This one is okay. It's just a little more generic tasting and low in alcohol than I'd prefer.
6) JuneShine Spirits Tequila Margarita (Taste 7)
ABV: 10%
Average Price: $12.99 for a four-pack
The RTD:
While some canned cocktail makers lower the ABV to the level of a beer, we appreciate a brand that gets a little crazy with it and doubles that. Cocktails aren't meant to be crushed like light beers and June Shine knows that. It's made with premium tequila, real organic agave juice, and other natural ingredients.
Bottom Line:
JuneShine Tequila Margarita is a decent example of an RTD done right. This isn't a cocktail in a can like some on this list, but it's also not a sugary mess either.
5) Crafthouse Cocktails Paloma (Taste 5)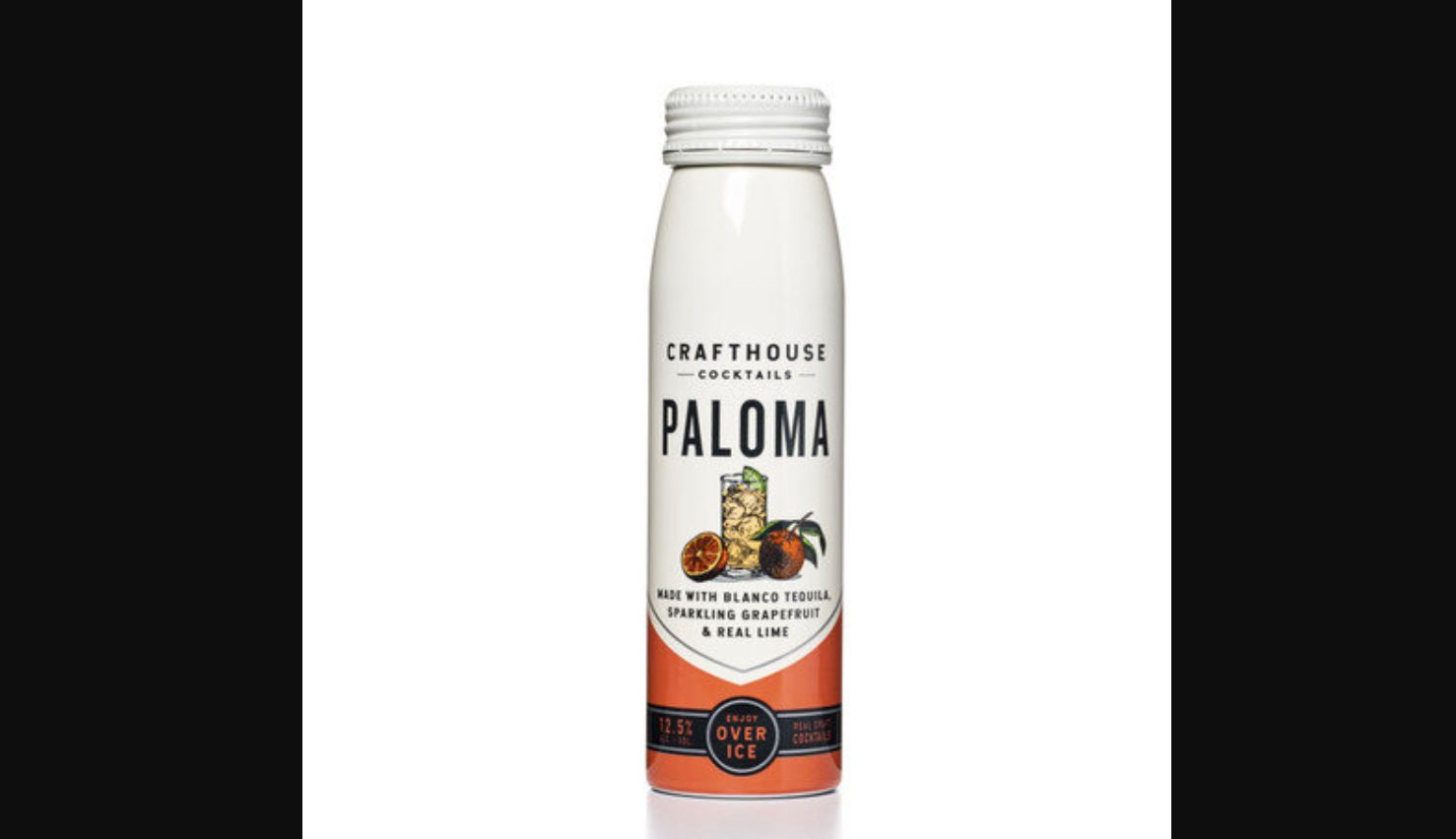 ABV: 10.6%
Average Price: $26 for a four-pack of 200ml bottles
The RTD:
It seems that many brands make overly sweet paloma RTDs and it's a real shame. Luckily, Crafthouse, one of the pioneers of pre-mixed cocktails, has a paloma worth drinking. It's 10.6% and made the right way with La Cofradia Tequila, lime juice, and sparkling grapefruit.
Bottom Line:
I'm not surprised Crafthouse Cocktails Paloma is a good example of an RTD.
I tried this years ago when it first came out and was impressed. I'm equally impressed today.
4) Post Meridiem Spirits Margarita (Taste 6)
ABV: 27.5%
Average Price: $3.99 for a 100ml can
The RTD:
This award-winning ready-to-drink cocktail is a potent 55 proof. Made with just three ingredients: silver tequila, orange curacao, and real lime juice, it's simple, well-balanced, bold, and deserves to be sipped slowly as it's an actual cocktail and not a sugary soda with a little alcohol in it.
Bottom Line:
It's probably not completely fair comparing a literal canned cocktail to low-ABV RTDS, but that's just too bad. They both technically fall under the same category. I can't help that the real thing just tastes better.
3) Ranch Rider Ranch Water (Taste 8)
ABV: 5.99%
Average Price: $12.99 for a six-pack
The RTD:
While it's clear I lean towards higher-alcohol content tequila-based RTDs, sometimes you just want something crisp, light, and refreshing. Ranch Rider Ranch Water fits that bill with simple ingredients like reposado tequila, lime juice, and sparkling water.
Bottom Line:
I was surprised to see one of the lower-ABV offerings land so high on this blind taste test ranking. But Ranch Rider's Ranch Water has the right mix of tequila and citrus sweetness without being sugary.
2) Golden Rule Margarita Original (Taste 2)
ABV: 27%
Average Price: $17.50 for a four-pack of 100ml cans
The RTD:
You can tell just by looking at this squat, little can, you're in for something special when you crack it open. This 27% ABV pre-made cocktail in a can is made with 100% Blue Agave blanco tequila that's mixed with the brand's own proprietary triple sec, and real lime juice.
Bottom Line:
There's a reason Golden Rule Margarita Original comes in such a small can (100ml). It's a real, potent, tart, zesty, tequila-fueled cocktail. If you want a legit margarita, but you're too lazy to mix it, grab a four-pack of these bad boys.
1) Tip Top Margarita (Taste 4)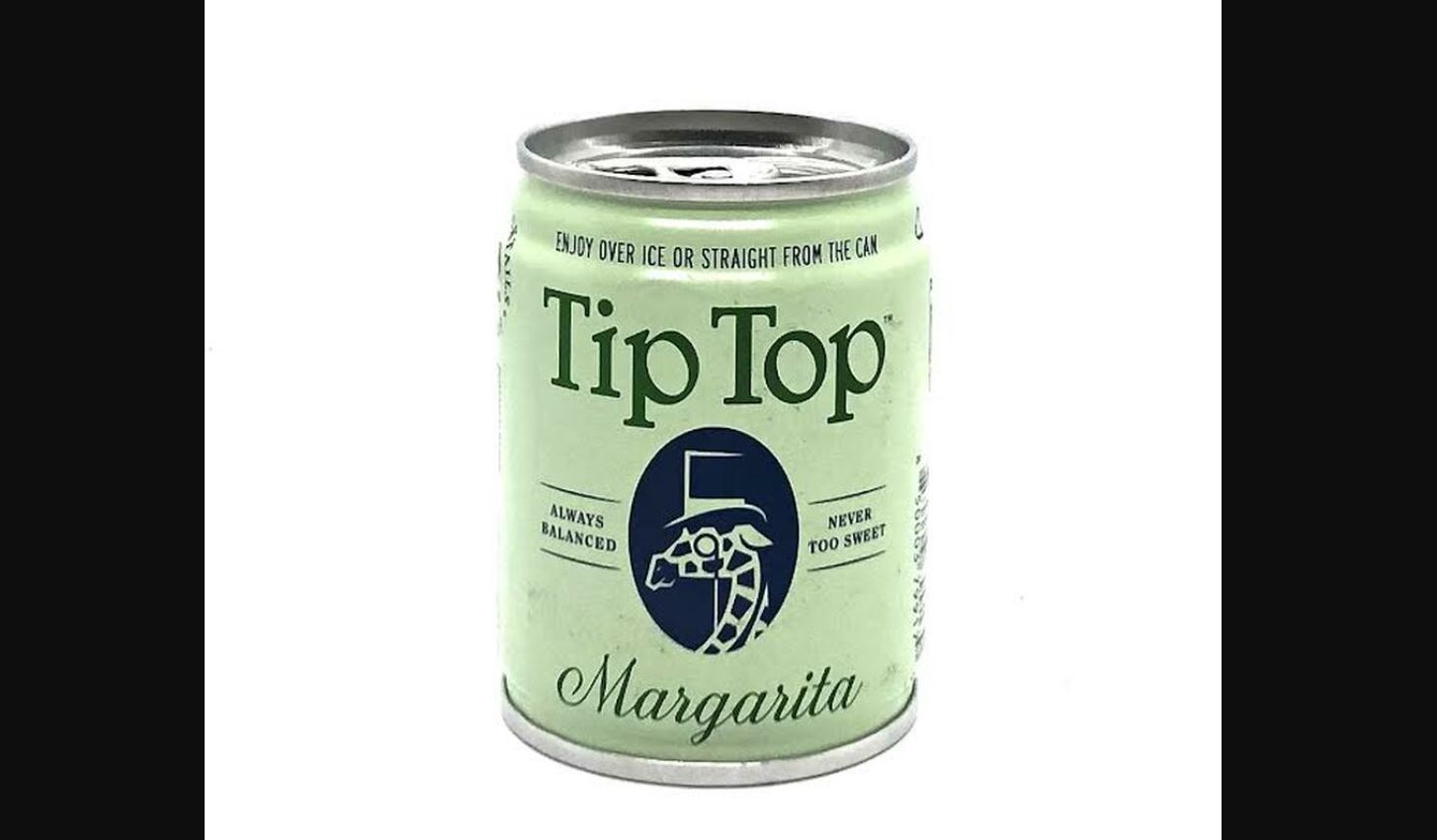 ABV: 26%
Average Price: $4.99 for a 100ml can
The RTD:
This 52-proof canned cocktail was created to be as close to a post-prohibition margarita as possible. This bold, potent combination of real tequila, orange liqueur, and lime juice was created to be cracked open, poured over ice, and enjoyed as close to the real thing you'd get at a bar as possible.
Bottom Line:
Honestly, it was a toss-up between Tip Top's Margarita and Golden Rule's for the top spot. Both are perfectly prepared, high-alcohol margaritas that are ready to be poured right into your glass. The one thing that Tip Top had that put it over the top was the slightly salty flavor that was reminiscent of a salted rim.
Part 3: Final Thoughts
When I blindly tasted these tequila-based RTDs, I realized that there are two different varieties: the low-alcohol crushable cocktails and the high-proof sippers. While the lower ABV drinks are flavorful, it's obvious I prefer the higher-ABV RTDS that taste like an actual cocktail slightly more. Most tequila drinks are easy to mix but if you're hosting a big crew and strapped for time, a lot of these do the trick nicely!