Among all the young people living on the road, there's a segment who are able to sustain their lifestyle because they work remotely. That means a lot of waking up early to find coffee shops with wifi and arranging travel calendars to accommodate meetings and deadlines. It's a hustle that isn't often visible in the colorful travel photos that fill Instagram accounts. Then there are vanlifers who eschew tech-world ties, finding work as they travel from place to place. Though this is a more traditional approach to life on the road, we just don't often get to hear about it.
Kit Whistler and JR Switchgrass have been crisscrossing the nation for over a decade in their van Sunshine, and they finance their adventures as they go. Believe us, these people know their way around a farm. But it all works as part of a larger philosophy they have deemed Idle Theory. Their approach has garnered them 154K Instagram followers and, among insiders, they are often looked at as thought leaders of the modern travel movement.
We spoke to the duo to learn more about this idea and how they practice it daily, as well as their top travel destination and how people have responded to their lifestyle. As you read, it's interesting to consider the role that work and idleness play in your own life, whether you live in a van or not.

Why don't you tell me about what made you decide to live and work on the road full time?
Kit: The first year that we hit the road was 2010. We'd been college students and were sick of using only our minds, sitting at a desk. Actually, our first impulse to hit the road was to go do farm work as we traveled. That was our goal of our first year on the road. We traveled up and down the west coast doing different group harvests.
JR: Basically, we wanted to get out and use our bodies and be in the natural world. We wanted to be in the world in a physical way. Getting into a van pushes you to do that because you have nowhere to go but outside. You're outside all the time, and you can use your physical body.
Were you in the orange bus at that time?
Kit: Yes, we were. We've had our bus Sunshine for 11 years now. We got it as a daily driver back in college, and we already had the bus. We just drove it around, and sometimes we camped in it on weekends. Since we knew we wanted to go, we just wanted to get out. It was more running away from something we didn't want in the beginning, and we didn't want a sedentary lifestyle. We didn't want to sit down all the time. We didn't really know what we did want, we just knew what we didn't want. We got into the bus we already had, and we didn't really do anything to build it out or anything. We just went for it. We didn't really know what we're doing.
JR: Let's say that's something we did a little bit in reverse. A lot of people dream and plan out their van and make it all pretty. And then the day they decide to go out on their trip, they find out they don't even like being out there. We did the complete opposite where we had a bus, so we got in and we drove away. We figured out the rest from there.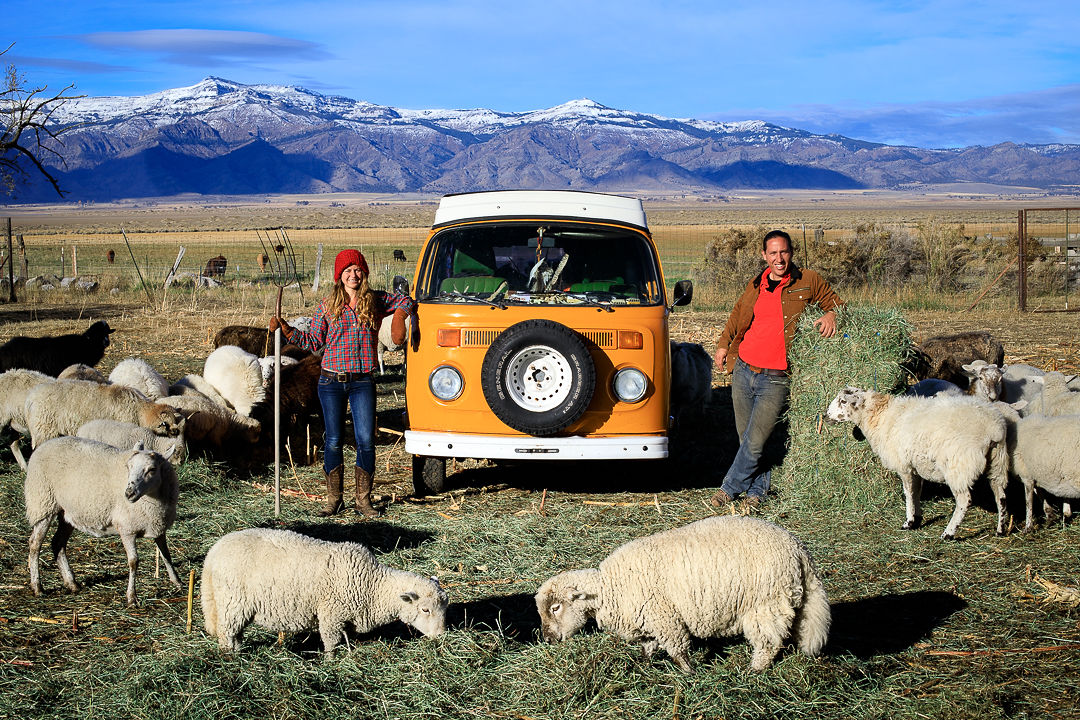 You guys have a pretty interesting sort of philosophy behind your travel, like can you tell me a little bit about Idle Theory?
Kit: As I said, the first year that we on the road, our goal was to work with our hands. As we progressed beyond that, we started to really wonder, "Are we what we do for work?" Because that first year, we kind of became defined as farm workers because that's what we were doing. So we spent some time saving up some money and then we went and spent an entire year continuing to travel and just did a whole bunch of nothing. In doing so, we came up with what I call, my "Idle Theory." It states there are three different types of time, and they're divided into work, leisure and idleness. Work is what you do to survive. Leisure is what you do out of joy because you love it. And idleness is doing nothing.
Our theory is that most people in the modern world don't spend enough time doing nothing at all. We spent a lot of time doing our work and doing things that we love, both of which are necessary and great. But all of us would benefit from spending time idling and doing nothing. We've taken that to an extreme where we spent years literally doing nothing and not working and not really even doing leisure activities and just sitting there. And you can do an action like walking, but you're doing it without purpose. That's what our definition of idling is. We do a lot of things without purpose and urge others to do the same whether they travel or not.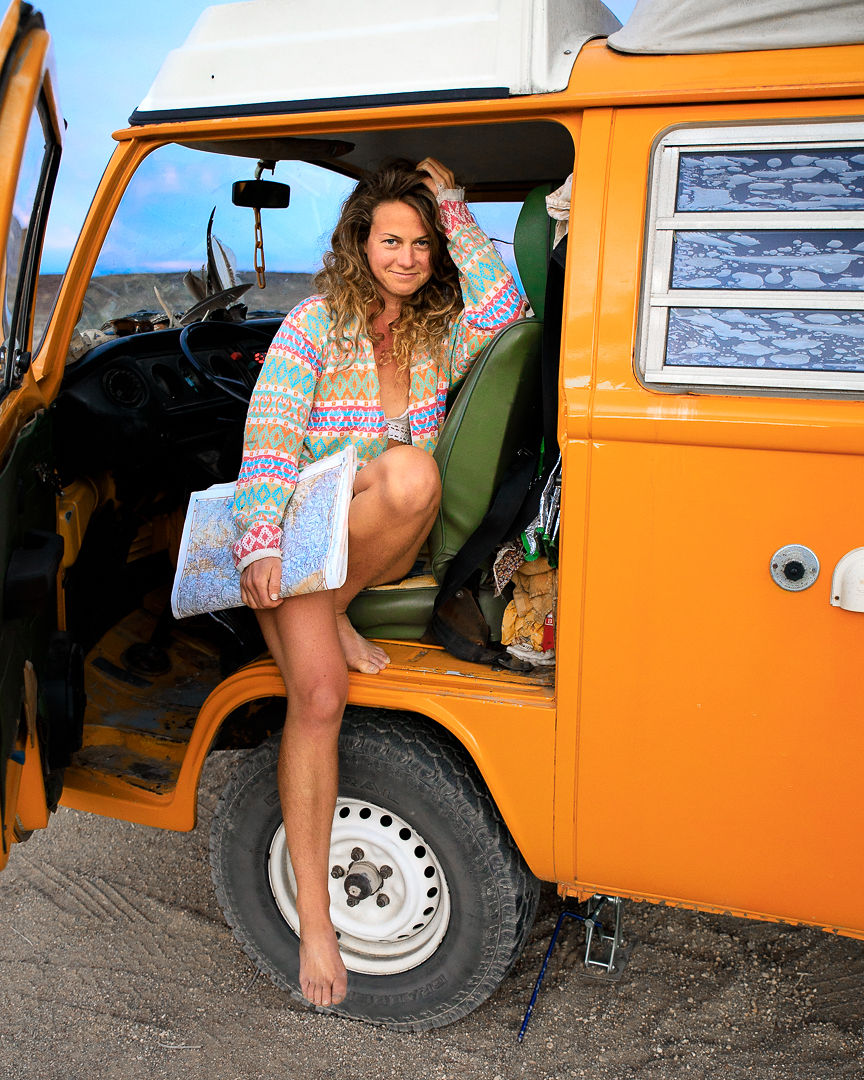 That's really interesting because I cover a lot of van life and that doesn't seem to be necessarily the impetus that everybody else being motivated by. And you've been doing this for how long, seven years?
JR: That movement was kicked off by Foster Hunington and the hashtag is popular on Instagram, but we actually lived in our van before Instagram even existed. And I personally was making songs in San Diego and did a film with Foster on the subject of just before him and his van took off. So, we have been a part of that influence since the beginning. But it is a divergent thing I should say. His thoughts were more of leisure pursuits. I guess it's how we can define it, and our thoughts are for a life transformation kind of thing.
Kit: I would say a lot of other people would tell you, "I travel, and I live in my van, so I have more time to pursue my leisure pursuits and to hike and backpack or surf or snowboard." And I would say that's true. I know this is really interesting whether you live in a van or not. It's a very subversive act because we want something to define ourselves and when you're sitting in the void of nothing, how are you defining yourself? You're leaving yourself up to a lot of vulnerability. You become a void to be filled, which we have found as we've traveled because we're so open, and we don't really have an agenda a lot of the time.
There's a lot of space for a lot of ideas to come in. I definitely think we have this whole seeking aspect to our life. And that's not to say that everyone who travels in advance should do that. We don't look down on people for not doing that, but we think that it's an important statement to make because I think it can be harmful to go around preaching that people should do things all the time.
Absolutely. And then people don't appreciate the things they do.
Kit: Yes. I agree with that.
People get touchy, especially if they think you might have a point, then it's even worse. I think that based on what you've told me about your Idle Theory, I'm sure that people would recognize that as something of value and that might threaten them because that is not the life they're living.
JR: It can be a rather radical act. I mean you have John Lennon, he just sat there and did nothing and got shot for it.
Kit.: Sometimes, in order to balance the world, there need to be voices who go to a radical other extreme from what others are doing to center things. And that I think in focusing so much on idleness, sometimes we get criticized when people say, "Well, what if everyone just sat around doing nothing all the time?" And we're not really saying everyone should do nothing all the time. We're saying, "Our culture is pretty imbalanced when it comes to work." We err on the side of doing something. When we don't know what's going on, we'll go ask.
JR: If you look at it as game of forces, we're tugging on the other end of the rope.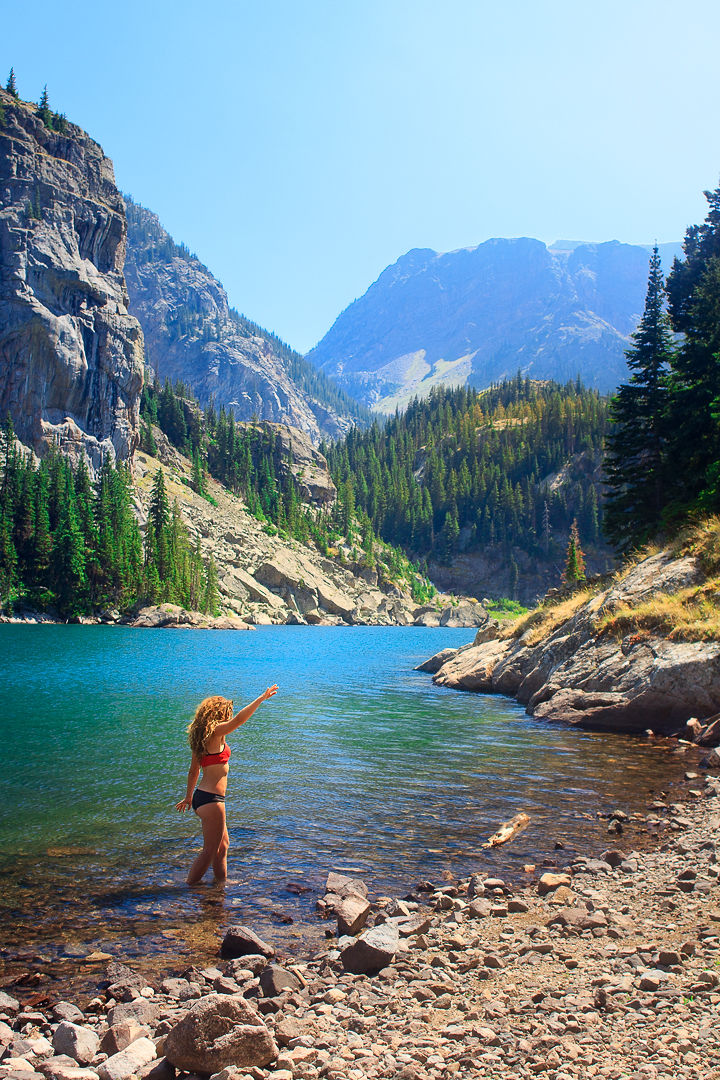 That's really beautiful. You are particularly interesting because most of the people that I interview, get their income from telecommuting. They're digital nomads. But you guys are doing actual physical labor.
Kit: Yes. That's pretty different. A lot of people who travel now have the luxury to do so because they live with the job, and we do not live with a job. We don't have a steady job as we travel. It's been really interesting. As we've traveled, we've gotten dozens and dozens of odd jobs across America. We've really gotten to learn a lot about our country in that way because when we go to a place, a lot of times we're seeking work if we're going to stop somewhere for a little while.
Working beside people makes you part of the community of that local place more than, "I'm just passing through and going to go on a hike." So that's been like really cool. As I said, our goal in the beginning was to use our hands and work, and that continued. It's evolved as well. We have a book that we also sell, and we're lucky enough to make some of our money on art, but we still find that 50 percent of our income still comes from physical labor.
What kind of labor have you done?
JR: Well, we worked on 20 farms at this point. We do a lot of harvest work because what's great about harvesting peaches or apples or chestnuts or berries is they need you for the time when it's coming off the tree, and then they don't need you anymore. When you don't want to be there, they don't want you to be there, and you move on. That works out pretty well. We've also done other odd jobs of a physical nature, like digging ditches and cleaning things.
Kit: We actually worked on a sheep ranch. We worked on a small goat dairy. And as groundskeepers and emptying trash cans. We've painted. A lot of stuff. And we've learned a lot of skills doing these things, too. We actually know quite a bit of farming now because we worked on so many farms and spent so much time on the farming community.


Do you feel strange about having gone to college and presumably gotten loans only to end up laboring? That really deviates from what society tells us to do.
Kit: That happened. Interesting and unexpected. We did not get a lot of support from our parents making that decision obviously. And we've gotten a lot of criticism saying, "Wow, you have invested in education. You have a responsibility to make the world a better place through your work." We would argue that we do fulfill that.
JR: Well, yes. We do utilize our critical thinking skills in the art that we create. What we got from our college degree is the ability to look at the world and refine it into a piece of art. What we can do is go to these places and be a part of them in the work. But then, because we have that background, we're able to translate that and tell that to the world through the art that we create.
When you take it back to the manual labor, something that's really interesting about our country is that most of that work is performed by immigrants. We don't think that manual labor should be looked down on. You are contributing to society in a major way by doing that. And we've learned a lot.
We're entering a completely different culture when we go and we pick fruit because a lot of times, it's Mexican or Guatemalan workers. We've also worked on reservations, and when you're doing this, you're seeing a different side of America where it's not true that everyone is working a desk job. There are a lot of people performing physical labor to get things done and make our country run. I don't want to over glorify physical labor. It's tough and I'm not saying everyone should go do that. But it definitely has added a lot of value and perspective to our life.
We don't really take anything for granted because we work hard, and you don't get paid a lot doing those jobs. You really learn a lot about what you need and what you want.


You've been all over the United States. I'm curious like where are some good places to be idle?
JR: We find our best idleness in the wild. Wild spaces in America are what we tend to explore. We what we like to explore, actually. It seems counterintuitive, but a lot of our idle mind is just walking through the woods. There's an action happening, but it's so minimal. It's more meditative that we walk through the woods and be idle in that wild space.
Kit: For us, a lot of times, if we're able to hike and backpack, we find our best idling happens when we're about a mile down a trail because that's when you start to leave people behind. We do a lot of really long backpacking trips and that's our sanctuary because we live in our van and those places are a sacred space for us. If you're talking about geographically, we spent a lot of time in the Rocky Mountain states like Nevada. We really like Nevada.
Any particular part of Nevada?
Kit: I like all of it. It's a quiet place.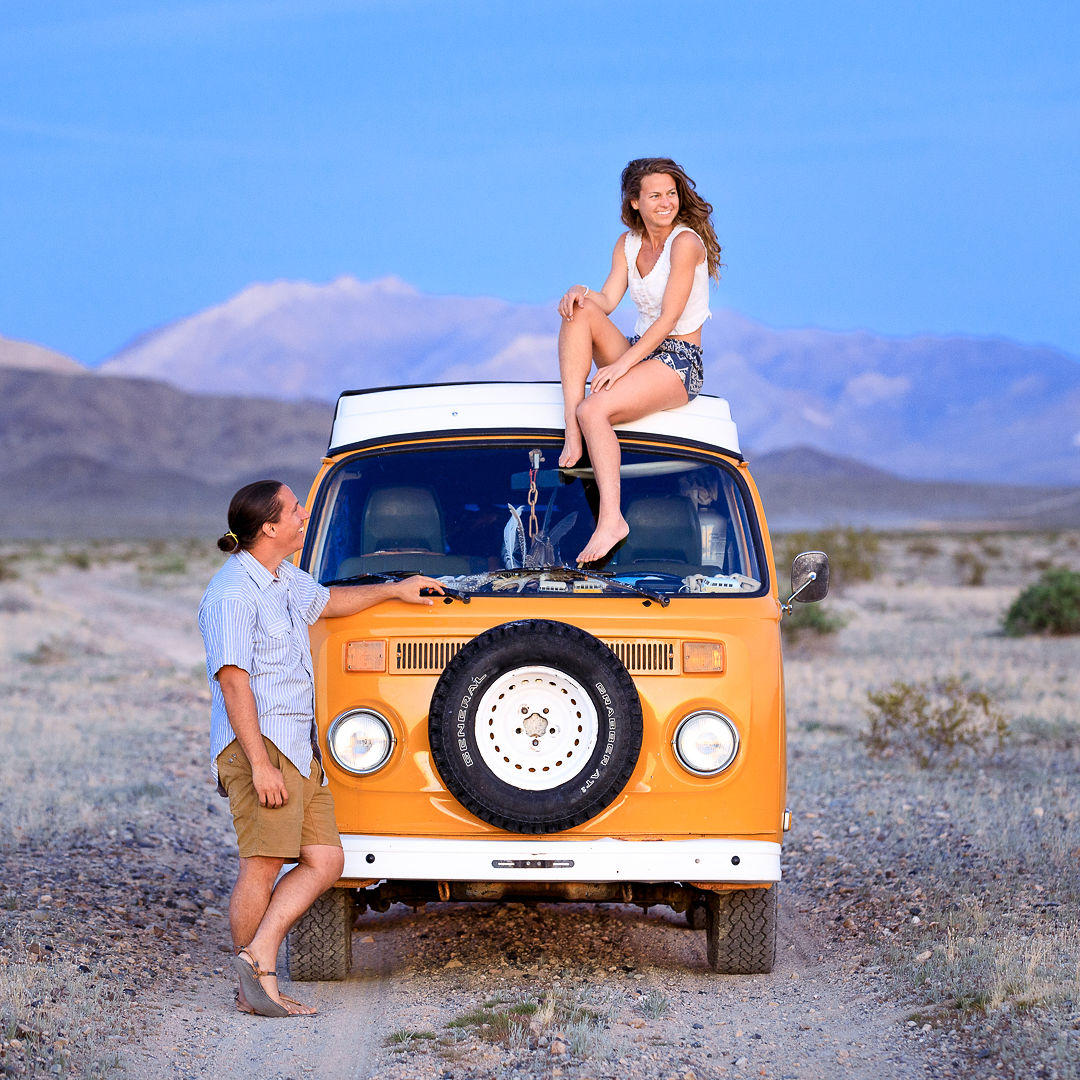 Can you tell me a short story about one place you discovered in on your travels that was particularly joyous or wonderful or soothing or some other positive adjective?
Kit: This is what I fell in love with. We worked on a sheep ranch in Nevada last year that was a beautiful place. Just about a year ago, we were talking to someone in town who said, "Yes, there's this guy who has the sheep ranch and he usually needs some help winterizing his pastures." So, we went and talked to him about some work. He lives on a beautiful 300-acre ranch that's surrounded by desert. It's all public land around him, and it's beautiful. It has this warm spring, and it's always really special to us when we stumble into work that way. We were sitting there working with the sheep, and we're like, "We're getting paid to be out here. In this place that's surrounded by mountains on either side." We just couldn't believe we tumbled into that.
JR: We hiked the state of Oregon on the Pacific Crest Trail and hiked the state of Montana on the Continental Divide Trail. If you're three days into a backpacking trip, you really get into the swell of the meditation of being immersed in nature, never coming back to the human world and experiencing the natural world roll.
If you go swimming in a lake or stream, that's really the top of it all. My motto is always go swimming, and I will jump into any body of water possible. I've been in drainage ditches all the way to frozen mountain lakes. And if you jumped in the water and immerse yourself, basically you are getting inside of the earth and are a part of everything that's going on. So that's my motto: always go swimming.
Kit: Always go swimming.