I have been working to better myself physically and mentally since grade school, collecting certifications and accreditations as a form of higher learning. Like many who have become students of wellness, the only thing I know for certain is that there is always more to learn. I have also discovered along the way that it can be incredibly effective to travel somewhere new when I want to kick off a new habit, take a course, or learn a new skill.
There is no question that at home we have our habits, good or bad. They can be hard to break while you are stuck in the loop.
The new year is a great time to break out of those bad habits and add a few new positive ones. It's also a great time to look for new places in this great country to explore. Below, we've compiled a list of Uproxx-approved hotels, resorts, and centers, that will help you find your way to wellness.
WHY IT'S GREAT FOR A FRESH START:
Crestone Mountain Zen Center is located on the western slope of the Sangre de Cristo Mountains in southern Colorado. Nestled against rugged 14,000-foot peaks and surrounded by 240 acres piñon pine and juniper forest, the beauty and seclusion of our Center is a unique environment for contemplation and inquiry. Crestone Mountain Zen Center offers residential monastic Zen practice and meditation under the guidance of Head Teacher, Zentatsu Baker Roshi, Dharma Heir of Shunryu Suzuki Roshi. Zen practitioners are welcome to join the daily schedule or apply for a variety of Zen programs.
This center has everything someone looking for quiet (both inner and outer) needs to achieve a more silent state. The accommodations range from a stay in their calming guest house or having your own cabin. The meals are vegetarian and clean, which will give you healthy energy for a clear mind. Spending time with your own thoughts doesn't mean you have to stay in one room the whole time either. There are plenty of great activities like hikes, hot springs, and sand dunes.
Rates Start At $110/Night
A PLACE TO FIND CONNECTION — Honor's Haven Retreat (Ellenville, NY)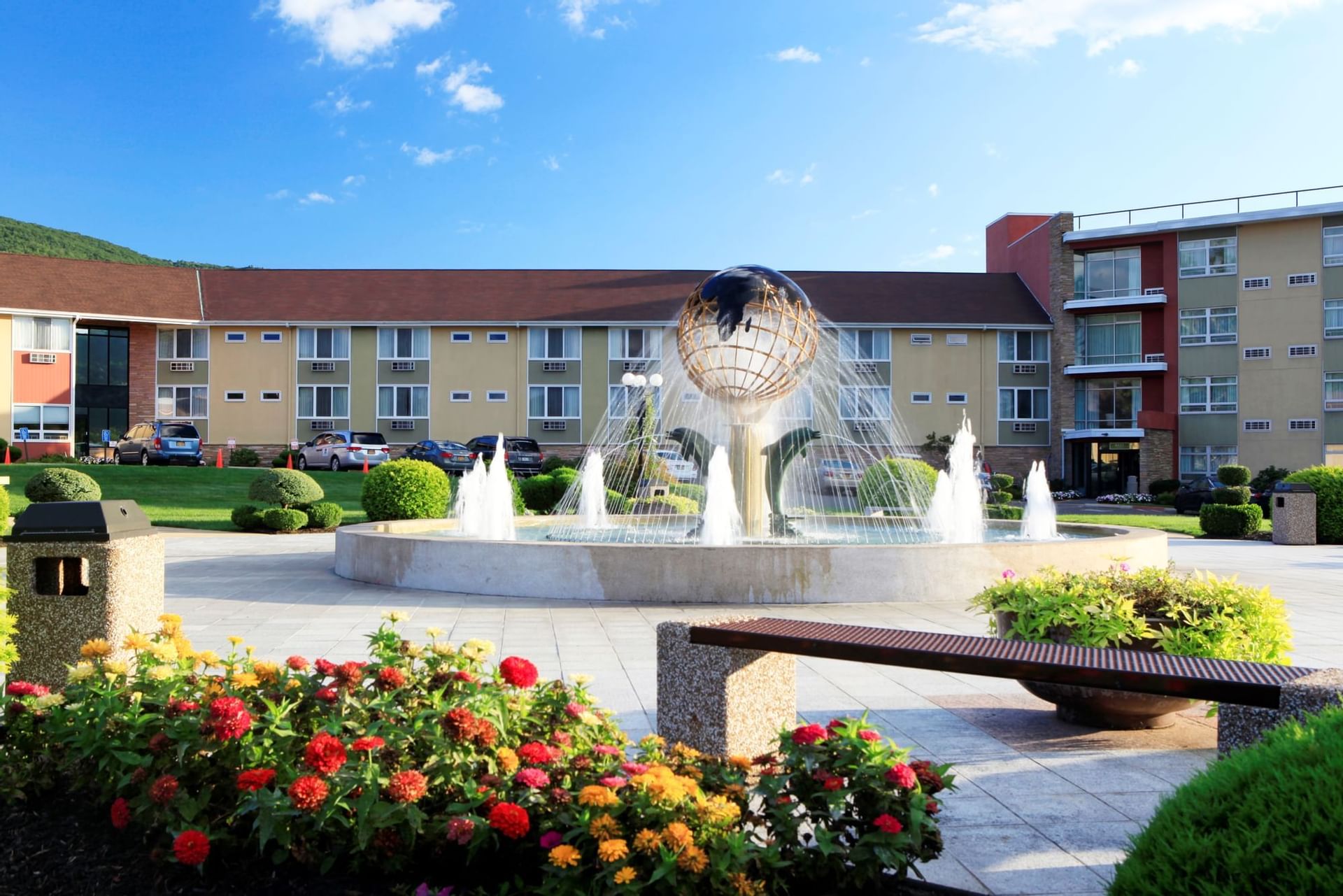 WHY IT'S GREAT FOR A FRESH START:
Getting away can mean a lot of different things to different people. For some, it may mean seclusion, while others might want connection outside of their usual routine. That is why Honor's Haven makes a great choice for a great number of travelers. Their mission is to be a place for an authentic human connection and integrative personal development, where people can improve themselves and better appreciate others.
Their accommodations are perfect for solo travelers, couples, or families. There are workshops all day, as well as hikes, meditations, yoga, qigong, tennis, and much more. They also have a fully-outfitted fitness facility, in case your escape includes getting a workout in. Being in the beautiful Catskills means there is plenty of nature around, meaning that if you want your own space you can find it.
Rates Start At $280/Night
WHY IT'S GREAT FOR A FRESH START:
For people wanting to go on a wellness journey but finding the options overwhelming, it can be comforting to have a helping hand at the beginning. CIVANA's guest experience guides are offered to connect with guests before their arrival to guide them through the many wellness choices available.
Whatever that desire ends up being, their world-renowned guides and healers should be able to help. The location is also stunning, nestled in more than 20 acres of succulent-studded Sonoran Desert. Given the setting, there are plenty of outdoor experiences and adventures to be had, as well as a world-class spa.
Rates Start At $430/Night
A PLACE TO FIND FITNESS — Equinox Hotel (New York, NY)
=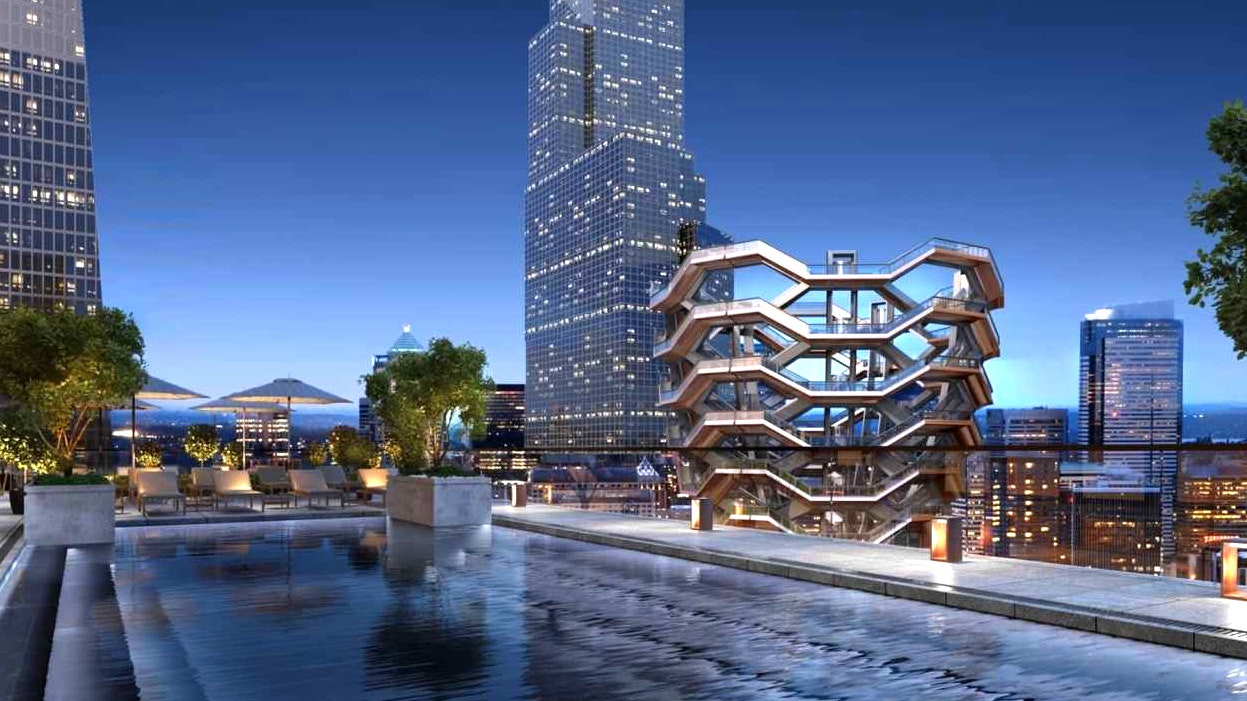 WHY IT'S GREAT FOR A FRESH START:
Equinox is famous for it's world-class gym facilities, and it's only fitting that their first hotel has also turned out world-class. For those looking to push themselves physically in a new setting, and perhaps try some new modalities, all guests of the hotel are able to utilize the adjoining Equinox Hudson Yards. The experts there, when combined with state-of-the-art equipment and recovery tools like sauna and cold plunge, offer a one-of-a-kind experience.
The training programming is personalized, all the way down to how you chose to wake up or wind down at the end of the day. This includes a streaming series of stretches that you do in the room. On top of that it is located in the trendiest neighborhood in Manhattan, with a pool-side lounge that has every bit of New York cool you want and great sunset views. The perfect to wrap up the day with a well-deserved bite or cocktail, before doing it all over again.
Rates Start At $600/Night
A PLACE TO FIND ADVENTURE — Red Mountain Resort (Irvins, Utah)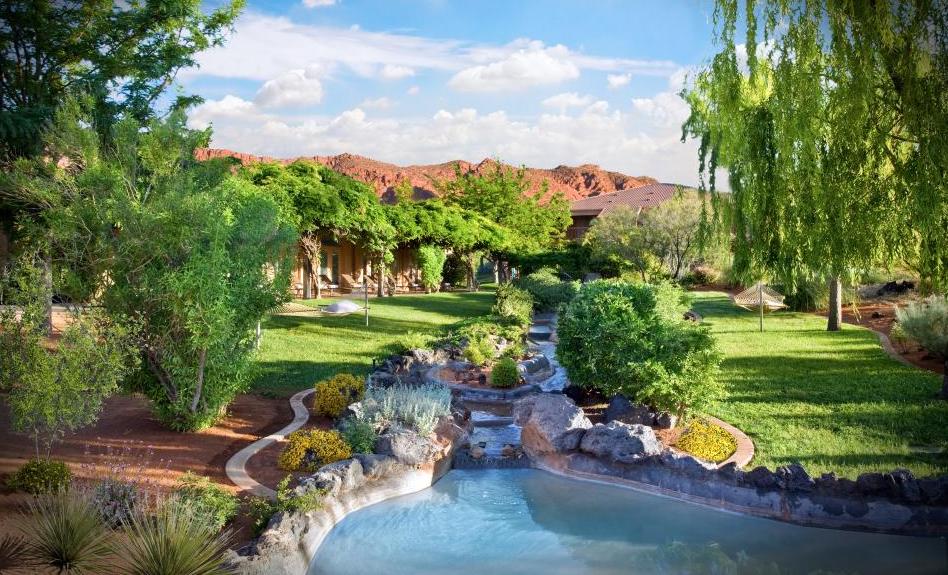 WHY IT'S GREAT FOR A FRESH START:
This resort is the ultimate base camp for adventure, set amongst the red rock cliffs and canyons of southern Utah. Set in the midst of Zion and Bryce Canyon National Parks, with Snow Canyon State Park just down the road, just calling out for independent exploration. There is top-notch rock climbing in the area, for those who want to go with a group or without. Starting a love for hiking, if you don't already have one, is an accessible way to maintain your health.
The vistas around the area are stunning from sunrise to sunset, and of course late into the night when a blanket of stars will illuminate the dark sky. The resort is also a beautiful place to come back to, with 55 acres of vibrantly-colored earth amongst the mountains. There you can recover from your day on the mountain with their nature-inspired treatments like a red mountain revitalizer or a soothing agave ritual.
Rates Start At $225/Night
A PLACE TO FIND YOUR BODY — Treebones Resort (Big Sur, California)
WHY IT'S GREAT FOR A FRESH START:
Yoga has been shown to benefit the mental state as well as a great way to improve your physicality. Big Sur is a beautiful place to go no matter what the reason, and it's an incredible area to wake up. For someone curious about trying yoga, Treebones Resort is an off-grid glamping experience that kicks off every day with breakfast and an instructor-led yoga class either in their panoramic outdoor platform or a fireside studio.
This is a perfect place to go for someone curious about trying yoga more, without the pressure of a three or five-day yoga retreat, which can cost thousands. The accommodations are simple but charming, including yurts, tents, and even a "human nest' built beautifully from sticks and wood. Outside of the daily yoga, there are plenty of other activities to fill up the day from hiking to kayaking in the Morro Bay National Estuary.
Rates Start At $360/Night
A PLACE TO FIND YOUR BREATH — Juniper Preserve (Bend, Oregon)
WHY IT'S GREAT FOR A FRESH START:
Located amongst the mountains, in the mystic juniper forests of Central Oregon, Juniper Preserve is a perfect place to bathe in nature and breath fresh air. The health and wellness offerings are plentiful, with classes held throughout the day. The biggest draw for me was the breathwork and sound healing experiences, surrounded by pristine nature. The landscape is more than Instagram-worthy, though you should try to keep your phone off as much as possible.
The cuisine on site is farm-to-table, with plenty of nutritious offerings to help you power through the day. The accommodations are all you could ask for, simple but modern, with warm decor and great views. Some rooms have fireplaces, the perfect place to remember the lessons of the day and prepare for the next day of growth.
Rates Start At $160/Night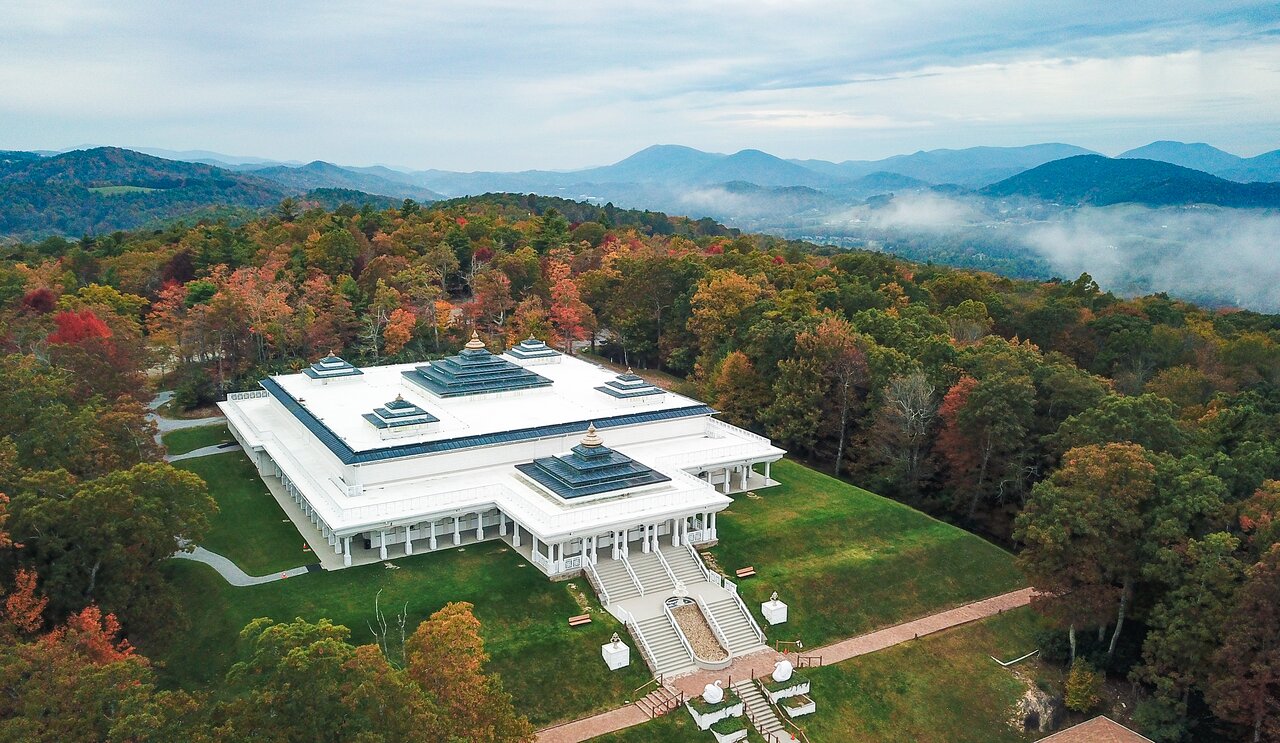 WHY IT'S GREAT FOR A FRESH START:
These days finding quiet, true quiet, can be incredibly difficult. Between the constant buzz of technology, direct or indirect, and the social construct in which we live now, noise is constant. That is compounded by the inner voices that we have about work or life, which can make it virtually impossible to process everything that is going on. Or even pay attention to the things that really matter. Studies show that spending significant time in silence can help our concentration and focus.
That is why going on a silent retreat can be an incredible way to reestablish your relationship with your inner voice and get comfortable in your own mind. This is like a detox for the brain, but not of toxins or chemicals, for the pollution of noise. Here at the center, you won't just practice silence, but also breath work that has been scientifically shown to reduce stress.
Rates Start At $1400/4 Nights