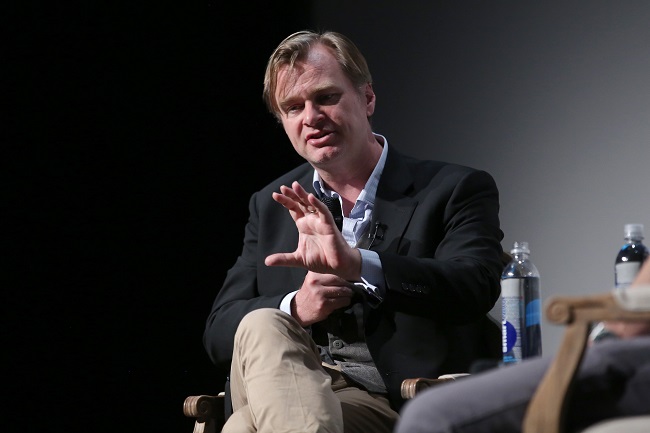 It's been close to a year since Interstellar hit theaters and Christopher Nolan's genius (or confusing tendencies) were marched out for audiences to salivate over once again. When you can release an entire book attempting to show how serious you took the science in your film, you know you've got some clout (not to mention the support of a successful Batman trilogy under your belt).
Now we're on the verge of another Nolan feature, only this time it is shrouded in secrecy. It's just been announced that the director is sticking with Warner Bros. to create his next film and it's slated for a release on July 21, 2017. If you thought the Pacific Rim and Marvel release schedules were awkward, this film doesn't even have a publicized plot yet. What it does have, according to The Hollywood Reporter, is a hefty lineup of competition:
Nolan's next outing opens opposite Universal's Pitch Perfect 3 and an untitled animated film from Fox. In terms of nearby tentpoles, it will open one week after the next installment in Fox's Planet of the Apes franchise and a week before Sony and Marvel's untitled Spider-Man.

Last year, Interstellar, Nolan's ambitious space epic, grossed $675 million at the global box office.
So the fact that the film is debuting in the summer leads me to believe that it will have some sort of visually spectacular hook. Not that his films have lacked any of that to this point, I just don't expect a smaller film like The Prestige to see a release against Spider-Man and Anna Kendrick's A Capella Monsters of The Seven Seas film. I'd expect something more along the lines of Inception, with some action mixed in with all the advanced philosophical talk.
My point is, expect the film to be pretty big. And interesting — not some pet project for release in an independent cinema. Unless I'm completely wrong and this entire thing is just being held secret to save audiences from disappointment.
(Via The Hollywood Reporter)