Between its fashion and its catchphrases, Clueless shot into the cultural zeitgeist in a way that few teen films before or since have done. Based on Jane Austen's classic novel, Emma, director Amy Heckerling created a good-natured parody of the charmed lives led by California's elite, also managing to transcend many of the predictable beats that most teen films hit. Sure, it's layered in Valley Girl speak and knee socks, but, at its heart, Clueless is warm and progressive. Between Clueless and Fast Times at Ridgemont High, Heckerling really made a huge cultural impact. The film was a sleeper hit upon its release, and was followed by a television show that ran for three seasons (and brought back a handful of cast members) and a book series.
The teen film genre doesn't seem to shine quite like it once did, but Clueless has stood the test of time, thanks to its originality, wit, and vibrant cast of offbeat characters. Let's check in with the cast to see what they've been up to since the last time they were rollin' with the homies.
Alicia Silverstone — Cher Horowitz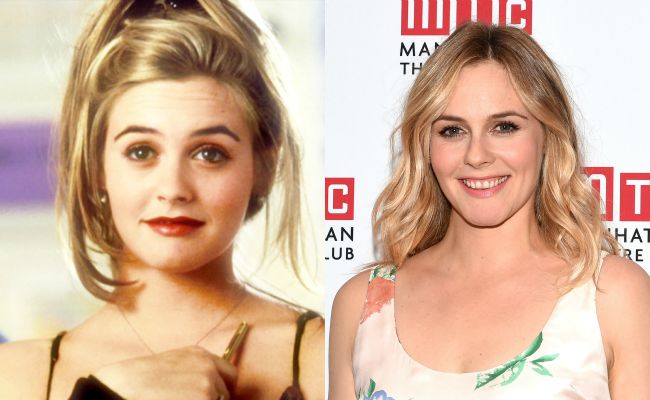 Every girl watching Clueless wanted to be Cher, with her effortlessly cool manner and killer closet. While she may seem a little too perfect, she does learn a few lessons about growing up along the way. Alicia Silverstone was at her best as Cher, and created a likable heroine for the cinematic ages.
Unfortunately, the promise that Silverstone showed in Clueless mostly went to waste. Her next big role was Batgirl in Batman & Robin, and we all remember how that turned out. She followed that up with films like Blast from the Past and Love's Labour's Lost, Butter, Vamps (again with Heckerling), Ass Backwards, and a string of failed television pilots. She also had a Tropic Thunder cameo and appeared on the shows Suburgatory (with Clueless costar Jeremy Sisto) and Children's Hospital. She did find some success in the theater, including David Mamet's Boston Marriage and Speed-the-Plow. Silverstone also wrote a book called The Kind Diet, fed her child out of her mouth like a bird, and wrote to Vladimir Putin to demand that members of the band Pussy Riot be given vegan meals while imprisoned. Oh, Cher.
Paul Rudd — Josh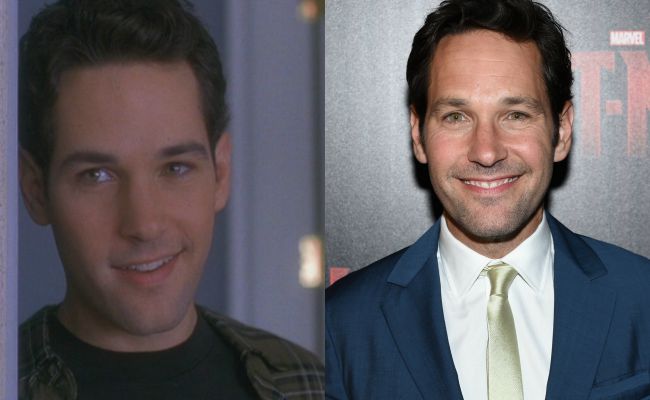 As the dreamy and not quite incest-y Josh, Paul Rudd was at his most adorable in Clueless. While he initially dismisses Cher because of her popularity and love of shopping, Josh proves himself to be a real Baldwin and realizes that Cher is more than her Calvin Kline couture.
Rudd has had far and away the most successful post-Clueless career, starring in a long line of comedy hits like The 40-Year-Old Virgin, Knocked Up, Anchorman, Role Models, I Love You, Man, and This Is 40. He recent;y reprised his role as Andy in Netflix's Wet Hot American Summer: First Day of Camp, and starred in the Netflix film, The Fundamentals Of Caring. However, Rudd's biggest claim to fame lately is as Ant-Man in the Marvel Cinematic Universe, first with his solo outing and this year on Team Cap in Captain America: Civil War. So, when he isn't spending his time trolling Conan on talk shows, it's safe to say that Rudd has cemented his spot on the A-list.
Stacey Dash — Dionne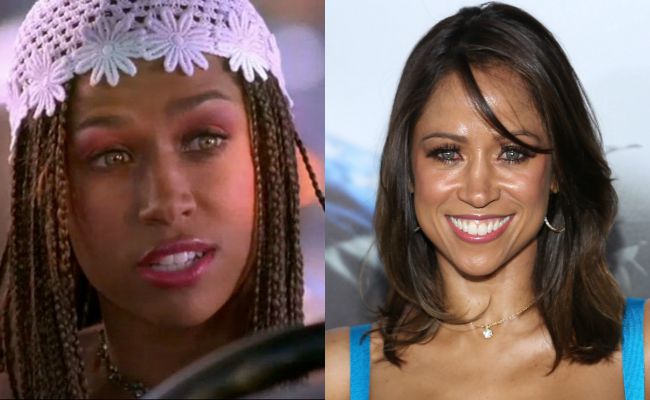 If you told me that Stacey Dash had spent the years following Clueless drinking from the mythical Fountain of Youth, I would believe you. She was already 27 when Clueless was filmed, and, at 49, still looks like she's in her 30s. As Cher's best friend, Dionne, Dash was funny and worldly in a way that complimented Silverstone, but was also different. While Cher was a "virgin who can't drive," Dionne "liked them big."