Between its fashion and its catchphrases, Clueless shot into the cultural zeitgeist in a way that few teen films before or since have done. Based on Jane Austen's classic novel, Emma, director Amy Heckerling created a good-natured parody of the charmed lives led by California's elite, also managing to transcend many of the predictable beats that most teen films hit. Sure, it's layered in Valley Girl speak and knee socks, but, at its heart, Clueless is warm and progressive. Between Clueless and Fast Times at Ridgemont High, Heckerling really made a huge cultural impact. The film was a sleeper hit upon its release, and was followed by a television show that ran for three seasons (and brought back a handful of cast members) and a book series.
The teen film genre doesn't seem to shine quite like it once did, but Clueless has stood the test of time, thanks to its originality, wit, and vibrant cast of offbeat characters. Let's check in with the cast to see what they've been up to since the last time they were rollin' with the homies.
Alicia Silverstone — Cher Horowitz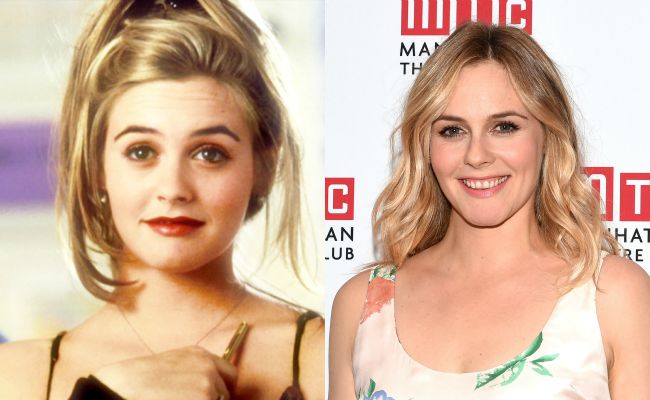 Every girl watching Clueless wanted to be Cher, with her effortlessly cool manner and killer closet. While she may seem a little too perfect, she does learn a few lessons about growing up along the way. Alicia Silverstone was at her best as Cher, and created a likable heroine for the cinematic ages.
Unfortunately, the promise that Silverstone showed in Clueless mostly went to waste. Her next big role was Batgirl in Batman & Robin, and we all remember how that turned out. She followed that up with films like Blast from the Past and Love's Labour's Lost, Butter, Vamps (again with Heckerling), Ass Backwards, and a string of failed television pilots. She also had a Tropic Thunder cameo and appeared on the shows Suburgatory (with Clueless costar Jeremy Sisto) and Children's Hospital. She did find some success in the theater, including David Mamet's Boston Marriage and Speed-the-Plow. Silverstone also wrote a book called The Kind Diet, fed her child out of her mouth like a bird, and wrote to Vladimir Putin to demand that members of the band Pussy Riot be given vegan meals while imprisoned. Oh, Cher.
Paul Rudd — Josh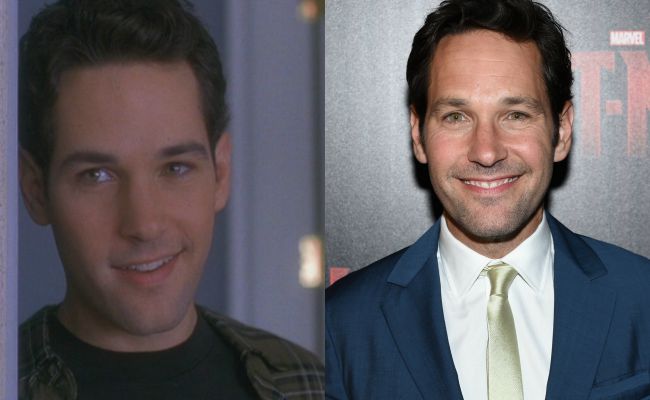 As the dreamy and not quite incest-y Josh, Paul Rudd was at his most adorable in Clueless. While he initially dismisses Cher because of her popularity and love of shopping, Josh proves himself to be a real Baldwin and realizes that Cher is more than her Calvin Kline couture.
Rudd has had far and away the most successful post-Clueless career, starring in a long line of comedy hits like The 40-Year-Old Virgin, Knocked Up, Anchorman, Role Models, I Love You, Man, and This Is 40. He recent;y reprised his role as Andy in Netflix's Wet Hot American Summer: First Day of Camp, and starred in the Netflix film, The Fundamentals Of Caring. However, Rudd's biggest claim to fame lately is as Ant-Man in the Marvel Cinematic Universe, first with his solo outing and this year on Team Cap in Captain America: Civil War. So, when he isn't spending his time trolling Conan on talk shows, it's safe to say that Rudd has cemented his spot on the A-list.
Stacey Dash — Dionne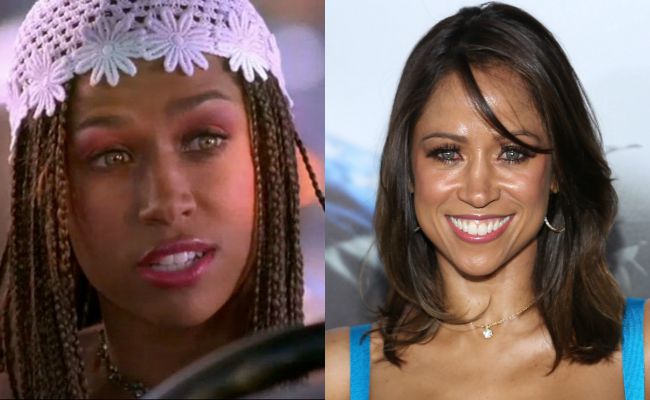 If you told me that Stacey Dash had spent the years following Clueless drinking from the mythical Fountain of Youth, I would believe you. She was already 27 when Clueless was filmed, and, at 49, still looks like she's in her 30s. As Cher's best friend, Dionne, Dash was funny and worldly in a way that complimented Silverstone, but was also different. While Cher was a "virgin who can't drive," Dionne "liked them big."
After the film, Dash reprised her role as Dionne for the Clueless television show, and appeared in a string of forgettable films like View from the Top, I Could Never Be Your Woman (starring Paul Rudd), and House Arrest. However, Dash is most famous (or infamous) lately for her work at Fox News as a "cultural analysis contributor."
Brittany Murphy — Tai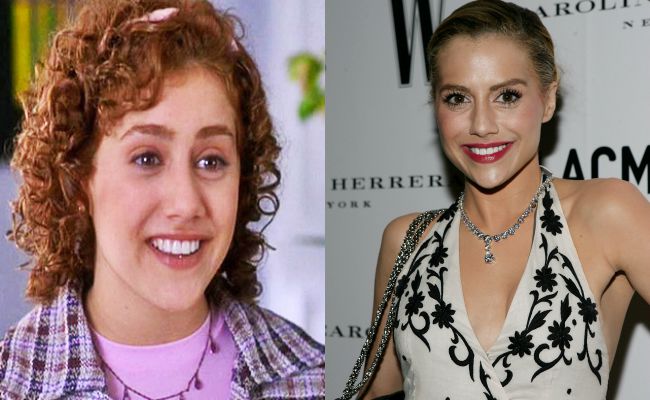 As the charming and awkward Tai, Brittany Murphy won the hearts of viewers with a simple "I hope not sporadically." Cher and Dionne may have saved Tai from being a social outcast, but she helped them realize that there is indeed more to life than being popular.
It's always sad to write about Brittany Murphy's accomplishments. She definitely had one of the most successful post-Clueless careers, appearing in films like Girl Interrupted, Drop Dead Gorgeous, Riding in Cars with Boys, 8 Mile, Sin City, Just Married, and Uptown Girls. She also appeared as Luanne Platter on King of the Hill for years. Unfortunately, the actress passed away in 2009, surrounded by seemingly strange and unexplained circumstances.
Donald Faison — Murray
Before he was charming America with the Turk Dance, Donald Faison was Dionne's abrasive, yet endearing boyfriend, Murray. Sure, he and Dionne fought like cats and dogs, but there was a genuine bond between the two. I mean, he rode on the interstate with her, and that kind of bravery means true love.
After three seasons of the Clueless television show, Faison moved onto his biggest role to date as Turk on the popular sitcom Scrubs and real life BFF of Zach Braff. He also co-starred in films like Remember the Titans, Uptown Girls, Something New, Next Day Air, and Kick-Ass 2. He recently starred in the TV Land sitcom The Exes, and in the relationship comedy The Perfect Match.
Elisa Donovan — Amber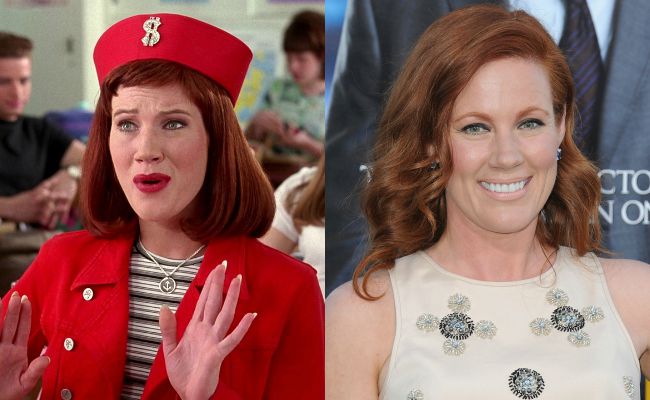 Every good teen movie needs a good mean girl, and "Ambular" is one of the best. She's basically Cher without the self-awareness and sweetness, the other side of the Queen Bee coin. She's not as cruel as some other teen villains, but she's certainly spoiled and annoying enough to be a true nemesis.
Elisa Donovan was one of the many cast members to join the Clueless television show and also appeared in Sabrina the Teenage Witch. After that, Donovan didn't really have much of a career boom. Her biggest credits are for The Dog Who Saved Christmas, The Dog Who Saved Christmas Vacation, The Dog Who Saved Halloween… you get the picture. This dog is a hero. At least she got to break up with Joey Fatone in an N'Sync music video.
Breckin Meyer — Travis
Thanks to the McDonald's drive-thru and the bus system that took a chance on an unknown kid, Travis is the sweetest teen stoner of them all. Mr. Hall and the rest of the world wants to bring him down, but he just wants to flirt with Tai, ride his skateboard, and draw Marvin the Martian, man.
After Clueless, Breckin Meyer appeared in The Craft, Go, The Insider, Road Trip, Josie and the Pussycats, Rat Race, Pinocchio, Garfield: The Movie (and it's sequel… yikes), and Ghosts of Girlfriends Past. He also voiced Joseph Gribble on King of the Hill, played multiple characters on Robot Chicken, and spent four seasons bro-ing out on Franklin & Bash.
Jeremy Sisto — Elton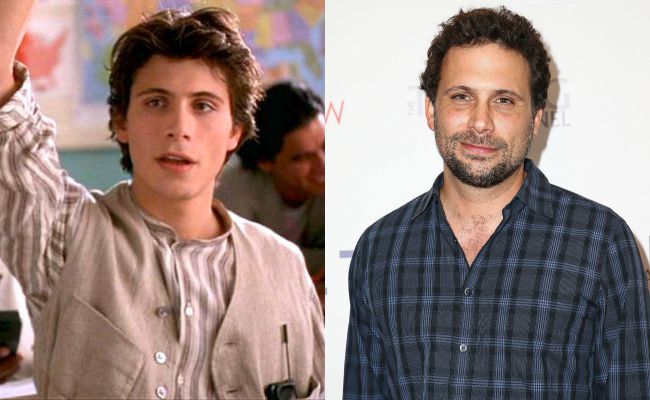 Part of Clueless's appeal is that the nice guy finishes first. Instead of other '90s movies like She's All That, which focuses on the redemption of the popular guy, Jeremy Sisto's Elton doesn't get the girl. He can't even find his Cranberries CD, let alone a basic grasp of consent.
After Clueless, Sisto was almost Jack Dawson in Titanic, before ultimately losing the role to Leonardo DiCaprio. He may not have been King of the World, but he's found pretty consistent television work, including Six Feet Under, Law & Order, Suburgatory, The Returned, and the short-lived Wicked City. He's also costarred in indie films like Thirteen and Waitress.
Dan Hedaya — Mel Horowitz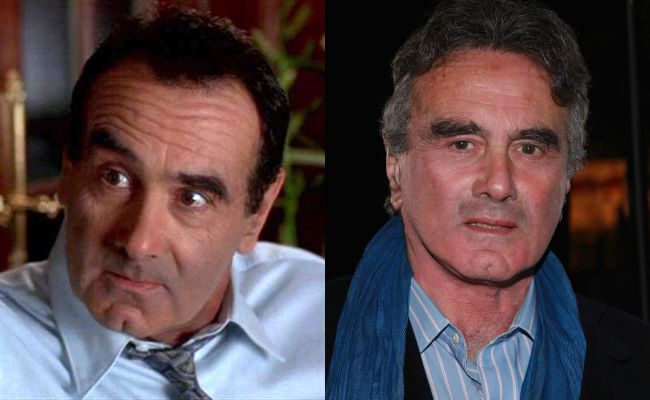 Clueless also manages to avoid the "Parents just don't understand!" trope, with Cher having a loving relationship with her father, who encourages his daughter to demand more from life and from herself. Sure, Mel threatens Cher's dates with physical violence and refuses to take his cholesterol meds, but he's a good guy who just wants what is best for his daughter.
Dan Hedaya was already an established character actor by the time Clueless was released, and he didn't slow down after it either. He costarred in a bunch of films, including The Usual Suspects, The First Wives Club, Ransom, Alien:Resurrection, A Night at the Roxbury, Mulholland Drive, and Swimfan. He also appeared on televisions shows like Monk, Person of Interest, The Mindy Project, and Gotham.
Wallace Shawn — Mr. Hall
Another stereotype is subverted with Mr. Hall, a tough teacher that Cher helps find love for. Sure, she does it in order to soften him on the grade front, but he isn't the monstrous authority figure that inhabited films like The Breakfast Club and Ferris Bueller's Day Off. He just needed a serious "boinkfest" to loosen up.
Like Hedaya, Wallace Shawn was already a respected character actor when he appeared in Clueless. Following the teen classic and a season of the spin-off television show, Shawn did extensive voice work, including the Toy Story franchise as Rex, The Incredibles, Cats & Dogs: The Revenge of Kitty Galore, and the upcoming Animal Crackers. He also appeared in films like Vegas Vacation, My Favorite Martian, The Curse of the Jade Scorpion, A Late Quartet, Vamps (reuniting with Heckerling and Silverstone), Admission, and The Double. He also was a guest star on Star Trek: Deep Space Nine, Damages, Gossip Girl, The Good Wife, and Adventure Time. On top of all of that, he still found time to be a celebrated playwright.
Justin Walker — Christian
While Christian's literary counterpart has a secret engagement, Clueless takes a more modern and teen-appropriate route by making Cher's initial crush gay. Part of the appeal of Clueless, however, is how instead of channeling stereotypes, Cher and her friends are the ones who look foolish for not realizing sooner, not Christian himself. Considering all of the gay panic that pervades '90s comedies, this was definitely a refreshing change of pace.
After Clueless, Justin Walker didn't do much more acting. He appeared in some B-movie horror like Humanoids of the Deep and Last Resort, but Hollywood never really worked out for him. Instead he switched careers and now owns a restaurant called Teddy Teadle's Grill in Rancho Mirage, California.